Researchers Set Up 'Candid Camera' To Test People's Empathy and Altruism
When you see a stranger in some kind of hardship, how do you react? Researchers carried out a rare study in a real-life setting to assess the relationship between empathy and altruism.
04 November, 2016
When you see a stranger in some kind of hardship, how do you react? What goes through your mind when you consider whether to help this person? Researchers, led by psychologist Richard Bethlehem of the University of Cambridge, carried out a rare study in a real-life setting, and found that your level of empathy is related to your altruism and whether you'd get involved in a stranger's problem.
---
The scientists staged a hidden-camera style situation where passersby were given an opportunity to help a cyclist who supposedly had an accident. Regardless of the choice they made, researchers would approach these people afterwards, asking them to take a "memory test". It was important for them to conceal the true aims of the study to get a more honest reaction.
Those who agreed to participate were then given a series of questions and sent questionnaires to gauge their empathy levels as well as possible autistic traits.
1067 walked by the researchers, with about 7% actually helping the cyclist. Of the 55 people who then agreed to be in the study, 29% were those who helped the cyclist.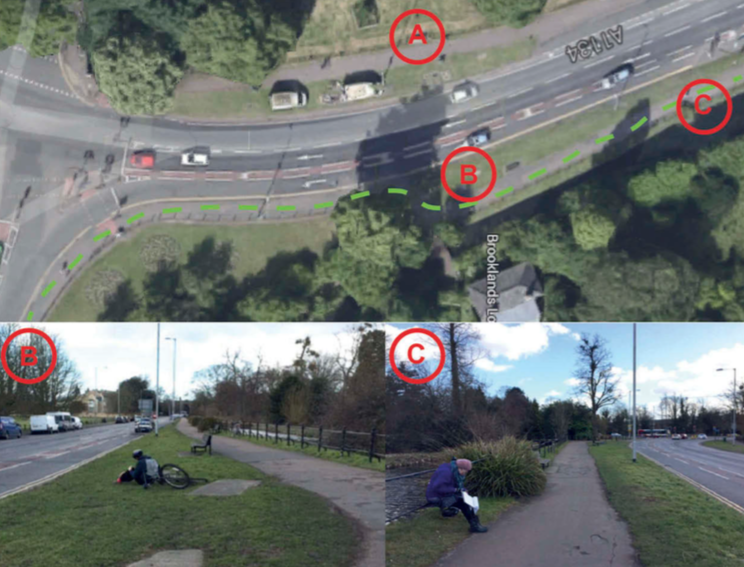 Credit: R. Bethlehem
Analyzing participant data, researchers concluded that empathy scores were related to altruistic behavior – those with higher empathy were also those who helped the cyclist. Their average empathy score was 56/80 while the non-helpers got 20/80.
The reason researchers also looked at autism spectrum scores is because earlier research indicated that people who had more autistic traits were less likely to be altruistic. But the new scores did not show such a correlation. In fact, a person who was diagnosed with Autism Spectrum Disorder was one of those who helped the cyclist. 
One other obvious (and rather sad) conclusion from the study is that most people don't stop to help a stranger in distress. But those with more empathy are more likely to do so.
"The implication of the present study is that within any institution (even perhaps extreme inhumane institutions such as those under the Nazi regime), there will be individual differences in how people within the institution respond, and that some of this variation in helping behavior is accounted for by where on the empathy dimension the individual is situated," wrote the researchers.
Check out the new open access study here in Social Neuroscience.
Big Think Edge
The meaning of the word 'confidence' seems obvious. But it's not the same as self-esteem.
Confidence isn't just a feeling on your inside. It comes from taking action in the world.
Join Big Think Edge today and learn how to achieve more confidence when and where it really matters.
Sponsored by the Institute for Humane Studies
There are 2 different approaches to governing free speech on college campuses.
One is a morality/order approach. The other is a bottom-up approach.
Emily Chamlee-Wright says there are many benefits to having no one central authority on what is appropriate speech.
Famous physicists like Richard Feynman think 137 holds the answers to the Universe.
Pixabay
Surprising Science
The fine structure constant has mystified scientists since the 1800s.
The number 1/137 might hold the clues to the Grand Unified Theory.
Relativity, electromagnetism and quantum mechanics are unified by the number.
Big Think Edge
Economist Sylvia Ann Hewlett breaks down what qualities will inspire others to believe in you.
Here's how 300 leaders and 4,000 mid-level managers described someone with executive presence.
Get more deep insights like these to power your career forward. Join Big Think Edge.
Big think's weekly newsletter.
Get smarter faster from the comfort of your inbox.
See our newsletter privacy policy
here
Most Popular
Most Recent
Big think's weekly newsletter.
Get smarter faster from the comfort of your inbox.
See our newsletter privacy policy
here
© Copyright 2007-2019 & BIG THINK, BIG THINK EDGE,
SMARTER FASTER trademarks owned by The Big Think, Inc. All rights reserved.