Jeff Bezos just slid past $100 billion in wealth. Good or bad for the world?
Jeff Bezos is now worth a record $112 billion. Yes, billion with a "b".
08 March, 2018
(L to R) Jeff Bezos, CEO of Amazon, Larry Page, CEO of Alphabet Inc. (Google), Sheryl Sandberg, COO of Facebook meet with the Trump administration in 2016. (Photo: Drew Angerer/Getty Images)
Amazon is on a roll. Its stock has climbed ever-upward as big-name retailers across the world are shutting down brick-and-mortar stores because online ordering is the fastest-growing retail sales sector. 
---
And Jeff Bezos, the founder of Amazon, just passed $100 billion in wealth—a first in the yearly Forbes list. 
At the same time, Amazon's staff is frequently part-time with limited or no benefits, lower wages than similar industries, and working conditions that can border on brutal.
So when is it a good thing for billionaires to keep getting richer?
Some multi-billionaires such as Bill Gates, Warren Buffet, and Mark Zuckerberg have philanthropic foundations and have also signed onto Giving Pledge, which means they will eventually donate most of their fortunes to charities and philanthropical entities. It could be argued they are "good" billionaires. 
But then, you have those who actively harm the effort to end the economic divide that threatens entire countries and add to the destruction of our world in various other ways, such fighting renewable energy.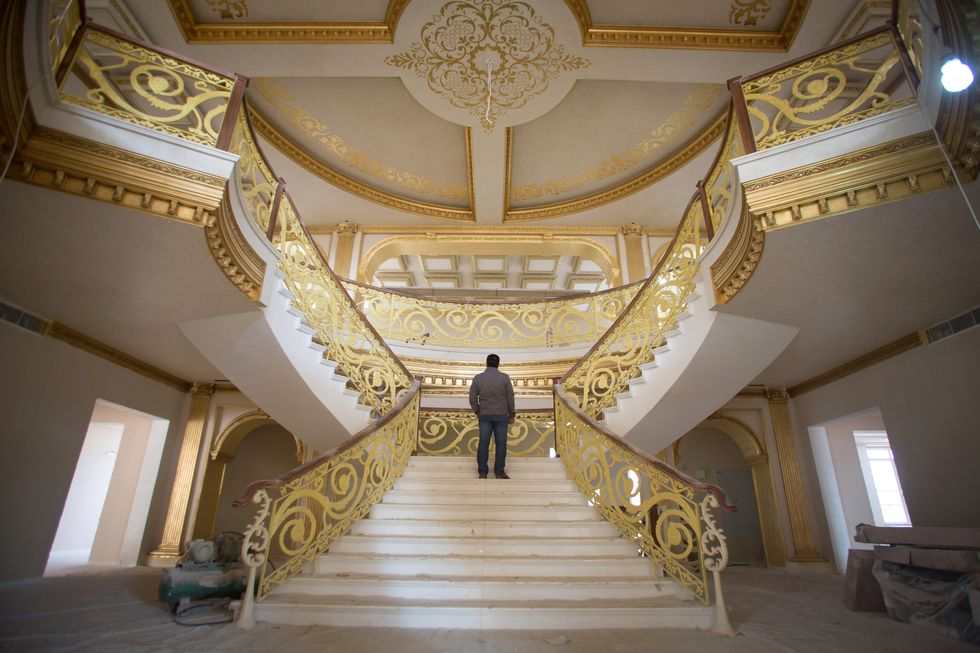 So, which is Bezos? 
It remains to be seen; he is "thinking" about how he will use his fortune for good, but hasn't really decided. Meanwhile, that pile o' cash keeps growing.  
Since he's CEO and Chairman of Amazon, a start might be to turn the company into a stellar employer that provides a shining example of how to treat employees in positive ways. As an example, before they sold their company in 2000, the founders of Ben and Jerry's ice cream Ben Cohen and Jerry Greenfield did just that; the company's wages and benefits were legendary and the founders signed on to agreements that improved conditions for migrant workers. They also partnered with organizations such as World Wildlife Fund and released a flavor ("Bernie's Yearning") supporting Bernie Sanders in the 2016 Democratic Party primary election campaign. Most recently, they jumped into the marriage equality campaign in Australia. 
There are "good" billionaires and bad ones, and some in between. Where do you think Jeff Bezos will end up on that scale?  
Universities claim to prepare students for the world. How many actually do it?
Sponsored by Charles Koch Foundation
Many university mission statements do not live up to their promise, writes Ben Nelson, founder of Minerva, a university designed to develop intellect over content memorization.
The core competencies that students need for success—critical thinking, communication, problem solving, and cross-cultural understanding, for example—should be intentionally taught, not left to chance.
These competencies can be summed up with one word: wisdom. True wisdom is the ability to apply one's knowledge appropriately when faced with novel situations.
This is what the world will look like, 250 million years from now
On Pangaea Proxima, Lagos will be north of New York, and Cape Town close to Mexico City
Surprising Science
To us humans, the shape and location of oceans and continents seems fixed. But that's only because our lives are so short.
A new study may help us better understand how children build social cognition through caregiver interaction.
Personal Growth
Scientists speculate imitation helps develop social cognition in babies.
A new study out of Lund University shows that six-month-olds look and smile more at imitating adults.
Researchers hope the data will spur future studies to discover what role caregiver imitation plays in social cognition development.
Researchers at UT Southwestern noted a 47 percent increase in blood flow to regions associated with memory.
Photo: Johannes Eisele/AFP via Getty Images
Surprising Science
Researchers at UT Southwestern observed a stark improvement in memory after cardiovascular exercise.
The year-long study included 30 seniors who all had some form of memory impairment.
The group of seniors that only stretched for a year did not fair as well in memory tests.
Videos
According to a man that knows more than 20 languages, the key is to start in the middle.
Scroll down to load more…