New 'Cheaters Edition' of Monopoly rewards players for dishonesty
Hasbro is releasing a Cheaters Edition Monopoly that encourages players to get ahead in any way they can.
01 February, 2018
---
The classic board game Monopoly has undergone countless special editions over the years, with themes ranging from Star Wars to World War II. Every one of these iterations has been built on the assumption that players will be honest and follow the rules. But that's over.
This fall, Hasbro will release a Cheaters Edition Monopoly that encourages players to get ahead in any way they can: by skipping spaces, stealing extra bills from the bank, dodging rent payments, or removing another players' hotel when they're not looking.
If the news alone doesn't make you ask "is nothing sacred?" then listen to how Hasbro got the idea to create the new edition:
"A recent study conducted by Hasbro revealed that nearly half of game players attempt to cheat during Monopoly games, so in 2018, we decided it was time to give fans what they've been craving all along—a Monopoly game that actually encourages cheating," Jonathan Berkowitz, senior vice president of Hasbro gaming, told INSIDER.
The goal of the game is still the same: crush your opponents and end up with the most property and cash. But the new game structure required upending some of Monopoly's long-standing rules.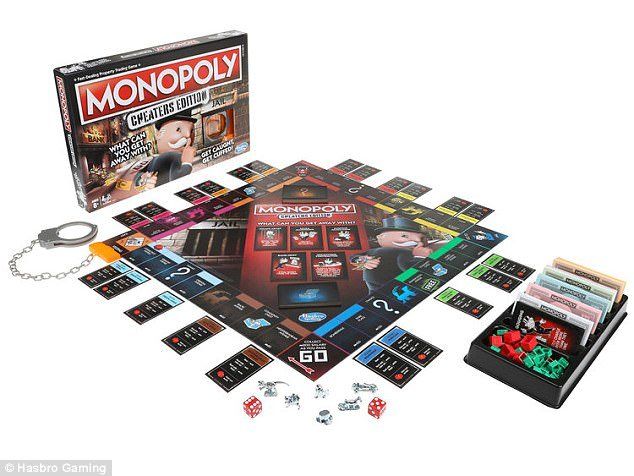 "For the first time in Monopoly history, there is no designated Banker," Berkowitz told Insider. "Players are in control of the Bank on their turn, and pass it to the next player when their turn is over, making it easier to pull of "cheats" such as a the Bank Heist."
But with great vice comes great consequence: cheaters who get caught have to fork over cash or even get chained to the board game with the pair of plastic cuffs that comes with each set.
"We've finally decided to embrace our less-than-honest fans by encouraging them to partake in those iconic (yet sometimes unspoken) Monopoly moments that occur during family game nights," Berkowitz told Insider. "We're excited to see what fans can get away with and how they'll react to the new sneaky twists in the game."
The game will sell for $19.99 this fall.
Monopoly's secret history
Cheating runs deep in Monopoly—and not just in the game, but arguably right down to its creation.
At the beginning of the 20th century, when board games were becoming increasingly popular, a left-wing feminist and teacher named Lizzie Magie spent years infusing her political observations and ideology into a board game she called the Landlord's Game.
"It is a practical demonstration of the present system of land-grabbing with all its usual outcomes and consequences," she wrote in a political magazine. "It might well have been called the 'Game of Life', as it contains all the elements of success and failure in the real world, and the object is the same as the human race in general seem[s] to have, i.e., the accumulation of wealth."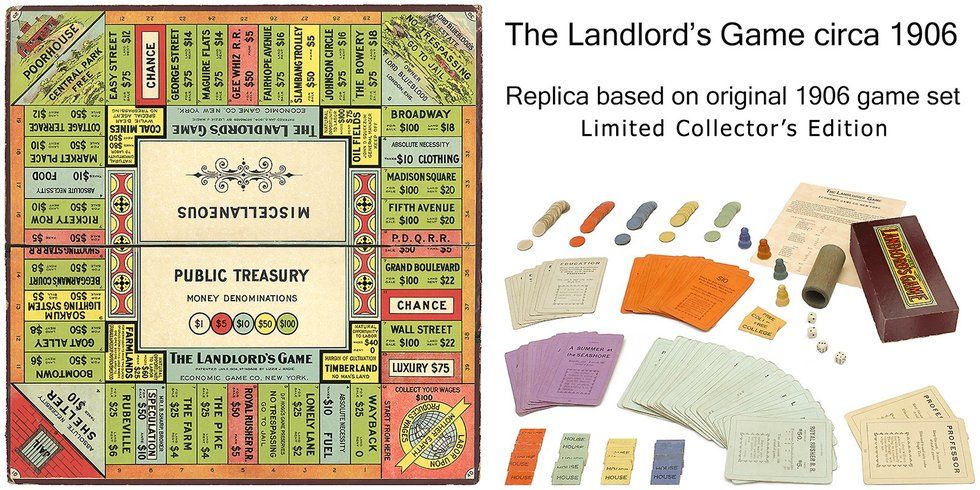 She patented the game and it became popular over the following decades, especially in left-wing academic circles, who perhaps saw it as a somewhat satirical commentary on wealth inequality and the competitive nature of capitalism.
A man named Charles B. Darrow eventually discovered a modified version of the game and brought it to Parker Brothers, the toy manufacturer that was eventually purchased by Hasbro. The company bought Magie's patent and two of her other game ideas for $500, a figure which probably didn't cover the costs of developing and patenting the Landlord's Game.
Hasbro went about tweaking and repackaging the game, which would become a worldwide hit in the years to come. For introducing the game to Hasbro, Darrow would go on to make a fortune from Monopoly through royalties that lasted the rest of his life.
It wasn't until years later that Magie realized she had lost the real-world game of capitalism by making a bad deal. But it's arguably in legacy where she was cheated.
On the Hasbro website, a history of Monopoly begins in 1934 when Darrow "presented a game called MONOPOLY to the executives of Parker Brothers." Magie's name is never mentioned.
When The Guardian asked Hasbro about Magie's role in creating the game, the toy company responded with a brief comment: "Hasbro credits the official Monopoly game produced and played today to Charles Darrow."
In an interview with the Washington Post about her short-end deal from Hasbro, Magie said "There is nothing new under the sun."
Here's Ta-Nehisi Coates on how formative Dungeons and Dragons was for him:
What can 3D printing do for medicine? The "sky is the limit," says Northwell Health researcher Dr. Todd Goldstein.
Northwell Health
Sponsored by Northwell Health
Medical professionals are currently using 3D printers to create prosthetics and patient-specific organ models that doctors can use to prepare for surgery.
Eventually, scientists hope to print patient-specific organs that can be transplanted safely into the human body.
Northwell Health, New York State's largest health care provider, is pioneering 3D printing in medicine in three key ways.
Cook's commencement speech at Tulane University urges students to take action.
Getty Images
Technology & Innovation
Apple CEO Tim Cook gave a commencement speech at Tulane University on May 18th.
Cook cautioned the graduates to not get caught up in echo chambers and algorithms.
He acknowledged the failures of his generation.
As Game of Thrones ends, a revealing resolution to its perplexing geography.
Strange Maps
The fantasy world of Game of Thrones was inspired by real places and events.
But the map of Westeros is a good example of the perplexing relation between fantasy and reality.
Like Britain, it has a Wall in the North, but the map only really clicks into place if you add Ireland.
Junk food causes weight gain, but it's not just about the calories.
Photo Illustration by Justin Sullivan / Getty Images
Surprising Science
We know we should eat less junk food, such as crisps, industrially made pizzas and sugar-sweetened drinks, because of their high calorie content.
Big think's weekly newsletter.
Get smarter faster from the comfort of your inbox.
See our newsletter privacy policy
here
Most Popular
Most Recent
Big think's weekly newsletter.
Get smarter faster from the comfort of your inbox.
See our newsletter privacy policy
here
© Copyright 2007-2019 & BIG THINK, BIG THINK EDGE,
SMARTER FASTER trademarks owned by The Big Think, Inc. All rights reserved.