Facebook bans bitcoin and other cryptocurrency ads in broad move to curb scams
In a move that will have far-reaching consequences for legitimate and illegitimate businesses alike, Facebook has effectively banned any and all Bitcoin advertising.
30 January, 2018
---
In a game-changing move for cryptocurrency investors everywhere, Facebook as elected to ban all forms of advertising for bitcoin and all other ICOs (initial coin offerings) on the platform.
Facebook's new advertising guidelines state "Ads must not promote financial products and services that are frequently associated with misleading or deceptive promotional practices, such as binary options, initial coin offerings, or cryptocurrency."
Rob Leathern, Facebook's Product Management Director, acknowledges in a new blog post that these measures are "intentionally broad," and they will be refining their policies as they identify bad actors and step up their enforcement efforts across Facebook and Instagram's advertising networks.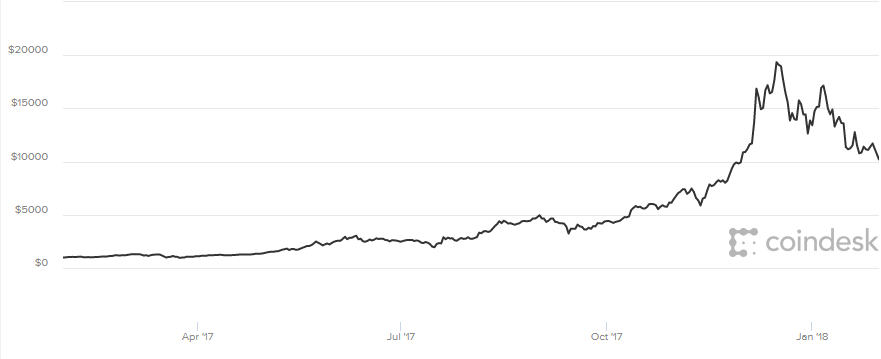 Bitcoin's value skyrocketed from just under $1000 to nearly $14,000 per coin in 2017, prompting a wave of new investors and alternative cryptocurrencies coupled with a wave of opportunists looking to take advantage of crypto neophytes. Scams including misleading advertisements, fake ICOs (like the recent Prodeum scam, which resulted in identity theft after an agricultural-based crypto startup vanished overnight) and shady apps have become commonplace while the crypto world has grappled with the sudden spotlight.
This latest change to Facebook's safety policies comes in the wake of recent changes to the social network's privacy tools, including the ability to limit the kinds of information advertisers can use to display ads in users' News Feeds.
It should come as no surprise that the latest fluctuations in the value of bitcoin at the beginning of 2018 (causing some individual investors to lose tens of thousands of dollars in a day) would have finally raised questions about regulation and transparency regarding cryptocurrency investment opportunities—but it's quite clear that nobody expected Facebook to be the first ones to pull the trigger and in such broad terms on this specific issue.
The bid to buy Greenland is unlikely to become seriously considered.
Politics & Current Affairs
Greenland and Danish officials alike think the idea is ridiculous.
The island is an autonomous state, and it's unlikely the Danish would sell it because of yearly subsidies costs.
After hearing the Danish Prime Minister call the idea absurd, Trump cancelled their forthcoming meeting.
Some games are just for fun, others are for thought provoking statements on life, the universe, and everything.
(Photo from Flickr)
Culture & Religion
Video games are often dismissed as fun distractions, but some of them dive into deep issues.
Through their interactive play elements, these games approach big issues intelligently and leave you both entertained and enlightened.
These five games are certainly not the only games that cover these topics or do so well, but are a great starting point for somebody who wants to play something thought provoking.
In a new study, people who posted a lot of selfies were generally viewed as less likeable and more lonely.
Kim Kardashian/Instagram
Surprising Science
A new study examined how people perceive others' Instagram accounts, and whether those perceptions match up with how the posters rate their own personalities.
The results show that people react far more positively to "posies," which are photos of the poster taken by another person.
Still, it remains unclear exactly why people view selfies relatively negatively.