Chinese space station Tiangong 1 ends in a fiery demise
"Earth orbits the Sun in a shooting gallery." — Neil deGrasse Tyson
02 April, 2018
Tiangong 1, the defunct space lab about the size of a bus, has long been expected to crash into Earth; it has finally done so. 
---
On Sunday night, April 1, it met its doom as it largely burned up upon re-entry over the Southern Pacific Ocean at 8:16 p.m. last night.
It was closely monitored and tracked by scientists and others as its orbit deteriorated.
"One of our missions, which we remain focused on, is to monitor space and the tens of thousands of pieces of debris that congest it, while at the same time working with allies and partners to enhance spaceflight safety and increase transparency in the space domain," said Maj. Gen. Stephen Whiting, deputy commander of the Joint Force Space Component Command, and commander of the 14th Air Force.
"All nations benefit from a safe, stable, sustainable, and secure space domain. We're sharing information with space-faring nations to preserve the space domain for the future of mankind."
Using radar and optical sensors, the 19,000 lb craft was tracked as it re-entered the atmosphere and largely incinerated everything aboard, with any remaining pieces coming to rest 2,400 miles Southeast of New Zealand — roughly the area that the International Space Station will be guided to fall into should that need arise in the next 10 years.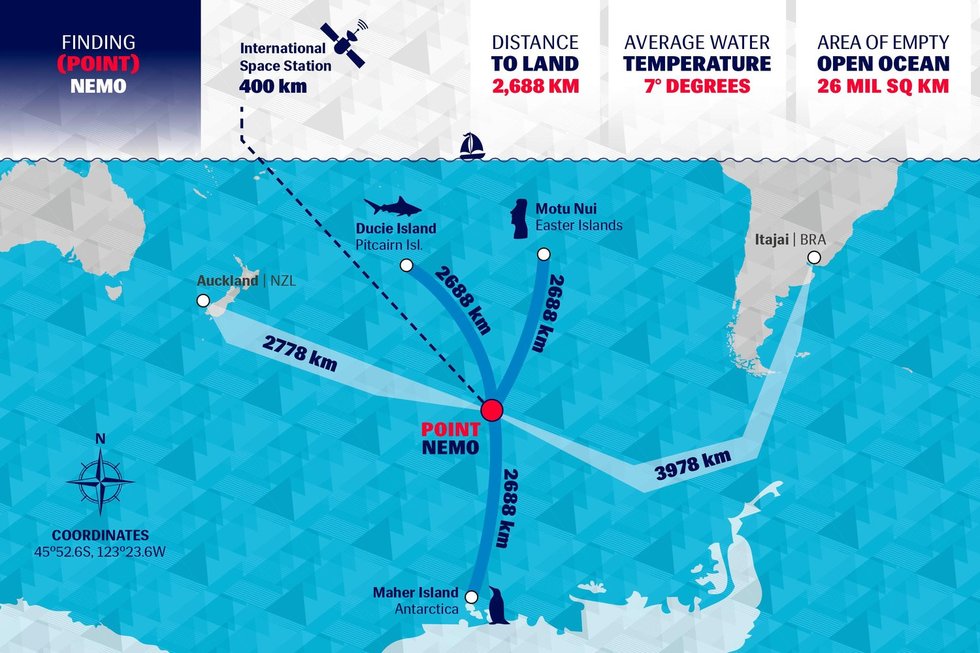 Not a bad location, at least for human safety; there was widespread concern that any remaining pieces could contain hydrazine, a dangerous chemical. Where the molten pieces actually encountered the sea is an area known as "Point Nemo" oceanic pole of inaccessibility, which is the part of the ocean furthest from land.
The Chinese government lost contact with the space station, whose name translates to "Heavenly Palace," 2 years ago and it has been in a decaying orbit ever since.      
With the odds of any one person being struck by space debris at 70 million-to-one, the chances that it would actually hurt a human were pretty remote. 
Let's hope that's the case with the next piece of space debris that rains down; there are over 21,000 objects larger than 4 inches big being tracked by the Department of Defense's U.S. Space Surveillance Network, and they're cruising at nearly 18,000 mph. 
New research links urban planning and political polarization.
Pixabay
Politics & Current Affairs
Canadian researchers find that excessive reliance on cars changes political views.
Decades of car-centric urban planning normalized unsustainable lifestyles.
People who prefer personal comfort elect politicians who represent such views.
Progressive America would be half as big, but twice as populated as its conservative twin.
Image: Dicken Schrader
Strange Maps
America's two political tribes have consolidated into 'red' and 'blue' nations, with seemingly irreconcilable differences.
Perhaps the best way to stop the infighting is to go for a divorce and give the two nations a country each
Based on the UN's partition plan for Israel/Palestine, this proposal provides territorial contiguity and sea access to both 'red' and 'blue' America
Science and the squishiness of the human mind. The joys of wearing whatever the hell you want, and so much more.
Flickr / 13winds
Think Again Podcasts
Why can't we have a human-sized cat tree?
What would happen if you got a spoonful of a neutron star?
Why do we insist on dividing our wonderfully complex selves into boring little boxes
Big think's weekly newsletter.
Get smarter faster from the comfort of your inbox.
See our newsletter privacy policy
here
Most Popular
Most Recent
Big think's weekly newsletter.
Get smarter faster from the comfort of your inbox.
See our newsletter privacy policy
here
© Copyright 2007-2018 & BIG THINK, BIG THINK EDGE,
SMARTER FASTER trademarks owned by The Big Think, Inc. All rights reserved.