Neuropsych —
It's time to switch to a four-day working week, say these two Davos experts
'For decades, all the major economists ... they all believed that we would be working less and less', Rutger Bregman told Davos
Working less would have a range of benefits for workers and employers and the world should embrace the four-day working week, was the message two experts brought to Davos 2019.
---
Adam Grant, a psychologist from the Wharton School in Pennsylvania, said: "I think we have some good experiments showing that if you reduce work hours, people are able to focus their attention more effectively, they end up producing just as much, often with higher quality and creativity, and they are also more loyal to the organisations that are willing to give them the flexibility to care about their lives outside of work."
Economist and historian Rutger Bregman, author of Utopia for Realists agrees, and explained that a shorter working week is not actually that radical – policymakers have been trying to figure out how to give the workforce more leisure time for the best part of a century. "For decades, all the major economists, philosophers, sociologists, they all believed, up until the 1970s, that we would be working less and less," he said.
"In the 1920s and 1930s, there were actually major capitalist entrepreneurs who discovered that if you shorten the working week, employees become more productive. Henry Ford, for example, discovered that if he changed the working week from 60 hours to 40 hours, his employees would become more productive, because they were not that tired in their spare time."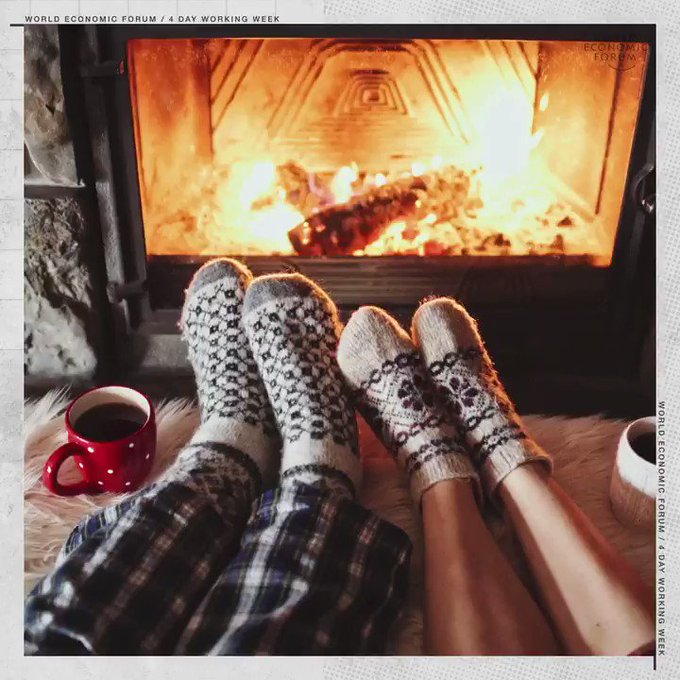 World Economic Forum✔@wefThe four-day working week might be closer than you think. Psychologist Adam Grant (@adammgrant) and author Rutger Bregman (@rcbregman) explain the benefits of working less. @wharton#wef19
54911:29 AM – Jan 24, 2019
This position is backed up by Academic research. Multiple studies support the view that a shorter working week would make people happier and more productive, while OECD figures show that countries with a culture of long working hours often score poorly for productivity and GDP per hour worked.
Meanwhile, one company in New Zealand that trialed a four-day working week last year confirmed it would adopt the measure on a permanent basis.
Academics who studied the trial reported lower stress levels, higher levels of job satisfaction and an improved sense of work-life balance. Critically, they also say workers were 20% more productive.
Three-day weekend, anyone?
—
Reprinted with permission of World Economic Forum. Read the original article here.