Big ideas.
Once a week.
Subscribe to our weekly newsletter.
Why the number 2.9013 will go down in the history of bad science
23 August, 2013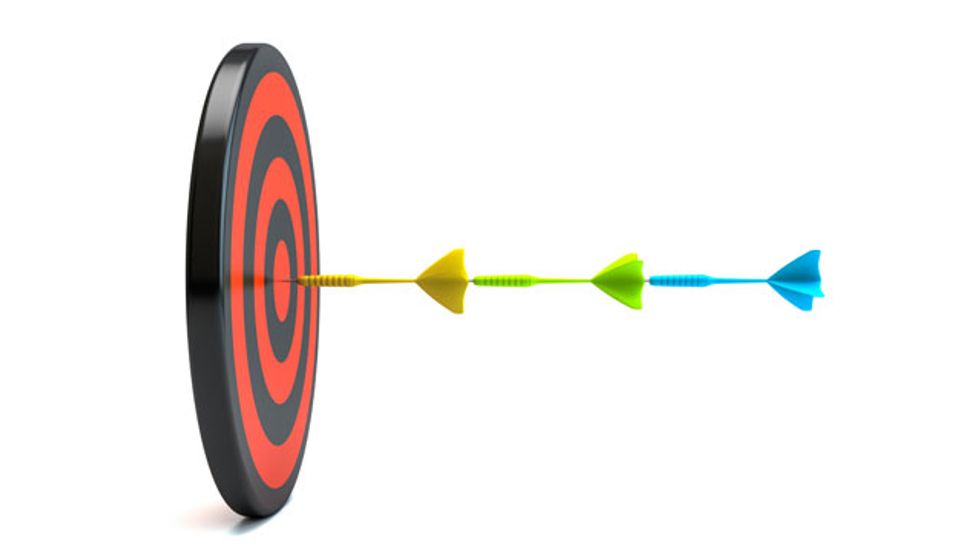 If you've been reading this blog for any amount of time you'll probably be familiar with the name Sokal from the Sokal affair, the scandal in 1996 in which physicist Alan Sokal intentionally submitted a paper that was a steaming pile of horse manure in a leading journal of cultural studies, designed as a test to see if it would get published (spolier, it did).
---
At the time, Sokal came under harsh criticism from some quarters for creating a "tempest in a tea cup" and for making "tendentious misrepresentations", according to some he had "insufficiently grasped the philosophy (he) criticized".  Well the tables have turned and now Sokal along with Nicholas Brown and Harris Friedman have published a paper that mercilessly destroys a paper on positive psychology that has been cited close to a thousand times on Google Scholar and in countless self help books, somehow with no one in the field realizing the paper was not worth the paper it was written on.
The original paper by Fredrickson & Losada makes the case that the "positivity ratio" - the relationship between an individual's positive and negative emotions reaches a critical tipping point when it reaches the number 2.9013.
But as Sokal et al make painfully clear, the paper is utterly brimming with "fundamental conceptual and mathematical errors" and "the total absence of any justification for the applicability of the Lorenz equations to modeling the time evolution of human emotions". With me until that last bit? Well the original paper stated that the "positivity ratio" followed the following, completely irrelevant complex mathematic pattern:
Sokal et al point out that "the idea that any aspect of human behavior or experience should be universally and reproducibly constant to five significant digits would, if proven, constitute a unique moment in the history of the social sciences". This before demonstrating the fatal mathematical and logical flaws at every level, before concluding "that Fredrickson and Losada's (2005) claims concerning the alleged critical values of the positivity ratio are entirely unfounded… One can only marvel at the astonishing coincidence that human emotions should turn out to be governed by exactly the same set of equations that were derived in a celebrated article several decades ago as a deliberately simplified model of convection in fluids, and whose solutions happen to have visually appealing properties".
The final verdict is damning and enlightening:
"An alternative explanation—and, frankly, the one that appears most plausible to us—is that the entire process of "derivation" of the Lorenz equations has been contrived to demonstrate an imagined fit between some rather limited empirical data and the scientifically impressive world of nonlinear dynamics."
The crack team point out the mind bending absurdness of the conclusions Fredrickson and Losada abstract from their unbelievable (in the truest sense of the word) findings:
"They appear to assert that the predictive use of differential equations abstracted from a domain of the natural sciences to describe human interactions can be justified on the basis of the linguistic similarity between elements of the technical vocabulary of that scientific domain and the adjectives used metaphorically by a particular observer to describe those human interactions. If true, this would have remarkable implications for the social sciences. One could describe a team's interactions as "sparky" and confidently predict that their emotions would be subject to the same laws that govern the dielectric breakdown of air under the influence of an electric field. Alternatively, the interactions of a team of researchers whose journal articles are characterized by "smoke and mirrors" could be modeled using the physics of airborne particulate combustion residues, combined in some way with classical optics."
Sokal et al don't postulate with regard to whether the cause of the obviously unlikely finding is the result of "excessive enthusiasm, sincere self-deception, or other motivations".
In a response from Fredrickson (her coauthor has gone mysteriously AWOL), she concedes that "Losada's mathematical work may have been flawed" - and endeavors to scrub this part of the theory from the record, leaving the original psychological theory intact (which in fairness it may well be, this mumbo jumbo aside).
This all begs the question, how much more of the literature is steeped in fluffy feathered nonsense? "Filigrees of rhetorical precision atop unsteady pillars of conceptual bluff". The answer is potentially a hefty chunk.
I stumbled on one particularly priceless gem myself only last week, disasters this big are thankfully pretty rare in science, but it just goes to show how important it is to always read critically yourself, even if a thousand other researchers in your field have given something the green light, it doesn't mean they are right. The whole fiasco reminds me of the bogus TedX talk which received a standing ovation, months went by before it was discovered that the lecture on how "vortel based maths" would save the world was complete and utter unmitigated nonsense.
If anything, my guess would be that this is an example of groupthink, did the researchers that cited this paper really believe it, did they even read it? Or did they see that other esteemed psychologists had cited it and think… "X cited it… must be legit". It's something we're all guilty of doing on some level at some point or another, if we insisted on checking every single "fact" we came across in life ourselves, we'd be both hopelessly ill equipt and have a hard time functioning in society. But when making a scientific argument, or analyzing the particularly earth shattering ones, it's a practice clearly worth taking up.
Another thing worth pondering is whether this study was so widely cited simply because at first glance it appears more "sciencey" than traditional positive psychology research. In the aftermath of The Seductive Allure of the "Seductive Allure" of Neuroscience Explanations debate, this couldn't have been more timely.
I'm going to stop here to avoid simply rehashing what has already been said more eloquently elsewhere. For further analysis, I'll pass you over to the venerable Neuroskeptic over at Discover and Will Willkinson over at the Daily Beast.
References
Brown N.J.L., Sokal A.D. & Friedman H.L. (2013). The Complex Dynamics of Wishful Thinking: The Critical Positivity Ratio., The American psychologist, PMID: 23855896 (PDF)
Fredrickson, B. L., & Losada, M. F. (2005). Positive affect and the complex dynamics of human flourishing. American Psychologist, 60, 678–686. doi:10.1037/0003-066X.60.7.678 (PDF)
Fredrickson B.L. (2013). Updated Thinking on Positivity Ratios., American Psychologist, DOI: 10.1037/a0033584 (PDF)
To keep up to date with this blog you can follow Neurobonkers on Twitter, Facebook, RSS or join the mailing list. 
Image Credit: Shutterstock/Wikimedia Commons
Update: This article was amended on 23/08/13 to include the line "At the time, Sokal came under harsh criticism from some quarters for creating a "tempest in a tea cup" and for making "tendentious misrepresentations", according to some he had "insufficiently grasped the philosophy (he) criticized" - so that the following remark makes sense in context.
Ever since we've had the technology, we've looked to the stars in search of alien life. It's assumed that we're looking because we want to find other life in the universe, but what if we're looking to make sure there isn't any?
According to the Great Filter theory, Earth might be one of the only planets with intelligent life. And that's a good thing (NASA, ESA, and the Hubble Heritage Team [STScI/AURA]).
Surprising Science
Here's an equation, and a rather distressing one at that: N = R* × fP × ne × f1 × fi × fc × L. It's the Drake equation, and it describes the number of alien civilizations in our galaxy with whom we might be able to communicate. Its terms correspond to values such as the fraction of stars with planets, the fraction of planets on which life could emerge, the fraction of planets that can support intelligent life, and so on. Using conservative estimates, the minimum result of this equation is 20. There ought to be 20 intelligent alien civilizations in the Milky Way that we can contact and who can contact us. But there aren't any.
The Drake equation is an example of a broader issue in the scientific community—considering the sheer size of the universe and our knowledge that intelligence life has evolved at least once, there should be evidence for alien life. This is generally referred to as the Fermi paradox, after the physicist Enrico Fermi who first examined the contradiction between high probability of alien civilizations and their apparent absence. Fermi summed this up rather succinctly when he asked, "Where is everybody"?
But maybe this was the wrong question. A better question, albeit a more troubling one, might be "What happened to everybody?" Unlike asking where life exists in the universe, there's a clearer potential answer to this question: the Great Filter.
Why the universe is empty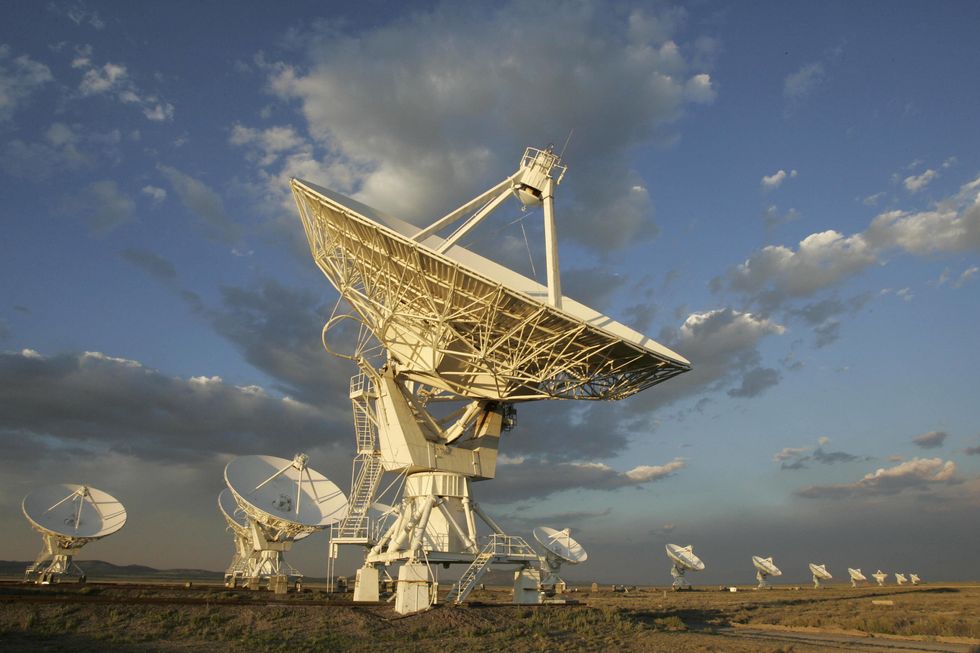 Alien life is likely, but there is none that we can see. Therefore, it could be the case that somewhere along the trajectory of life's development, there is a massive and common challenge that ends alien life before it becomes intelligent enough and widespread enough for us to see—a great filter.
This filter could take many forms. It could be that having a planet in the Goldilocks' zone—the narrow band around a star where it is neither too hot nor too cold for life to exist—and having that planet contain organic molecules capable of accumulating into life is extremely unlikely. We've observed plenty of planets in the Goldilock's zone of different stars (there's estimated to be 40 billion in the Milky Way), but maybe the conditions still aren't right there for life to exist.
The Great Filter could occur at the very earliest stages of life. When you were in high school bio, you might have the refrain drilled into your head "mitochondria are the powerhouse of the cell." I certainly did. However, mitochondria were at one point a separate bacteria living its own existence. At some point on Earth, a single-celled organism tried to eat one of these bacteria, except instead of being digested, the bacterium teamed up with the cell, producing extra energy that enabled the cell to develop in ways leading to higher forms of life. An event like this might be so unlikely that it's only happened once in the Milky Way.
Or, the filter could be the development of large brains, as we have. After all, we live on a planet full of many creatures, and the kind of intelligence humans have has only occurred once. It may be overwhelmingly likely that living creatures on other planets simply don't need to evolve the energy-demanding neural structures necessary for intelligence.
What if the filter is ahead of us?
These possibilities assume that the Great Filter is behind us—that humanity is a lucky species that overcame a hurdle almost all other life fails to pass. This might not be the case, however; life might evolve to our level all the time but get wiped out by some unknowable catastrophe. Discovering nuclear power is a likely event for any advanced society, but it also has the potential to destroy such a society. Utilizing a planet's resources to build an advanced civilization also destroys the planet: the current process of climate change serves as an example. Or, it could be something entirely unknown, a major threat that we can't see and won't see until it's too late.
The bleak, counterintuitive suggestion of the Great Filter is that it would be a bad sign for humanity to find alien life, especially alien life with a degree of technological advancement similar to our own. If our galaxy is truly empty and dead, it becomes more likely that we've already passed through the Great Filter. The galaxy could be empty because all other life failed some challenge that humanity passed.
If we find another alien civilization, but not a cosmos teeming with a variety of alien civilizations, the implication is that the Great Filter lies ahead of us. The galaxy should be full of life, but it is not; one other instance of life would suggest that the many other civilizations that should be there were wiped out by some catastrophe that we and our alien counterparts have yet to face.
Fortunately, we haven't found any life. Although it might be lonely, it means humanity's chances at long-term survival are a bit higher than otherwise.
Cross-disciplinary cooperation is needed to save civilization.
Credit: Public domain
13-8
There is a great disconnect between the sciences and the humanities.
Solutions to most of our real-world problems need both ways of knowing.
Moving beyond the two-culture divide is an essential step to ensure our project of civilization.
For the past five years, I ran the Institute for Cross-Disciplinary Engagement at Dartmouth, an initiative sponsored by the John Templeton Foundation. Our mission has been to find ways to bring scientists and humanists together, often in public venues or — after Covid-19 — online, to discuss questions that transcend the narrow confines of a single discipline.
It turns out that these questions are at the very center of the much needed and urgent conversation about our collective future. While the complexity of the problems we face asks for a multi-cultural integration of different ways of knowing, the tools at hand are scarce and mostly ineffective. We need to rethink and learn how to collaborate productively across disciplinary cultures.
The danger of hyper-specialization
The explosive expansion of knowledge that started in the mid 1800s led to hyper-specialization inside and outside academia. Even within a single discipline, say philosophy or physics, professionals often don't understand one another. As I wrote here before, "This fragmentation of knowledge inside and outside of academia is the hallmark of our times, an amplification of the clash of the Two Cultures that physicist and novelist C.P. Snow admonished his Cambridge colleagues in 1959." The loss is palpable, intellectually and socially. Knowledge is not adept to reductionism. Sure, a specialist will make progress in her chosen field, but the tunnel vision of hyper-specialization creates a loss of context: you do the work not knowing how it fits into the bigger picture or, more alarmingly, how it may impact society.
Many of the existential risks we face today — AI and its impact on the workforce, the dangerous loss of privacy due to data mining and sharing, the threat of cyberwarfare, the threat of biowarfare, the threat of global warming, the threat of nuclear terrorism, the threat to our humanity by the development of genetic engineering — are consequences of the growing ease of access to cutting-edge technologies and the irreversible dependence we all have on our gadgets. Technological innovation is seductive: we want to have the latest "smart" phone, 5k TV, and VR goggles because they are objects of desire and social placement.
Are we ready for the genetic revolution?
When the time comes, and experts believe it is coming sooner than we expect or are prepared for, genetic meddling with the human genome may drive social inequality to an unprecedented level with not just differences in wealth distribution but in what kind of being you become and who retains power. This is the kind of nightmare that Nobel Prize-winning geneticist Jennifer Doudna talked about in a recent Big Think video.
CRISPR 101: Curing Sickle Cell, Growing Organs, Mosquito Makeovers | Jennifer Doudna | Big Think www.youtube.com
At the heart of these advances is the dual-use nature of science, its light and shadow selves. Most technological developments are perceived and sold as spectacular advances that will either alleviate human suffering or bring increasing levels of comfort and accessibility to a growing number of people. Curing diseases is what motivated Doudna and other scientists involved with CRISPR research. But with that also came the potential for altering the genetic makeup of humanity in ways that, again, can be used for good or evil purposes.

This is not a sci-fi movie plot. The main difference between biohacking and nuclear hacking is one of scale. Nuclear technologies require industrial-level infrastructure, which is very costly and demanding. This is why nuclear research and its technological implementation have been mostly relegated to governments. Biohacking can be done in someone's backyard garage with equipment that is not very costly. The Netflix documentary series Unnatural Selection brings this point home in terrifying ways. The essential problem is this: once the genie is out of the bottle, it is virtually impossible to enforce any kind of control. The genie will not be pushed back in.
Cross-disciplinary cooperation is needed to save civilization
What, then, can be done? Such technological challenges go beyond the reach of a single discipline. CRISPR, for example, may be an invention within genetics, but its impact is vast, asking for oversight and ethical safeguards that are far from our current reality. The same with global warming, rampant environmental destruction, and growing levels of air pollution/greenhouse gas emissions that are fast emerging as we crawl into a post-pandemic era. Instead of learning the lessons from our 18 months of seclusion — that we are fragile to nature's powers, that we are co-dependent and globally linked in irreversible ways, that our individual choices affect many more than ourselves — we seem to be bent on decompressing our accumulated urges with impunity.
The experience from our experiment with the Institute for Cross-Disciplinary Engagement has taught us a few lessons that we hope can be extrapolated to the rest of society: (1) that there is huge public interest in this kind of cross-disciplinary conversation between the sciences and the humanities; (2) that there is growing consensus in academia that this conversation is needed and urgent, as similar institutes emerge in other schools; (3) that in order for an open cross-disciplinary exchange to be successful, a common language needs to be established with people talking to each other and not past each other; (4) that university and high school curricula should strive to create more courses where this sort of cross-disciplinary exchange is the norm and not the exception; (5) that this conversation needs to be taken to all sectors of society and not kept within isolated silos of intellectualism.
Moving beyond the two-culture divide is not simply an interesting intellectual exercise; it is, as humanity wrestles with its own indecisions and uncertainties, an essential step to ensure our project of civilization.
New study analyzes gravitational waves to confirm the late Stephen Hawking's black hole area theorem.
Credit: NASA's Goddard Space Flight Center
Surprising Science
A new paper confirms Stephen Hawking's black hole area theorem.
The researchers used gravitational wave data to prove the theorem.
The data came from Caltech and MIT's Advanced Laser Interferometer Gravitational-Wave Observatory.
The late Stephen Hawking's black hole area theorem is correct, a new study shows. Scientists used gravitational waves to prove the famous British physicist's idea, which may lead to uncovering more underlying laws of the universe.
The theorem, elaborated by Hawking in 1971, uses Einstein's theory of general relativity as a springboard to conclude that it is not possible for the surface area of a black hole to become smaller over time. The theorem parallels the second law of thermodynamics that says the entropy (disorder) of a closed system can't decrease over time. Since the entropy of a black hole is proportional to its surface area, both must continue to increase.
As a black hole gobbles up more matter, its mass and surface area grow. But as it grows, it also spins faster, which decreases its surface area. Hawking's theorem maintains that the increase in surface area that comes from the added mass would always be larger than the decrease in surface area because of the added spin.
Will Farr, one of the co-authors of the study that was published in Physical Review Letters, said their finding demonstrates that "black hole areas are something fundamental and important." His colleague Maximiliano Isi agreed in an interview with Live Science: "Black holes have an entropy, and it's proportional to their area. It's not just a funny coincidence, it's a deep fact about the world that they reveal."
The research team based their conclusions on the data from the gravitational waves spotted by Caltech and MIT's Advanced Laser Interferometer Gravitational-Wave Observatory (LIGO) in 2015.
What are gravitational waves?
Gravitational waves are "ripples" in spacetime, predicted by Albert Einstein in 1916, that are created by very violent processes happening in space. Einstein showed that very massive, accelerating space objects like neutron stars or black holes that orbit each other could cause disturbances in spacetime. Like the ripples produced by tossing a rock into a lake, they would bring about "waves" of spacetime that would spread in all directions.
As LIGO shared, "These cosmic ripples would travel at the speed of light, carrying with them information about their origins, as well as clues to the nature of gravity itself."
The gravitational waves discovered by LIGO's 3,000-kilometer-long laser beam, which can detect the smallest distortions in spacetime, were generated 1.3 billion years ago by two giant black holes that were quickly spiraling toward each other.
What Stephen Hawking would have discovered if he lived longer | NASA's Michelle Thaller | Big Think www.youtube.com
Confirming Hawking's black hole area theorem

The researchers separated the signal into two parts, depending on whether it was from before or after the black holes merged. This allowed them to figure out the mass and spin of the original black holes as well as the mass and spin of the merged black hole. With this information, they calculated the surface areas of the black holes before and after the merger.
"As they spin around each other faster and faster, the gravitational waves increase in amplitude more and more until they eventually plunge into each other — making this big burst of waves," Isi elaborated. "What you're left with is a new black hole that's in this excited state, which you can then study by analyzing how it's vibrating. It's like if you ping a bell, the specific pitches and durations it rings with will tell you the structure of that bell, and also what it's made out of."
The surface area of the resulting black holes was larger than the combined area of the original black holes. This conformed to Hawking's area law.
Scroll down to load more…