Why Do So Many Psychologists Write So Badly?
An in-depth look at the fine line between bad writing and "bullshitting" in psychology.
Simon Oxenham
Simon Oxenham covers the best and the worst from the world of psychology and neuroscience. Formerly writing with the pseudonym "Neurobonkers", Simon has a history of debunking dodgy scientific research and tearing apart questionable science journalism in an irreverent style. Simon has written and blogged for publishers including: The Psychologist, Nature, Scientific American and The Guardian. His work has been praised in the New York Times and The Guardian and described in Pearson's Textbook of Psychology as "excoriating reviews of bad science/studies".
Follow Simon on Twitter
Like Simon on Facebook
Follow Simon on Google+
Subscribe via Email
Subscribe via RSS
Contact Simon directly by Email
24 February, 2015
As this blog has evolved, I've spent a great deal of time and energy looking at psychological research, exploring some of the best the field has to offer and examining how poorly conducted or communicated research can leave us misinformed. This job has been made much more time-consuming than necessary by the fact that reading psychological research is often a far more laborious task than it needs to be. In next month's issue of The Psychologist, with Managing Editor Jon Sutton, I have explored why so much writing in the field of psychology is so bad and the fine line between bad writing and "bullshitting." We've looked at the impact the problem has and what can be done about it. If you're not at a computer you can read the feature here. Otherwise, click here for the pretty PDF version.
---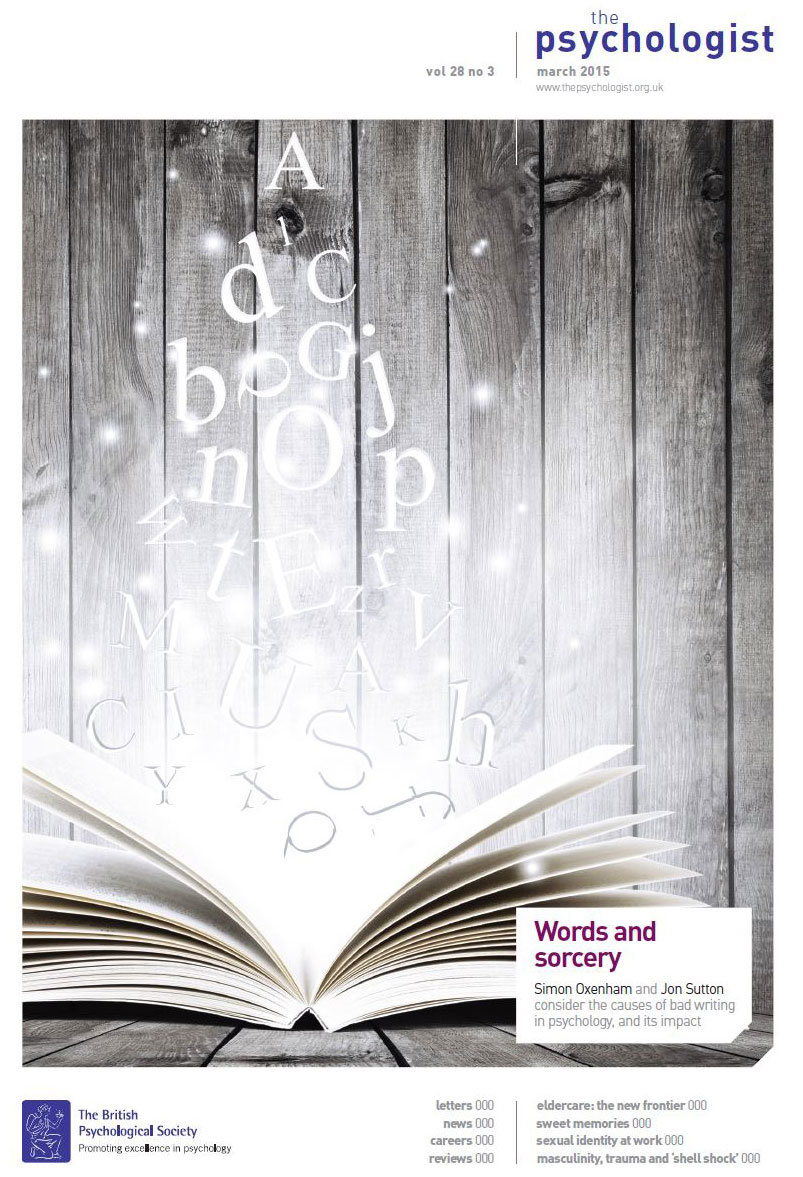 You might have noticed that I published the article under my name, Simon Oxenham. For the past four years I've written this blog using my "Neurobonkers" pseudonym, which has given me the freedom to write critically, and even scathingly, without worrying too much about any backlash from anyone I might have upset. I've now decided that to enable me to continue to broaden my horizons and take my mission to fight misinformation in psychology and neuroscience to new levels, I will be abandoning my anonymity from this day forward. Thanks to all of my regular readers for sticking with me over the past four years. I'm very excited about being able to publish my work more broadly and share with you the content that I publish elsewhere. For a little back-story on this article, click here.
By Simon Oxenham. Follow Neurobonkers on Twitter, Facebook, Google+, RSS, or join the mailing list.
New research links urban planning and political polarization.
Pixabay
Politics & Current Affairs
Canadian researchers find that excessive reliance on cars changes political views.
Decades of car-centric urban planning normalized unsustainable lifestyles.
People who prefer personal comfort elect politicians who represent such views.
Progressive America would be half as big, but twice as populated as its conservative twin.
Image: Dicken Schrader
Strange Maps
America's two political tribes have consolidated into 'red' and 'blue' nations, with seemingly irreconcilable differences.
Perhaps the best way to stop the infighting is to go for a divorce and give the two nations a country each
Based on the UN's partition plan for Israel/Palestine, this proposal provides territorial contiguity and sea access to both 'red' and 'blue' America
Science and the squishiness of the human mind. The joys of wearing whatever the hell you want, and so much more.
Flickr / 13winds
Think Again Podcasts
Why can't we have a human-sized cat tree?
What would happen if you got a spoonful of a neutron star?
Why do we insist on dividing our wonderfully complex selves into boring little boxes
Big think's weekly newsletter.
Get smarter faster from the comfort of your inbox.
See our newsletter privacy policy
here
Most Popular
Most Recent
Big think's weekly newsletter.
Get smarter faster from the comfort of your inbox.
See our newsletter privacy policy
here
© Copyright 2007-2018 & BIG THINK, BIG THINK EDGE,
SMARTER FASTER trademarks owned by The Big Think, Inc. All rights reserved.