Why Do So Many Psychologists Write So Badly?
An in-depth look at the fine line between bad writing and "bullshitting" in psychology.
24 February, 2015
As this blog has evolved, I've spent a great deal of time and energy looking at psychological research, exploring some of the best the field has to offer and examining how poorly conducted or communicated research can leave us misinformed. This job has been made much more time-consuming than necessary by the fact that reading psychological research is often a far more laborious task than it needs to be. In next month's issue of The Psychologist, with Managing Editor Jon Sutton, I have explored why so much writing in the field of psychology is so bad and the fine line between bad writing and "bullshitting." We've looked at the impact the problem has and what can be done about it. If you're not at a computer you can read the feature here. Otherwise, click here for the pretty PDF version.
---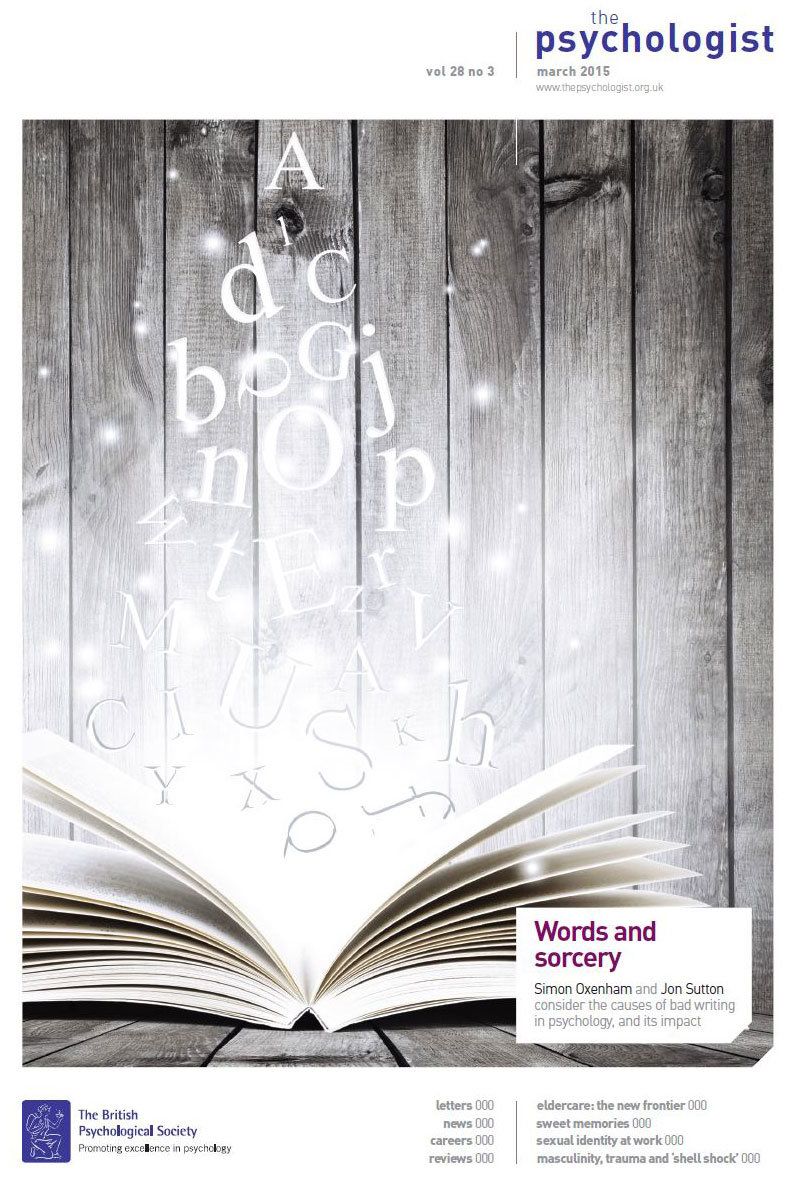 You might have noticed that I published the article under my name, Simon Oxenham. For the past four years I've written this blog using my "Neurobonkers" pseudonym, which has given me the freedom to write critically, and even scathingly, without worrying too much about any backlash from anyone I might have upset. I've now decided that to enable me to continue to broaden my horizons and take my mission to fight misinformation in psychology and neuroscience to new levels, I will be abandoning my anonymity from this day forward. Thanks to all of my regular readers for sticking with me over the past four years. I'm very excited about being able to publish my work more broadly and share with you the content that I publish elsewhere. For a little back-story on this article, click here.
By Simon Oxenham. Follow Neurobonkers on Twitter, Facebook, Google+, RSS, or join the mailing list.
Former president of the ACLU Nadine Strossen discusses whether our society should always defend free speech rights, even for groups who would oppose such rights.
Sponsored by Charles Koch Foundation
Former ACLU president Nadine Strossen understands that protecting free speech rights isn't always a straightforward proposition.
In this video, Strossen describes the reasoning behind why the ACLU defended the free speech rights of neo-Nazis in Skokie, Illinois, 1977.
The opinions expressed in this video do not necessarily reflect the views of the Charles Koch Foundation, which encourages the expression of diverse viewpoints within a culture of civil discourse and mutual respect.
The reason one diet does not suit all may be found in our guts.
Strangely, the sun showed no sunspots at the time the photo was taken.
Image source: Rainee Colacurcio
Surprising Science
The photo shows the International Space Station as it orbits the Earth, as it does every 90 minutes.
The photo is remarkable because it offers a glimpse of the star at a time when there were no sunspots.
In November, astronauts aboard the ISS plan to grow Española chili pepper plants.
Photo by Vadim Sherbakov
Big Think Edge
Deconstruction is exactly what it sounds like—a method for breaking your life down into its simplest component parts.
Ayse Birsel argues that deconstruction is like taking a camera apart: you can't possibly put it back together in the same way.
Be sure to check out Design the Life You Love, Part 2: Reconstruction to learn how to put the pieces of your life back together in a realistic way. Sign up for Big Think Edge to see exclusive more content!