Why Do So Many Psychologists Write So Badly?
An in-depth look at the fine line between bad writing and "bullshitting" in psychology.
24 February, 2015
As this blog has evolved, I've spent a great deal of time and energy looking at psychological research, exploring some of the best the field has to offer and examining how poorly conducted or communicated research can leave us misinformed. This job has been made much more time-consuming than necessary by the fact that reading psychological research is often a far more laborious task than it needs to be. In next month's issue of The Psychologist, with Managing Editor Jon Sutton, I have explored why so much writing in the field of psychology is so bad and the fine line between bad writing and "bullshitting." We've looked at the impact the problem has and what can be done about it. If you're not at a computer you can read the feature here. Otherwise, click here for the pretty PDF version.
---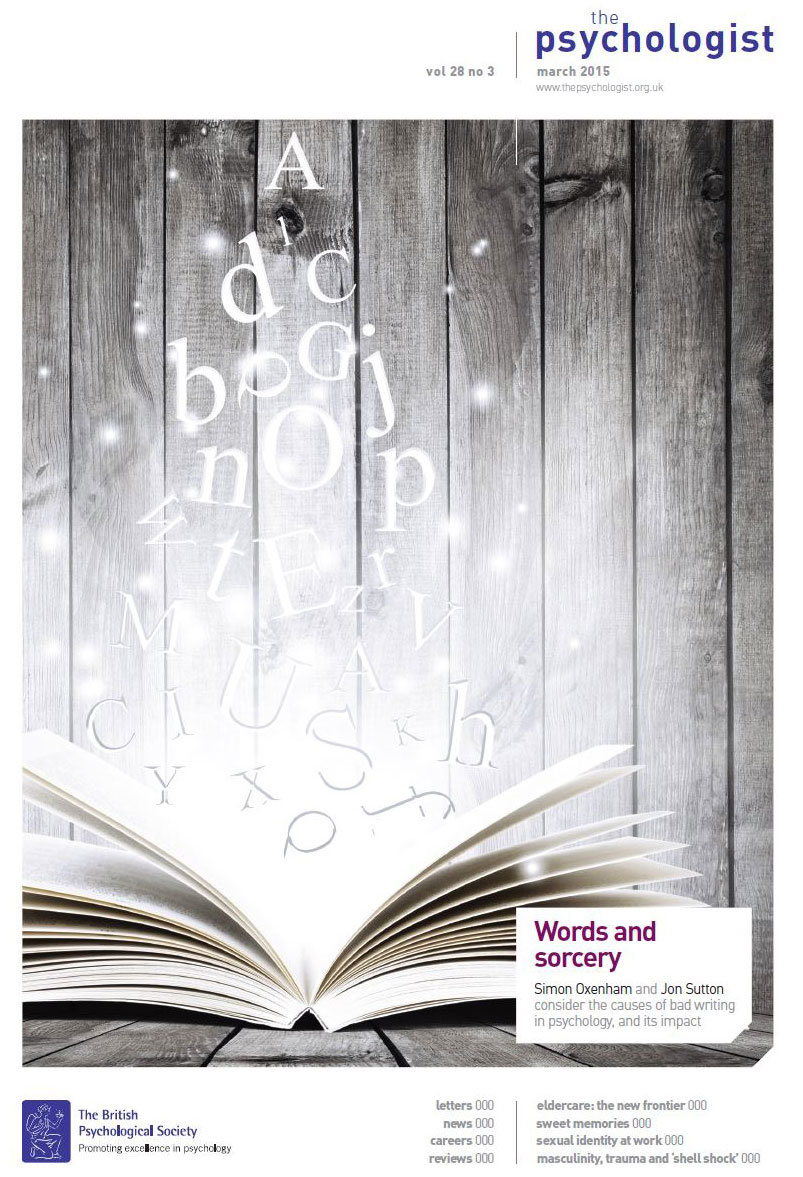 You might have noticed that I published the article under my name, Simon Oxenham. For the past four years I've written this blog using my "Neurobonkers" pseudonym, which has given me the freedom to write critically, and even scathingly, without worrying too much about any backlash from anyone I might have upset. I've now decided that to enable me to continue to broaden my horizons and take my mission to fight misinformation in psychology and neuroscience to new levels, I will be abandoning my anonymity from this day forward. Thanks to all of my regular readers for sticking with me over the past four years. I'm very excited about being able to publish my work more broadly and share with you the content that I publish elsewhere. For a little back-story on this article, click here.
By Simon Oxenham. Follow Neurobonkers on Twitter, Facebook, Google+, RSS, or join the mailing list.
Lumina Foundation is partnering with Big Think to unearth the next large-scale, rapid innovation in post-high school education. Enter the competition here!
Butter supply and life satisfaction are linked – but by causation or correlation?
Image: Carey Tilden/Wikimedia Commons, CC BY 2.0
Strange Maps
Haiti and other countries with low butter supply report low life satisfaction.
The reverse is true for countries like Germany, which score high in both categories.
As the graph below shows, a curious pattern emerges across the globe. But is it causation or correlation?
Advances in satellite imagery are shining a light.
Boyd et al., 2018
Technology & Innovation
Today, there are 40.3 million slaves on the planet, more than the number of people living in Canada.
Slavery can be hard to find, but it commonly occurs in several key industries like fishing and mining.
Using satellite data, researchers and activists are using crowdsourcing and artificial intelligence to identify sites where slavery is taking place.
The catacombs of Paris. Secret graffiti beneath NYC. The hidden cities of Cappadocia. Writer and explorer Will Hunt is your philosophical tour guide to what lies beneath.
Think Again Podcasts
"The surface of the earth is where we're rational . . . Part of us dreads the chaos, and part of us is always attracted to it."
"There were these things hanging from the ceiling…long strands of bacteria called "snotsicles"… But at our feet was a natural stream that had been running through Brooklyn forever."
"It's…about death. Undergoing a death. We're going into the other world and then retreating to the surface… changed in some way."
Big think's weekly newsletter.
Get smarter faster from the comfort of your inbox.
See our newsletter privacy policy
here
Most Popular
Most Recent
Big think's weekly newsletter.
Get smarter faster from the comfort of your inbox.
See our newsletter privacy policy
here
© Copyright 2007-2018 & BIG THINK, BIG THINK EDGE,
SMARTER FASTER trademarks owned by The Big Think, Inc. All rights reserved.