How Does Consuming Glucose Affect Your Memory?
While many people believe sugar makes kids hyperactive, this theory has long been debunked by research. However researchers are only just beginning to understand the complex relationship between glucose and learning.
Simon Oxenham
Simon Oxenham covers the best and the worst from the world of psychology and neuroscience. Formerly writing with the pseudonym "Neurobonkers", Simon has a history of debunking dodgy scientific research and tearing apart questionable science journalism in an irreverent style. Simon has written and blogged for publishers including: The Psychologist, Nature, Scientific American and The Guardian. His work has been praised in the New York Times and The Guardian and described in Pearson's Textbook of Psychology as "excoriating reviews of bad science/studies".
Follow Simon on Twitter
Like Simon on Facebook
Follow Simon on Google+
Subscribe via Email
Subscribe via RSS
Contact Simon directly by Email
24 March, 2015
Earlier this year on this blog, we debunked the widely believed myth that sugar causes hyperactivity in children. But could it be possible that under certain specific circumstances, sugar actually helps with learning? In this blog post we'll attempt to tackle that question.
---
It makes logical sense that sugar could cause hyperactivity due to the fact that glucose is the brain's number one source of fuel. The reason sugar does not cause hyperactivity is that the human body is very good at regulating the amount of glucose in our blood. This fact has been confirmed by numerous double-blind, placebo controlled, randomized controlled trials. There is however a growing body of evidence to suggest the existence of a "glucose memory facilitation effect" in which consuming glucose may aid the formation of new memories.
A review of the literature published in 2011 concluded that there is robust evidence that glucose has an important effect on cognitive performance. In a recent article for The Psychologist, the co-author of the literature review, Michael Smith, looked at what this means in practical terms. Smith, inspired by the fact that among adolescents, only 40 percent of boys and 30 percent of girls eat breakfast decided to research the effects of glucose on learning in quite some depth. We've known for some time that in older people or individuals with impaired memories, consuming glucose can bring cognitive benefits — but the effects of glucose on young people have remained a controversial issue. The researchers found that compared to adolescents given a placebo, those given a glucose drink had improved memories for word lists after a period of 20 to 40 minutes, but the finding was only present in those adolescents whose bodies were efficient at processing the glucose. A later study by the same authors found that anxious adolescents' memories improved after consuming glucose, compared to a placebo.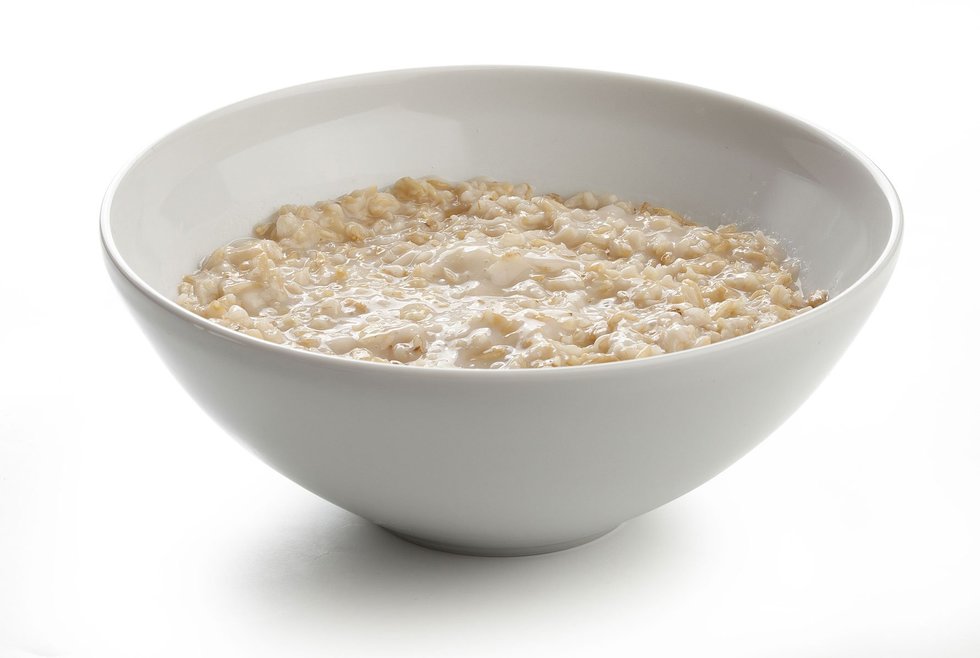 Next the researchers looked at the glycaemia index (G.I.) of foods given to young people at breakfast. Previous research suggested that low G.I. foods (such as porridge) are linked to improved cognitive performance, but in these studies, the memory component required fairly low cognitive demand. When the researchers compared the effects of low G.I. foods (bran with milk) and high G.I. foods (cornflakes with milk) while testing the participants with harder memory problems, the young people performed better after the high G.I. meal.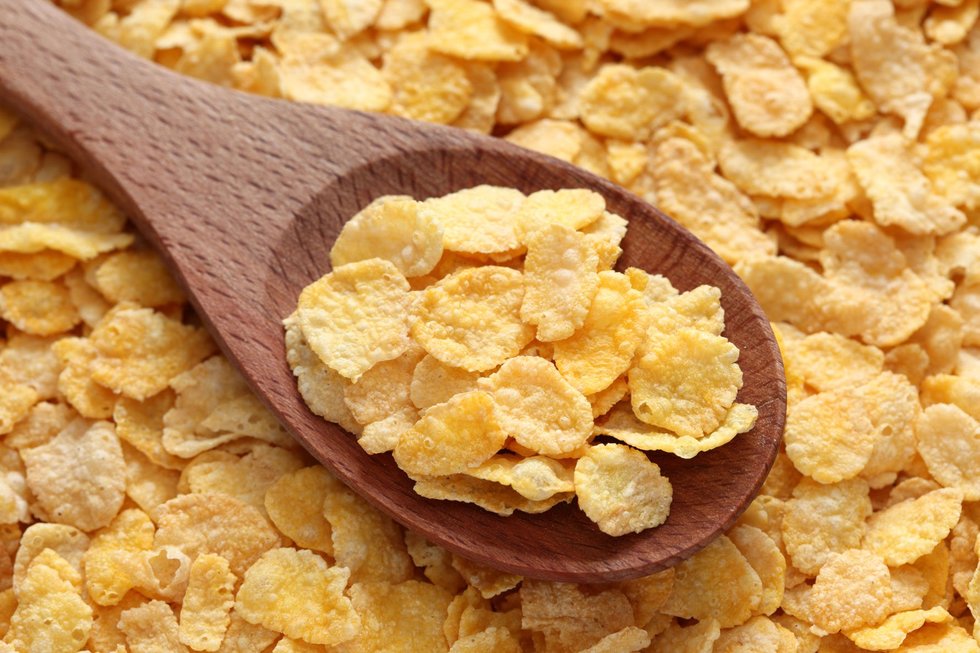 These findings present a problem for anyone trying to send a straightforward public health message. While high G.I. foods contain high levels of sugar, which we all know is not good for anyone's health, high levels of glucose are clearly not a bad thing under all circumstances. It does seem that while low G.I. foods are key to the sustained attention necessary to get kids through the school day, when faced with a demanding task or high levels of anxiety, a well-timed dose of glucose can actually provide a boost to memory and cognitive performance for a short window of time.
Follow Neurobonkers on Twitter, Facebook, Google+, RSS, or join the mailing list. Image Credit: Shutterstock.
References
Smith M.A., J. Anke M. van Eekelen & Jonathan K. Foster (2011). Glucose enhancement of human memory: A comprehensive research review of the glucose memory facilitation effect, Neuroscience , 35 (3) 770-783. DOI: http://dx.doi.org/10.1016/j.neubiorev.2010.09.008
Smith M.A. & Jonathan K. Foster (2008). Glucoregulatory and order effects on verbal episodic memory in healthy adolescents after oral glucose administration, Biological Psychology, 79 (2) 209-215. DOI: http://dx.doi.org/10.1016/j.biopsycho.2008.05.001
Smith M.A., H. L. Hii, J. K. Foster & J. van Eekelen (2009). Glucose enhancement of memory is modulated by trait anxiety in healthy adolescent males, Journal of Psychopharmacology, 25 (1) 60-70. DOI: http://dx.doi.org/10.1177/0269881109348164
Smith M.A. & Jonathan K. Foster (2008). The impact of a high versus a low glycaemic index breakfast cereal meal on verbal episodic memory in healthy adolescents, Nutritional Neuroscience, 11 (5) 219-227. DOI:http://dx.doi.org/10.1179/147683008x344110
Timlin M.T., M. A. Pereira, M. Story & D. Neumark-Sztainer (2008). Breakfast Eating and Weight Change in a 5-Year Prospective Analysis of Adolescents: Project EAT (Eating Among Teens), PEDIATRICS, 121 (3) e638-e645. DOI:http://dx.doi.org/10.1542/peds.2007-1035
The ability to speak clearly, succinctly, and powerfully is easier than you think
Former U.S. President Barack Obama speaks during a Democratic Congressional Campaign Committee rally at the Anaheim Convention Center on September 8, 2018 in Anaheim, California. (Photo by Barbara Davidson/Getty Images)
Personal Growth
The ability to communicate effectively can make or break a person's assessment of your intelligence, competence, and authenticity.
Antimicrobial resistance is growing worldwide, rendering many "work horse" medicines ineffective. Without intervention, drug-resistant pathogens could lead to millions of deaths by 2050. Thankfully, companies like Pfizer are taking action.
Image courtesy of Pfizer.
Sponsored
Antimicrobial-resistant pathogens are one of the largest threats to global health today.
As we get older, our immune systems age, increasing our risk of life threatening infections. Without reliable antibiotics, life expectancy could decline for the first time in modern history.
If antibiotics become ineffective, common infections could result in hospitalization or even death. Life-saving interventions like cancer treatments and organ transplantation would become more difficult, more often resulting in death. Routine procedures would become hard to perform.
Without intervention, resistant pathogens could result in 10 million annual deaths by 2050.
By taking a multi-faceted approach—inclusive of adherence to good stewardship, surveillance and responsible manufacturing practices, as well as an emphasis on prevention and treatment—companies like Pfizer are fighting to help curb the spread.
Journalism got a big wake up call in 2016. Can we be optimistic about the future of media?
Big think's weekly newsletter.
Get smarter faster from the comfort of your inbox.
See our newsletter privacy policy
here
Most Popular
Most Recent
Big think's weekly newsletter.
Get smarter faster from the comfort of your inbox.
See our newsletter privacy policy
here
© Copyright 2007-2018 & BIG THINK, BIG THINK EDGE,
SMARTER FASTER trademarks owned by The Big Think, Inc. All rights reserved.