How Does Consuming Glucose Affect Your Memory?
While many people believe sugar makes kids hyperactive, this theory has long been debunked by research. However researchers are only just beginning to understand the complex relationship between glucose and learning.
Simon Oxenham
Simon Oxenham covers the best and the worst from the world of psychology and neuroscience. Formerly writing with the pseudonym "Neurobonkers", Simon has a history of debunking dodgy scientific research and tearing apart questionable science journalism in an irreverent style. Simon has written and blogged for publishers including: The Psychologist, Nature, Scientific American and The Guardian. His work has been praised in the New York Times and The Guardian and described in Pearson's Textbook of Psychology as "excoriating reviews of bad science/studies".
Follow Simon on Twitter
Like Simon on Facebook
Follow Simon on Google+
Subscribe via Email
Subscribe via RSS
Contact Simon directly by Email
24 March, 2015
Earlier this year on this blog, we debunked the widely believed myth that sugar causes hyperactivity in children. But could it be possible that under certain specific circumstances, sugar actually helps with learning? In this blog post we'll attempt to tackle that question.
---
It makes logical sense that sugar could cause hyperactivity due to the fact that glucose is the brain's number one source of fuel. The reason sugar does not cause hyperactivity is that the human body is very good at regulating the amount of glucose in our blood. This fact has been confirmed by numerous double-blind, placebo controlled, randomized controlled trials. There is however a growing body of evidence to suggest the existence of a "glucose memory facilitation effect" in which consuming glucose may aid the formation of new memories.
A review of the literature published in 2011 concluded that there is robust evidence that glucose has an important effect on cognitive performance. In a recent article for The Psychologist, the co-author of the literature review, Michael Smith, looked at what this means in practical terms. Smith, inspired by the fact that among adolescents, only 40 percent of boys and 30 percent of girls eat breakfast decided to research the effects of glucose on learning in quite some depth. We've known for some time that in older people or individuals with impaired memories, consuming glucose can bring cognitive benefits — but the effects of glucose on young people have remained a controversial issue. The researchers found that compared to adolescents given a placebo, those given a glucose drink had improved memories for word lists after a period of 20 to 40 minutes, but the finding was only present in those adolescents whose bodies were efficient at processing the glucose. A later study by the same authors found that anxious adolescents' memories improved after consuming glucose, compared to a placebo.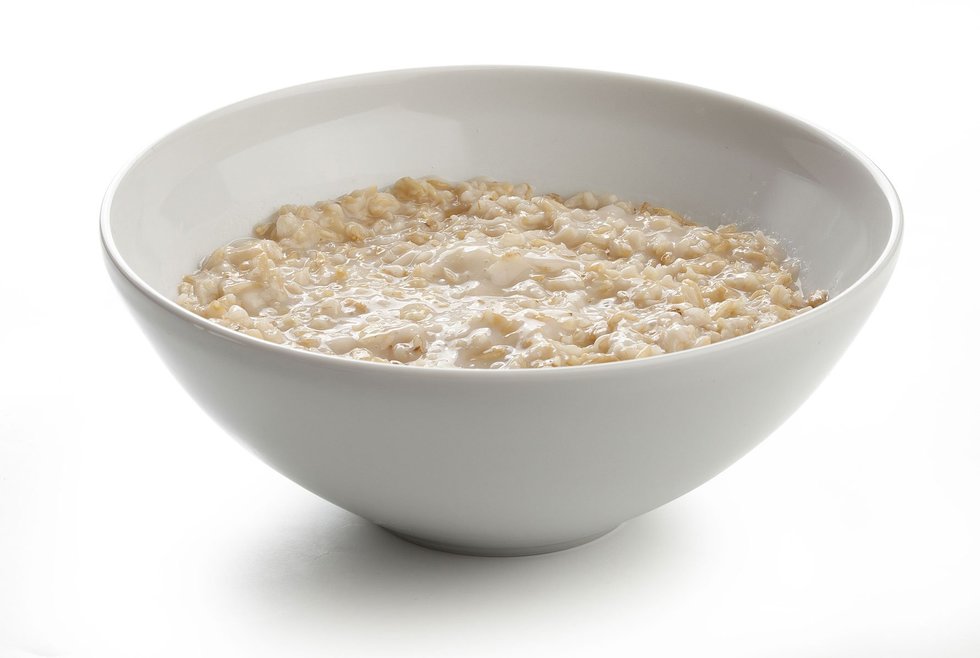 Next the researchers looked at the glycaemia index (G.I.) of foods given to young people at breakfast. Previous research suggested that low G.I. foods (such as porridge) are linked to improved cognitive performance, but in these studies, the memory component required fairly low cognitive demand. When the researchers compared the effects of low G.I. foods (bran with milk) and high G.I. foods (cornflakes with milk) while testing the participants with harder memory problems, the young people performed better after the high G.I. meal.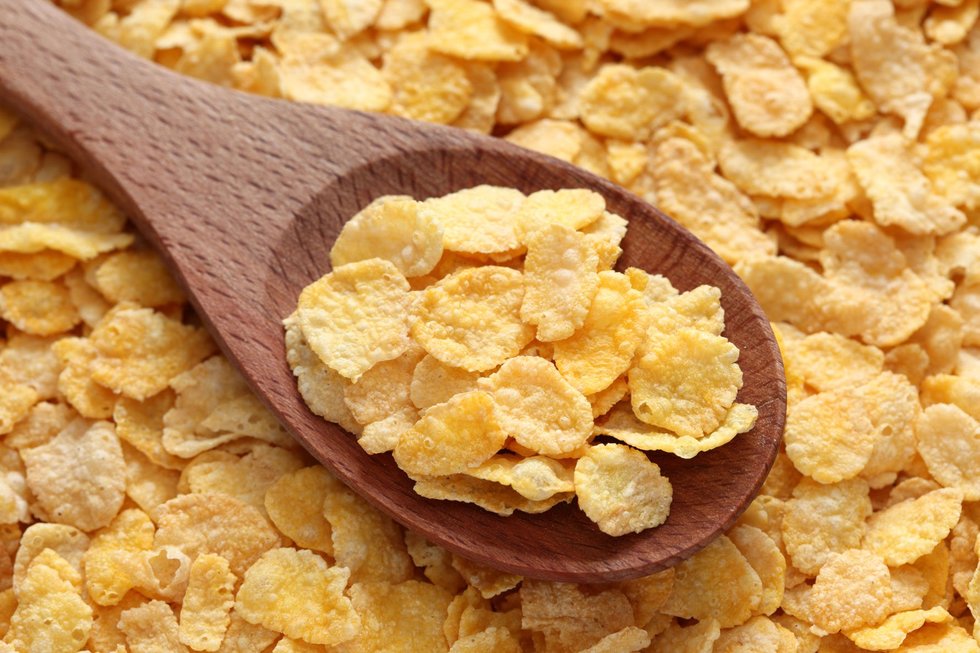 These findings present a problem for anyone trying to send a straightforward public health message. While high G.I. foods contain high levels of sugar, which we all know is not good for anyone's health, high levels of glucose are clearly not a bad thing under all circumstances. It does seem that while low G.I. foods are key to the sustained attention necessary to get kids through the school day, when faced with a demanding task or high levels of anxiety, a well-timed dose of glucose can actually provide a boost to memory and cognitive performance for a short window of time.
Follow Neurobonkers on Twitter, Facebook, Google+, RSS, or join the mailing list. Image Credit: Shutterstock.
References
Smith M.A., J. Anke M. van Eekelen & Jonathan K. Foster (2011). Glucose enhancement of human memory: A comprehensive research review of the glucose memory facilitation effect, Neuroscience , 35 (3) 770-783. DOI: http://dx.doi.org/10.1016/j.neubiorev.2010.09.008
Smith M.A. & Jonathan K. Foster (2008). Glucoregulatory and order effects on verbal episodic memory in healthy adolescents after oral glucose administration, Biological Psychology, 79 (2) 209-215. DOI: http://dx.doi.org/10.1016/j.biopsycho.2008.05.001
Smith M.A., H. L. Hii, J. K. Foster & J. van Eekelen (2009). Glucose enhancement of memory is modulated by trait anxiety in healthy adolescent males, Journal of Psychopharmacology, 25 (1) 60-70. DOI: http://dx.doi.org/10.1177/0269881109348164
Smith M.A. & Jonathan K. Foster (2008). The impact of a high versus a low glycaemic index breakfast cereal meal on verbal episodic memory in healthy adolescents, Nutritional Neuroscience, 11 (5) 219-227. DOI:http://dx.doi.org/10.1179/147683008x344110
Timlin M.T., M. A. Pereira, M. Story & D. Neumark-Sztainer (2008). Breakfast Eating and Weight Change in a 5-Year Prospective Analysis of Adolescents: Project EAT (Eating Among Teens), PEDIATRICS, 121 (3) e638-e645. DOI:http://dx.doi.org/10.1542/peds.2007-1035
Related Articles
If you want to know what makes a Canadian lynx a Canadian lynx a team of DNA sequencers has figured that out.
Surprising Science
A team at UMass Amherst recently sequenced the genome of the Canadian lynx.
It's part of a project intending to sequence the genome of every vertebrate in the world.
Conservationists interested in the Canadian lynx have a new tool to work with.
Artwork: Guillaume le Clerc / Wikimedia Commons
13th-century fantastical depiction of an elephant.
It is easy to see how one can look at 66,000 genomic sequences stored away as being the analogous equivalent of the Svalbard Global Seed Vault. It is a potential tool for future conservationists.
But what are the practicalities of sequencing the genome of a lynx beyond engaging with broad bioethical questions? As the animal's habitat shrinks and Earth warms, the Canadian lynx is demonstrating less genetic diversity. Cross-breeding with bobcats in some portions of the lynx's habitat also represents a challenge to the lynx's genetic makeup. The two themselves are also linked: warming climates could drive Canadian lynxes to cross-breed with bobcats.
John Organ, chief of the U.S. Geological Survey's Cooperative Fish and Wildlife units, said to MassLive that the results of the sequencing "can help us look at land conservation strategies to help maintain lynx on the landscape."
What does DNA have to do with land conservation strategies? Consider the fact that the food found in a landscape, the toxins found in a landscape, or the exposure to drugs can have an impact on genetic activity. That potential change can be transmitted down the generative line. If you know exactly how a lynx's DNA is impacted by something, then the environment they occupy can be fine-tuned to meet the needs of the lynx and any other creature that happens to inhabit that particular portion of the earth.
Given that the Trump administration is considering withdrawing protection for the Canadian lynx, a move that caught scientists by surprise, it is worth having as much information on hand as possible for those who have an interest in preserving the health of this creature—all the way down to the building blocks of a lynx's life.
The exploding popularity of the keto diet puts a less used veggie into the spotlight.
Purple cauliflower. (Photo: Shutterstock)
Surprising Science
The cauliflower is a vegetable of choice if you're on the keto diet.
The plant is low in carbs and can replace potatoes, rice and pasta.
It can be eaten both raw and cooked for different benefits.
Great again? Why America stopped looking forward to the future
Politics & Current Affairs
Income inequality is dividing Americans.
Wages haven't risen in 30 years, while prices for housing, schools, and basic goods has.
Canny (and uncanny) politicians have learned how to milk the politics of fear by comparing the present to the past.
Big think's weekly newsletter.
Get smarter faster from the comfort of your inbox.
See our newsletter privacy policy
here
Most Popular
Most Recent
Big think's weekly newsletter.
Get smarter faster from the comfort of your inbox.
See our newsletter privacy policy
here
© Copyright 2007-2018 & BIG THINK, BIG THINK EDGE,
SMARTER FASTER trademarks owned by The Big Think, Inc. All rights reserved.