Big ideas.
Once a week.
Subscribe to our weekly newsletter.
The Lesson You Never Got Taught in School: How to Learn!
Psychological Science in the Public Interest evaluated ten techniques for improving learning, ranging from mnemonics to highlighting and came to some surprising conclusions.
15 February, 2013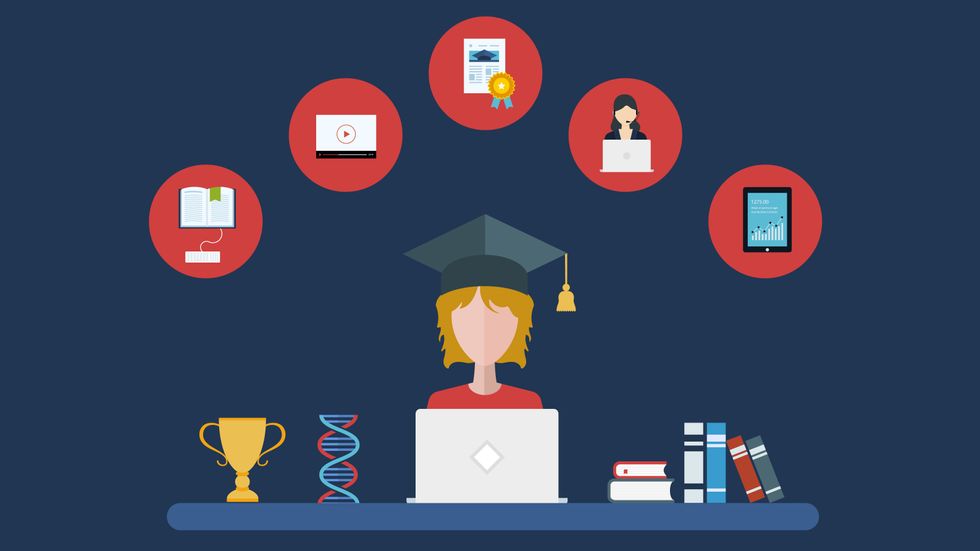 A paper published in Psychological Science in the Public Interest evaluated ten techniques for improving learning, ranging from mnemonics to highlighting and came to some surprising conclusions. 
---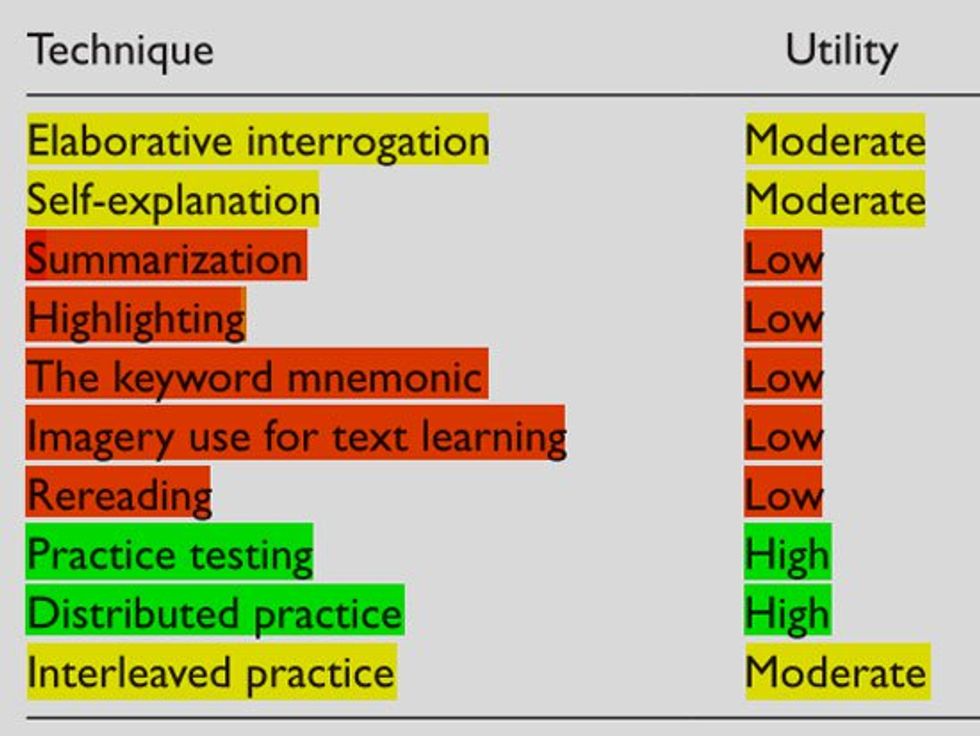 The report is quite a heavy document so I've summarised the techniques below based on the conclusions of the report regarding effectiveness of each technique. Be aware that everyone thinks they have their own style of learning (they don't, according to the latest research), and the evidence suggests that just because a technique works or does not work for other people does not necessarily mean it will or won't work well for you. If you want to know how to revise or learn most effectively you will still want to experiment on yourself a little with each technique before writing any of them off.
Elaborative Interrogation (Rating = moderate)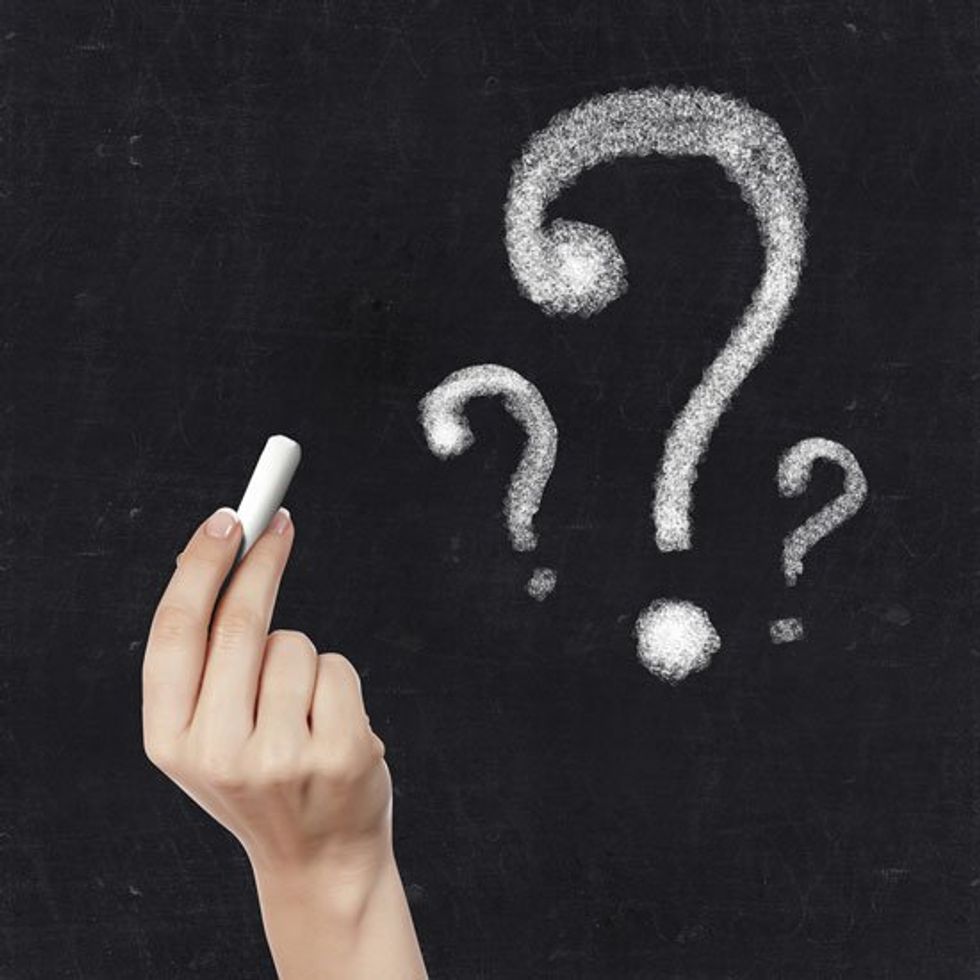 A method involving creating explanations for why stated facts are true. The method involves concentrating on why questions rather than what questions and creating questions for yourself as you are working through a task. To do this yourself, after reading a few paragraphs of text ask yourself to explain "why does x = y?" and use your answers to form your notes. This is a good method because it is simple, so anyone can apply it easily. It does however require enough prior knowledge to enable you to generate good questions for yourself, so this method may be best for learners with experience in a subject. The technique is particularly efficient with regard to time, one study found that elaborative learning took 32 mins as opposed to 28 mins simply reading.
An example of elaborative interrogation for the above paragraph could be:
Elaborative learning is useful for proficient learners because it allows them to apply their prior knowledge effectively to process new information. It is rated as effective because it is time efficient and relatively easy to perform.
"The current evidence base for elaborative learning is positive but lacking"
Self Explanation (Rating = moderate)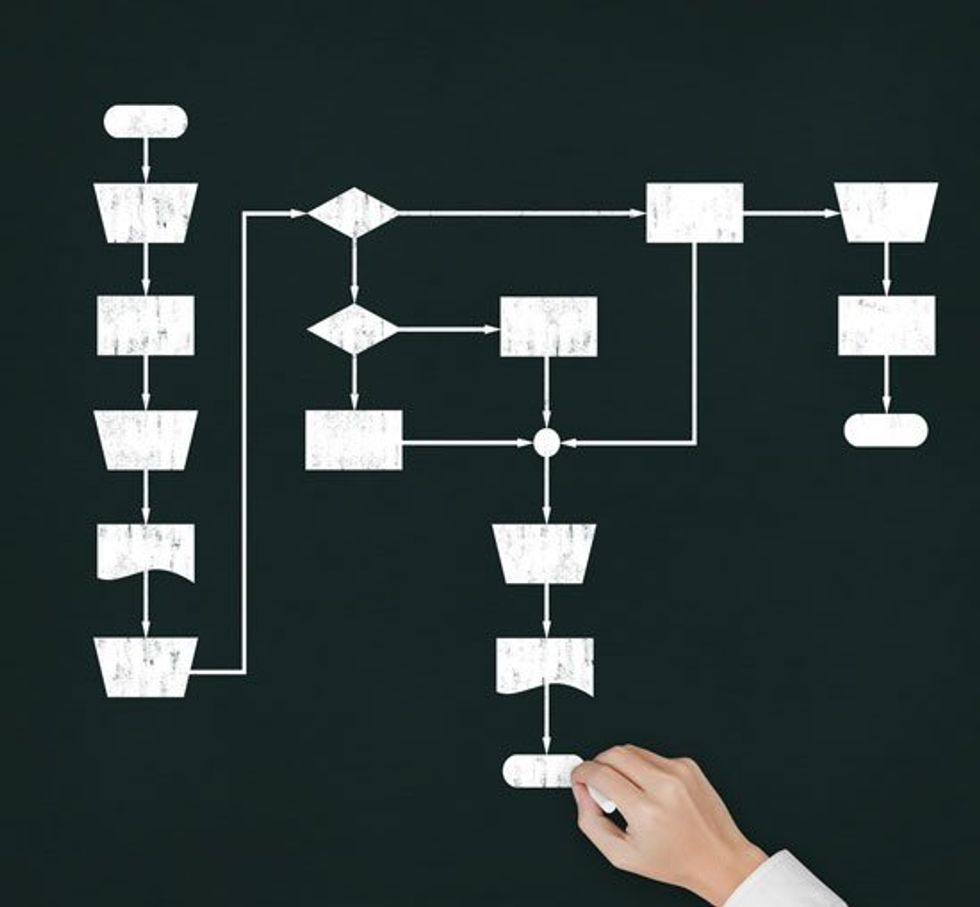 A technique that is useful for abstract learning. The technique involves explaining and recording how one solves or understands problems as they work and giving reasons for choices that are made. This was found to be more effective if done while learning as opposed to after learning. Self explanation has been found to be effective with learners ranging from children in kindergarten to older students working on algebraic formulas and geometric theorems.  Like elaborative explanation, self explanation benefits from its simplicity. Unlike elaborative learning, self explanation was found to double the amount of time spent on a task in comparison to a reading control group.
"The core component of self-explanation involves having students explain some aspect of their processing during learning"
Summarisation (Rating = low)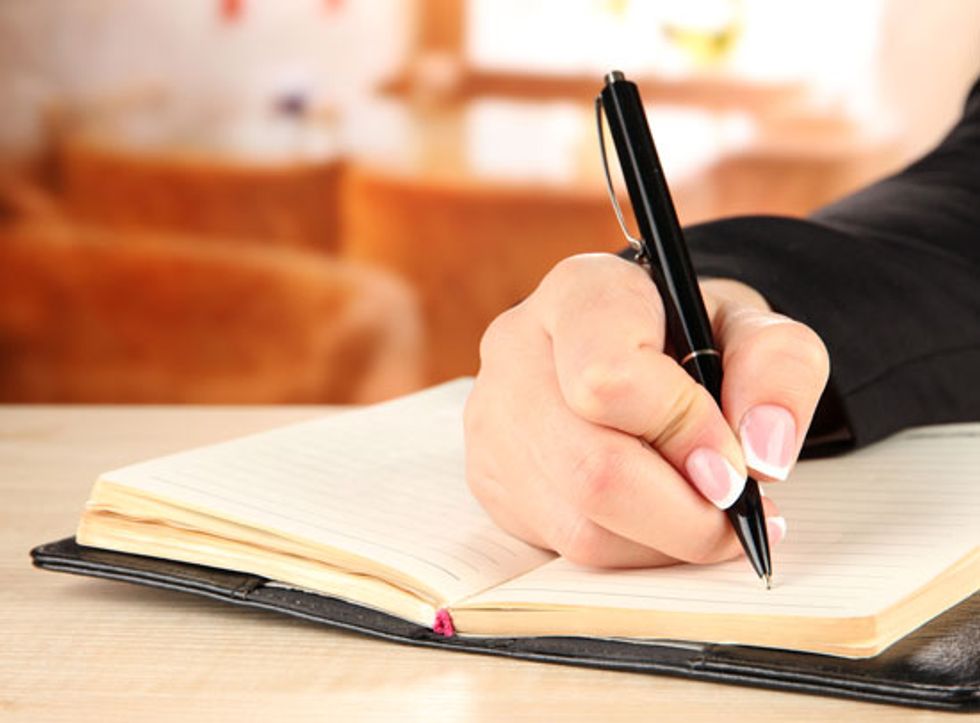 An old staple, tested by having participants summarise every page of text in to a few short lines. Summarising and note taking were found to be beneficial for preparing for written exams but less useful for types of tests that do not require students to generate information – such as multiple choice tests. Summarising was rated as being likely less beneficial than other methods available but more useful than the most common methods students use – highlighting, underlining and rereading.
"It can be an effective learning strategy for learners who are already skilled at summarizing"
As you might have guessed, I personally find summarising to be very effective – my love of taking notes is probably what drove me to blogging in the first place. I love the function of being able to "ctrl-f" or search my notes folder for the fact that's on the tip of my tounge. Since starting blogging I love that I can throw a phrase I'm after in to Google along with 'neurobonkers' and instantly have the relevant fact in front of my eyes. On a vaguely related note – some have suggested that the ability to Google spontaneously is destroying your memory – but based on the evidence I can't say this is a view I agree with.
Highlighting and underlining (Rating = low)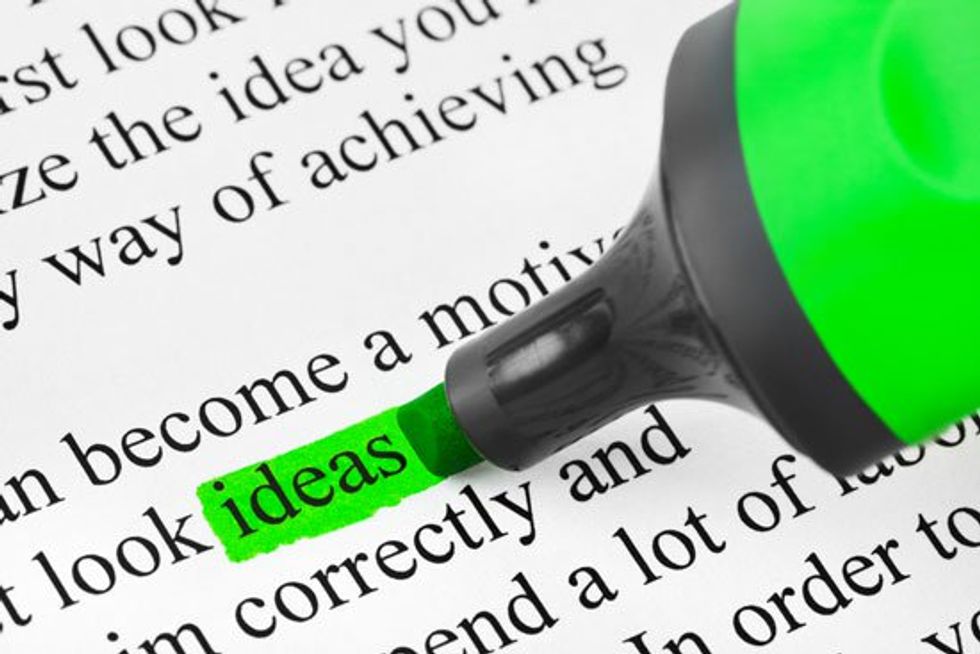 The runaway favourite technique of students was found to perform spectacularly poorly when done on its own under controlled conditions. It seems pretty intuitive that highlighting alone is ineffective for the same reasons it is so popular – it requires no training, it takes practically no additional time and crucially, it involves very little thought above the effort taken to simply read a piece of text.
It's worth remembering that this study only assessed research examining highlighting/underlining as a stand-alone technique. I'd be interested to discover how effective highlighting is when paired with other techniques.
The keyword mnemonic (Rating = low)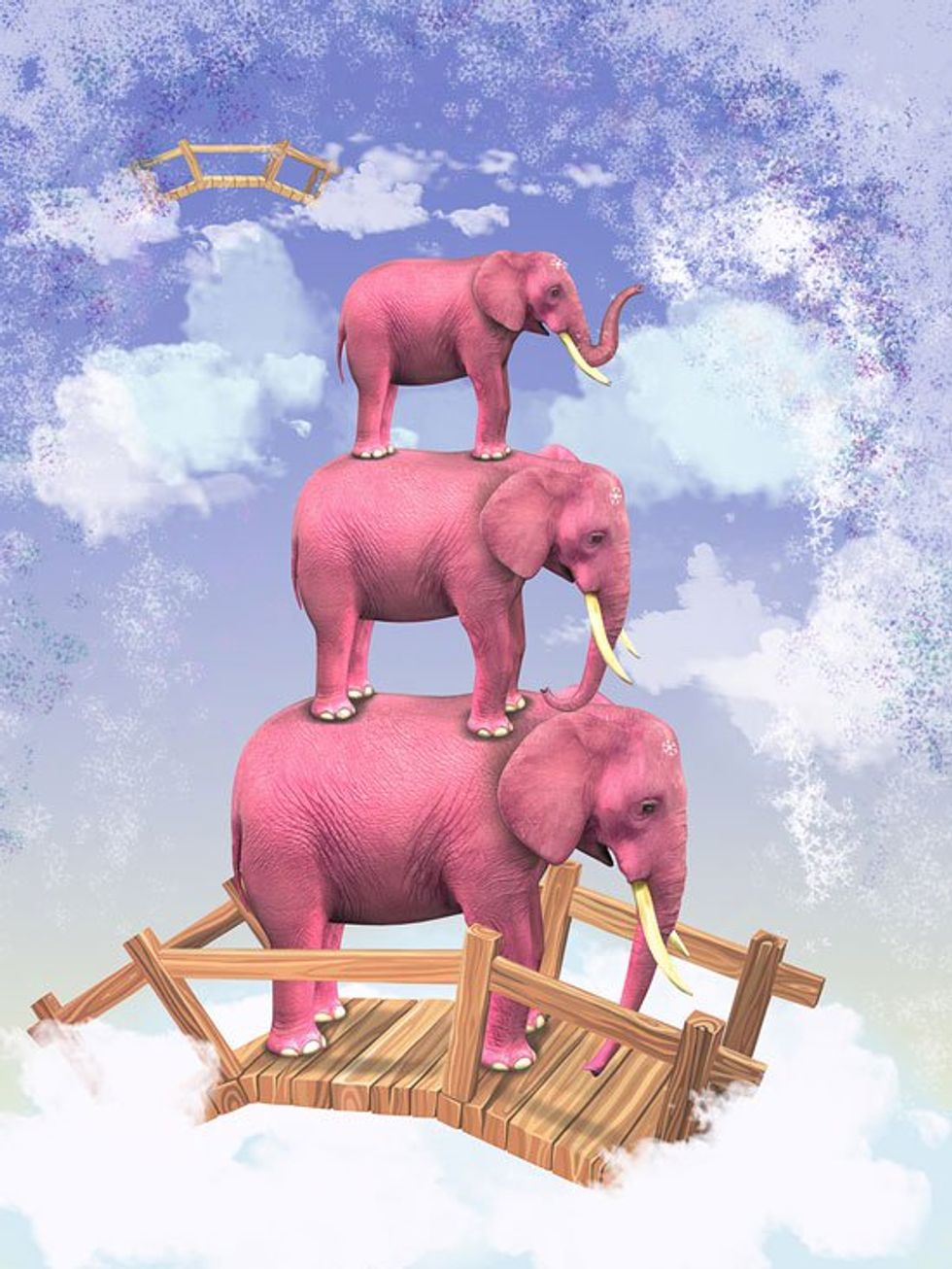 A technique for memorising information involving linking words to meanings through associations based on how a word sounds and creating imagery for specific words. Much research has found that mnemonics are useful for memorising information in the short term in a range of situations including learning foreign language, learning people's names and occupations, learning scientific terms etc. However, it seems the keyword mnemonic is only effective in instances where keywords are important and the material includes keywords which are inherently easy to memorise. The review cites one study for example that required students to use mnemonics to memorise English definitions that were not well suited to keyword generation – the study found that the control group outperformed the group using mnemonics. More worrying – it seems that though the keyword mnemonic has been found effective for aiding short term recall, it has been demonstrated to actually have a negative effect when compared to rote learning in the long term. So, the mnemonic might be useful for remembering definitions the week before an exam but it doesn't seem to be much use when used in any scale as a long term memory aid.
Imagery for Text Learning (Rating = low)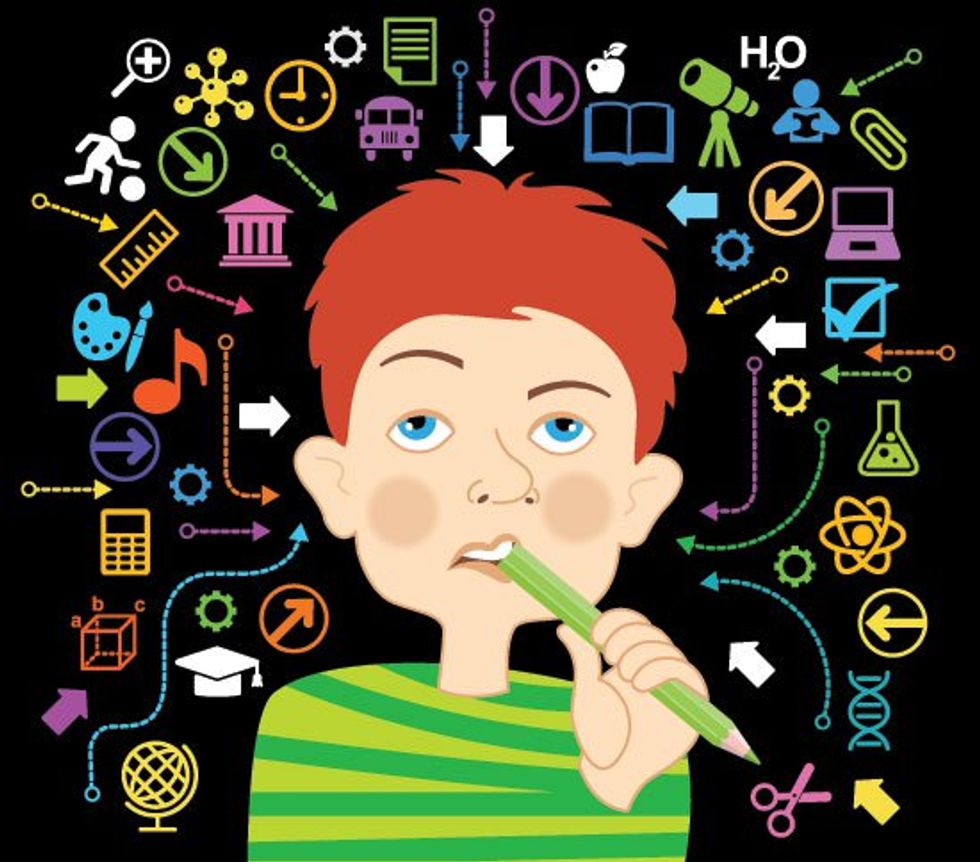 Experiments asking students to simply imagine clear visual images as they are reading texts have found advantages when memorising sentences, but these advantages seem much less pronounced when longer pieces of text are involved. Interestingly, visualisation was found to be more effective when students listened to a text than when they read text themselves, implying the act of reading may make it harder to focus on visualising. A major problem with imagery research is that most researchers instructed one group to visualise but did not follow up to see if they actually did. One experiment that checked afterwards found that some participants instructed to imagine did not, while some participants in the control group reported using visualisation on their own accord. It is therefore likely that imagery could be a more useful technique than this evaluation currently demonstrates – it is certainly an easy technique to use, so there is little harm in trying. Perhaps more interestingly, imagery research has found that drawing does not seem to improve comprehension and may indeed actually reverse the benefits of imagery. Finally, though imagery is reported to be more versatile than the keyword mnemonic, it has also been found useful only for certain situations. For example, imagery was not been found to be effective to help students answer questions that required inferences to be made from the text, nor was it been found useful for answering questions about a passage on the human heart.
Rereading (Rating = low)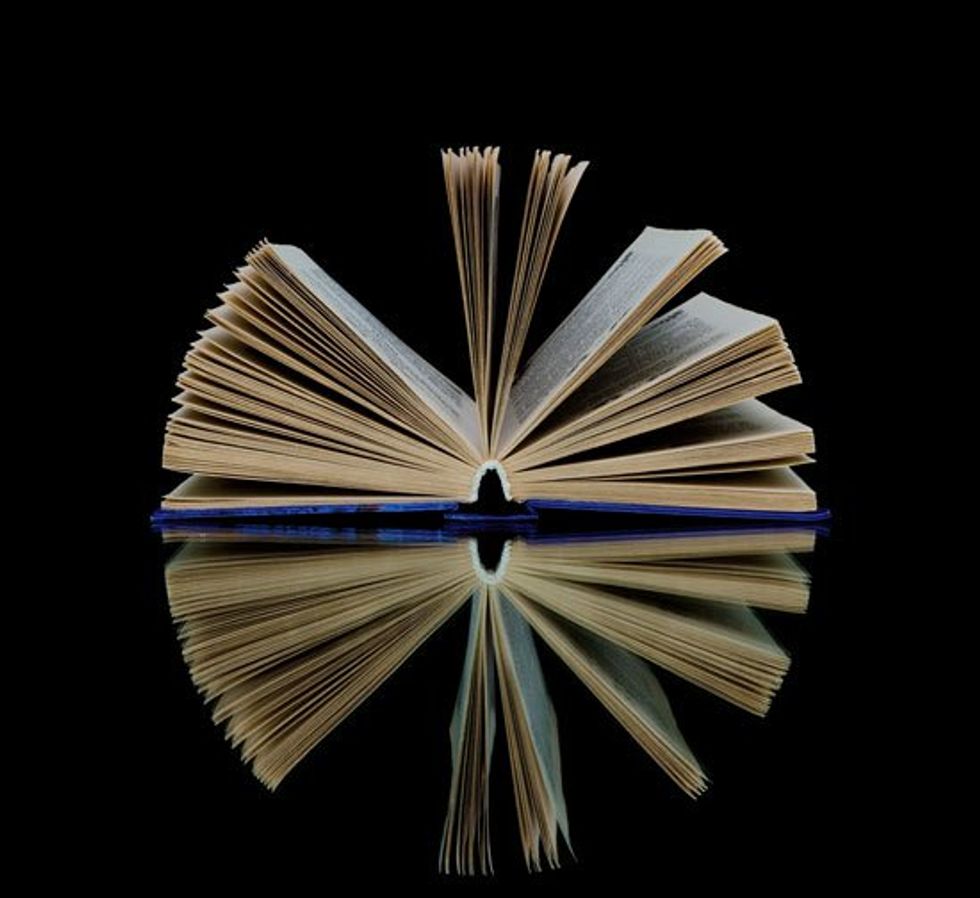 Overall, rereading is found to be much less effective than other techniques – however the research has drawn some interesting conclusions. Massed rereading – rereading immediately after reading - has been found more effective than outlining and summarising for the same amount of time. It does seem however, that rereading spaced over a longer amount of time has a much stronger effect than massed rereading.
Practice Testing (Rating = High)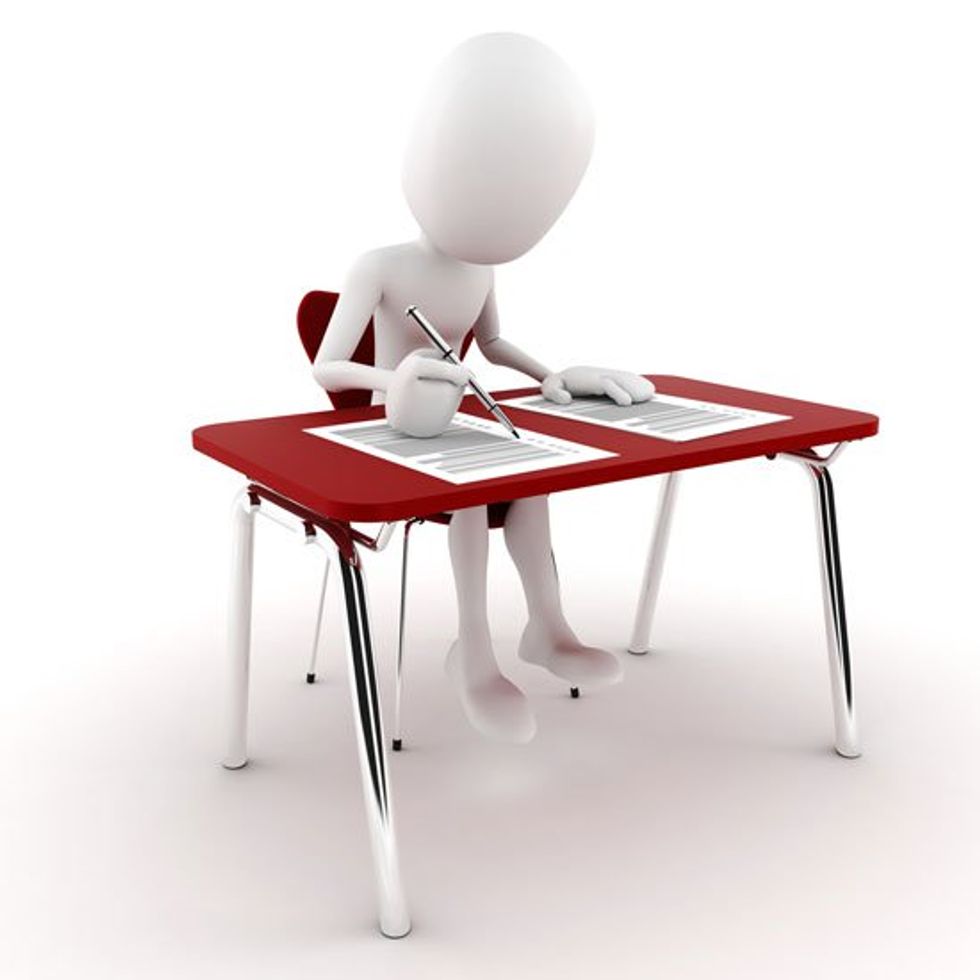 This is where things get interesting; testing is often seen as a necessary evil of education. Traditionally, testing consists of rare but massively important 'high stakes' assessments. There is however, an extensive literature demonstrating the benefits of testing for learning – but importantly, it does not seem necessary that testing is in the format of 'high stakes' assessments. All testing including 'low stakes' practice testing seems to result in benefits. Unlike many of the other techniques mentioned, the benefits of practice testing are not modest – studies have found that a practice test can double free recall!
Research has found that though multiple choice testing is indeed effective, practice tests that require more detailed answers to be generated are more effective. Importantly, practice testing is effective when you create the questions yourself.
So how can you apply this research? Students can create flash cards (or even use free software to do this). Alternatively students can use a system such as the Cornell note-taking system (Example PDF) which involves noting questions in a column next to their notes as they learn. This finding looks like wonderful news for MOOCS which typically use intensive practice testing as a primary method of teaching. The finding is also great news for students – as practice testing actually takes up much less time than other methods such as rereading, which practice testing far outperforms!
Try it yourself: Can you name and explain two methods of self-testing?
Distributed Practice (Rating = High)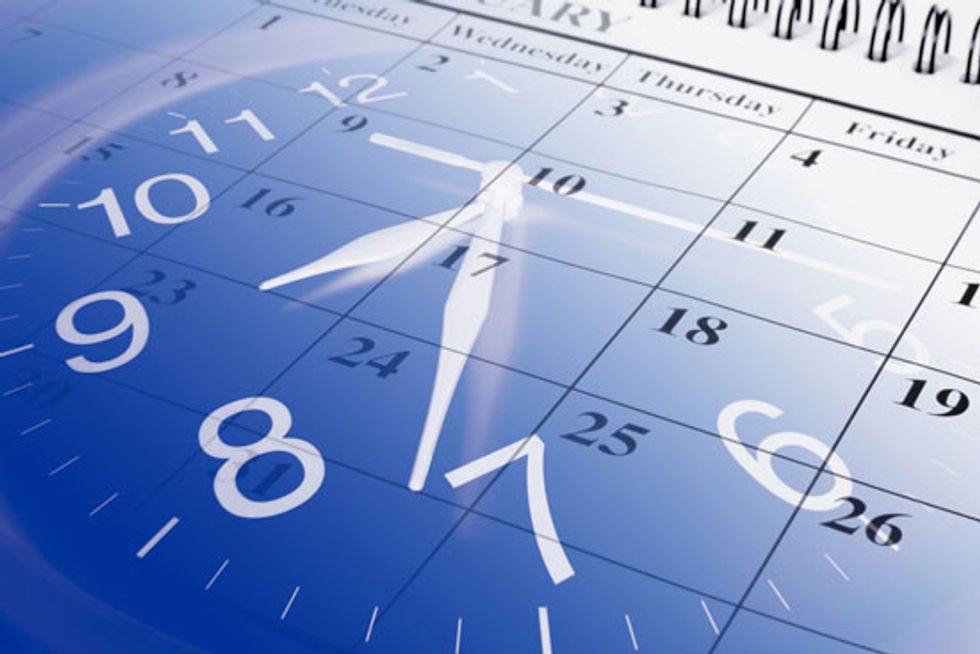 Have you ever wondered whether it is best to do your studying in large chunks or divide your studying over a period of time? Research has found that the optimal level of distribution of sessions for learning is 10-20% of the length of time that something needs to be remembered. So if you want to remember something for a year you should study at least every month, if you want to remember something for five years you should space your learning every six to twelve months. If you want to remember something for a week you should space your learning 12-24 hours apart. It does seem however that the distributed-practice effect may work best when processing information deeply – so for best results you might want to try a distributed practice and self-testing combo.
There is however a major catch - do you ever find that the amount of studying you do massively increases before an exam? Most students fall in to the "procrastination scallop" – we are all guilty at one point of cramming all the knowledge in right before an exam, but the evidence is pretty conclusive that this is the worst way to study, certainly when it comes to remembering for the long term. What is unclear is whether cramming is so popular because students don't understand the benefits of distributed practice or whether testing practices are to blame - probably a combination of both. One thing is for sure, if you take it upon yourself to space your learning over time you are pretty much guaranteed to see improvements.
Interleaved Practice (Rating = Moderate)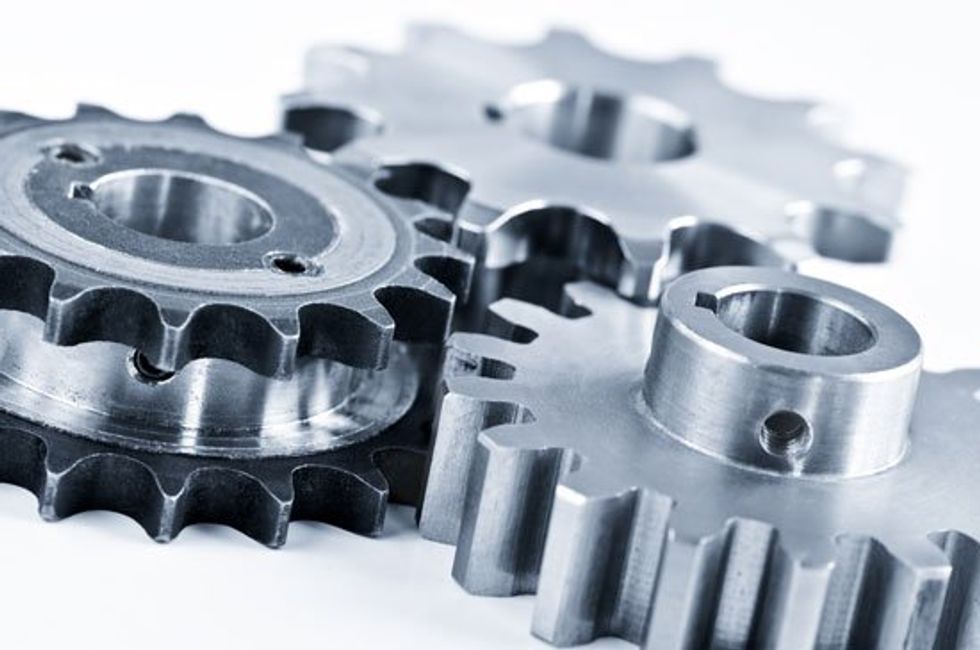 Have you ever wondered whether you are best off studying topics in blocks or "interleaving" topics – studying problems of different types in a slightly more haphazard fashion? Unlike the other methods discussed above, there is far less evidence to go on. The research that has so far been conducted seems to suggest that interleaving is useful for motor learning (learning involving physical movement) and cognitive tasks (such as maths problems) – where benefits of up to 43% have been reported. It also seems that like distributed practice; interleaved practice seems to benefit longer term retention:
"Accuracy during practice was greater during block trials but accuracy a day later was far higher for students who had received inter-leaved problems."
So why do we use the wrong techniques and which should we use?
The review looked at a range of educational psychology textbooks and found that despite the wealth of research evidence, none of the textbooks that were reviewed covered all of the methods described above – and in those that covered one or more, the coverage was minimal. So if you happen to be an educational psychologist looking to write a textbook, you're not in a bad position. We are all expected to be able to learn but currently we don't ever really get taught how to learn. So next time you have something to learn why not take a second to create a schedule to distribute your practice, while you're reading – instead (or as well as) taking extensive notes why not write yourself some practice questions with a special focus on why questions; and when you are learning a new skill why not write a detailed explanation of how you answer the questions. This doesn't mean you should rush out and bin all the highlighters, but maybe try to gradually incorporate a new technique every time you study and see which techniques work best for you!
Follow Simon Oxenham on Twitter, Facebook, Google+, RSS, or join the mailing list to get each week's post straight to your inbox. 
Reference:
Dunlosky, J., Rawson, K., Marsh, E., Nathan, M., & Willingham, D. (2013). Improving Students' Learning With Effective Learning Techniques: Promising Directions From Cognitive and Educational Psychology Psychological Science in the Public Interest, 14 (1), 4-58 DOI: 10.1177/1529100612453266 [PDF]
Image Credit: Slavoljub Pantelic, Sergey Nivens, Dusit, Africa Studio, Tatiana Popova, ladybirdanna, Vladgrin, Evgenyi, Digital Genetics, HomeStudio, Elena Elisseeva /Shutterstock.com 
Certain water beetles can escape from frogs after being consumed.
Surprising Science
A Japanese scientist shows that some beetles can wiggle out of frog's butts after being eaten whole.
The research suggests the beetle can get out in as little as 7 minutes.
Most of the beetles swallowed in the experiment survived with no complications after being excreted.
In what is perhaps one of the weirdest experiments ever that comes from the category of "why did anyone need to know this?" scientists have proven that the Regimbartia attenuata beetle can climb out of a frog's butt after being eaten.
The research was carried out by Kobe University ecologist Shinji Sugiura. His team found that the majority of beetles swallowed by black-spotted pond frogs (Pelophylax nigromaculatus) used in their experiment managed to escape about 6 hours after and were perfectly fine.
"Here, I report active escape of the aquatic beetle R. attenuata from the vents of five frog species via the digestive tract," writes Sugiura in a new paper, adding "although adult beetles were easily eaten by frogs, 90 percent of swallowed beetles were excreted within six hours after being eaten and, surprisingly, were still alive."
One bug even got out in as little as 7 minutes.

Sugiura also tried putting wax on the legs of some of the beetles, preventing them from moving. These ones were not able to make it out alive, taking from 38 to 150 hours to be digested.
Naturally, as anyone would upon encountering such a story, you're wondering where's the video. Thankfully, the scientists recorded the proceedings:
The Regimbartia attenuata beetle can be found in the tropics, especially as pests in fish hatcheries. It's not the only kind of creature that can survive being swallowed. A recent study showed that snake eels are able to burrow out of the stomachs of fish using their sharp tails, only to become stuck, die, and be mummified in the gut cavity. Scientists are calling the beetle's ability the first documented "active prey escape." Usually, such travelers through the digestive tract have particular adaptations that make it possible for them to withstand extreme pH and lack of oxygen. The researchers think the beetle's trick is in inducing the frog to open a so-called "vent" controlled by the sphincter muscle.
"Individuals were always excreted head first from the frog vent, suggesting that R. attenuata stimulates the hind gut, urging the frog to defecate," explains Sugiura.
For more information, check out the study published in Current Biology.
New research from the University of Granada found that stress could help determine sex.
Photo: Romolo Tavani / Adobe Stock
Surprising Science
A new study found that women with elevated stress before, during, and after conception are twice as likely to deliver a girl.
One factor could be that sperm carrying an X chromosome are better equipped to reach the egg under adverse conditions.
Another factor could be miscarriage of male fetuses during times of stress.
Stress in the modern world is generally viewed as a hindrance to a healthy life.
Indeed, excess stress is associated with numerous problems, including cardiovascular disease, high blood pressure, insomnia, depression, obesity, and other conditions. While the physiological mechanisms associated with stress can be beneficial, as Kelly McGonigal points out in The Upside of Stress, the modern wellness industry is built on the foundation of stress relief.
The effects of stress on pregnant mothers is another longstanding area of research. For example, what potential negative effects do elevated levels of cortisol, epinephrine, and norepinephrine have on fetal development?
A new study, published in the Journal of Developmental Origins of Health and Disease, investigated a very specific aspect of stress on fetuses: does it affect sex? Their findings reveal that women with elevated stress are twice as likely to give birth to a girl.
For this research, the University of Granada scientists recorded the stress levels of 108 women before, during, and after conception. By testing cortisol concentration in their hair and subjecting the women to a variety of psychological tests, the researchers discovered that stress indeed influences sex. Specifically, stress made women twice as likely to deliver a baby girl.
The team points out that their research is consistent with other research that used saliva to show that stress resulted in a decreased likelihood of delivering a boy.
Maria Isabel Peralta RamírezPhoto courtesy of University of Granada
Lead author María Isabel Peralta Ramírez, a researcher at the UGR's Department of Personality, Evaluation and Psychological Treatment, says that prior research focused on stress levels leading up to and after birth. She was interested in stress's impact leading up to conception. She says:
"Specifically, our research group has shown in numerous publications how psychological stress in the mother generates a greater number of psychopathological symptoms during pregnancy: postpartum depression, a greater likelihood of assisted delivery, an increase in the time taken for lactation to commence (lactogenesis), or inferior neurodevelopment of the baby six months after birth."
While no conclusive evidence has been rendered, the research team believes that activation of the mother's endogenous stress system during conception sets the concentration of sex hormones that will be carried throughout development. As the team writes, "there is evidence that testosterone functions as a mechanism when determining the baby's sex, since the greater the prenatal stress levels, the higher the levels of female testosterone." Levels of paternal stress were not factored into this research.
Previous studies show that sperm carrying an X chromosome are better equipped to reach the egg under adverse conditions than sperm carrying the Y chromosome. Y fetuses also mature slowly and are more likely to produce complications than X fetuses. Peralta also noted that there might be more aborted male fetuses during times of early maternal stress, which would favor more girls being born under such circumstances.
In the future, Peralta and her team say an investigation into aborted fetuses should be undertaken. Right now, the research was limited to a small sample size that did not factor in a number of elements. Still, the team concludes, "the research presented here is pioneering to the extent that it links prenatal stress to the sex of newborns."
--
Stay in touch with Derek on Twitter and Facebook. His most recent book is "Hero's Dose: The Case For Psychedelics in Ritual and Therapy."
The world's 10 most affected countries are spending up to 59% of their GDP on the effects of violence.
Mario Tama/Getty Images
Politics & Current Affairs
Conflict and violence cost the world more than $14 trillion a year.
That's the equivalent of $5 a day for every person on the planet.
Research shows that peace brings prosperity, lower inflation and more jobs.
Just a 2% reduction in conflict would free up as much money as the global aid budget.
Report urges governments to improve peacefulness, especially amid COVID-19.
What is the price of peace?
Or put another way, how much better off would we all be in a world where armed conflict was avoided?
Around $14.4 trillion in 2019, according to the Institute for Economics and Peace (IEP) which crunched the numbers. That's about $5 a day for every person on the planet.
To give some context, 689 million people - more than 9% of the world's population - live on less than $1.90 a day, according to World Bank figures, underscoring the potential impact peace-building activities could have.
Just over 10% of global GDP is being spent on containing, preventing and dealing with the consequences of violence. As well as the 1.4 million violent deaths each year, conflict holds back economic development, causes instability, widens inequality and erodes human capital.
Putting a price tag on peace and violence helps us see the disproportionately high amounts spent on creating and containing violent acts compared to what is spent on building resilient, productive, and peaceful societies.
—Steve Killelea, founder and executive chairman, Institute for Economics & Peace (IEP)
The cost of violence
In a report titled "The Economic Value of Peace 2021", the IEP says that for every death from violent conflict, 40 times as many people are injured. The world's 10 most affected countries are spending up to 59% of their GDP on the effects of violence.
Grounds for hope
But the picture is not all bleak. The economic impact of violence fell for the second year in a row in 2019, as parts of the world became more peaceful.
The global cost dropped by $64 billion between 2018 and 2019, even though it was still $1.2 trillion higher than in 2012.
In five regions of the world the costs increased in 2019. The biggest jump was in Central America and the Caribbean, where a rising homicide rate pushed the cost up 8.3%.
Syria, with its ongoing civil war, suffered the greatest economic impact with almost 60% of its GDP lost to conflict in 2019. That was followed by Afghanistan (50%) and South Sudan (46%).
The report makes a direct link between peace and prosperity. It says that, since 2000, countries that have become more peaceful have averaged higher GDP growth than those which have become more violent.
"This differential is significant and represents a GDP per capita that is 30% larger when compounded over a 20-year period," the report says adding that peaceful countries also have substantially lower inflation and unemployment.
"Small improvements in peace can have substantial economic benefits," it adds. "For example, a 2% reduction in the global impact of violence is roughly equivalent to all overseas development aid in 2019."
Equally, the total value of foreign direct investment globally only offsets 10% of the economic impact of violence. Authoritarian regimes lost on average 11% of GDP to the costs of violence while in democracies the cost was just 4% of GDP.
And the gap has widened over time, with democracies reducing the cost of violence by almost 16% since 2007 while in authoritarian countries it has risen by 27% over the same period.
The report uses 18 economic indicators to evaluate the cost of violence. The top three are military spending (which was $5.9 trillion globally in 2019), the cost of internal security which makes up over a third of the total at $4.9 trillion and homicide.
Peace brings prosperity
The formula also contains a multiplier effect because as peace increases, money spent containing violence can instead be used on more productive activities which drive growth and generate higher monetary and social returns.
"Substantial economic improvements are linked to improvements in peace," says the report. "Therefore, government policies should be directed to improving peacefulness, especially in a COVID-19 environment where economic activity has been subdued."
The IEP says what it terms "positive peace" is even more beneficial than "negative peace" which is simply the absence of violence or the fear of violence. Positive peace involves fostering the attitudes, institutions & structures that create and sustain peaceful societies.
The foundations of a positively peaceful society, it says, are: a well functioning government, sound business environment, acceptance of the rights of others, good relations with neighbours, free flow of information, high levels of human capital, low levels of corruption and equitable distribution of resources.
The World Economic Forum's report Mobilizing the Private Sector in Peace and Reconciliation urged companies large and small to recognise their potential to work for peace quoting the former Goldman Sachs chair, the late Peter Sutherland, who said: "Business thrives where society thrives."
Reprinted with permission of the World Economic Forum. Read the original article.
Surprising Science
The lush biodiversity of South America's rainforests is rooted in one of the most cataclysmic events that ever struck Earth.
Scroll down to load more…