Researchers at MIT create "psychopathic" AI
They fed it data from "the darkest corners of Reddit forums."
11 June, 2018
You know the saying "let's not and say we did"? Artificial intelligence researchers at MIT decided to follow through on a particularly bad idea by creating an AI that is purposefully psychopathic. The AI is named Norman, after Norman Bates from Alfred Hitchcock's Psycho. 
---
They did it to prove that AI itself isn't inherently bad and evil, more-so that AI can be bad if fed bad and evil data. So they went to "the darkest corners of Reddit" (their words!), particularly a long thread dedicated to gruesome deaths, and fed it the data from there. 
"Data matters more than the algorithm," says Professor Iyad Rahwan of MIT's Media Lab. "It highlights the idea that the data we use to train AI is reflected in the way the AI perceives the world and how it behaves."
This largely speaks to a very common theory called GIGO, or 'Garbage In, Garbage Out,' which is as true in AI as it is for the human diet. To the truth of if you eat only junk food and candy you'll get fat, the same holds for feeding AI disturbing data. Nevertheless, the idea that there's an AI that was born psychopathic is obviously quite juicy. So long as the code never makes it out of the box in MIT that it's kept in (presuming that it's kept in a box), we should all be OK. 
Fortunately for us, the AI is only designed to caption Rorsach tests. Here's an example: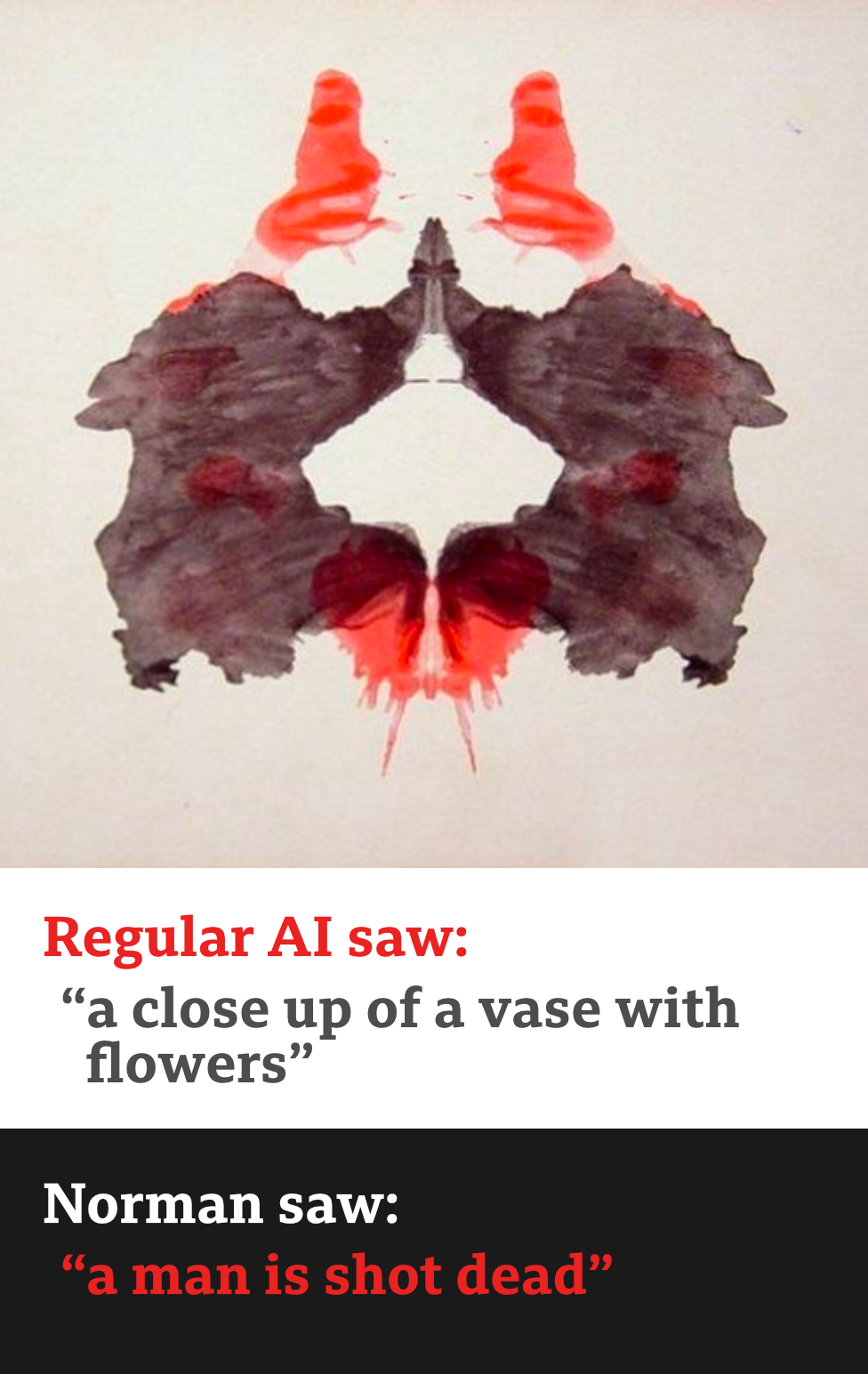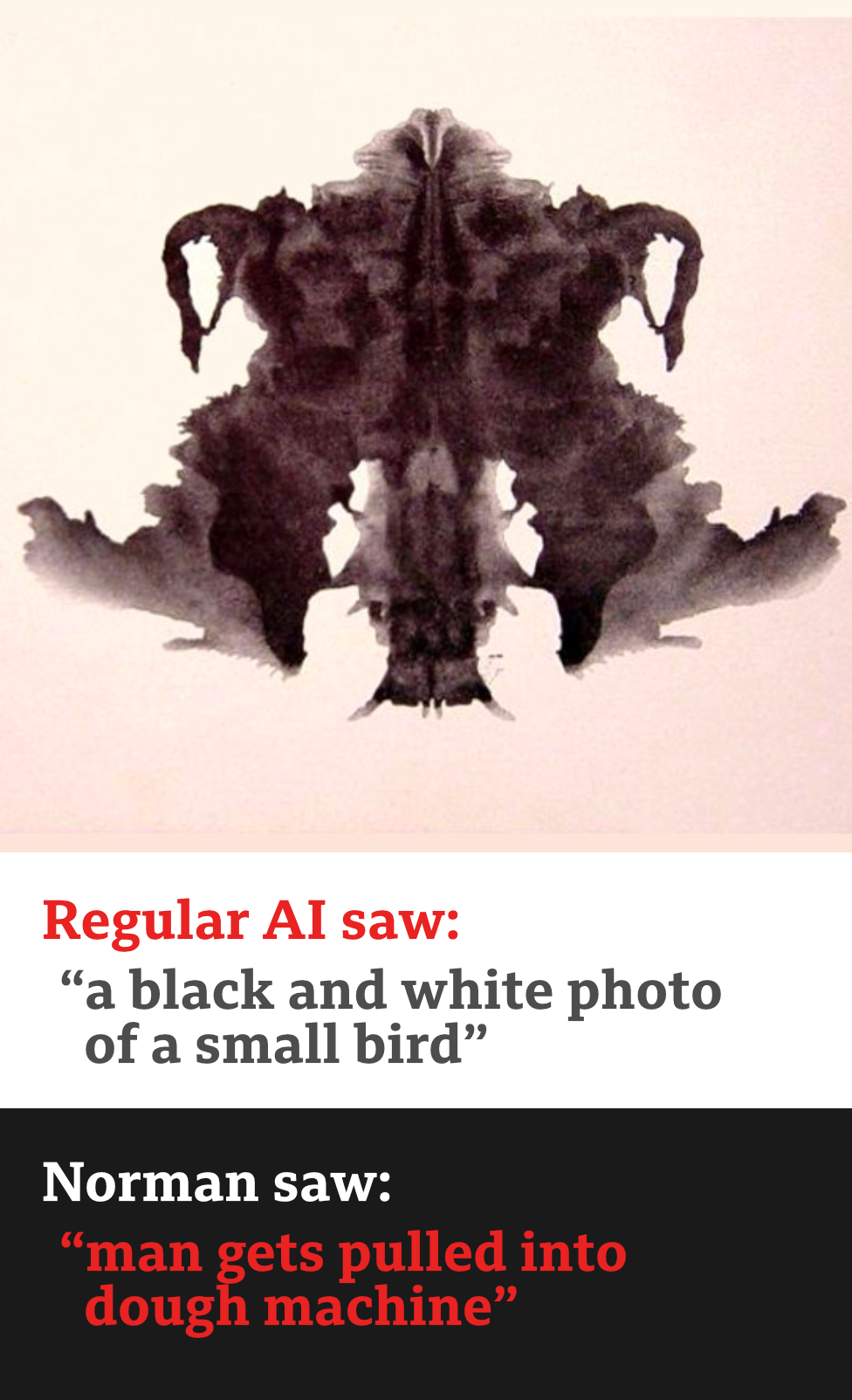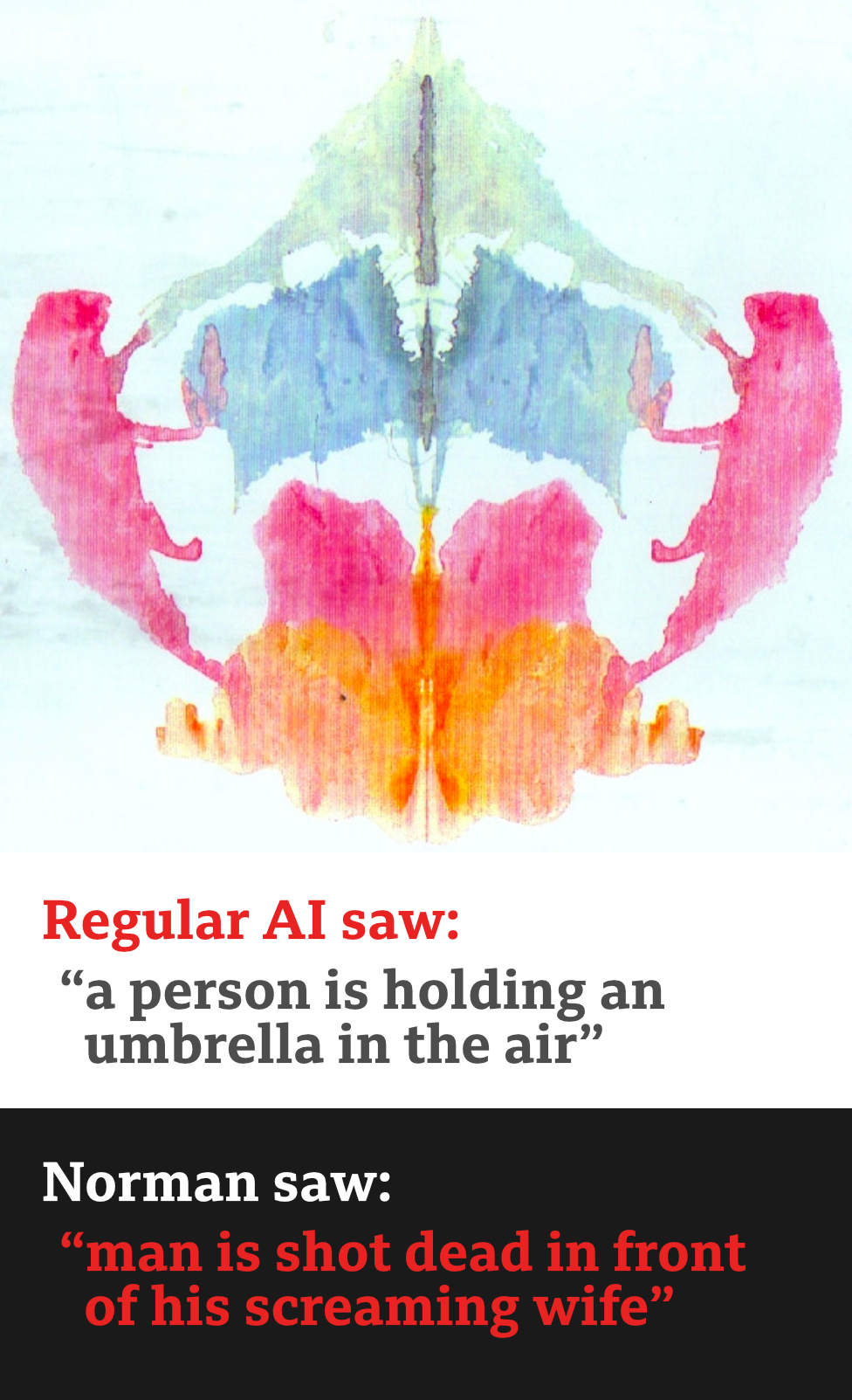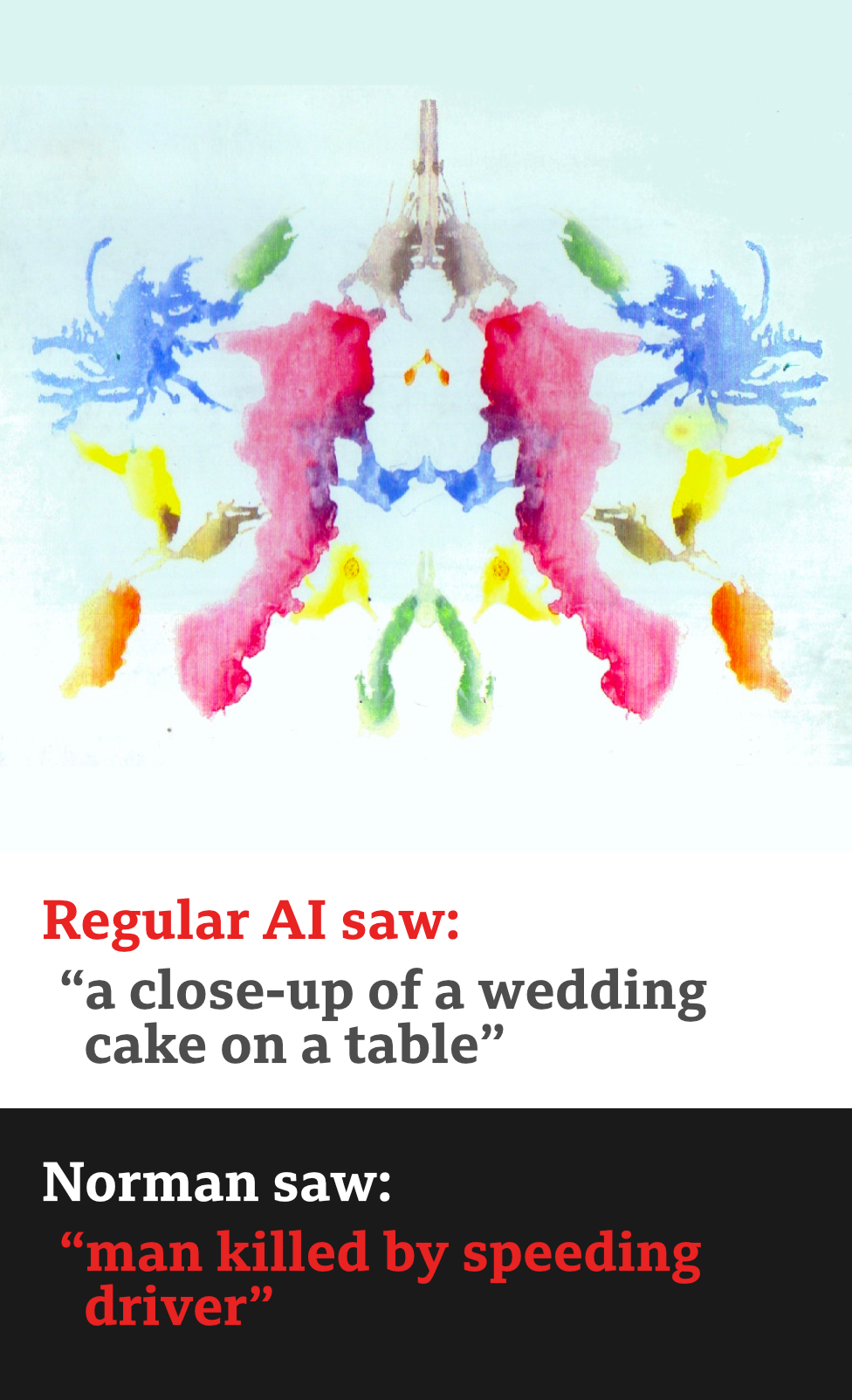 Lovely! I'm sure MIT will be putting these up on the refrigerator. 
To reach a breakthrough solution to any problem, it's necessary to first understand the underlying causes.
Videos
Companies often jump right into workshopping solutions to a problem before they truly understand the underlying source and "pain points" of the issue.
Deliberate Innovation CEO, Dan Seewald, advises companies to visualize and map out those unmet needs in order to discover a new path to a fresh solution. Only then should you move onto brainstorming and ideation techniques.
These important steps allow for more meaningful experimentation, as well as greater opportunity for learning and breakthroughs.
Atheism doesn't offer much beyond non-belief, can Secular Humanism fill the gaps?
Culture & Religion
Atheism is increasingly popular, but the lack of an organized community around it can be problematic.
The decline in social capital once offered by religion can cause severe problems.
Secular Humanism can offer both community and meaning, but it has also attracted controversy.
What makes a life worth living as you grow older?
Culture & Religion
Dr. Ezekiel Emanuel revisits his essay on wanting to die at 75 years old.
The doctor believes that an old life filled with disability and lessened activity isn't worth living.
Activists believe his argument stinks of ageism, while advances in biohacking could render his point moot.