Passions aren't fixed. You can develop them.
A Stanford new study delves into whether passions are fixed or developed.
12 September, 2018
Following your passion is fun, until it's not. (Image: Shutterstock)
---
We are often told to follow our passions when entering into the work world. It's become a common bit of wisdom to do so. "If you love what you do"—they commonly say—"then you'll never have to work a day in your life." However, it's often the case that this is much easier said than done. 
On top of this, sometimes we may be cultivating a passion that isn't right for us. Rather than branching out and developing new passions, we're stuck with dead ends. Indeed, if you're not careful, following your passion could lead you to being broke and frustrated.
In one of George Orwell's earlier novels, Keep the Aspidistra Flying, his protagonist disavows working a well-paying job in advertising. Rather than subject himself to the system, he resigns himself to abject poverty working in a bookstore to follow his dream of writing poetry. Throughout the novel, he begins to see that his passion is holding him back as he obsesses over the ability to live beyond the grasp of what he calls the "money god."  
Oscillating between disparaging the money-driven society he lives in and envying the power of riches, he begins to realize that he's playing a losing game. Unconsciously, what he really wants is wealth, and by the end of the novel, he accepts that fact.
Orwell's novel is illustrative of the idea that following your passions can sometimes be a limiting belief. That is to say, passions are not fixed, and by believing that they are, you restrict your capacity to grow into other areas of interest. It turns out that the idea of building your passion, rather than trying to find it, may be a better approach to life. A new Stanford study suggests just that.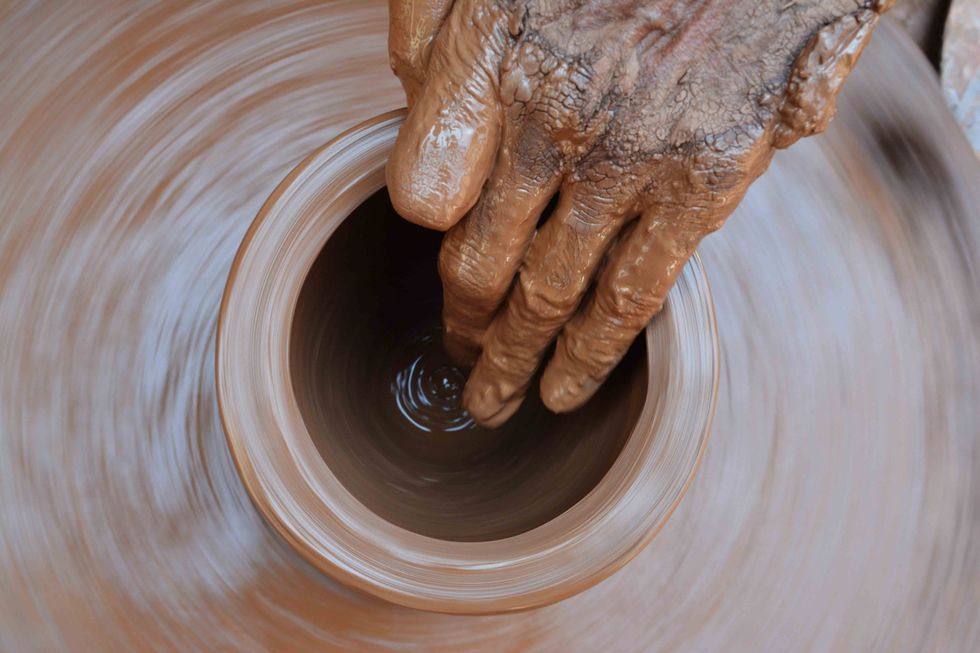 Like pottery, new passions can be fashioned. Photo by ritesh singh on Unsplash
A deeper look into theories of interest 
There are many beliefs we hold that determine whether or not we'll succeed or fail. In a research paper titled Implicit Theories of Interest: Finding Your Passion or Developing It, which was published on September 6, the authors set out to explore the implications of the beliefs behind finding your passion. In the abstract, they state:  
People are often told to find their passion as though passions and interests are pre-formed and must simply be discovered. This idea, however, has hidden motivational implications.
In a series of five studies, they tested and examined "implicit theories of interest," which refers to the idea that interests are either fixed or developed. These two theories were compared to one another in order to find out which was more advantageous for learning and cultivating a passion.   
The authors theorized that once someone has a fixed interest, they will have little reason to explore other passions. Next, the researchers aimed to find out whether having an internalized passion made it easier for a subject to be motivated and inspired while they set out for their goal with minimal frustration or struggles. In all of these studies they gave subjects learning materials and information to spike interest in new fields of study. They then gradually increased the difficulty it would take to pursue these types of newly found passions. They also determined the theories of interests through questionnaires.   
Briefly, here are the results from each section study:
Studies 1–3: "Those endorsing a fixed theory were also more likely to anticipate boundless motivation when passions were found, not anticipating possible difficulties."
Study 4: "When engaging in a new interest became difficult, interest flagged significantly more for people induced to hold a fixed than a growth theory of interest."
Study 5: "Urging people to find their passion may lead them to put all their eggs in one basket, but then to drop that basket when it becomes difficult to carry."
The more believe you can do, the more you do
Fixed and growth theories are two different approaches to the way people pursue their interests. In their general discussion part of the research paper they came to the conclusion:  
The message to find your passion is generally offered with good intentions, to convey: Do not worry so much about talent, do not bow to pressure for status or money, just find what is meaningful and interesting to you. Unfortunately, the belief system this message may engender can undermine the very development of people's interests.
In the end, however, neither theory is necessarily better or worse than the other one. Instead the results showed that the development of interest varies significantly due to the implicit theory that a person possesses.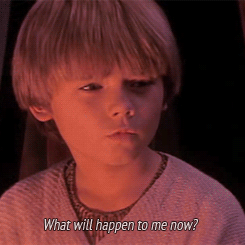 So what does this mean for people pursuing their passions?
A person who held a fixed theory were unlikely to pursue new developments in other areas of interest. In the event they do start something new, and encounter difficulty, they are prone to quit right then and there. Those with a growth interest mindset are more likely to follow through on a variety of interests. This is helpful for people who require interdisciplinary knowledge, which in our world is a sought-out commodity. It also frees you up to not be a slave to unfruitful passions.
It's not all shade, though, when it comes to holding a fixed theory. It's not a liability. The laser-like focus can even help deepen someone's grasp of their individual interest or passion, which can, in turn, make them an expert in a field. Beyond the work sphere, however — when it comes to bucket lists — one should see how their mindset, the way they chase their passions, is affecting their goals in life.  
The pandemic reminds us that our higher education system, with all its flaws, remains a key part of our strategic reserve.
Sponsored by Charles Koch Foundation
America's higher education system is under great scrutiny as it adapts to a remote-learning world. These criticisms will only make higher ed more innovative.
While there are flaws in the system and great challenges ahead, higher education has adapted quickly to allow students to continue learning. John Katzman, CEO of online learning organization Noodle Partners, believes this is cause for optimism not negativity.
Universities are pillars of scientific research on the COVID-19 frontlines, they bring facts in times of uncertainty and fake news, and, in a bad economy, education is a personal floatation device.
Meteorologists propose a stunning new explanation for the mysterious events in the Bermuda Triangle.
Surprising Science
One of life's great mysteries, the Bermuda Triangle might have finally found an explanation. This strange region, that lies in the North Atlantic Ocean between Bermuda, Miami and San Juan, Puerto Rico, has been the presumed cause of dozens and dozens of mind-boggling disappearances of ships and planes.
A debate is raging inside and outside of churches.
Photo by Sandy Huffaker / AFP via Getty Images
Culture & Religion
Over 1,200 pastors in California claim they're opening their churches this week against state orders.
While church leaders demand independence from governmental oversight, 9,000 Catholic churches have received small business loans.
A number of re-opened churches shut back down after members and clergy became infected with the novel coronavirus.
An MIT system uses wireless signals to measure in-home appliance usage to better understand health tendencies.
John Moore/Getty Images
Technology & Innovation
For many of us, our microwaves and dishwashers aren't the first thing that come to mind when trying to glean health information, beyond that we should (maybe) lay off the Hot Pockets and empty the dishes in a timely way.
Scroll down to load more…