The 10 best books about A.I.
Here are some of the best books on the rich history, rabid speculations and intriguing fictionalized world of artificial intelligence.
05 May, 2018
Artificial intelligence has been the stuff of mad dreams, and sometimes nightmares, throughout our collective history. We've come a long way from a 15th-century automaton knight crafted by Leonardo da Vinci. Within the past century, artificial intelligence has inched itself further into our realities and day to day lives and there is now no doubt we're entering into a new age of intelligence.
---
Early computing technology ushered in a new branch of computer science dealing with the simulated intelligence of machines. In recent history, we've used A.I. for common tasks, such as playing against the computer in chess matches and other gameplay behaviors. Thanks to advances in computer technology, however, A.I. is advancing now 10 times faster than it had before. A.I. can also be defined as the capability of a machine to imitate human behavior. The holy grail—and what most people probably think about when they hear A.I.—is something called artificial general intelligence or AGI. With advanced AGI, robots would, in theory, be able to do anything a human could do. This usually conjures up pictures of anthropomorphic robot butlers or Westworld type androids.
One can get lost in the rich history, rabid speculations, and intriguing fictionalized world of A.I. Here are some of the best books on artificial intelligence that'll guide you and provide a multifaceted view of this incredible technology.
We have personal assistants in our pockets and on our desks. Automated factories and self-driving cars being tested on the daily. We're living in the imagined futures of our past. Here's some books to help us get to the next step.
Machines of Loving Grace: The Quest for Common Ground Between Humans and Robots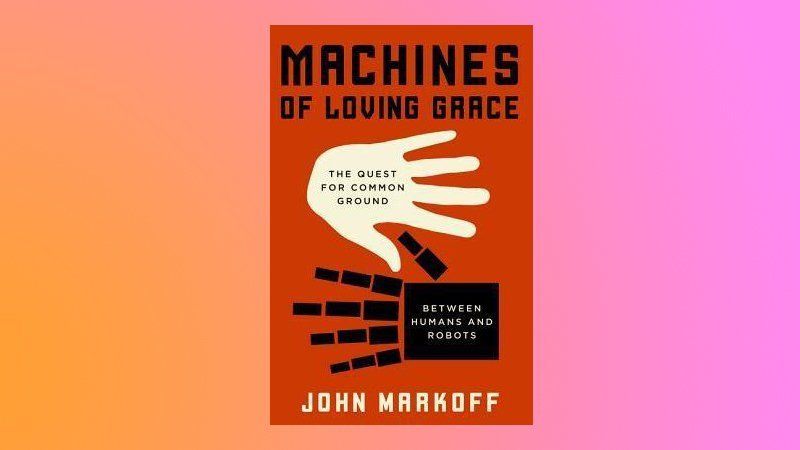 Author and journalist John Markoff offers a detailed and rich history of the field of robotics and artificial intelligence. He's interested in the interplay between human societies and the effect that increasing automation and intelligence will have in the workplace and other areas. Markoff explores the views of the designers behind these machines and the paradoxical nature of the potentialities of this new tech. He states: "The same technologies that extend the intellectual power of humans can displace them as well"
Markoff writes about the concept of AI vs IA – or artificial intelligence versus intelligence automation. He believes that this and building a human element into the technologies is one of the more important aspects of this field.
Isaac Asimov's Robot Series
Science fiction often has a way of not only predicting the future, but preparing us for it as well. During the Golden Age of Science Fiction, Issac Asimov, along with Arthur C. Clarke and Robert Heinlein, was part of "the big three" in the sci-fi genre. These authors covered topics ranging from philosophical free-love martians to spaceship robots having mental breakdowns.

Asimov's contribution paved the way for something many robot ethicists and people are still thinking about today: The Three Laws of Robotics. These were immortalized in his anthology and Robot novel series.

1. A robot may not injure a human being or, through inaction, allow a human being to come to harm.

2. A robot must obey the orders given it by human beings except where such orders would conflict with the First Law.

3. A robot must protect its own existence as long as such protection does not conflict with the First or Second Laws.

The complete robot series includes all of Asimov's short fiction and novellas and if you're interested in his novels then start with Caves of Steel and follow that to his last robot novel: Robots and Empire. Almost every common robotics trope we have in our culture today was seeded by Asimov.
How to Create a Mind: The Secret of Human Thought Revealed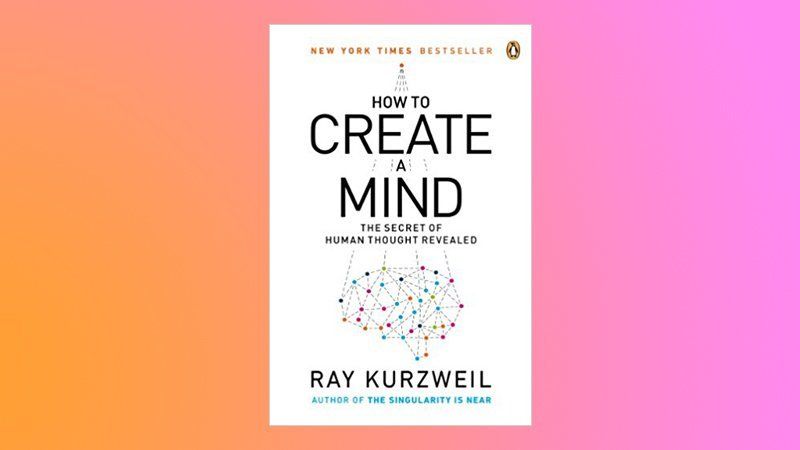 Ray Kurzweil was arguably responsible for popularizing the idea of the technological singularity. In which, much to the hopes of sun-deprived dreamers everywhere that the end was nigh for a super-intelligence would eventually emerge out of a self-improving runaway reaction. With it there'd be no telling what comes next in a world unknowable, ending history in its wake and bringing in a time of unfathomable change. While not all of Kurzweil's predictions are as verbose, many of Kurzweil's lesser predictions from years past have rung true.
By combining an investigation into the neocortex, study of language and the development of AI, this book dives into many thought-provoking lines of inquiry. How to Create a Mind is part twenty-first century AI treatise and part philosophical doctrine on the implications of unlocking the unbridled power of artificial intelligence.
Practical programming
While we can sometimes get lost within the existential or even eschatological ramifications (sorry Kurzweil!) of artificial intelligence, we're still very much in the infancy of the technology. The early seeds of this enterprise still require human ingenuity and some good old-fashioned hard coding.
Python Machine Learning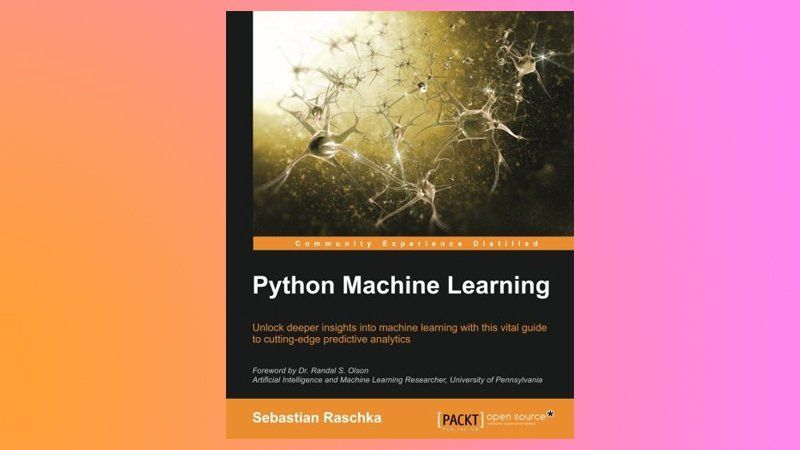 Many of the breakthroughs in current A.I. research come from applications of machine learning. Python has proved to be an excellent language to use to further one's knowledge in the field. This book includes a Github link and helps teach the fundamentals of machine learning through Python.
The book sets out to teach:
Development of Learning Algorithms
Transforming Raw Data into Useful Information
Classifying Objects
Regression Analysis
Author Sebastian Raschka sets out step-by-step examples of real-world machine learning applications. You can follow along and by the end of the book have the skills necessary to implement your own machine learning system for sentiment analysis in a live web app.
Deep Learning with R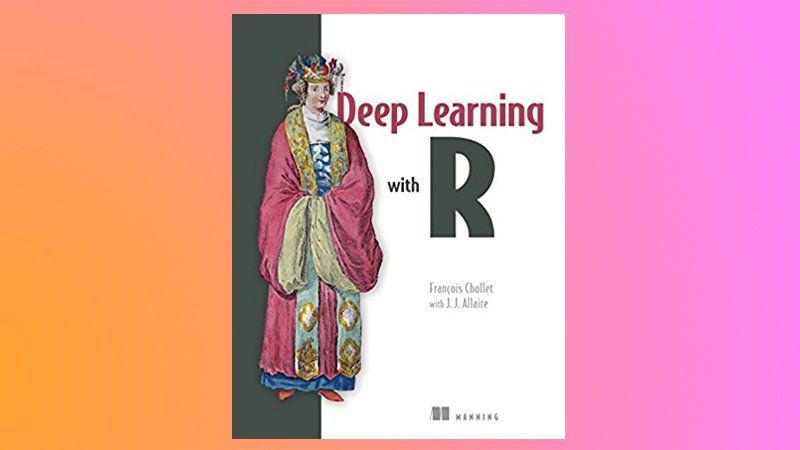 Written by Google A.I. researcher and Keras library creator François Chollet, Deep Learning with R sets out to teach the fundamentals of deep learning in the R programming language. It serves as an excellent instruction manual for Keras and can be supplemented with more theoretical works for a fuller picture of the discipline.
Deep learning from first principles
Setting up your own deep-learning environment
Image classification and generation
Deep learning for text and sequences

Readers should have an intermediate skill level with R programming. You won't need any previous experience with machine learning, but this paired with another practical book like Python Learning is a plus.
Artificial Intelligence: A Modern Approach (3rd Edition)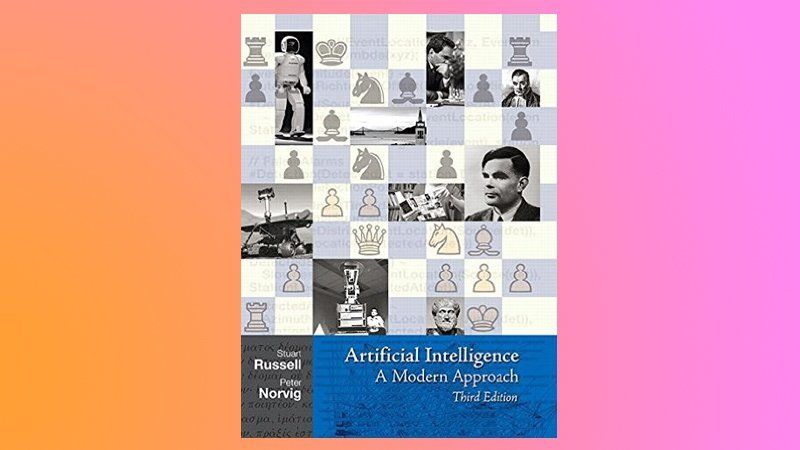 You all knew we were going to get to this one. An accessible book for undergraduate or graduate level students in Artificial intelligence, this is a standard across in academia. Written by Peter Norvig, Artificial Intelligence: a Modern Approach has been used in over 1200 universities and is one of the most highly cited publications.
Many students find it an accessible read as it's also approachable for laymen, scientists, and tinkerers too. As a best seller in the field, the text offers a comprehensive and constantly updated stream of information to the theory and growing practice of A.I.
Ethics and philosophical musings
Enough movies and stories have been written about the potential pitfalls of this tech. Metropolis occult rituals and Arnold Schwarzenegger terminators have left some people weary and a bit scared. But that hasn't stopped us yet, has it?
Superintelligence: Paths, Dangers, Strategies
Nick Bostrom's highly ambitious book has already become a classic. It raises more questions than it answers – as any great philosophical work should. Bostrom wonders about what will happen in the world when machines surpass humans in general intelligence. Will these new beings be our downfall or our saving grace?
On the subject of our origins of intelligence, Bostrom writes: "We know that blind evolutionary processes can produce human-level general intelligence since they have already done so at least once. Evolutionary processes with foresight—that is, genetic programs designed and guided by an intelligent human programmer—should be able to achieve a similar outcome with far greater efficiency."
Bostrom assumes the mantle of 21st-century techno-sage, breathing life into a real possibility of a much greater intelligence in this universe.
Life 3.0: Being Human in the Age of Artificial Intelligence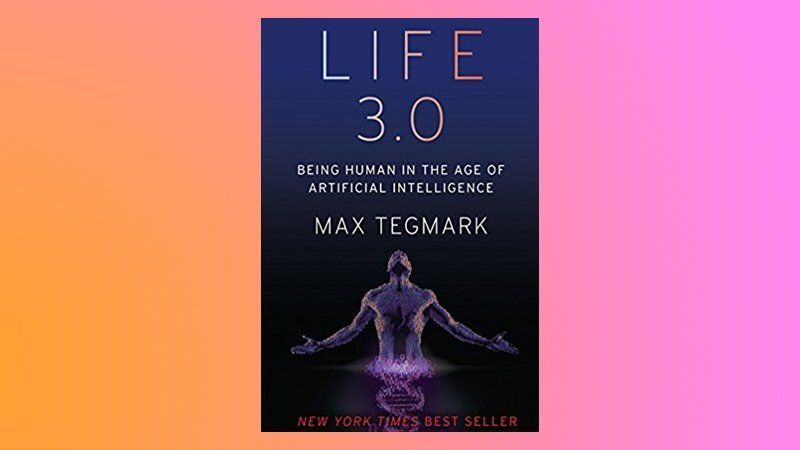 A favorite book of Elon Musk and one in which Musk was inspired to describe developing advanced A.I. as akin to "summoning the demon."
Max Tegmark, an MIT professor (and Big Think guest), covers a wide range of spectrums in the potential future of AI. It's a little watered down compared to Bostrom's Superintelligence. But it gets the point across that things are changing rapidly. What it does best is it helps inform the layperson in areas of impact that will be affected most by AI in our day to day lives.
Robot Ethics: The Ethical and Social Implications of Robotics
The first book in a two-part series, Robot Ethics is a starting point for learning how to design and hard-code ethics into robotic artificial systems. As ethical concerns become even more pressing, roboticists and other technologists need to start thinking about what they can do now to stop any future catastrophic events.
Some of the covered topics include:
Exploring Emotional Bonds With Robots
Programming A Code of Ethics
Ethical Military Use in War
Liability and Privacy Concerns
Regulation often comes too late with new technologies. But the authors of this book state that we must reverse this trend. Ethics and regulations need to be on the forefront for such a game-changing tech.
Our Final Invention: Artificial Intelligence and the End of the Human Era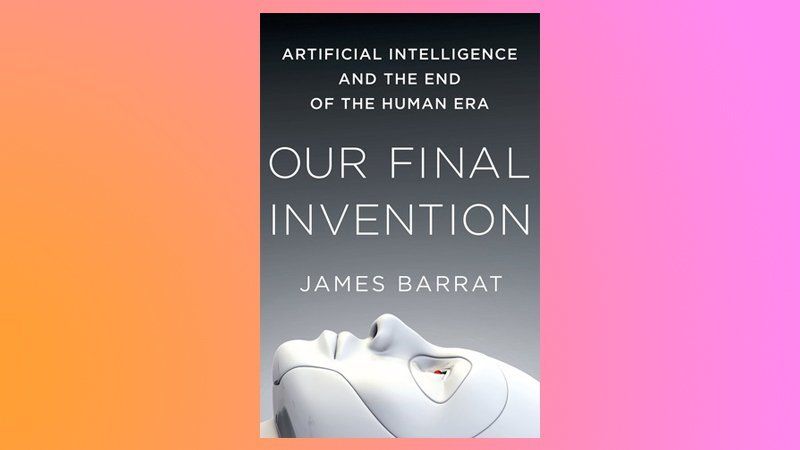 Author James Barrat explores the many governments and agencies around the world researching AGI and pouring billions into funding. Many scientists believe that once this lofty goal has been reached, these machines will have similar survival drives as we do.

Barratt explores this line of thinking and takes it to its logical conclusion as many others have. A superintelligent AGI would become an alien-like entity to the human race.

James wonders if we would serve any further purpose to a being as powerful as this. Would it begin to suck up as much matter and energy as it could for its foreign purposes and simply brush us aside? It's a despondent and completely apocalyptic view of what may happen, bringing up images of The Matrix and other fictional worlds bereft of biological life.
What can 3D printing do for medicine? The "sky is the limit," says Northwell Health researcher Dr. Todd Goldstein.
Northwell Health
Sponsored by Northwell Health
Medical professionals are currently using 3D printers to create prosthetics and patient-specific organ models that doctors can use to prepare for surgery.
Eventually, scientists hope to print patient-specific organs that can be transplanted safely into the human body.
Northwell Health, New York State's largest health care provider, is pioneering 3D printing in medicine in three key ways.
The 'People Map of the United States' zooms in on America's obsession with celebrity
Strange Maps
Replace city names with those of their most famous residents
And you get a peculiar map of America's obsession with celebrity
If you seek fame, become an actor, musician or athlete rather than a politician, entrepreneur or scientist
Chicagoland is Obamaland
Image: The Pudding
Chicagoland's celebrity constellation: dominated by Barack, but with plenty of room for the Belushis, Brandos and Capones of this world.
Seen from among the satellites, this map of the United States is populated by a remarkably diverse bunch of athletes, entertainers, entrepreneurs and other persons of repute (and disrepute).
The multitalented Dwayne Johnson, boxing legend Muhammad Ali and Apple co-founder Steve Jobs dominate the West Coast. Right down the middle, we find actors Chris Pratt and Jason Momoa, singer Elvis Presley and basketball player Shaquille O'Neal. The East Coast crew include wrestler John Cena, whistle-blower Edward Snowden, mass murderer Ted Bundy… and Dwayne Johnson, again.
The Rock pops up in both Hayward, CA and Southwest Ranches, FL, but he's not the only one to appear twice on the map. Wild West legend Wyatt Earp makes an appearance in both Deadwood, SD and Dodge City, KS.
How is that? This 'People's Map of the United States' replaces the names of cities with those of "their most Wikipedia'ed resident: people born in, lived in, or connected to a place."
'Cincinnati, Birthplace of Charles Manson'
Image: The Pudding
Keys to the city, or lock 'em up and throw away the key? A city's most famous sons and daughters of a city aren't always the most favoured ones.
That definition allows people to appear in more than one locality. Dwayne Johnson was born in Hayward, has one of his houses in Southwest Ranches, and is famous enough to be the 'most Wikipedia'ed resident' for both localities.
Wyatt Earp was born in Monmouth, IL, but his reputation is closely associated with both Deadwood and Dodge City – although he's most famous for the Gunfight at the O.K. Corral, which took place in Tombstone, AZ. And yes, if you zoom in on that town in southern Arizona, there's Mr Earp again.
The data for this map was collected via the Wikipedia API (application programming interface) from the English-language Wikipedia for the period from July 2015 to May 2019.
The thousands of 'Notable People' sections in Wikipedia entries for cities and other places in the U.S. were scrubbed for the person with the most pageviews. No distinction was made between places of birth, residence or death. As the developers note, "people can 'be from' multiple places".
Pageviews are an impartial indicator of interest – it doesn't matter whether your claim to fame is horrific or honorific. As a result, this map provides a non-judgmental overview of America's obsession with celebrity.

Royals and (other) mortals
Image: The Pudding
There's also a UK version of the People Map – filled with last names like Neeson, Sheeran, Darwin and Churchill – and a few first names of monarchs.
Celebrity, it is often argued, is our age's version of the Greek pantheon, populated by dozens of major gods and thousands of minor ones, each an example of behaviours to emulate or avoid. This constellation of stars, famous and infamous, is more than a map of names. It's a window into America's soul.
But don't let that put you off. Zooming in on the map is entertaining enough: celebrities floating around in the ether are suddenly tied down to a pedestrian level, and to real geography. And it's fun to see the famous and the infamous rub shoulders, as it were.

Barack Obama owns Chicago, but the suburbs to the west of the city are dotted with a panoply of personalities, ranging from the criminal (Al Capone, Cicero) and the musical (John Prine, Maywood) to figures literary (Jonathan Franzen, Western Springs) and painterly (Ivan Albright, Warrenville), actorial (Harrison Ford, Park Ridge) and political (Eugene V. Debs, Elmhurst).
Freaks and angels
Image: Dorothy
The People Map of the U.S. was inspired by the U.S.A. Song Map, substituting song titles for place names.
It would be interesting to compare 'the most Wikipedia'ed' sons and daughters of America's cities with the ones advertised at the city limits. When you're entering Aberdeen, WA, a sign invites you to 'come as you are', in homage to its most famous son, Kurt Cobain. It's a safe bet that Indian Hill, OH will make sure you know Neil Armstrong, first man on the moon, was one of theirs. But it's highly unlikely that Cincinnati, a bit further south, will make any noise about Charles Manson, local boy done bad.
Inevitably, the map also reveals some bitterly ironic neighbours, such as Ishi, the last of the Yahi tribe, captured near Oroville, CA. He died in 1916 as "the last wild Indian in North America". The most 'pageviewed' resident of nearby Colusa, CA is Byron de la Beckwith, Jr., the white supremacist convicted for the murder of Civil Rights activist Medgar Evers.
As a sampling of America's interests, this map teaches that those aiming for fame would do better to become actors, musicians or athletes rather than politicians, entrepreneurs or scientists. But also that celebrity is not limited to the big city lights of LA or New York. Even in deepest Dakota or flattest Kansas, the footlights of fame will find you. Whether that's good or bad? The pageviews don't judge...
Average waiting time for hitchhikers in Ireland: Less than 30 minutes. In southern Spain: More than 90 minutes.
Image: Abel Suyok
Strange Maps
A popular means of transportation from the 1920s to the 1980s, hitchhiking has since fallen in disrepute.
However, as this map shows, thumbing a ride still occupies a thriving niche – if at great geographic variance.
In some countries and areas, you'll be off the street in no time. In other places, it's much harder to thumb your way from A to B.
Technology may soon grant us immortality, in a sense. Here's how.
Videos
Through the Connectome Project we may soon be able to map the pathways of the entire human brain, including memories, and create computer programs that evoke the person the digitization is stemmed from.
We age because errors build up in our cells — mitochondria to be exact.
With CRISPR technology we may soon be able to edit out errors that build up as we age, and extend the human lifespan.
Big think's weekly newsletter.
Get smarter faster from the comfort of your inbox.
See our newsletter privacy policy
here
Most Popular
Most Recent
Big think's weekly newsletter.
Get smarter faster from the comfort of your inbox.
See our newsletter privacy policy
here
© Copyright 2007-2019 & BIG THINK, BIG THINK EDGE,
SMARTER FASTER trademarks owned by The Big Think, Inc. All rights reserved.