Study: To boost your GPA, get some sleep
According to the study, for every extra day a student experienced sleep problems, they were 10% more likely to drop a course.
19 August, 2018
---
It's been known for a long time that college students don't get enough sleep, but this has too often been considered an unavoidable quirk of growing up, a baggy-eyed rite of passage to adulthood. However, a new study has quantified exactly how damaging lack of sleep can be to academic success and general health in college students, and it suggests that sleep problems don't have to be a quintessential feature of the college experience.
Using a large data set of over 55,000 college students, the study found that for every extra day a student experienced sleep problems, they were 10% more likely to drop a course, and their GPA dropped by 0.02. For freshmen, this could be disastrous; students who drop a single course in their first year are 16% less likely to graduate in the next six.
Moreover, the study found that sleep disturbances had a greater effect on GPA than being diagnosed with depression or anxiety. If you have a learning disability or are a frequent binge drinker, you would be more likely to stay in all of your courses than if you experience sleep disturbances. For first-year students, poor sleep has as much of an impact on academic performance as excessively drinking alcohol or using marijuana or other drugs—only prescription pill abuse was worse.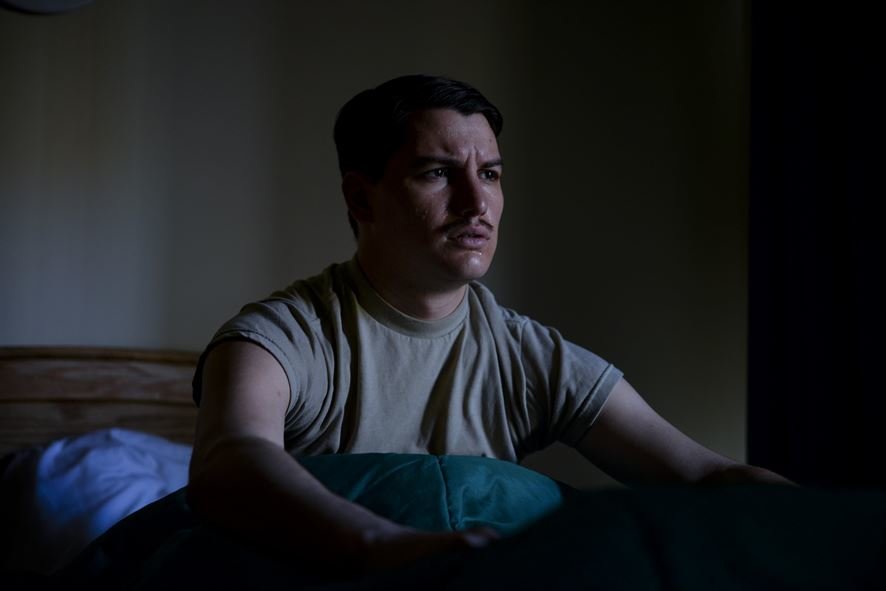 Poor sleep's compounding impact
Both students and educators recognize that poor sleep affects academic performance, but it's possible that they are underestimating the severity and systemic nature of poor sleep. Not getting enough sleep has a dizzying range of effects. It weakens the immune system, exacerbates underlying mental illness, increases the likelihood of being in a car accident, and encourages risk-taking behavior in general. Researchers have found that sleep deprivation is akin to being drunk. What's more, getting a good night's sleep is an essential, non-negotiable part of encoding memories and learning, which clearly matters for academic success.
According to the survey used in this study, students reported that the biggest challenges to their academic success were stress (34%), anxiety (26%), sleep difficulties (22%), and having a cold or the flu (17%). Not only do sleeping problems exacerbate and encourage all of these, but these issues prevent a good night's sleep, causing a vicious cycle.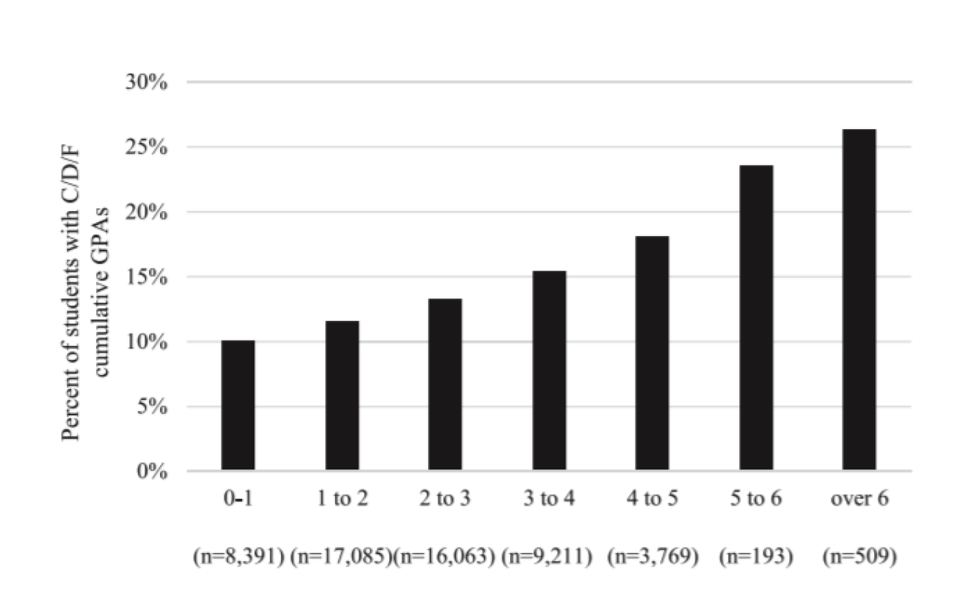 This graph depicts the clear relationship between days with sleep disturbances and students' likelihood of having a C-, D-, or F-equivalent GPA (image by Monica E. Hartmann/J. Roxanne Prichard).
What can be done?
For the most part, universities have left the burden of sleep education on the students. According to the study, only 27% of students reported that they had received information from their universities about the impact of sleep on their health. Sleep education was outranked by education on tobacco use, nutrition, stress reduction, colds and flu, and many other health-related items. While educating students about these issues is important, developing and maintaining proper sleep hygiene may have a greater impact on students' performance in school and reduce their exposure to the health issues universities tend to prioritize over sleep.
In recognition of its importance, some colleges have implemented courses on the subject of sleep. NYU's While You Were Sleeping course covers both practical advice on how students can improve their sleeping habits as well as the science behind how sleep works. In a separate study on the impact of this course, it was found that students enrolled in While You Were Sleeping slept 22 minutes longer on average and fell asleep nine minutes quicker.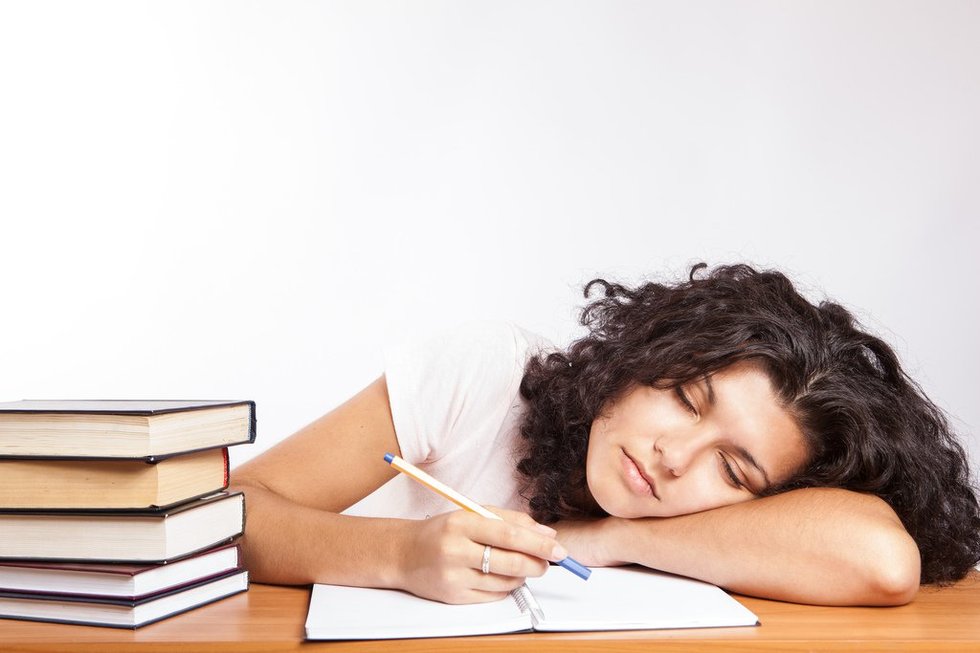 Educating students about managing their sleep schedules is certainly a positive, but institutions can also recognize that the sleep schedules of teenagers and young adults are fundamentally different than those of adults. Adolescents need nine hours of sleep per night, and their sleep undergoes a phase shift—meaning they are naturally disposed to go to sleep later and wake up later than adults.
High schools and universities that have delayed their start times reported improved attendance and academic performance. The U.S. Air Force Academy delayed their start time by 50 minutes and found that students not only performed better in their first class but also in every class throughout the day.
For bleary-eyed students reading this article, there are a few steps that can be taken straight away to improve your sleep. Going to sleep and waking up at the same time every day is probably the best place to start. Don't stay up late to cram for an exam or finish homework—you need sleep to remember what you've studied and to perform well. Avoid using electronics and anything with lights before bedtime since using these devices hampers the production of melatonin, the hormone that makes you sleep. The American Academy of Sleep Medicine has a list of further suggestions that will have you sawing logs the whole night through.
Related Articles
Explore how alcohol affects your brain, from the first sip at the bar to life-long drinking habits.
(Photo by Angie Garrett/Wikimedia Commons)
Mind & Brain
Alcohol is the world's most popular drug and has been a part of human culture for at least 9,000 years.
Alcohol's effects on the brain range from temporarily limiting mental activity to sustained brain damage, depending on levels consumed and frequency of use.
Understanding how alcohol affects your brain can help you determine what drinking habits are best for you.
If you want to know what makes a Canadian lynx a Canadian lynx a team of DNA sequencers has figured that out.
Surprising Science
A team at UMass Amherst recently sequenced the genome of the Canadian lynx.
It's part of a project intending to sequence the genome of every vertebrate in the world.
Conservationists interested in the Canadian lynx have a new tool to work with.
Artwork: Guillaume le Clerc / Wikimedia Commons
13th-century fantastical depiction of an elephant.
It is easy to see how one can look at 66,000 genomic sequences stored away as being the analogous equivalent of the Svalbard Global Seed Vault. It is a potential tool for future conservationists.
But what are the practicalities of sequencing the genome of a lynx beyond engaging with broad bioethical questions? As the animal's habitat shrinks and Earth warms, the Canadian lynx is demonstrating less genetic diversity. Cross-breeding with bobcats in some portions of the lynx's habitat also represents a challenge to the lynx's genetic makeup. The two themselves are also linked: warming climates could drive Canadian lynxes to cross-breed with bobcats.
John Organ, chief of the U.S. Geological Survey's Cooperative Fish and Wildlife units, said to MassLive that the results of the sequencing "can help us look at land conservation strategies to help maintain lynx on the landscape."
What does DNA have to do with land conservation strategies? Consider the fact that the food found in a landscape, the toxins found in a landscape, or the exposure to drugs can have an impact on genetic activity. That potential change can be transmitted down the generative line. If you know exactly how a lynx's DNA is impacted by something, then the environment they occupy can be fine-tuned to meet the needs of the lynx and any other creature that happens to inhabit that particular portion of the earth.
Given that the Trump administration is considering withdrawing protection for the Canadian lynx, a move that caught scientists by surprise, it is worth having as much information on hand as possible for those who have an interest in preserving the health of this creature—all the way down to the building blocks of a lynx's life.
The exploding popularity of the keto diet puts a less used veggie into the spotlight.
Purple cauliflower. (Photo: Shutterstock)
Surprising Science
The cauliflower is a vegetable of choice if you're on the keto diet.
The plant is low in carbs and can replace potatoes, rice and pasta.
It can be eaten both raw and cooked for different benefits.
Big think's weekly newsletter.
Get smarter faster from the comfort of your inbox.
See our newsletter privacy policy
here
Most Popular
Most Recent
Big think's weekly newsletter.
Get smarter faster from the comfort of your inbox.
See our newsletter privacy policy
here
© Copyright 2007-2018 & BIG THINK, BIG THINK EDGE,
SMARTER FASTER trademarks owned by The Big Think, Inc. All rights reserved.