People are knowingly taking placebos—and its working
The placebo effect has been exhaustively researched over the years, but scientists haven't gotten much closer to explaining what causes it. Now, additional research is showing that the placebo effect is even stranger than we thought.
10 September, 2018
On Amazon, you can shell out about $15 to buy pills made of cellulose, titanium dioxide, gelatin, and dye. None of these ingredients have any medical effect, but customers report taking these pills for pain relief, to reduce excessive sweating, and even to quit smoking. It's not surprising, really. Medical quackery has a long and proud history, and so long as there's gullible people, there will be somebody selling snake oil.
---
But here's the rub: Right on the bottle, in big, blue letters is the word "placebo." The only claim the manufacturer makes about these pills is that they are guaranteed not to contain any kind of medicine.
It's incredible how crazy people are, right? Who in their right mind would pay $15 for essentially empty pill capsules? Well, recent research suggests that buying placebo pills might actually make sense.
Better living through fake medicine
Placebos are any kind of sham medicine or treatment designed to have no therapeutic value. It's long been known that taking nontherapeutic medicine presented as the real deal improves people's conditions to a certain extent.
When a new medication is being studied, researchers include placebos in order to assess how well the new medication actually works as opposed to how much people's belief in the medication affects their wellbeing. Thirty to forty-five percent of patients' responses to antidepressants, for example, have been shown to be due to the placebo effect, with one study showing that this might be as high as eighty-two percent.
Researchers at the Houston Veterans Affairs Medical Center even found that fake surgery for osteoarthritis of the knee worked just as well as the real surgery. In some patients, surgeons simply cut open the knee and then sewed the incision back up without actually treating the condition. The patients who received the sham surgeries had an equal reduction in pain and improved activity as those who received the real surgery. And this wasn't over the course of a couple of weeks: the researchers tracked these patients for two full years and still saw the same result.
The placebo effect has mostly been attributed to the power of belief; because people who receive placebos believe they're taking actual medicine, their brains and bodies respond accordingly. But Ted Kaptchuk, a placebo researcher, conducted a study on people suffering from irritable bowel syndrome (IBS) and found that even when patients were explicitly told they were receiving a placebo, their symptoms were relieved.
In a later study, Kaptchuk tried to replicate this effect in people suffering from lower back pain. The participants were randomly assigned to either take a real, anti-inflammatory pain medication or to take a placebo. The participants were given a questionnaire asking them to rate their usual level of pain, the maximum pain they had felt, and their level of disability.
Even though they were told that what they were taking was placebo and contained nothing of therapeutic value, those patients who received the placebo reported a 30% reduction in usual pain and maximum pain and a 29% drop in their disability. Incredibly, the placebo worked better than the real pain medication. Participants who took the pain pills reported feeling 9% less usual pain, and 16% less maximum pain. Furthermore, patients taking the real medication reported no change in their level of disability.
Why is this happening?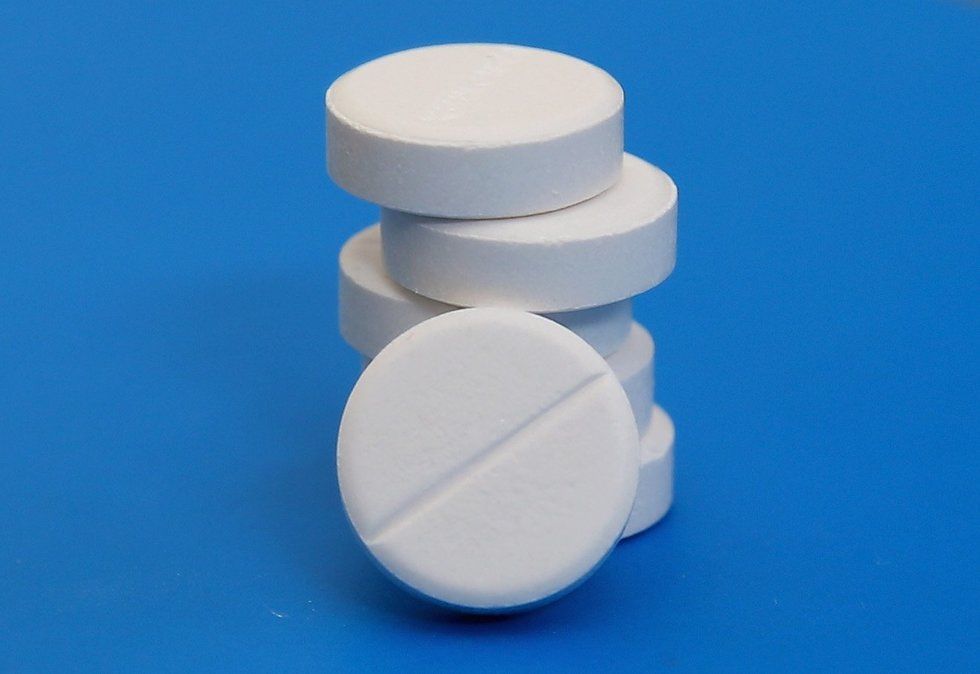 The placebo effect works best for certain conditions. A placebo, for example, won't shrink a tumor, but it might make the pain go away. IBS, chronic pain, and depression are particularly well treated by placebos, probably because these conditions are highly neural in nature. IBS can often be brought about or exacerbated by stress, so taking a placebo might make a patient feel more assured about their condition and calmer as a result, and therefore less prone to IBS episodes. Chronic pain has a clear connection to the brain; placebos might not cure whatever the underlying issue is, but they might reduce the perception of pain.
What's more, some evidence exists that the brain is able to control aspects of our physiology. One study paired an artificial sweetener with an immunosuppressive drug, which is often used to prevent the body's immune system from rejecting a transplanted organ or for treating an auto-immune disease. When the drug itself was removed, the taste of the sweetener alone caused an immunosuppressive response, indicating that the brain can modify aspects of the immune system without any mediating drug. Similar studies have shown that this kind of "learned" response can affect levels of iron in the blood, insulin secretion, and other physiological functions.
While more research is needed to definitively say how the placebo effect really works, its impact is pretty clear. I won't be buying overpriced nothing-pills anytime soon. But some people are, and they're using these pills to trick their brain into making them feel better. Next time I tweak my back, I might find it tempting to add sugar pills to my shopping list.
Related Articles Around the Web
From Your Site Articles
Former president of the ACLU Nadine Strossen discusses whether our society should always defend free speech rights, even for groups who would oppose such rights.
Sponsored by Charles Koch Foundation
Former ACLU president Nadine Strossen understands that protecting free speech rights isn't always a straightforward proposition.
In this video, Strossen describes the reasoning behind why the ACLU defended the free speech rights of neo-Nazis in Skokie, Illinois, 1977.
The opinions expressed in this video do not necessarily reflect the views of the Charles Koch Foundation, which encourages the expression of diverse viewpoints within a culture of civil discourse and mutual respect.
The reason one diet does not suit all may be found in our guts.
Strangely, the sun showed no sunspots at the time the photo was taken.
Image source: Rainee Colacurcio
Surprising Science
The photo shows the International Space Station as it orbits the Earth, as it does every 90 minutes.
The photo is remarkable because it offers a glimpse of the star at a time when there were no sunspots.
In November, astronauts aboard the ISS plan to grow Española chili pepper plants.
Photo by Vadim Sherbakov
Big Think Edge
Deconstruction is exactly what it sounds like—a method for breaking your life down into its simplest component parts.
Ayse Birsel argues that deconstruction is like taking a camera apart: you can't possibly put it back together in the same way.
Be sure to check out Design the Life You Love, Part 2: Reconstruction to learn how to put the pieces of your life back together in a realistic way. Sign up for Big Think Edge to see exclusive more content!