Juan Pujol Garcia: The WWII double agent who secretly controlled the war
This eccentric Spanish spy received medals of honor from both the Nazis and the Allies. How did he do it, and why?
23 August, 2018
Juan Pujol Garcia was instrumental in ensuring the success of the Allied invasion of Europe on D Day and, by extension, the Allied victory of the Second World War. But his actions during the war aren't widely known. Despite being a little-known figure in history, Garcia is one of the few, if not the only, individuals in the war to receive both an Iron Cross from Hitler and an MBE (a Member of the Order of the British Empire) from King George VI. His lack of fame might seem unjust, but a famous spy is kind of an oxymoron.
---
Arguably, Garcia would become one of the most important figures in World War II, but prior to the war, he hadn't amounted to much in his life. Mostly, he was a chicken farmer in Spain. He tried and failed to run a variety of businesses, including a managing a cinema. When the Spanish Civil War broke out, he deserted the Republican army to join the Nationalists, only to be imprisoned when he expressed sympathy for the monarchy.
When World War II broke out, he was running a dumpy, one-star hotel in Madrid. He had been a mediocre soldier and had admitted he was ill-suited to warfare; so his motives for approaching the British to offer his services are unclear. The British seemed to think that a military deserter, ex-chicken farmer, and failed businessman would not be of much use in the war and turned him away. However, Garcia was determined to participate in the war, and he would repeat his request to the British on three separate instances, only to be refused each time.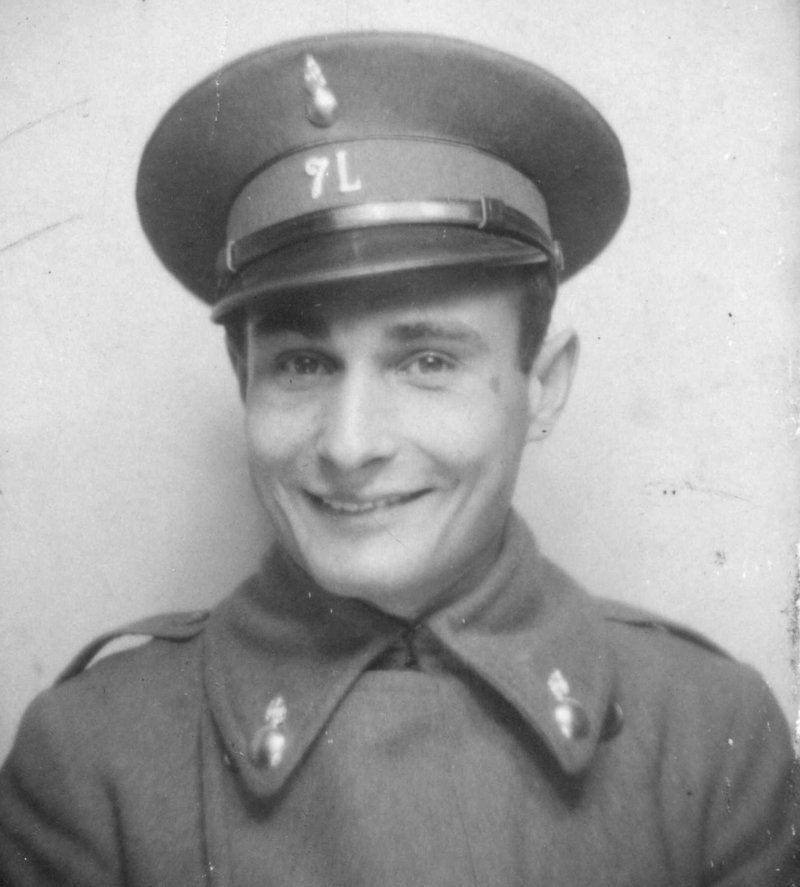 A self-made spy
In what might be one of history's greatest examples of unearned confidence, Garcia decided that in order to build a resume as a spy, he should gain the trust of the Nazis and feed them misinformation from within. At that time, the Spanish government was sympathetic to but unallied with the Nazi government, and it was easy to make contact with the German army.
He tricked a printer in Portugal into thinking he was a Spanish government official working at the local embassy and obtained a diplomatic visa, which he used to bolster a false identity as a Nazi supporter who regularly traveled to London on diplomatic business. Considering that Garcia spoke no English, this was a particularly bold lie.
The Nazis, however, bought Garcia's fabrication. They provided him with a crash course in spycraft, gave him £600 (equivalent to around $42,000 US today), and sent him on his way to London to recruit a network of spies. Without any English skills and with a fake passport, Garcia went to Lisbon, Portugal, instead.
Garcia had gotten what he wanted. He had gained the trust of the Nazis and was in contact with them. But now he had to supply them with misinformation. By combining publicly available information from newsreels, magazines, and tourists guides, Garcia fabricated seemingly realistic reports of life in London and British activities, ostensibly fabricated by an entirely fictional spy network he had accumulated in London. These reports weren't perfect, of course: at one point, he described how Glaswegians would do " anything for a litre of wine," which is very much not the Scottish beverage of choice.
Despite all of this, his mocked-up reports were widely believed. They were so thoroughly believed that the British, upon intercepting the reports, launched a nationwide manhunt for the spy who had infiltrated their country. At the time, there were supposed to be no Axis spies in Britain, so this was very disconcerting news for the Allies.
Gaining the trust of the Allies
The trick that made the British believe in Garcia's value as a spy occurred when he invented an entirely fictional British armada in Malta that the Axis responded to in full force. Despite the nonexistence of an armada, the Nazis continued to trust Garcia's information. With his bona fides established, Garcia was finally able to convince the British of his value in 1942.
Working with British intelligence, Garcia invented 27 fictional sub-agents from whom he attributed the various pieces of intel that he cobbled together into coded, handwritten reports he sent to the Germans and later over the radio.
Garcia's reports consisted of a mixture of misinformation; true but useless information; and true, high-value information that always arrived too late. For instance, he provided accurate information on Allied forces landing in North Africa in a letter postmarked before the landings but delivered afterwards. The Nazis apologized to Garcia for failing to act on his wonderful intelligence in time.
To account for why he failed to provide key information he would ostensibly have access to, Garcia needed to fabricate a variety of different excuses. When he failed to report on a major movement of the British fleet, Garcia informed his Nazi counterparts that his relevant sub-agent had fallen ill and later died. Bolstered by a fictional obituary in British papers, the Nazis were obliged to provide the fictional man's fictional widow a very factual pension. To support Garcia's spy network, the Nazis were paying him $340,000 US (close to $6 million today).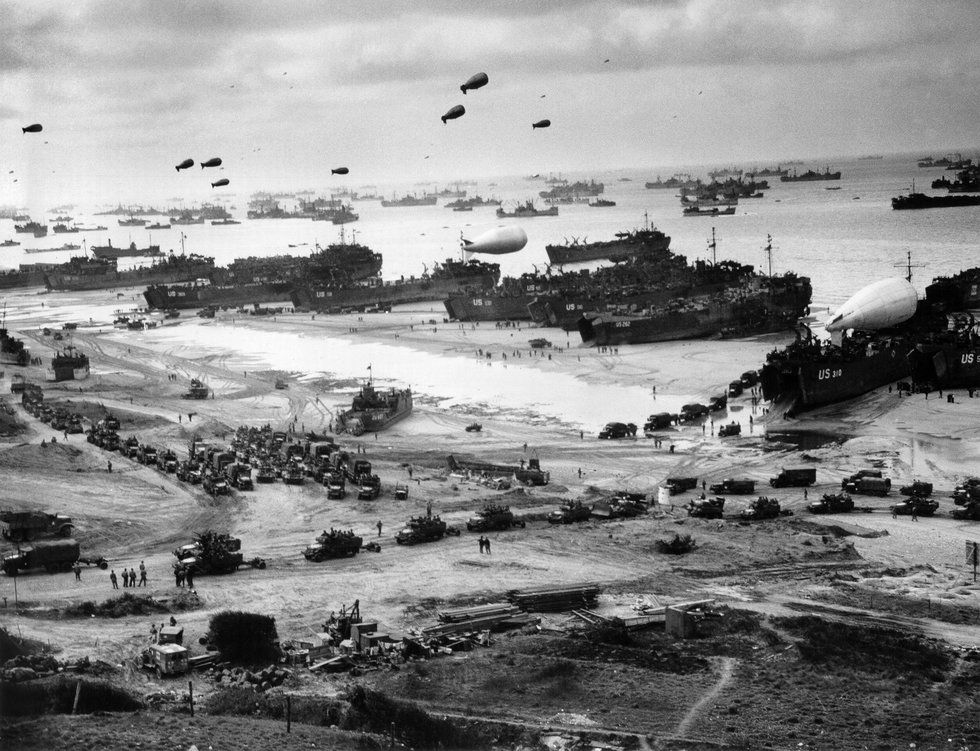 Exploiting the Nazis
Garcia's greatest moment came to during Operation Overlord, which began during the invasion at Normandy on D Day. Having built up trust with the Nazis over the course of the war, Operation Overlord represented the opportunity to exploit that trust.
Through a flurry of reports, Garcia convinced German High Command that an invasion would take place at the Strait of Dover (which Hitler believed to be the case anyhow). In order to maintain his credibility, Garcia told the Nazis to wait for a high-priority message at 3 AM: this was designed to provide the Germans with information on the actual target, Normandy, but just a little too late to prevent the invasion.
In a stroke of luck, the Nazis missed the 3 AM appointment and didn't respond until later that morning. Garcia chastised his handlers for missing the critical first message, saying "I cannot accept excuses or negligence. Were it not for my ideals, I would abandon the work."
With this extra layer of credibility, Garcia invented a fictional army—the First U.S. Army Group—led by General Patton himself and consisting of 150,000 men. With a combination of fake radio chatter and—no joke—inflatable tanks, German High Command was convinced of the presence of an army stationed in south Britain. Garcia convinced the Nazis that this was the true invasion and that Normandy was a diversion. Two Nazi armored divisions and 19 infantry divisions were withheld at the Strait of Dover in anticipation of another attack, allowing the invading force from Normandy to establish a stronger position in France. Without these extra troops, the Axis failed to beat back the Allied invasion.
By inventing a fake army and controlling the flow of information to the Nazis, Garcia ranks among one of the most influential figures of the war. His identity as a double agent was never revealed until decades after, which might explain why so little is heard of him. To be safe, he faked his death from malaria in 1949 and moved to Venezuela to run a bookshop.
Related Articles Around the Web
Big Think Edge
The meaning of the word 'confidence' seems obvious. But it's not the same as self-esteem.
Confidence isn't just a feeling on your inside. It comes from taking action in the world.
Join Big Think Edge today and learn how to achieve more confidence when and where it really matters.
Researchers hope the technology will further our understanding of the brain, but lawmakers may not be ready for the ethical challenges.
Still from John Stephenson's 1999 rendition of Animal Farm.
Surprising Science
Researchers at the Yale School of Medicine successfully restored some functions to pig brains that had been dead for hours.
They hope the technology will advance our understanding of the brain, potentially developing new treatments for debilitating diseases and disorders.
The research raises many ethical questions and puts to the test our current understanding of death.
The image of an undead brain coming back to live again is the stuff of science fiction. Not just any science fiction, specifically B-grade sci fi. What instantly springs to mind is the black-and-white horrors of films like Fiend Without a Face. Bad acting. Plastic monstrosities. Visible strings. And a spinal cord that, for some reason, is also a tentacle?
But like any good science fiction, it's only a matter of time before some manner of it seeps into our reality. This week's Nature published the findings of researchers who managed to restore function to pigs' brains that were clinically dead. At least, what we once thought of as dead.
What's dead may never die, it seems
The researchers did not hail from House Greyjoy — "What is dead may never die" — but came largely from the Yale School of Medicine. They connected 32 pig brains to a system called BrainEx. BrainEx is an artificial perfusion system — that is, a system that takes over the functions normally regulated by the organ. The pigs had been killed four hours earlier at a U.S. Department of Agriculture slaughterhouse; their brains completely removed from the skulls.
BrainEx pumped an experiment solution into the brain that essentially mimic blood flow. It brought oxygen and nutrients to the tissues, giving brain cells the resources to begin many normal functions. The cells began consuming and metabolizing sugars. The brains' immune systems kicked in. Neuron samples could carry an electrical signal. Some brain cells even responded to drugs.
The researchers have managed to keep some brains alive for up to 36 hours, and currently do not know if BrainEx can have sustained the brains longer. "It is conceivable we are just preventing the inevitable, and the brain won't be able to recover," said Nenad Sestan, Yale neuroscientist and the lead researcher.
As a control, other brains received either a fake solution or no solution at all. None revived brain activity and deteriorated as normal.
The researchers hope the technology can enhance our ability to study the brain and its cellular functions. One of the main avenues of such studies would be brain disorders and diseases. This could point the way to developing new of treatments for the likes of brain injuries, Alzheimer's, Huntington's, and neurodegenerative conditions.
"This is an extraordinary and very promising breakthrough for neuroscience. It immediately offers a much better model for studying the human brain, which is extraordinarily important, given the vast amount of human suffering from diseases of the mind [and] brain," Nita Farahany, the bioethicists at the Duke University School of Law who wrote the study's commentary, told National Geographic.
An ethical gray matter
Before anyone gets an Island of Dr. Moreau vibe, it's worth noting that the brains did not approach neural activity anywhere near consciousness.
The BrainEx solution contained chemicals that prevented neurons from firing. To be extra cautious, the researchers also monitored the brains for any such activity and were prepared to administer an anesthetic should they have seen signs of consciousness.
Even so, the research signals a massive debate to come regarding medical ethics and our definition of death.
Most countries define death, clinically speaking, as the irreversible loss of brain or circulatory function. This definition was already at odds with some folk- and value-centric understandings, but where do we go if it becomes possible to reverse clinical death with artificial perfusion?
"This is wild," Jonathan Moreno, a bioethicist at the University of Pennsylvania, told the New York Times. "If ever there was an issue that merited big public deliberation on the ethics of science and medicine, this is one."
One possible consequence involves organ donations. Some European countries require emergency responders to use a process that preserves organs when they cannot resuscitate a person. They continue to pump blood throughout the body, but use a "thoracic aortic occlusion balloon" to prevent that blood from reaching the brain.
The system is already controversial because it raises concerns about what caused the patient's death. But what happens when brain death becomes readily reversible? Stuart Younger, a bioethicist at Case Western Reserve University, told Nature that if BrainEx were to become widely available, it could shrink the pool of eligible donors.
"There's a potential conflict here between the interests of potential donors — who might not even be donors — and people who are waiting for organs," he said.
It will be a while before such experiments go anywhere near human subjects. A more immediate ethical question relates to how such experiments harm animal subjects.
Ethical review boards evaluate research protocols and can reject any that causes undue pain, suffering, or distress. Since dead animals feel no pain, suffer no trauma, they are typically approved as subjects. But how do such boards make a judgement regarding the suffering of a "cellularly active" brain? The distress of a partially alive brain?
The dilemma is unprecedented.
Setting new boundaries
Another science fiction story that comes to mind when discussing this story is, of course, Frankenstein. As Farahany told National Geographic: "It is definitely has [sic] a good science-fiction element to it, and it is restoring cellular function where we previously thought impossible. But to have Frankenstein, you need some degree of consciousness, some 'there' there. [The researchers] did not recover any form of consciousness in this study, and it is still unclear if we ever could. But we are one step closer to that possibility."
She's right. The researchers undertook their research for the betterment of humanity, and we may one day reap some unimaginable medical benefits from it. The ethical questions, however, remain as unsettling as the stories they remind us of.
The team caught a glimpse of a process that takes 18,000,000,000,000,000,000,000 years.
Image source: Pixabay
Surprising Science
In Italy, a team of scientists is using a highly sophisticated detector to hunt for dark matter.
The team observed an ultra-rare particle interaction that reveals the half-life of a xenon-124 atom to be 18 sextillion years.
The half-life of a process is how long it takes for half of the radioactive nuclei present in a sample to decay.
Big think's weekly newsletter.
Get smarter faster from the comfort of your inbox.
See our newsletter privacy policy
here
Most Popular
Most Recent
Big think's weekly newsletter.
Get smarter faster from the comfort of your inbox.
See our newsletter privacy policy
here
© Copyright 2007-2019 & BIG THINK, BIG THINK EDGE,
SMARTER FASTER trademarks owned by The Big Think, Inc. All rights reserved.