The Arctic Circle Was Warmer than Alturas, California, on Sunday
We're in for a lot of weird weather.
30 November, 2015
---
It's difficult to ignore the impacts of climate change. Especially when Barrow, Alaska, a town that sits at the top of the world, just above the Arctic Circle, was warmer than the California city of Alturas.
On Sunday morning, the National Weather Service for Sacramento tweeted that the Northern California city of Alturas was witnessing below-freezing temperatures of minus 3 degrees Fahrenheit while Barrow's was at a balmy 3 degrees.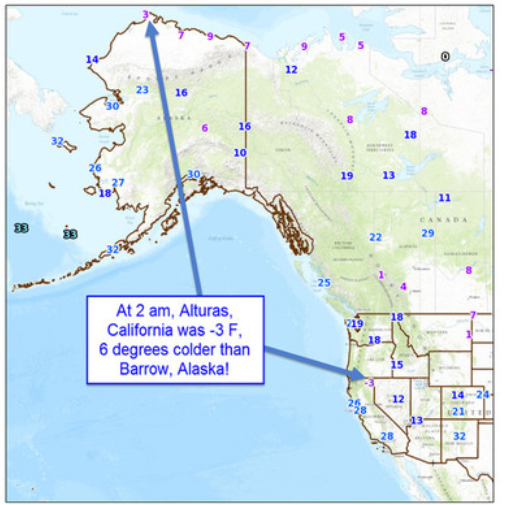 A new study estimated the untapped potential of wind energy across Europe.
Pixabay
Surprising Science
A new report calculated how much electricity Europe could generate if it built onshore wind farms on all of its exploitable land.
The results indicated that European onshore wind farms could supply the whole world with electricity from now until 2050.
Wind farms come with a few complications, but the researchers noted that their study was meant to highlight the untapped potential of the renewable energy source in Europe.
French newspapers report that the trial hasn't lived up to expectations.
Image source: Charly Triballeau / AFP / Getty Images
Technology & Innovation
The French government initially invested in a rural solar roadway in 2016.
French newspapers report that the trial hasn't lived up to expectations.
Solar panel "paved" roadways are proving to be inefficient and too expensive.
You want one. Now you may be able to survive one.
Technology & Innovation
Cats live in a quarter of Western households.
Allergies to them are common and can be dangerous.
A new approach targets the primary trouble-causing allergen.