Scott McLeod
Scott McLeod, J.D., Ph.D., is an Associate Professor of Educational Leadership at the University of Kentucky. He also is the Founding Director of the UCEA Center for the Advanced Study of Technology Leadership in Education (CASTLE), the nation's only academic center dedicated to the technology needs of school administrators, and was a co-creator of the wildly popular video series, Did You Know? (Shift Happens). He has received numerous national awards for his technology leadership work, including recognitions from the cable industry, Phi Delta Kappa, and the National School Boards Association. In Spring 2011 he was a Visiting Canterbury Fellow at the University of Canterbury in New Zealand. Dr. McLeod blogs regularly about technology leadership issues at Dangerously Irrelevant and Mind Dump, and occasionally at The Huffington Post. He can be reached at scottmcleod.net.
16 February, 2011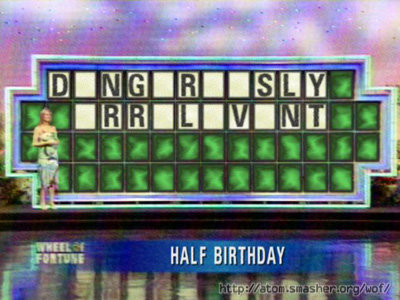 Dangerously Irrelevant was six months old last week. It has been a non-stop learning journey.
---
Like Pete, I too have been pleased with the warm welcome extended to me by more established bloggers. As I have come to understand this communication medium better (by participating, not just reading!), my understanding that there are a bazillion blogs out there with interesting things to say has increased significantly. This is dangerous to an incessant learner such as myself. It's very, very tempting to try and spend hours each day reading, dialoguing, and discovering.
We all make important decisions about which blogs to read. We pick and keep what resonates with us. Sometimes we get overwhelmed and have to blow out our RSS aggregators and start over. Here's how I choose what I read:
I rarely read blogs that are focused on classroom instruction. Not because they don't have interesting things to say, but because there simply are too many of them and because my focus is leadership. I started blogging at Dangerously Irrelevant because I wanted to try out blogging and because I felt there was a leadership orientation that often was missing from what I read in the education blogosphere. I have come to the pleasant realization that there are more leadership types out there than I originally believed, and I tend to read them and others that are dealing with school-, district-, state-, or federal-level leadership and policy issues.
I stick with blogs that regularly cause me to think. We blog for different reasons. I'm attracted to those bloggers that are regularly wrestling with ideas and issues. I don't care if they're re-hashing old stuff; for them that stuff may be new and they may cause me to rethink something. I'm interested in the thoughtful, reflective interplay of personality with problem. If someone causes my brain to say "Huh!" or "Wow, that was good." or "I'm not sure I quite get that. Let me think on that a while." on a regular basis, he or she has a dedicated spot in my aggregator.
I gravitate toward bloggers who create resources that are helpful and add value. Many of us blog. Few of us create resources that can be used by others. I am grateful for those who do.
I appreciate cleverness and passion. If you are witty, write distinctively or passionately, make me laugh, or are good for a memorable quote now and then, I'm yours.
I like bloggers who aren't afraid to challenge the status quo. Some of educators' most-cherished beliefs and practices are up for reconsideration in this new technological era. I like bloggers who are willing and interested in at least rethinking, if not always revising, what we're doing.
I follow interesting comments. One of the best ways I find new voices is by clicking on the names of folks who have left an interesting comment on my own blog or someone else's. I'll peruse their blogs and, if I like what I see, I'll add them to the area in my aggregator that's reserved for folks I'm trying out. After a month or two, I'll either move them to a more permanent area or replace them with someone new.
I track links from those I trust. If a blogger I respect links to someone, I'll usually follow the trail. If that person is reading you, chances are I might like you too.
I don't filter by ideology, but I rarely read bloggers who are grumpy. I try to expose myself to different perspectives and viewpoints, but I don't have time to waste on people who have a tendency to complain or bring down others. I believe in the old saw that one should 'criticize ideas, not people.' If bloggers frequently use personally-insulting language, denigrate others, and/or grouse about stuff, I'm not going to read them much. I try really hard to stick with those folks when I think their content is good, but in the end their delivery gets in the way of their message.
There was a thread floating around a while ago about how we think about our writing. At the risk of maybe starting another such chain, it would be fun to hear from others about how they choose who and what they read.
I am deeply honored that so many of you feel I am a voice worth hearing. Thank you for dedicating some of your precious time and aggregator space to Dangerously Irrelevant.
The best-selling author tells us his methods.
Videos
James Patterson has sold 300 million copies of his 130 books, making him one of the most successful authors alive today.
He talks about how some writers can overdo it by adding too much research, or worse, straying from their outline for too long.
James' latest book, The President is Missing, co-written with former President Bill Clinton, is out now.

Pfizer's partnerships strengthen their ability to deliver vaccines in developing countries.
Susan Silbermann, Global President of Pfizer Vaccines, looks on as a health care worker administers a vaccine in Rwanda. Photo: Courtesy of Pfizer.
Sponsored
Community healthcare workers face many challenges in their work, including often traveling far distances to see their clients
Pfizer is helping to drive the UN's sustainable development goals through partnerships.
Pfizer partnered with AMP and the World Health Organization to develop a training program for healthcare workers.
It's the first time the association hasn't hired a comedian in 16 years.
(Photo by Anna Webber/Getty Images for Vulture Festival)
Culture & Religion
The 2018 WHCA ended in controversy after comedian Michelle Wolf made jokes some considered to be offensive.
The WHCA apologized for Wolf's jokes, though some journalists and many comedians backed the comedian and decried arguments in favor of limiting the types of speech permitted at the event.
Ron Chernow, who penned a bestselling biography of Alexander Hamilton, will speak at next year's dinner.
Big think's weekly newsletter.
Get smarter faster from the comfort of your inbox.
See our newsletter privacy policy
here
Most Popular
Most Recent
Big think's weekly newsletter.
Get smarter faster from the comfort of your inbox.
See our newsletter privacy policy
here
© Copyright 2007-2018 & BIG THINK, BIG THINK EDGE,
SMARTER FASTER trademarks owned by The Big Think, Inc. All rights reserved.