10 essential new skills you can start learning today
From career changes to just picking up a new leisure activity, all of these skill bundles are hundreds of dollars off their regular price right now.
27 January, 2020
These 10 skills training bundles will have you mastering a new talent.
Subjects range from music producing and graphic design to electrical engineering and stock trading.
Each skill training bundle is currently at least 95% off.
---
New year, new you. Too often, we get to the end of another 12 months and realize that maybe we didn't accomplish as much as we'd have liked over the past 365 days. Well, there's a simple way to set yourself up for a happy appraisal once 2020 is finished—jump in and start something new right off the bat.
To help, we've assembled 10 different learning packages, each ready to help you get started mastering a new skill. From career redefinitions to just picking up a new leisure time activity, all of these bundles are hundreds of dollars off their regular price right now.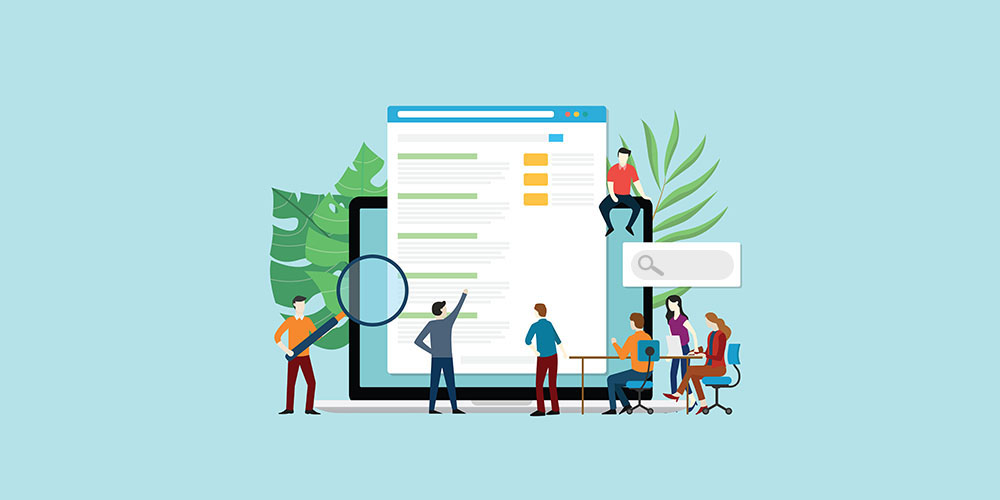 These seven courses will give you all the insight you need to optimize a website or digital marketing strategy. From boosting your search engine rankings and leveraging the power of platforms like Facebook and Google, you'll learn proven methods for getting more attention online.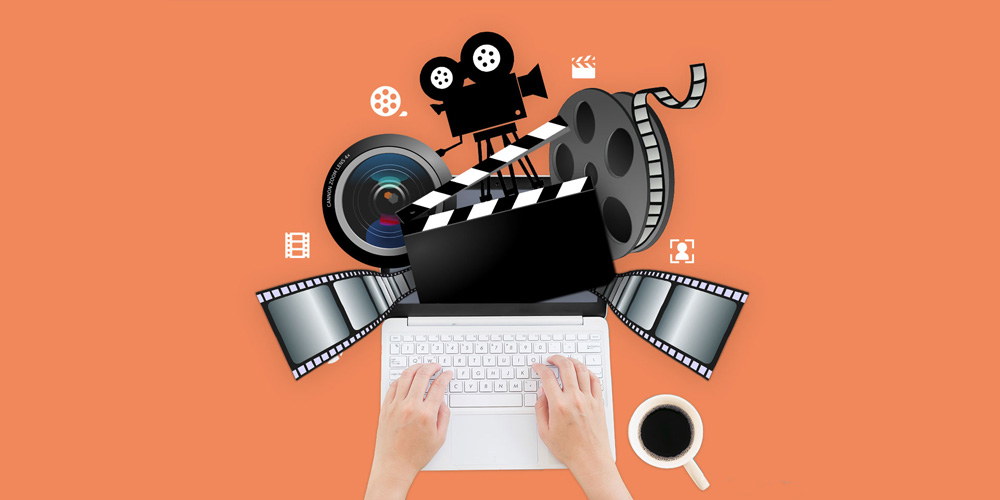 Everybody has at least one big idea for a movie inside them. With this three-course collection, you'll unlock the tools needed to write, shoot and distribute your own feature film. Who knows ... with these expert-led courses, it might even be be a hit.
Running a digital storefront has changed the way business is done, and with this 11-course, 31-hour selection the steps are laid out for starting an ecommerce website, selling your products and services through Amazon, eBay and even running an international dropshipping operation as a side hustle.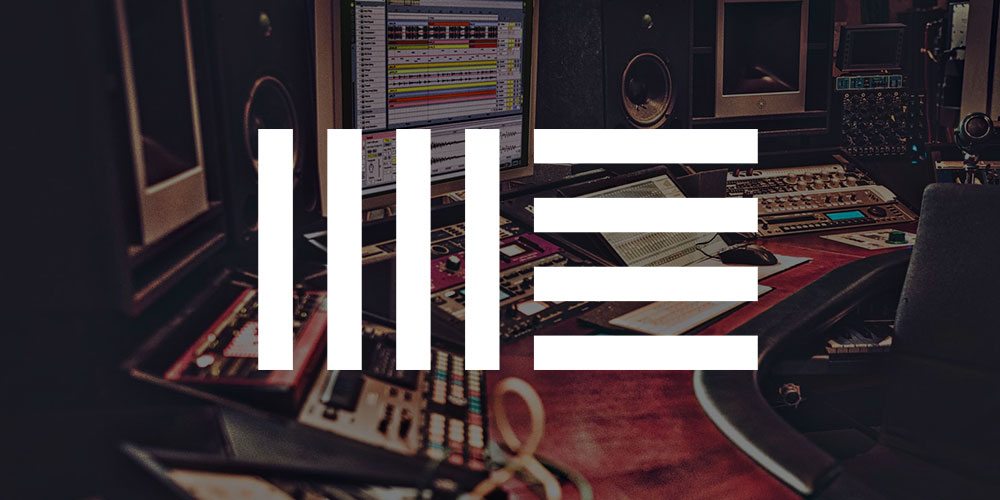 If you've got a love for music, the 10 courses assembled here can show you how to produce tracks of your own with Ableton Live, a premier audio workstation for producing, finishing and performing live music. This training is all about the DIY know-how needed to mold or become a new music star.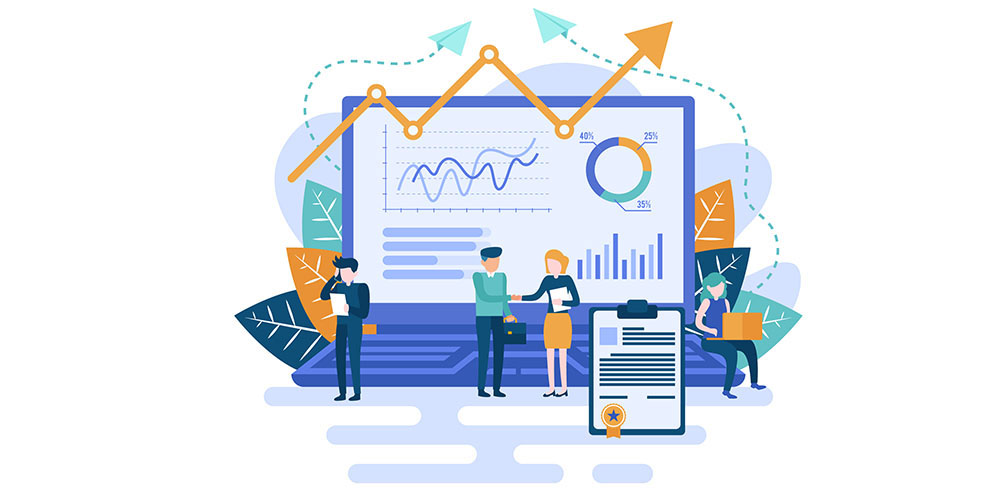 Who couldn't use more money? With this collection of five courses, financial experts will give you the inside scoop on stock investments, trading, financial analysis and more. Once you understand the game, this training will help you make the smart financial decisions that could put a few (or more than a few) extra dollars in your pocket.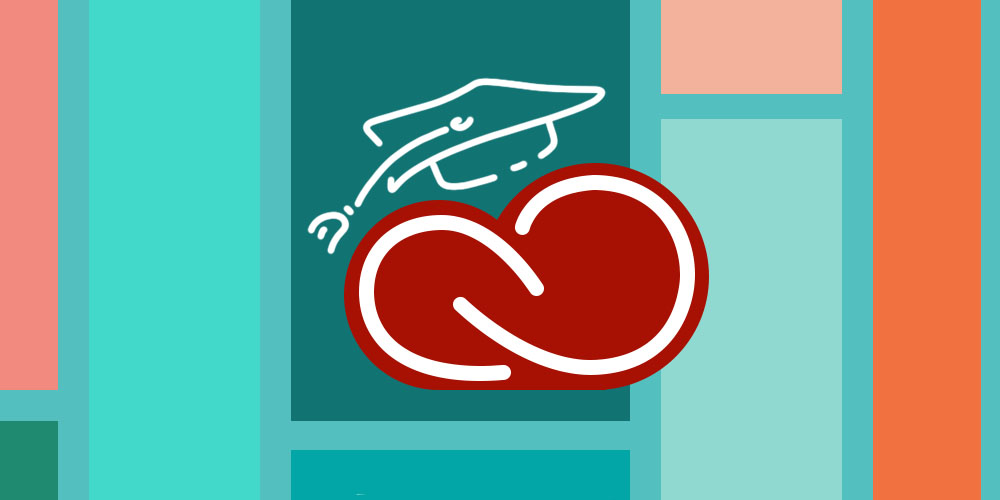 From design aesthetics to learning tools like Photoshop, Illustrator and InDesign, the seven courses gathered here can help make any graphic design idea possible. Covering the top design tools of the trade, this is the background that can turn a flair for artistry into a full-time career.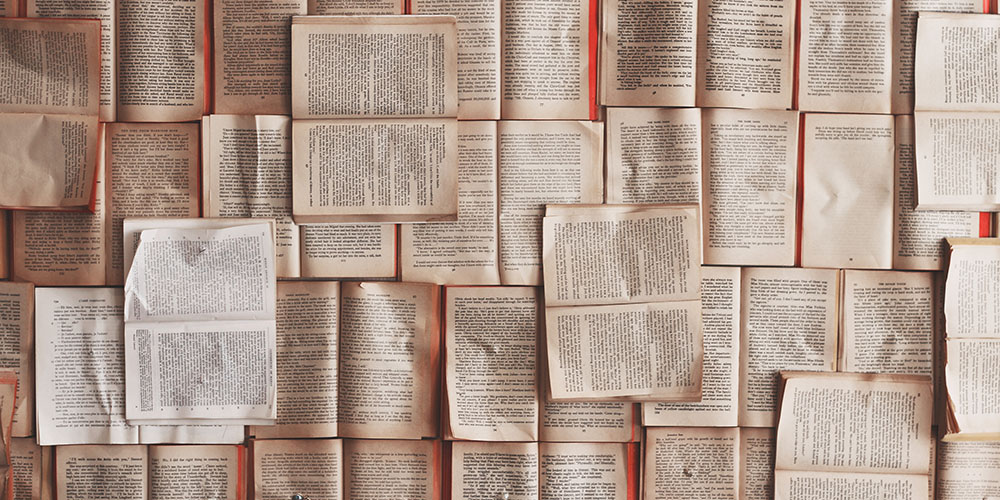 This six-course collection gives you the steps to actually retrain your brain, boosting your reading speed while helping you retain more of what you read with insightful memory techniques. If you want to read 300 books a year, this is the training for you.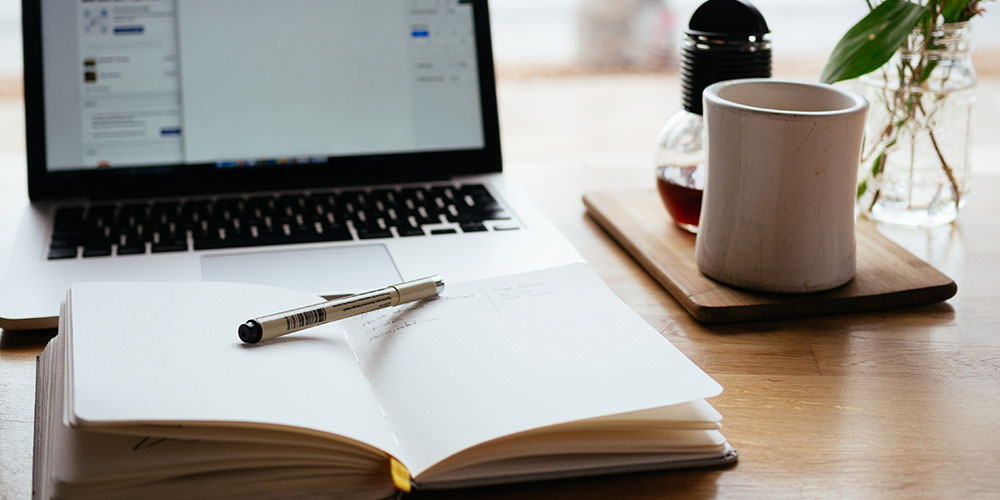 From prose to novel writing to crafting your own movie script, this five-course package can unlock your inner writer. Learn basic storytelling and screenwriting principles to help form and sharpen your work as well as the tactics that can actually help get it seen.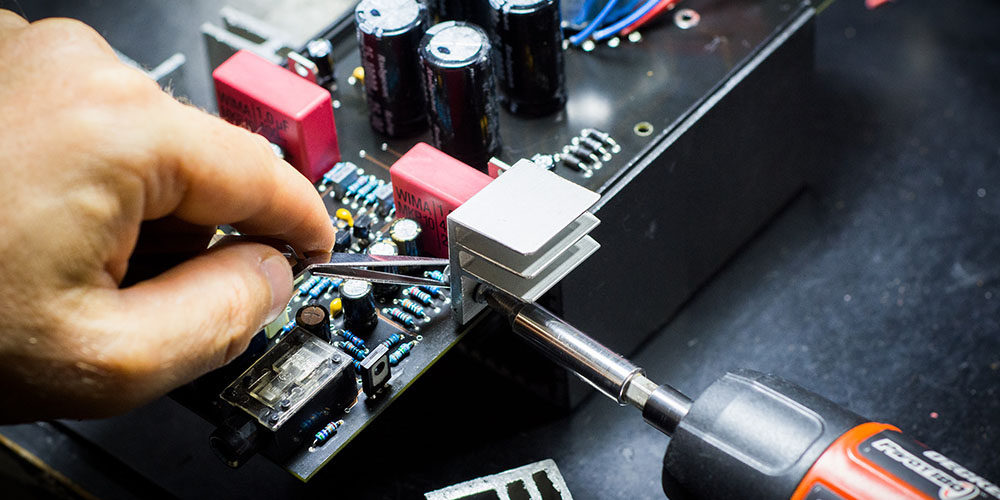 Electrical engineering is an evergreen career path and with the five courses collected in this bundle, you'll have the background to get into this lucrative job sector. From basic circuitry to designing electrical system to even understanding how a substation works, this package has everything you need to get started.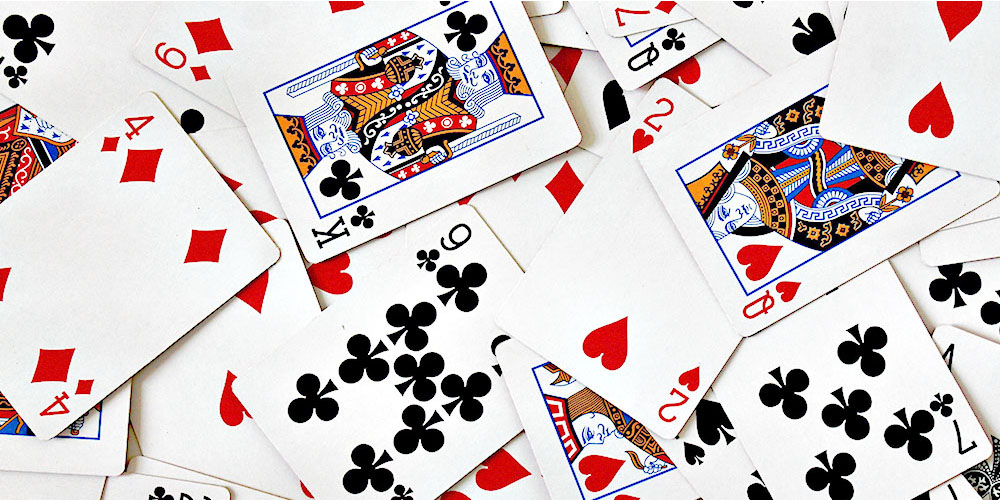 Who doesn't want to be the true shark at the poker table? These 11 mastery courses lay out the strategies and basic math involved in elevating your poker skills from guessing you might win to knowing you can. Whether you want to play tournaments, cash games or just stomp your friends, the tools found here will be invaluable.
Software not included. Prices are subject to change.
When you buy something through a link in this article or from our shop, Big Think earns a small commission. Thank you for supporting our team's work.
More From Big Think
Related Articles
A new government report describes 144 sightings of unidentified aerial phenomena.
Surprising Science
The military has rebranded unidentified flying objects as unidentified aerial phenomena – UAPs – in part to avoid the stigma that has been attached to claims of aliens visiting the Earth since the Roswell incident in 1947. The report presents no convincing evidence that alien spacecraft have been spotted, but some of the data defy easy interpretation.
I'm a professor of astronomy who has written extensively on the search for life in the universe. I also teach a free online class on astrobiology. I do not believe that the new government report or any other sightings of UFOs in the past are proof of aliens visiting Earth. But the report is important because it opens the door for a serious look at UFOs. Specifically, it encourages the U.S. government to collect better data on UFOs, and I think the release of the report increases the chances that scientists will try to interpret that data. Historically, UFOs have felt off limits to mainstream science, but perhaps no more.
Three videos from the U.S. military sparked a recent surge in interest in UFOs.
What's in the UFO report?
The No. 1 thing the report focuses on is the lack of high-quality data. Here are the highlights from the slender nine-page report, covering a total of 144 UAP sightings from U.S. government sources between 2004 and 2021:
"Limited data and inconsistent reporting are key challenges to evaluating UAP."
Some observations "could be the result of sensor errors, spoofing, or observer misperception."
"UAP clearly pose a safety of flight issue and may pose a challenge to U.S. national security."
Of the 144 sightings, the task force was "able to identify one reported UAP with high confidence. In that case, we identified the object as a large, deflating balloon. The others remain unexplained."
"Some UAP many be technologies deployed by China, Russia, another nation, or non-governmental entity."
UFOs are taboo among scientists
UFO means unidentified flying object. Nothing more, nothing less. You'd think scientists would enjoy the challenge of solving this puzzle. Instead, UFOs have been taboo for academic scientists to investigate, and so unexplained reports have not received the scrutiny they deserve.
One reason is that most scientists think there is less to most reports than meets the eye, and the few who have dug deeply have mostly debunked the phenomenon. Over half of sightings can be attributed to meteors, fireballs and the planet Venus.
Another reason for the scientific hesitance is that UFOs have been co-opted by popular culture. They are part of a landscape of conspiracy theories that includes accounts of abduction by aliens and crop circles. Scientists worry about their professional reputations, and the association of UFOs with these supernatural stories causes most researchers to avoid the topic.
But some scientists have looked. In 1968, Edward U. Condon at the University of Colorado published the first major academic study of UFO sightings. The Condon Report put a damper on further research when it found that "nothing has come from the study of UFOs in the past 21 years that has added to scientific knowledge."
However, a review in 1998 by a panel led by Peter Sturrock, a professor of applied physics at Stanford University, concluded that some sightings are accompanied by physical evidence that deserves scientific study. Sturrock also surveyed professional astronomers and found that nearly half thought UFOs were worthy of scientific study, with higher interest among younger and more well-informed astronomers.
If astronomers are intrigued by UFOs – and believe some cases deserve study with academic rigor – what's holding them back? A history of mistrust between ufologists and scientists hasn't helped. And while UFO research has employed some of the tools of the scientific method, it has not had the core of skeptical, evidence-based reasoning that demarcates science from pseudoscience.
A search of 90,000 recent and current grants awarded by the National Science Foundation finds none addressing UFOs or related phenomena. I've served on review panels for 35 years, and can imagine the reaction if such a proposal came up for peer review: raised eyebrows and a quick vote not to fund.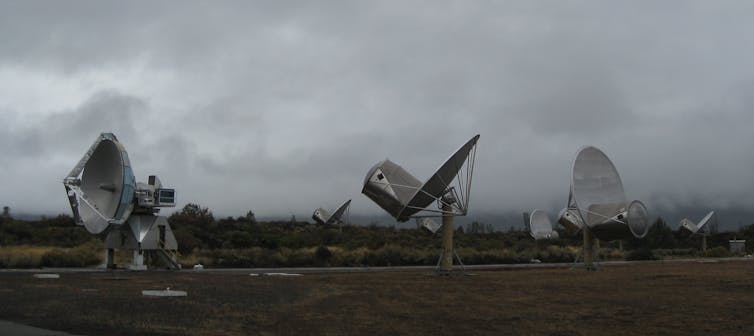 Radio telescopes like the Allen Telescope Array seen here scan the sky looking for signs of intelligent life in the universe. (Brewbooks/Wikimedia Commons, CC BY-SA)
A decadeslong search for aliens
While the scientific community has almost entirely avoided engaging with UFOs, a much more mainstream search for intelligent aliens and their technology has been going on for decades.
The search is motivated by the fact that astronomers have, to date, discovered over 4,400 planets orbiting other stars. Called exoplanets, some are close to the Earth's mass and at just the right distance from their stars to potentially have water on their surfaces – meaning they might be habitable.
Astronomers estimate that there are 300 million habitable worlds in the Milky Way galaxy alone, and each one is a potential opportunity for life to develop and for intelligence and technology to emerge. Indeed, most astronomers think it very unlikely that humans are the only or the first advanced civilization.
This confidence has fueled an active search for extraterrestrial intelligence, known as SETI. It has been unsuccessful so far. As a result, researchers have recast the question "Are we alone?" to "Where are the aliens?" The absence of evidence for intelligent aliens is called the Fermi paradox. First articulated by the physicist Enrico Fermi, it's a paradox because advanced civilizations should be spread throughout the galaxy, yet we see no sign of their existence.
The SETI activity has not been immune from scientists' criticism. It was starved of federal funding for decades and recently has gotten most of its support from private sources. However, in 2020, NASA resumed funding for SETI, and the new NASA administrator wants researchers to pursue the topic of UFOs.
In this context, the intelligence report is welcome. The report draws few concrete conclusions about UFOs and avoids any reference to aliens or extraterrestrial spacecraft. However, it notes the importance of destigmatizing UFOs so that more pilots report what they see. It also sets a goal of moving from anecdotal observations to standardized and scientific data collection. Time will tell if this is enough to draw scientists into the effort, but the transparency to publish the report at all reverses a long history of secrecy surrounding U.S. government reports on UFOs.
I don't see any convincing evidence of alien spacecraft, but as a curious scientist, I hope the subset of UFO sightings that are truly unexplained gets closer study. Scientists are unlikely to weigh in if their skepticism generates attacks from "true believers" or they get ostracized by their colleagues. Meanwhile, the truth is still out there.
This article has been updated to clarify that the report was produced by the Office of the Director of National Intelligence.
Chris Impey, University Distinguished Professor of Astronomy, University of Arizona
This article is republished from The Conversation under a Creative Commons license. Read the original article.
Gain-of-function mutation research may help predict the next pandemic — or, critics argue, cause one.
Coronavirus
This article was originally published on our sister site, Freethink.
"I was intrigued," says Ron Fouchier, in his rich, Dutch-accented English, "in how little things could kill large animals and humans."
It's late evening in Rotterdam as darkness slowly drapes our Skype conversation.
This fascination led the silver-haired virologist to venture into controversial gain-of-function mutation research — work by scientists that adds abilities to pathogens, including experiments that focus on SARS and MERS, the coronavirus cousins of the COVID-19 agent.
If we are to avoid another influenza pandemic, we will need to understand the kinds of flu viruses that could cause it. Gain-of-function mutation research can help us with that, says Fouchier, by telling us what kind of mutations might allow a virus to jump across species or evolve into more virulent strains. It could help us prepare and, in doing so, save lives.
Many of his scientific peers, however, disagree; they say his experiments are not worth the risks they pose to society.
A virus and a firestorm
The Dutch virologist, based at Erasmus Medical Center in Rotterdam, caused a firestorm of controversy about a decade ago, when he and Yoshihiro Kawaoka at the University of Wisconsin-Madison announced that they had successfully mutated H5N1, a strain of bird flu, to pass through the air between ferrets, in two separate experiments. Ferrets are considered the best flu models because their respiratory systems react to the flu much like humans.
The mutations that gave the virus its ability to be airborne transmissible are gain-of-function (GOF) mutations. GOF research is when scientists purposefully cause mutations that give viruses new abilities in an attempt to better understand the pathogen. In Fouchier's experiments, they wanted to see if it could be made airborne transmissible so that they could catch potentially dangerous strains early and develop new treatments and vaccines ahead of time.
The problem is: their mutated H5N1 could also cause a pandemic if it ever left the lab. In Science magazine, Fouchier himself called it "probably one of the most dangerous viruses you can make."
Just three special traits
Recreated 1918 influenza virionsCredit: Cynthia Goldsmith / CDC / Dr. Terrence Tumpey / Public domain via Wikipedia
For H5N1, Fouchier identified five mutations that could cause three special traits needed to trigger an avian flu to become airborne in mammals. Those traits are (1) the ability to attach to cells of the throat and nose, (2) the ability to survive the colder temperatures found in those places, and (3) the ability to survive in adverse environments.

A minimum of three mutations may be all that's needed for a virus in the wild to make the leap through the air in mammals. If it does, it could spread. Fast.
Fouchier calculates the odds of this happening to be fairly low, for any given virus. Each mutation has the potential to cripple the virus on its own. They need to be perfectly aligned for the flu to jump. But these mutations can — and do — happen.
"In 2013, a new virus popped up in China," says Fouchier. "H7N9."
H7N9 is another kind of avian flu, like H5N1. The CDC considers it the most likely flu strain to cause a pandemic. In the human outbreaks that occurred between 2013 and 2015, it killed a staggering 39% of known cases; if H7N9 were to have all five of the gain-of-function mutations Fouchier had identified in his work with H5N1, it could make COVID-19 look like a kitten in comparison.
H7N9 had three of those mutations in 2013.
Gain-of-function mutation: creating our fears to (possibly) prevent them
Flu viruses are basically eight pieces of RNA wrapped up in a ball. To create the gain-of-function mutations, the research used a DNA template for each piece, called a plasmid. Making a single mutation in the plasmid is easy, Fouchier says, and it's commonly done in genetics labs.
If you insert all eight plasmids into a mammalian cell, they hijack the cell's machinery to create flu virus RNA.
"Now you can start to assemble a new virus particle in that cell," Fouchier says.
One infected cell is enough to grow many new virus particles — from one to a thousand to a million; viruses are replication machines. And because they mutate so readily during their replication, the new viruses have to be checked to make sure it only has the mutations the lab caused.
The virus then goes into the ferrets, passing through them to generate new viruses until, on the 10th generation, it infected ferrets through the air. By analyzing the virus's genes in each generation, they can figure out what exact five mutations lead to H5N1 bird flu being airborne between ferrets.
And, potentially, people.
"This work should never have been done"
The potential for the modified H5N1 strain to cause a human pandemic if it ever slipped out of containment has sparked sharp criticism and no shortage of controversy. Rutgers molecular biologist Richard Ebright summed up the far end of the opposition when he told Science that the research "should never have been done."
"When I first heard about the experiments that make highly pathogenic avian influenza transmissible," says Philip Dormitzer, vice president and chief scientific officer of viral vaccines at Pfizer, "I was interested in the science but concerned about the risks of both the viruses themselves and of the consequences of the reaction to the experiments."
In 2014, in response to researchers' fears and some lab incidents, the federal government imposed a moratorium on all GOF research, freezing the work.
Some scientists believe gain-of-function mutation experiments could be extremely valuable in understanding the potential risks we face from wild influenza strains, but only if they are done right. Dormitzer says that a careful and thoughtful examination of the issue could lead to processes that make gain-of-function mutation research with viruses safer.
But in the meantime, the moratorium stifled some research into influenzas — and coronaviruses.
The National Academy of Science whipped up some new guidelines, and in December of 2017, the call went out: GOF studies could apply to be funded again. A panel formed by Health and Human Services (HHS) would review applications and make the decision of which studies to fund.
As of right now, only Kawaoka and Fouchier's studies have been approved, getting the green light last winter. They are resuming where they left off.
Pandora's locks: how to contain gain-of-function flu
Here's the thing: the work is indeed potentially dangerous. But there are layers upon layers of safety measures at both Fouchier's and Kawaoka's labs.
"You really need to think about it like an onion," says Rebecca Moritz of the University of Wisconsin-Madison. Moritz is the select agent responsible for Kawaoka's lab. Her job is to ensure that all safety standards are met and that protocols are created and drilled; basically, she's there to prevent viruses from escaping. And this virus has some extra-special considerations.
The specific H5N1 strain Kawaoka's lab uses is on a list called the Federal Select Agent Program. Pathogens on this list need to meet special safety considerations. The GOF experiments have even more stringent guidelines because the research is deemed "dual-use research of concern."
There was debate over whether Fouchier and Kawaoka's work should even be published.
"Dual-use research of concern is legitimate research that could potentially be used for nefarious purposes," Moritz says. At one time, there was debate over whether Fouchier and Kawaoka's work should even be published.
While the insights they found would help scientists, they could also be used to create bioweapons. The papers had to pass through a review by the U.S. National Science Board for Biosecurity, but they were eventually published.
Intentional biowarfare and terrorism aside, the gain-of-function mutation flu must be contained even from accidents. At Wisconsin, that begins with the building itself. The labs are specially designed to be able to contain pathogens (BSL-3 agricultural, for you Inside Baseball types).
They are essentially an airtight cement bunker, negatively pressurized so that air will only flow into the lab in case of any breach — keeping the viruses pushed in. And all air in and out of the lap passes through multiple HEPA filters.
Inside the lab, researchers wear special protective equipment, including respirators. Anyone coming or going into the lab must go through an intricate dance involving stripping and putting on various articles of clothing and passing through showers and decontamination.
And the most dangerous parts of the experiment are performed inside primary containment. For example, a biocontainment cabinet, which acts like an extra high-security box, inside the already highly-secure lab (kind of like the radiation glove box Homer Simpson is working in during the opening credits).
"Many people behind the institution are working to make sure this research can be done safely and securely." — REBECCA MORITZ
The Federal Select Agent program can come and inspect you at any time with no warning, Moritz says. At the bare minimum, the whole thing gets shaken down every three years.
There are numerous potential dangers — a vial of virus gets dropped; a needle prick; a ferret bite — but Moritz is confident that the safety measures and guidelines will prevent any catastrophe.
"The institution and many people behind the institution are working to make sure this research can be done safely and securely," Moritz says.
No human harm has come of the work yet, but the potential for it is real.
"Nature will continue to do this"
They were dead on the beaches.
In the spring of 2014, another type of bird flu, H10N7, swept through the harbor seal population of northern Europe. Starting in Sweden, the virus moved south and west, across Denmark, Germany, and the Netherlands. It is estimated that 10% of the entire seal population was killed.
The virus's evolution could be tracked through time and space, Fouchier says, as it progressed down the coast. Natural selection pushed through gain-of-function mutations in the seals, similarly to how H5N1 evolved to better jump between ferrets in his lab — his lab which, at the time, was shuttered.
"We did our work in the lab," Fouchier says, with a high level of safety and security. "But the same thing was happening on the beach here in the Netherlands. And so you can tell me to stop doing this research, but nature will continue to do this day in, day out."
Critics argue that the knowledge gained from the experiments is either non-existent or not worth the risk; Fouchier argues that GOF experiments are the only way to learn crucial information on what makes a flu virus a pandemic candidate.
"If these three traits could be caused by hundreds of combinations of five mutations, then that increases the risk of these things happening in nature immensely," Fouchier says.
"With something as crucial as flu, we need to investigate everything that we can," Fouchier says, hoping to find "a new Achilles' heel of the flu that we can use to stop the impact of it."
From "mutilated males" to "wandering wombs," dodgy science affects how we view the female body still today.
Credit
: Hà Nguyễn via Unsplash
Sex & Relationships
The history of medicine and biology often has been embarrassingly wrong when it comes to female anatomy and was surprisingly resistant to progress.
Aristotle and the ancient Greeks are much to blame for the mistaken notion of women as cold, passive, and little more than a "mutilated man."
Thanks to this dubious science, and the likes of Sigmund Freud, we live today with a legacy that judges women according to antiquated biology and psychology.
The story of medicine has not been particularly kind to women. Not only was little anatomical or scientific research done on women or on women-specific issues, doctors often treated them differently.
Even today, women are up to ten times more likely to have their symptoms explained away as being psychological or psychosomatic than men. Worryingly, women are 50 percent more likely to be misdiagnosed after a heart attack, and drugs designed for "everyone" are actually much less effective (for pain) or too effective (for sleeping) in women.
Are these differences real or imagined? And what can the history of female medicine teach us about where we are today?
A mutilated male
Aristotle is rightly considered one of the greatest minds of all time and is recognized as the founding father of many disciplines, including biology. He was one of the most rigorous and comprehensive scientists and field researchers the world had known. He categorized a large number of species based on a wide range of traits, such as movement, longevity, and sensory capacity. His views on women, then, stemmed from what he thought of as good, proper study. The problem is that he got pretty much all of it wrong.
According to Aristotle, during pregnancy, it was the man who, alone, contributed the all-important "form" of a fetus (that is, its defining nature and personality), whereas the woman provided only the matter (that is, the environment and sustenance to grow the fetus, which was provided by the menstrual blood).
From this, Aristotle extrapolated all sorts of dubious conclusions. He ventured that the man was superior, active, and dominant, and the woman inferior, passive, and submissive. As such, the woman's role was to nurture children, run a household, and be silent and obedient — political and cultural manifestations of dodgy biology. If women did not provide a child's form and nature, how important could they really be?
Given this passivity, Aristotle argued that the woman must be associated with other passive things, like being cold and slow. The man, being dynamic and energetic, must be hot and fast. From this, Aristotle concluded that any defects or problems in childbirth can only be due to the sluggishness of the female womb. Even the positive biological aspects of being female, such as greater longevity, were put down to this cold rigidity — a lack of metabolism and spirit. Most notorious of all, since Aristotle believed that female children were themselves the result of an incomplete and underdeveloped gestation, women were simply "mutilated males" whose mothers' cold wombs had overpowered the warm, vital, male sperm.
Aristotle can still be counted as a great mind, but when it came to women, his ideas have not aged well in just how far they negatively influenced what came after. Given that his works were seen as the authority well into the 16th century, he left quite the pernicious legacy.
A wandering womb
But, how much can we really blame Aristotle? Without the aid of modern scientific equipment, physicians and biologists were left to guess about female anatomy. Unfortunately, the damage was done, and Aristotle's ideas of a troublesome uterus became so mainstream that they led to one of the more bizarre ideas in medical history: the wandering womb.
The "wandering womb" is the idea that the womb is actually some kind of roaming parasite in the body, possibly even a separate organism. According to this theory, after a woman menstruates, her womb becomes hot and dry and so becomes extra mobile. It is transformed into a voracious hunter. The womb will dart from organ to organ, seeking to steal its moisture and other vital fluids. This parasitic behavior caused all sorts of (female only) illnesses.
If a woman had asthma, the womb was leeching the lungs. Stomach aches, it was in the gut. And if it attacked the heart (which the ancients thought was the source of our thoughts), then it would cause all manner of mental health issues. In fact, the Greek word for womb is "hystera," and so when we call someone (often a woman) hysterical, we are saying that their womb is causing mischief.
The "solutions" or "remedies" for a wandering womb were as strange as the theory. Since the womb was supposed to be attracted to sweet smells, placing flowers or perfumes around the vagina would "lure" it down. On the flip side, if you smoked noxious substances or ate disgusting foods, it would "repel" the womb away. By using all manner of smells, you could make the womb move wherever you wanted.
The oddest "remedy" — and most male-centric of all — is that, since the wandering womb was said to be caused by heat and dryness, a good solution would be male semen, which was thought of as cooling and wet. And so, the ancient and highly inaccurate myth was born that sex could cure a woman of her "hysteria."
A lingering problem
We live today with the legacy of this kind of thinking. Freud was much taken with the idea of "hysteria," and although he did accept that men could be subject to it as well, he believed it was overwhelmingly a female problem caused by female biology. The woman, for Freud, is mostly defined by her "sexual function." What Freud calls "normal femininity" (the preferred and best outcome) is defined by passivity. A woman's ideal development is one which moves from being active and "phallic" to passive and vaginal.
Nowadays, Freud and Aristotle's legacy lies in just how easily women are defined by their sexuality. Given that men and women, both, are equally dependent on their biology, it is curious how much more often women are reduced to theirs. The idea that women are more emotional or slaves to their hormones than men is still a depressingly familiar trope. It is an idea that goes back to the Greeks.
If we think biology is important to who we are (as it most certainly is), we ought to make sure that the biology is as good and accurate as it can be.
Jonny Thomson teaches philosophy in Oxford. He runs a popular Instagram account called Mini Philosophy (@philosophyminis). His first book is Mini Philosophy: A Small Book of Big Ideas.
Big think's weekly newsletter.
Get smarter faster from the comfort of your inbox.
See our newsletter privacy policy
here
Most Popular
Most Recent
Big think's weekly newsletter.
Get smarter faster from the comfort of your inbox.
See our newsletter privacy policy
here
© Copyright 2007-2020 & BIG THINK, BIG THINK EDGE,
SMARTER FASTER trademarks owned by Freethink Media, Inc. All rights reserved.