The Power of Forgiveness
For most Americans, the Amish way of forgiveness is difficult to comprehend. It's sourced deeply within their way of life, which is grounded in compassionate, unyielding faith.
27 August, 2013
On April 17, 2012, 21-year-old Chandler Gerber was driving down a silent, deserted stretch of rural Indiana highway on his way to work. As such, he didn't see the harm in briefly trading text messages with his wife. Gerber also didn't see the Amish buggy before he rear-ended it at 60 miles per hour. 

The results were devastating: clothes strewn across the pavement, a crumpled buggy, a mangled horse, a 3-year-old and a 5-year-old dead.

Weeks after the horrific accident, Gerber received a letter from Martin Swartz, the father of the children whose lives Gerber had negligently taken. Here's what it said:


Dear Ones, 

Trusting in God's ways, How does this find you? Hope all in good health and in good cheer. Around here we're all on the go and trying to make the best we can. I always wonder if we take enough time with our children. Wishing you the best with your little one and the unknown future. I think of you often. Keep looking up. God is always there.

Sincerely, 
Martin and Mary Swartz.


Gerber had been forgiven.

This unbelievable resiliency and willingness to let go of resentment in the face of unspeakable tragedy is nothing new to the Amish. In 2006, 32-year-old Charles Roberts entered the one-room West Nickel Mines School in Lancaster County, Pennsylvania with an array of weaponry and ammunition, resolved to do evil. He allowed 15 male students, three parents with infants, and a pregnant woman to leave the schoolhouse, then lined up the remaining students -- all girls, aged 7 to 13 -- and shot them execution style. Five died. Roberts committed suicide. 

Amazingly, just hours after the incident, the Amish community extended their thoughts, prayers, and forgiveness to the deceased Roberts and his family. Many Amish visited Roberts' parents and widow personally and dozens attended his funeral.

"We must not think evil of this man," the grandfather of one of the murdered girls urged.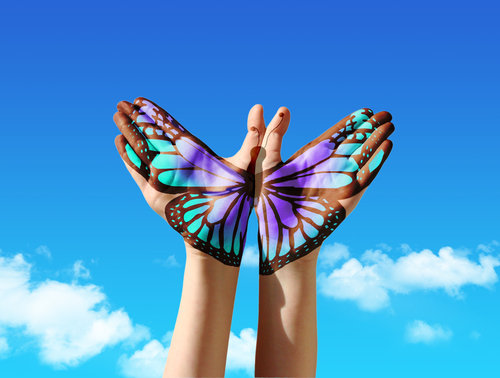 ---
For most Americans, the Amish way of forgiveness is difficult to comprehend. It's sourced deeply within their way of life, which is grounded in compassionate, unyielding faith.

"...Rather than using religion to bless and legitimize revenge, the Amish believe that God smiles on acts of grace that open doors for reconciliation," Donald B. Kraybill, a distinguished professor at Elizabethtown College explained in 2007.

But forgiveness is not only grounded in faith, but also in science. In 1996, University of Wisconsin educational psychologist Robert Enright developed a process model of forgiveness. It can be broken down into four phases: uncovering anger, deciding to forgive, working on forgiveness, and discovery and release from emotional pain. 

Enright tried out his forgiveness training on 12 female incest survivors. Six of the women served as an experimental group, and immediately received Enright's intervention, which was delivered in a set number of sessions spread over 14 months. The remaining women -- serving as controls -- were wait-listed and received the intervention only when their counterparts finished.

The results were glowing. Members of the experimental group became significantly more hopeful, and their levels of anxiety and depression decreased dramatically. Fifteen years later, the benefits remained.  

More studies have been conducted since, by Enright and others. A 2004 meta-analysis of forgiveness training found the therapy to be promising, but not completely validated due mostly to a dearth of published research.

The University of Arizona's A.J. Clark put forth the following neurological explanation for the power of forgiveness in 2005:


"The cornerstone hypothesis is that, before forgiveness takes place, memories periodically arouse fear stemming from the amygdala. This fear drives a pattern of anger and fight-or-flight readiness. Under appropriate circumstances the frontal cortex interrupts the pattern and quells the fear response in the amygdala. The resultant relaxation of muscular tension signals the cortex that forgiveness has occurred. In addition, the memory pathway from the rhinal cortex and hippocampus to the amygdala is inhibited. Finally, a tangible act confirms that the memories no longer stimulate the amygdala and the pattern of anger and stress do not recur."  

 
The benefits of forgiveness are also evidenced physiologically. In 2010, University of Massachusetts researchers gauged 79 subjects' tendency to forgive and later exposed them to verbal harassment. The subjects who were more forgiving "displayed more rapid diastolic and mean arterial blood pressure recovery than persons low in forgiveness." Another study returned a similar result. Subjects who scored higher in self-reported levels of forgiveness had significantly lower diastolic blood pressure than their counterpoints who weren't as forgiving.

A popular view in American society is that forgiveness is weakness. But the conducted science clearly contradicts that pervasive view. Forgiveness makes you stronger.

"[Forgiveness] does not make you weak," Enright affirmed to OnWisconsin. "The love you cultivate and develop in your heart is stronger than any injustices anyone can ever throw against you. And once you live that, you realize how very, very strong you can be, because that's a buffer against all of the poison that unfortunately visits us just by being alive."

Related Articles
Explore how alcohol affects your brain, from the first sip at the bar to life-long drinking habits.
(Photo by Angie Garrett/Wikimedia Commons)
Mind & Brain
Alcohol is the world's most popular drug and has been a part of human culture for at least 9,000 years.
Alcohol's effects on the brain range from temporarily limiting mental activity to sustained brain damage, depending on levels consumed and frequency of use.
Understanding how alcohol affects your brain can help you determine what drinking habits are best for you.
If you want to know what makes a Canadian lynx a Canadian lynx a team of DNA sequencers has figured that out.
Surprising Science
A team at UMass Amherst recently sequenced the genome of the Canadian lynx.
It's part of a project intending to sequence the genome of every vertebrate in the world.
Conservationists interested in the Canadian lynx have a new tool to work with.
Artwork: Guillaume le Clerc / Wikimedia Commons
13th-century fantastical depiction of an elephant.
It is easy to see how one can look at 66,000 genomic sequences stored away as being the analogous equivalent of the Svalbard Global Seed Vault. It is a potential tool for future conservationists.
But what are the practicalities of sequencing the genome of a lynx beyond engaging with broad bioethical questions? As the animal's habitat shrinks and Earth warms, the Canadian lynx is demonstrating less genetic diversity. Cross-breeding with bobcats in some portions of the lynx's habitat also represents a challenge to the lynx's genetic makeup. The two themselves are also linked: warming climates could drive Canadian lynxes to cross-breed with bobcats.
John Organ, chief of the U.S. Geological Survey's Cooperative Fish and Wildlife units, said to MassLive that the results of the sequencing "can help us look at land conservation strategies to help maintain lynx on the landscape."
What does DNA have to do with land conservation strategies? Consider the fact that the food found in a landscape, the toxins found in a landscape, or the exposure to drugs can have an impact on genetic activity. That potential change can be transmitted down the generative line. If you know exactly how a lynx's DNA is impacted by something, then the environment they occupy can be fine-tuned to meet the needs of the lynx and any other creature that happens to inhabit that particular portion of the earth.
Given that the Trump administration is considering withdrawing protection for the Canadian lynx, a move that caught scientists by surprise, it is worth having as much information on hand as possible for those who have an interest in preserving the health of this creature—all the way down to the building blocks of a lynx's life.
The exploding popularity of the keto diet puts a less used veggie into the spotlight.
Purple cauliflower. (Photo: Shutterstock)
Surprising Science
The cauliflower is a vegetable of choice if you're on the keto diet.
The plant is low in carbs and can replace potatoes, rice and pasta.
It can be eaten both raw and cooked for different benefits.
Big think's weekly newsletter.
Get smarter faster from the comfort of your inbox.
See our newsletter privacy policy
here
Most Popular
Most Recent
Big think's weekly newsletter.
Get smarter faster from the comfort of your inbox.
See our newsletter privacy policy
here
© Copyright 2007-2018 & BIG THINK, BIG THINK EDGE,
SMARTER FASTER trademarks owned by The Big Think, Inc. All rights reserved.