Mystery Volcano Photo #41 - UPDATED
Erik Klemetti
I write the Eruptions blog on Big Think. I've been mesmerized with volcanoes (and geology) all my life. It helps that part of my family comes from the shadow of Nevado del Ruiz in Colombia, where I could see first hand the deadly effects of volcanic eruptions. Since then, I've taken a bit of a winding path to become a volcanologist. I started as a history major at Williams College, almost went into radio, but ended up migrating to geology, including an undergraduate thesis on Vinalhaven Island, Maine. I followed this up by changing coast to get my Ph.D. from Oregon State University. Then I ran a MC-ICP-MS lab at University of Washington for a spell (and wrote for an indie rock website). I spent three years as a postdoctoral scholar at University of California - Davis studying the inner workings of magmatic systems. I am now an assistant professor at Denison University and have projects in New Zealand, Chile and Oregon.
I am fascinated by volcanoes, their eruptions and how those eruptions interact with the people who live around the volcanoes. I started this blog after getting frustrated with the news reports of volcanic eruptions. Most of them get the information wrong and/or are just sensationalistic. I will try to summarize eruptions as they occur, translate some of the volcanic processes that are happening and comment on the reports themselves.
And no matter what people tell you, I definitely do not have a cat named Tephra. (OK, I do).
You can find out more about my research by visiting my website. If you have any comments, questions or information, feel free to contact me at eruptionsblog at gmail dot com.
20 September, 2011
It's been over a month since the last MVP, so I thought it might be time to throw out another. Last time, Chris Reykjavik got the right answer - Kaula Island in Hawai`i (top left), a remnant of a tuff cone on a shield volcano - after what might be a record number of guesses by the Eruptions crew. Hopefully the new one will give you similar fits.
---
The standings:
Boris Behncke - 7
Don Crain - 5
The Bobs - 4
Chris Reykjavik - 3
gijs - 2
Doug C. - 2
volcanista - 1
Lockwood - 1
Robert Somerville - 1
Elizabeth - 1
Ralph - 1
Anne - 1
Cam - 1
gg - 1
Damon Hynes - 1
Marco - 1
Diane - 1
Stephen - 1
MK, Alberta - 1
Kultsi - 1
Henrik - 1
Zane - 1
Rodger Wilson - 1
Robin Campion - 1
Jan Nygard - 1
Cole Kingsbury - 1
Manuela - 1
Phillip Mulholland - 1
Eva Hedstrom - 0.5
UPDATE: Robert Somerville got #41 on the very first guess (see comments), so I'm adding a second image ... try your luck on this one:
MVP #41a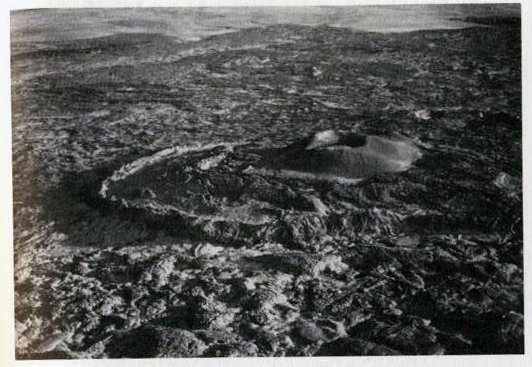 Click here to see a larger version.
SOLVED! Here is the new MVP. Good luck - and to make it more difficult, I need an identification and a date of eruption! SOLVED!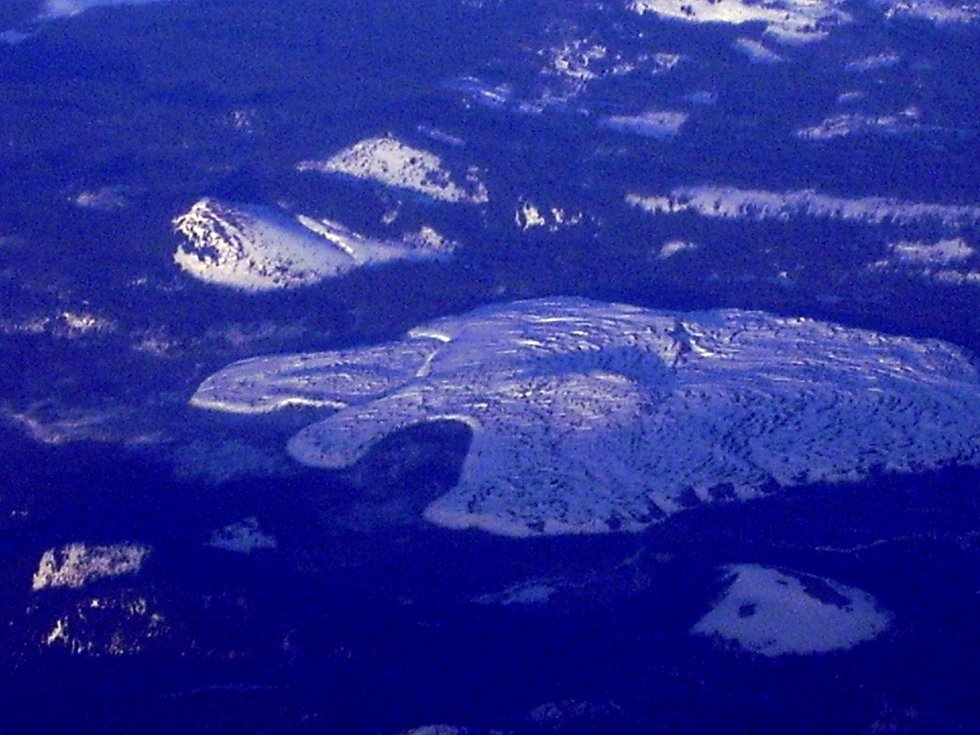 Click here to see a larger version.
Dogs' floppy ears may be part of why they and other domesticated animals love humans so much.
Surprising Science
Nearly all domestic animals share several key traits in addition to friendliness to humans, traits such as floppy ears, a spotted coat, a shorter snout, and so on.
Researchers have been puzzled as to why these traits keep showing up in disparate species, even when they aren't being bred for those qualities. This is known as "domestication syndrome."
Now, researchers are pointing to a group of a cells called neural crest cells as the key to understanding domestication syndrome.
Protected animals are feared to be headed for the black market.
(VL.ru)
Politics & Current Affairs
Russian news network discovers 101 black-market whales.
Orcas and belugas are seen crammed into tiny pens.
Marine parks continue to create a high-price demand for illegal captures.
Giving our solar system a "slap in the face."
Surprising Science
A stream of galactic debris is hurtling at us, pulling dark matter along with it
It's traveling so quickly it's been described as a hurricane of dark matter
Scientists are excited to set their particle detectors at the onslffaught
Big think's weekly newsletter.
Get smarter faster from the comfort of your inbox.
See our newsletter privacy policy
here
Most Popular
Most Recent
Big think's weekly newsletter.
Get smarter faster from the comfort of your inbox.
See our newsletter privacy policy
here
© Copyright 2007-2018 & BIG THINK, BIG THINK EDGE,
SMARTER FASTER trademarks owned by The Big Think, Inc. All rights reserved.