And the 2010 Pliny for Volcanic Event of the Year goes to ...
03 January, 2011
2011 has begun, but its not too late to look back on 2010. Last year was a remarkable year for volcanic eruptions - quite a few eruptions caught the attention of the world. You all wrote in with your votes for the 2010 Pliny for volcanic event of the year (named after the writer of one of the first descriptive accounts of a volcanic eruption) - thank you! - and I've compiled your votes.
---
This year, tabulated the votes using a method similar to baseball's postseason awards - 5 points for a 1st place vote, 3 points for 2nd place and 1 point for 3rd. The score in parentheses next to the name of the volcano are the points it scored.
Without further ado...
Honorable mention: Sinabung (3) in Indonesia and its surprise eruption; Kilauea (3) for its consistency; Erta Ale (3); Pacaya's (3) picturesque nature
The Top 5 5 (tie): Anak Krakatua (4), Indonesia and Shiveluch (4), Russia
Anak Krakatau erupting in 2010. Indonesia had a very busy year with numerous eruptions - and as usual, the child of Krakatau, Anak Krakatau, put on a show that was captured on film and on video.
The steaming crater of Shiveluch in Russia seen on November 2, 2010. Image courtesy of KVERT. The same can be said about the busy year on the Kamchatka Peninsula and Shiveluch might have been the staff ace for the arc.
4. Soufriere Hills (5), Montserrat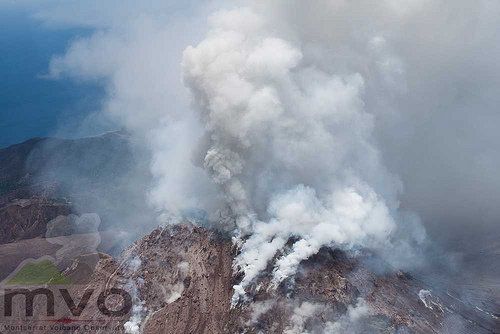 The summit area of Soufriere Hills seen on June 26, 2010. Image courtesy of MVO.
At the beginning of 2010, Soufriere Hills was having quite a winter, producing impressive pyroclastic flows and ash plumes the reached over 6 km / 20,000 feet - all par for the course for this volcano in the Lesser Antilles.
3. Sakurajima (6), Japan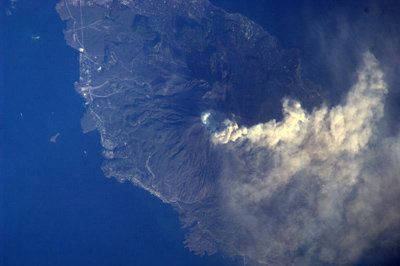 Sakurajima Volcano in Japan, taken from the ISS on February 17. Image courtesy of Soichi Noguchi.
Sometimes, in baseball, a player will end up finishing high on the awards ballot not thanks to number of votes but rather getting one big vote - and that is how Sakurajima ended up at #3. The volcano received a first place vote (along with a 3rd) - and it could be argued the vote were well deserved after Sakurajima broke its own record for most consecutive days with an eruption.
2. Merapi (117), Indonesia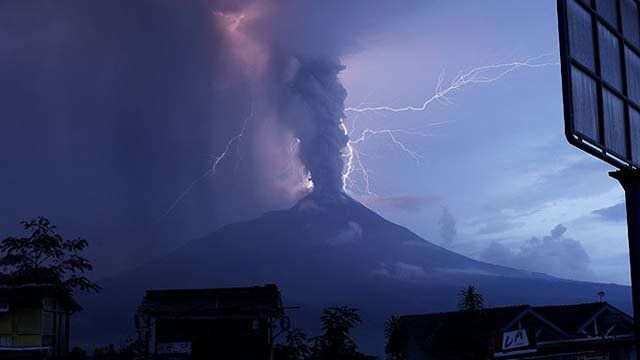 Merapi's eruptive plume with lightning, erupting on November 6, 2010.
So, the number of votes between #2 and 3 jump dramatically and the race for #1 was quite close. Merapi scored 13 first place votes for its dramatic and sadly fatal eruptions during the fall of this year. The volcano experienced some of the most explosive eruptions in the last few hundred years, producing pyroclastic flows and significant ash fall in the region, while rain remobilized the ash to produce lahars. Over 300,000 people were eventually evacuated from the area near Merapi while over 300 people died due to the eruptions.
The 2010 Pliny for Volcanic Event of the Year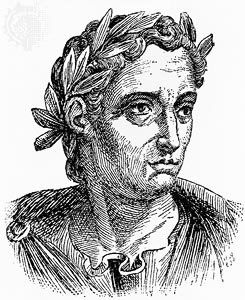 Eyjafjallajökull (124), Iceland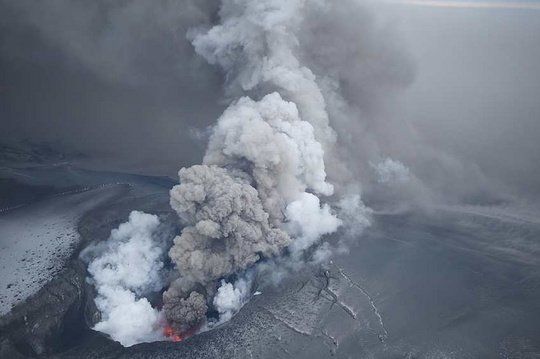 The crater of Eyjafjallajökull during early May, 2010. Image courtesy of the Icelandic Meteorological Office.
Maybe you heard of our 2010 Pliny winner? This volcano of which few people were aware before this year scored 22 first place votes and ended up edging Merapi for the award. Eyjafjallajökull started as a basaltic fissure eruption that became a tourist attraction. Then the volcano went explosive and brought Europe to its knees with the ash that closed airspace for a few weeks. However, in my mind, it was the experience that we all shared with the eruption that make Eyjafjallajökull so special and important to many of us - it is a model for how an large eruption will unfold on the internet (2000+ comments and all). Rarely has a volcanic eruption captured the attention of the world as Eyjafjallajökull (even considering how hard it is to pronounce) and show how fragile the global economy might be in the face of a large volcanic event.
Look for the 2010 Volcanic Year in Review later this week to relive all the action of the year … and special thanks to all Eruptions readers for the great year.
What can 3D printing do for medicine? The "sky is the limit," says Northwell Health researcher Dr. Todd Goldstein.
Northwell Health
Sponsored by Northwell Health
Medical professionals are currently using 3D printers to create prosthetics and patient-specific organ models that doctors can use to prepare for surgery.
Eventually, scientists hope to print patient-specific organs that can be transplanted safely into the human body.
Northwell Health, New York State's largest health care provider, is pioneering 3D printing in medicine in three key ways.
Beyond Beef sizzles and marbleizes just like real beef, Beyond Meat says.
Culture & Religion
Shares of Beyond Meat opened at around $200 on Tuesday morning, falling to nearly $170 by the afternoon.
Wall Street analysts remain wary of the stock, which has been on a massive hot streak since its IPO in May.
Beyond Meat faces competition from Impossible Foods and, as of this week, Tyson.
The most valuable college majors will prepare students for a world right out a science fiction novel.
Harvard University
Technology & Innovation
The future of work is going to require a range of skills learned that take into account cutting edge advancements in technology and science.
The most valuable college majors in the future will prepare students for new economies and areas of commerce.
Mathematics, engineering and science related educational majors will become an ubiqitous feature of the new job market.
A recent study used data from the Big Five personality to estimate psychopathy prevalence in the 48 contiguous states and Washington, D.C.
Surprising Science
The study estimated psychopathy prevalence by looking at the prevalence of certain traits in the Big Five model of personality.
The District of Columbia had the highest prevalence of psychopathy, compared to other areas.
The authors cautioned that their measurements were indirect, and that psychopathy in general is difficult to define precisely.
Big think's weekly newsletter.
Get smarter faster from the comfort of your inbox.
See our newsletter privacy policy
here
Most Popular
Most Recent
Big think's weekly newsletter.
Get smarter faster from the comfort of your inbox.
See our newsletter privacy policy
here
© Copyright 2007-2019 & BIG THINK, BIG THINK EDGE,
SMARTER FASTER trademarks owned by The Big Think, Inc. All rights reserved.