The Innovation Ecosystem blog analyzes Brand Evolution
22 February, 2011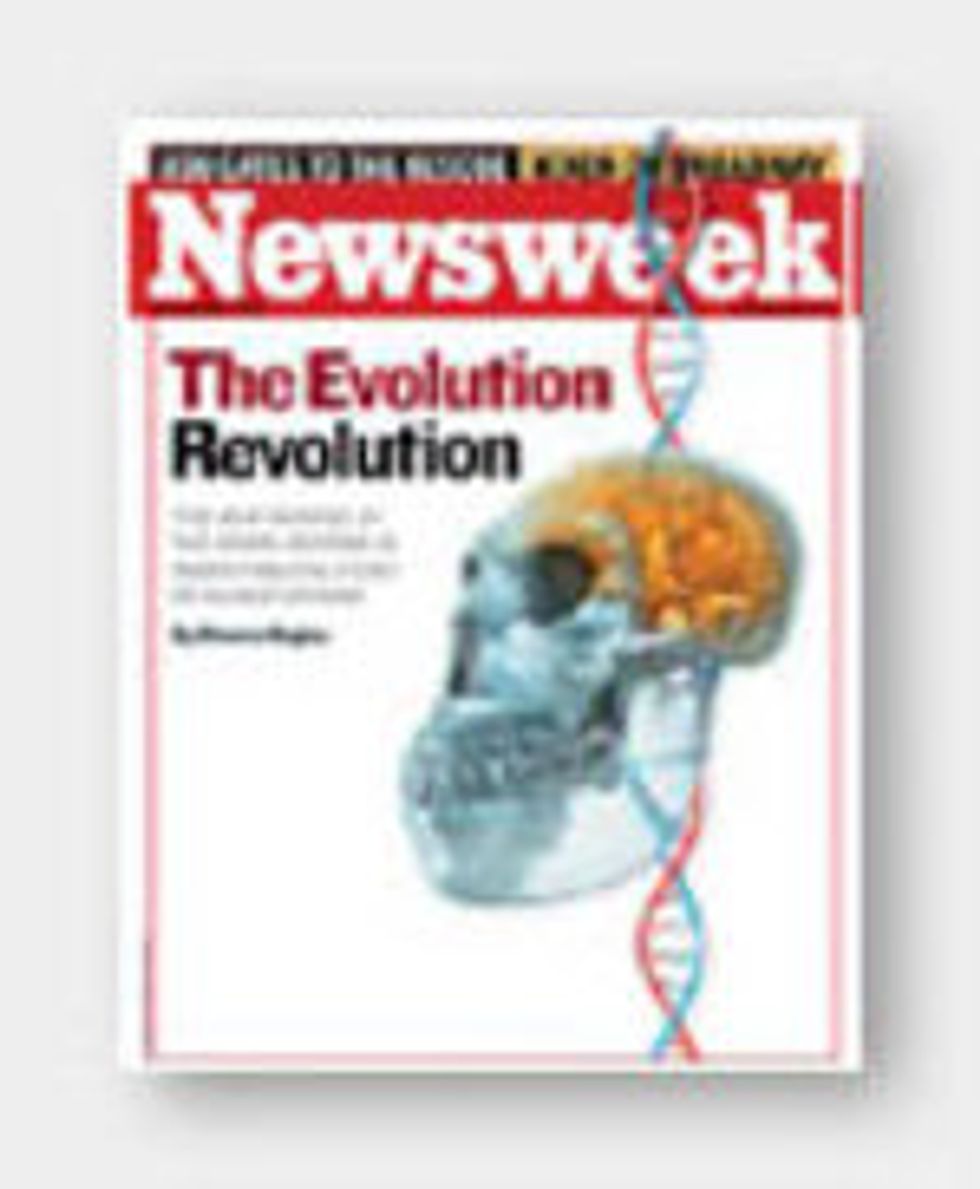 With much of the mainstream business media focusing on rapid, revolutionary change, it's always a treat to discover bloggers and consultants who adopt more of an evolutionary view of business innovation. For example, Julie Fleischer, the Innovation Thought Leader for Egg Strategy, has been publishing a blog since December 2006 called Innovation Ecosystem that looks at how concepts related to evolution and ecosystems can be used to understand business strategy and marketing. As Julie explains at the top of her Innovation Ecosystem blog, "great innovation happens organically, with
sloppy edges and growth spurts. Because as with nature, innovation
doesn't take place in a vacuum - it is dependent upon and interrelated
to all things around it. And because innovation needs to be cognizant
of the ripple effect -- seeing opportunities AND managing potential
damage. Innovation thrives on change, curiosity, and desire."

For example, citing a recent cover story in Newsweek ("The Evolution Revolution"), Julie points out what evolution means for corporate brands:
"The cover story of the 3.19 issue of Newsweek is fascinating... We're now learning that evolution is not a straight-lined

path of progress. It occurs in fits and starts, with many adaptations

failing to take root. We're discovering an evolutionary family tree of

sorts, with a number of adaptive traits developing, hanging around for

several million years or so, and then becoming extinct. Progress is

lumpy.
---
And that's where brands come in.  Brand evolution is rarely a straight line path of forward progress.
Quite often, brand adaptations (let's call them line extensions or
flankers) come to market, score sufficient volume to hang around for
several years, and then make way for a new generation of extensions.
This process may continue on ad infinitum without ever really evolving the brand - making it more relevant, more contemporary, competitively advantaged.
Survival of the fittest is about more than merely hanging in there.
For
a brand to truly evolve, it needs to move beyond these experiments and
take a strategic view toward innovation of the entire ecosystem.
Perhaps the business model needs to evolve (see Netflix vs. Blockbuster
below). Perhaps the brand needs a different approach regarding channels
or supply chain. Maybe the consumer situation (the human genomic code?)
has changed and new needs have arisen, requiring repositioning or
structural packaging innovation. Maybe a new predator has emerged that
forces the brand to take a more defensive - or offensive - posture. Just as our species need to evolve, so do our brands.  Settling
for "natural growth" only gets you so far - hyperadaptation of the
innovation ecosystem is needed to grow the legs that take you out of
the swamp
."
[image: Newsweek]
To create wiser adults, add empathy to the school curriculum.
Sponsored by Charles Koch Foundation
Stories are at the heart of learning, writes Cleary Vaughan-Lee, Executive Director for the Global Oneness Project. They have always challenged us to think beyond ourselves, expanding our experience and revealing deep truths.
Vaughan-Lee explains 6 ways that storytelling can foster empathy and deliver powerful learning experiences.
Global Oneness Project is a free library of stories—containing short documentaries, photo essays, and essays—that each contain a companion lesson plan and learning activities for students so they can expand their experience of the world.
Philosophers like to present their works as if everything before it was wrong. Sometimes, they even say they have ended the need for more philosophy. So, what happens when somebody realizes they were mistaken?
Numerous U.S. Presidents invoked the Insurrection Act to to quell race and labor riots.
Photo by Michael Ochs Archives/Getty Images
Politics & Current Affairs
U.S. Presidents have invoked the Insurrection Act on numerous occasions.
The controversial law gives the President some power to bring in troops to police the American people.
The Act has been used mainly to restore order following race and labor riots.
Got any embarrassing old posts collecting dust on your profile? Facebook wants to help you delete them.
Facebook
Technology & Innovation
The feature is called Manage Activity, and it's currently available through mobile and Facebook Lite.
Manage Activity lets users sort old content by filters like date and posts involving specific people.
Some companies now use AI-powered background checking services that scrape social media profiles for problematic content.
Surprising Science
Researchers from Japan add a new wrinkle to a popular theory and set the stage for the formation of monstrous black holes.
Scroll down to load more…