The Innovation Capitalist
22 February, 2011
\n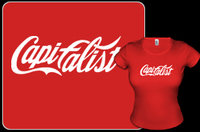 \nWriting in the March 2007 issue of Harvard Business Review, business school professors Satish Nambisan and Mohanbir Sawhney describe how the Innovation Capitalist can help consumer product companies with the external sourcing of innovation. The basic idea is that companies sometimes need to source innovative product ideas from outside the organization, and as a result, turn to "innomediaries" (innovation intermediaries) to help them separate the wheat from the chaff. Chief among these "innomediaries" is the Innovation Capitalist:
---
Innovation capitalists are firms, often with a particular industry expertise, that seek out and evaluate ideas and technologies from the inventor community and other external sources. They develop and refine those ideas to the point where their market potential is validated, and they then pitch them to large client firms. An innovation capitalist reduces a client company's acquisition costs and early-stage risks. In return, it shares in the proceeds from the innovation.

\n\n

These firms do more than "just broker the idea," says Debra Park, the director of technology acquisition at Dial, maker of Dial soap, Purex laundry detergent, and other consumer products. "By investing in concept development and market validation, they may not always improve the invention, but they reduce our risks and offer a concept that's more business ready."
What's interesting, of course, is how the innovation ecosystem continues to evolve. Over the past few years, there had been a trend toward embracing "amateur" ideas from the fringes of the organization, through initiatives such as "customer co-creation" and "outside innovation." If the concept of the Innovation Capitalist takes off, is it a sign that companies are growing disenchanted with "amateur" innovators and would rather deal with "professional" innovators? Or is it a sign that a growing number of predatory players are entering the innovation ecosystem, lured by the prospect of capitalizing on other people's intellectual property?
\n\n
[image: Coca-Cola Capitalist]
\n
New research links urban planning and political polarization.
Pixabay
Politics & Current Affairs
Canadian researchers find that excessive reliance on cars changes political views.
Decades of car-centric urban planning normalized unsustainable lifestyles.
People who prefer personal comfort elect politicians who represent such views.
Progressive America would be half as big, but twice as populated as its conservative twin.
Image: Dicken Schrader
Strange Maps
America's two political tribes have consolidated into 'red' and 'blue' nations, with seemingly irreconcilable differences.
Perhaps the best way to stop the infighting is to go for a divorce and give the two nations a country each
Based on the UN's partition plan for Israel/Palestine, this proposal provides territorial contiguity and sea access to both 'red' and 'blue' America
Science and the squishiness of the human mind. The joys of wearing whatever the hell you want, and so much more.
Flickr / 13winds
Think Again Podcasts
Why can't we have a human-sized cat tree?
What would happen if you got a spoonful of a neutron star?
Why do we insist on dividing our wonderfully complex selves into boring little boxes
Big think's weekly newsletter.
Get smarter faster from the comfort of your inbox.
See our newsletter privacy policy
here
Most Popular
Most Recent
Big think's weekly newsletter.
Get smarter faster from the comfort of your inbox.
See our newsletter privacy policy
here
© Copyright 2007-2018 & BIG THINK, BIG THINK EDGE,
SMARTER FASTER trademarks owned by The Big Think, Inc. All rights reserved.