Junk DNA and what it means for innovation
22 February, 2011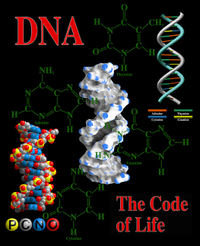 For years, researchers have known about the existence of Junk DNA - long sequences of DNA for which no known purpose or function has been identified. In some cases, this Junk DNA actually codes for something; in other cases, it doesn't appear to do much of anything. It's actually fascinating to think about, especially since we talk about "mapping the human genome" or identifying the markers for specific traits and diseases within certain sequences of DNA. This gives the impression that, if we work hard enough and long enough, we will eventually be able to create a workable map of the entire genome. What are we to make of the fact, though, that some DNA has no known purpose? It's like using Yahoo Maps or Google Maps and finding big splotches of nothingness around certain destinations.
---
There are a number of explanations for this Junk DNA, of course. One theory is that the Junk DNA is somehow a redundant coding of the non-junk DNA (just like you should always make a back-up of your PC hard drive, you should always make a back-up of your human DNA!). Another theory is that this Junk DNA is somehow an evolutionary artifact of our ancestors that has been built up over hundreds of thousands of years, if not millions of years. (Think of it as massive archives of papers and correspondence that are piling up in the attic, but that you've never gotten around to cleaning out because you think you might just need them one day...)
Anyway, so what does Junk DNA have to do with innovation? Within every organization, there's a certain amount of "organizational DNA" that's hardwired into every employee. This organizational DNA includes the mission statement of the company, as well as a host of other intangible variables. Yet, there's also a surprising amount of DNA within an organization that's never captured -- it's just kinda floating around, and someone might use it someday. I would argue that this Junk DNA is not really "junk" -- it probably serves some useful purpose for which we simply don't know. Junk DNA refers to all the non-core competencies of an organization that simply have not been mapped to specific processes and operations.
In honor of this Junk DNA, one of the categories I'm creating here on the Endless Innovation blog is called "Junk DNA" -- it refers to little snippets about design, creativity, and innovation that are floating around the Internet that I simply don't know how to categorize or describe. But I know they're important! (Thus, in the future, if your work has been classified as Junk DNA, rest assured that I do not actually consider it junk! Molecular biologists - much like quantum physicists - tend to come up with these funny little names every now and then.)
ASIDE: If you're a former reader of the Business Innovation Insider, this "junk DNA" will have the same meaning as the "innovation remainders" that appeared on that site every few days or so.
[image: DNA, the Code of Life]
Understanding thinking talents in yourself and others can build strong teams and help avoid burnout.
Big Think Edge
Learn to collaborate within a team and identify "thinking talent" surpluses – and shortages.

Angie McArthur teaches intelligent collaboration for Big Think Edge.

Subscribe to Big Think Edge before we launch on March 30 to get 20% off monthly and annual memberships.
Rediscovering the principles of self-actualisation might be just the tonic that the modern world is crying out for.
Personal Growth
Abraham Maslow was the 20th-century American psychologist best-known for explaining motivation through his hierarchy of needs, which he represented in a pyramid. At the base, our physiological needs include food, water, warmth and rest.
"I was so moved when I saw the cells stir," said 90-year-old study co-author Akira Iritani. "I'd been hoping for this for 20 years."
Yamagata et al.
Surprising Science
The team managed to stimulate nucleus-like structures to perform some biological processes, but not cell division.
Unless better technology and DNA samples emerge in the future, it's unlikely that scientists will be able to clone a woolly mammoth.
Still, studying the DNA of woolly mammoths provides valuable insights into the genetic adaptations that allowed them to survive in unique environments.
Does believing in true love make people act like jerks?
Thought Catalog via Unsplash
Sex & Relationships
Ghosting, or cutting off all contact suddenly with a romantic partner, is not nice.
Growth-oriented people (who think relationships are made, not born) do not appreciate it.
Destiny-oriented people (who believe in soulmates) are more likely to be okay with ghosting.
Big think's weekly newsletter.
Get smarter faster from the comfort of your inbox.
See our newsletter privacy policy
here
Most Popular
Most Recent
Big think's weekly newsletter.
Get smarter faster from the comfort of your inbox.
See our newsletter privacy policy
here
© Copyright 2007-2018 & BIG THINK, BIG THINK EDGE,
SMARTER FASTER trademarks owned by The Big Think, Inc. All rights reserved.