Incentivizing managers to take risks and embrace innovation
22 February, 2011
\n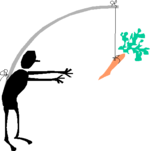 \nIn her "Practical Innovation" column for CIO.com, Elana Varon explains why IT departments often have such a hard time coming up with new innovations. On the one hand, the IT department is expected to help run the organization in a smooth, consistent manner and to automate what is already being done by the organization; on the other hand, the IT department is also expected to come up with new, game-changing innovations by taking risks. Given the choice between the two (safety and risk), is it any wonder that they often choose the relative safety of business as usual?
---
\n\n
As Elana explains, IT workers must be given the incentive to tap into their own creativity, possibly by the creation of new innovation metrics that will reward them appropriately for taking risks:
"I disagree that "most IT people" have been trained to be, or define\nthemselves to be, idea killers (My loved ones include "IT people" who\nare among the most creative, innovative people I know). But the comment\nis right on about the need to accept more risk into your life. For\nexample, I think there's frequently tension between the development\norganization that is building something new and cool and the operations\ngroup that has to integrate said new and cool thing into the\napplication stack. The guys who have to keep the lights on need to be\npretty risk averse. I'm not saying that's a bad thing because that SAP\nsystem has to keep humming. But the conflict is there, and it's not\nyour classic alignment problem. It doesn't matter how much the CEO\nsupports innovation, the core infrastructre and apps have to run\nreliably. So senior management has to resolve the tension and define\nwhen and how risk –and failure-- is acceptable. [...]

\n\n

How do you develop managers within your IT organization who are comfortable with risk? Well,\nhow do you get anyone to do anything? Set goals. Measure progress.\nFollow through. Unfortunately, a lot of companies don't do any of these\nthings... I'll bet that if the CIO's performance on\ninnovation isn't being measured and rewarded, he isn't measuring the\nperformance of his IT organization on that score, either."
[image: The Powerpoint Carrot and Stick]
\n\n\n\n\n\n\n
Big Think Edge
The meaning of the word 'confidence' seems obvious. But it's not the same as self-esteem.
Confidence isn't just a feeling on your inside. It comes from taking action in the world.
Join Big Think Edge today and learn how to achieve more confidence when and where it really matters.
The team caught a glimpse of a process that takes 18,000,000,000,000,000,000,000 years.
Image source: Pixabay
Surprising Science
In Italy, a team of scientists is using a highly sophisticated detector to hunt for dark matter.
The team observed an ultra-rare particle interaction that reveals the half-life of a xenon-124 atom to be 18 sextillion years.
The half-life of a process is how long it takes for half of the radioactive nuclei present in a sample to decay.
The controversial herbicide is everywhere, apparently.
Surprising Science
U.S. PIRG tested 20 beers and wines, including organics, and found Roundup's active ingredient in almost all of them.
A jury on August 2018 awarded a non-Hodgkin's lymphoma victim $289 million in Roundup damages.
Bayer/Monsanto says Roundup is totally safe. Others disagree.
A scientific look into a ubiquitous phenomenon.
Big think's weekly newsletter.
Get smarter faster from the comfort of your inbox.
See our newsletter privacy policy
here
Most Popular
Most Recent
Big think's weekly newsletter.
Get smarter faster from the comfort of your inbox.
See our newsletter privacy policy
here
© Copyright 2007-2019 & BIG THINK, BIG THINK EDGE,
SMARTER FASTER trademarks owned by The Big Think, Inc. All rights reserved.