Garage memes and selfish genes
22 February, 2011
\n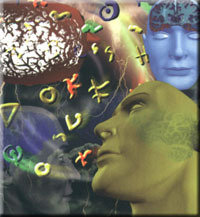 \nIdeas are the life-blood of the innovation community. With that in mind, over on the Principled Innovation blog, Jeff De Cagna announces the launch of a new series of blog posts called Garage Memes:
---
"Last month, I wrote\nabout the need to bring more "garage thinking" into the association\ncommunity. In that spirit, I am going to start posting a series of what\nI'm calling "garage memes." Garage memes are dangerous ideas\ndesigned to undermine support for the association community's status\nquo and provoke new thinking about what is possible. If this works out\nright, you'll read my garage memes, starting talking about them with\nyour colleagues and, in time, they will spread across our community."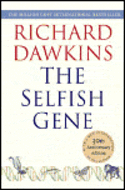 \n If you're not familiar with the term, memes are essentially self-replicating ideas that function analogously to genes in that they carry information about culture and ideas. While most people tend to think of the word meme as having some sort of Internet-related derivation (e.g. the name of the newest FORTUNE conference is iMeme: The Thinkers of Tech), did you know that the word actually derives from The Selfish Gene, a 1976 book written by Oxford evolutionist Richard Dawkins? (FYI - a link to this book appears on the book blogroll in the left-most column of this site) Yep, he snuck the part about memes into one of the final chapters of the book:
"We need a name for the new replicator, a noun that conveys the idea of a unit of cultural transmission, or a unit of imitation. 'Mimeme' comes from a suitable Greek root, but I want a monosyllable that sounds a bit like 'gene.' I hope my classicist friends will forgive me if I abbreviate 'mimeme' to 'meme.' If it is any consolation, it could alternatively be thought of as being related to 'memory,' or to the French word meme. It should be pronounced to rhyme with 'cream.' Examples of memes are tunes, ideas, catch-phrases, clothes fashions, ways of making pots or of building arches..."
[image: Cover art for The Meme Machine]
\n
Sharon Salzberg, world-renowned mindfulness leader, teaches meditation at Big Think Edge.
Image: Big Think
Big Think Edge
Try meditation for the first time with this guided lesson or, if you already practice, enjoy being guided by a world-renowned meditation expert.
Sharon Salzberg teaches mindfulness meditation for Big Think Edge.

Subscribe to Big Think Edge before we launch on March 30 to get 20% off monthly and annual memberships.
The 21st century is experiencing an Asianization of politics, business, and culture.
Videos
Our theories about the world, even about history or the geopolitics of the present, tend to be shaped by Anglo perspectives of the Western industrial democracies, particularly those in the United States and the United Kingdom.
The West, however, is not united. Canada, for instance, acts in many ways that are not in line with American or British policies, particularly in regard to populism. Even if it were united, though, it would not represent most of the world's population.
European ideas, such as parliamentary democracy and civil service, spread across the world in the 19th century. In the 20th century, American values such as entrepreneurialism went global. In the 21st century, however, what we're seeing now is an Asianization — an Asian confidence that they can determine their own political systems, their own models, and adapt to their own circumstances.
Research has shown that men today have less testosterone than they used to. What's happening?
Sex & Relationships
Several studies have confirmed that testosterone counts in men are lower than what they used to be just a few decades ago.
While most men still have perfectly healthy testosterone levels, its reduction puts men at risk for many negative health outcomes.
The cause of this drop in testosterone isn't entirely clear, but evidence suggests that it is a multifaceted result of modern, industrialized life.
Can sensitive coral reefs survive another human generation?
Videos
Coral reefs may not be able to survive another human decade because of the environmental stress we have placed on them, says author David Wallace-Wells. He posits that without meaningful changes to policies, the trend of them dying out, even in light of recent advances, will continue.
The World Wildlife Fund says that 60 percent of all vertebrate mammals have died since just 1970. On top of this, recent studies suggest that insect populations may have fallen by as much as 75 percent over the last few decades.
If it were not for our oceans, the planet would probably be already several degrees warmer than it is today due to the emissions we've expelled into the atmosphere.
Big think's weekly newsletter.
Get smarter faster from the comfort of your inbox.
See our newsletter privacy policy
here
Most Popular
Most Recent
Big think's weekly newsletter.
Get smarter faster from the comfort of your inbox.
See our newsletter privacy policy
here
© Copyright 2007-2018 & BIG THINK, BIG THINK EDGE,
SMARTER FASTER trademarks owned by The Big Think, Inc. All rights reserved.