Garage memes and selfish genes
22 February, 2011
\n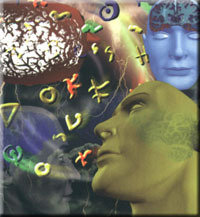 \nIdeas are the life-blood of the innovation community. With that in mind, over on the Principled Innovation blog, Jeff De Cagna announces the launch of a new series of blog posts called Garage Memes:
---
"Last month, I wrote\nabout the need to bring more "garage thinking" into the association\ncommunity. In that spirit, I am going to start posting a series of what\nI'm calling "garage memes." Garage memes are dangerous ideas\ndesigned to undermine support for the association community's status\nquo and provoke new thinking about what is possible. If this works out\nright, you'll read my garage memes, starting talking about them with\nyour colleagues and, in time, they will spread across our community."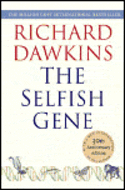 \n If you're not familiar with the term, memes are essentially self-replicating ideas that function analogously to genes in that they carry information about culture and ideas. While most people tend to think of the word meme as having some sort of Internet-related derivation (e.g. the name of the newest FORTUNE conference is iMeme: The Thinkers of Tech), did you know that the word actually derives from The Selfish Gene, a 1976 book written by Oxford evolutionist Richard Dawkins? (FYI - a link to this book appears on the book blogroll in the left-most column of this site) Yep, he snuck the part about memes into one of the final chapters of the book:
"We need a name for the new replicator, a noun that conveys the idea of a unit of cultural transmission, or a unit of imitation. 'Mimeme' comes from a suitable Greek root, but I want a monosyllable that sounds a bit like 'gene.' I hope my classicist friends will forgive me if I abbreviate 'mimeme' to 'meme.' If it is any consolation, it could alternatively be thought of as being related to 'memory,' or to the French word meme. It should be pronounced to rhyme with 'cream.' Examples of memes are tunes, ideas, catch-phrases, clothes fashions, ways of making pots or of building arches..."
[image: Cover art for The Meme Machine]
\n
Related Articles
Both schizophrenics and people with a common personality type share similar brain patterns.
(shutterstock)
Mind & Brain
A new study shows that people with a common personality type share brain activity with patients diagnosed with schizophrenia.
The study gives insight into how the brain activity associated with mental illnesses relates to brain activity in healthy individuals.
This finding not only improves our understanding of how the brain works but may one day be applied to treatments.
It's a development that could one day lead to much better treatments for osteoporosis, joint damage, and bone fractures.
Image: Nissim Benvenisty
Surprising Science
Scientists have isolated skeletal stem cells in adult and fetal bones for the first time.
These cells could one day help treat damaged bone and cartilage.
The team was able to grow skeletal stem cells from cells found within liposuctioned fat.
Gut bacteria play an important role in how you feel and think and how well your body fights off disease. New research shows that exercise can give your gut bacteria a boost.
National Institutes of Health
Surprising Science
Two studies from the University of Illinois show that gut bacteria can be changed by exercise alone.
Our understanding of how gut bacteria impacts our overall health is an emerging field, and this research sheds light on the many different ways exercise affects your body.
Exercising to improve your gut bacteria will prevent diseases and encourage brain health.
Big think's weekly newsletter.
Get smarter faster from the comfort of your inbox.
See our newsletter privacy policy
here
Most Popular
Most Recent
Big think's weekly newsletter.
Get smarter faster from the comfort of your inbox.
See our newsletter privacy policy
here
© Copyright 2007-2018 & BIG THINK, BIG THINK EDGE,
SMARTER FASTER trademarks owned by The Big Think, Inc. All rights reserved.