Utopia with Chinese Characteristics
Thorsten J. Pattberg
Dr. Thorsten J. Pattberg (裴德思 Pei Desi) is a German writer, linguist, and cultural critic.
\r\n
He attended Edinburgh University, Fudan University, Tokyo University, and Harvard University, and earned his doctorate degree from The Institute of World Literature at Peking University. He studied under the guiding stars of Ji Xianlin, Gu Zhengkun, and Tu Weiming, whom he considers his spiritual masters.

Dr. Pattberg is currently a Visiting Fellow at the Institute for Advanced Studies on Asia, University of Tokyo; and a former Research Fellow at the Institute for Advanced Humanistic Studies, Peking University. He is the author of four monographs 'The East-West dichotomy,' 'Shengren,' 'Holy Confucius,' and 'Inside Peking University,' and some of his representative articles are 'Language hegemony – It's shengren, stupid!,' 'Long into the West's dragon business,' 'China: Lost in Translation,' and 'The end of translation.'

03 June, 2014
"All cultures have their legitimacy and should be respected. But just because they are all legitimate, this does not mean they all achieve the same degree of excellence." –GU Zhengkun 
---
THE following is an extract of GU Zhengkun's (辜正坤) 'The Origin and Comparison of Chinese and Western Values' which is archived at The East-West Dichotomy. The original Chinese title is 家—国—天下:中西价值观的渊源与比较 and it was part of a lecture series at Peking University in 2009.
Below is a translation of Mr. Gu's list of 11 criteria for defining the most (and the least) "advanced" culture (判断一个文化先进与否的标准). (Bold highlights by me). Strikingly, democracy is not among them, and neither are (Western-style) freedom, individualism, and materialism. Instead, the stress is on virtues, serving the greater good, and human responsibilities.
We are looking here at what is best described, perhaps, as a Socialist-/Confucian State of Utopia ruled by virtuous gentlemen known as 'junzi'.
1) See whether a culture is able to educate its people and transform them into good citizens (善良的人民). If the people turn into wicked (resourceful in plotting), mean, and aggressive citizens, then the culture is considered nihilistic; if on the other hand the people turn into honest, sincere, and peaceful citizens, there is no doubt this must be considered a culture of highest quality. A good indicator for good citizenship might be the crime rates and the number of prisoners in any particular country: The higher the crime rates, the lower the quality of its culture. The lower the crime rates, the higher the quality of its culture. The former stands for primitive, the latter for advanced culture. Similarly, if the relative number of prisoners is excessively high, that may be because either the law enforcement is exceptionally harsh and inhumane, or the citizens in general show more criminal and violent tendencies. All the same, it lowers the overall quality of that culture.
RELATED What is the Difference between a Sage and a Philosopher?
2) See whether a culture produces skillful persons and virtuous persons (重大师/重大贤). Only having skillful persons but no virtuous ones is considered backward. Nurturing both skillful and virtuous personalities is considered advanced culture.
3) See whether a culture values profit over virtue. Being materialistic without concern for the right of others is considered appalling, while putting virtue before profit (重义者先进) is considered noble.
RELATED More Than A 1000 Philosophers
4) See the excessive use of law and red tape (excessive regulation or rigid conformity, redundant bureaucracy). Excessive regulation and bureaucracy often hamper the quality of cultural life. Display a more moderate regulation and less rigid bureaucracy (繁简适中者) and the quality of culture will improve. A virtuous culture is always considered of higher quality.
5) See whether the martial spirit of its people is strong or weak and whether their military is advanced or not. The stronger a people's martial spirit, the less advanced their culture. The lower a people's martial spirit (尚武者落后), the more advanced their culture. The more advanced the culture, the less the need for violence and weapons.
6) See whether a culture over-emphasizes freedom or also emphasizes the obligations toward others. Reckless freedom without responsibility for the well-being of other human beings is considered backward. Giving up some personal liberty for the greater good (重义务而不舍自由者先进) of all is considered advanced humanism.
RELATED CULT OF RU – Where Christianity and the West ends…
7) See whether people only work for their own benefit or also for the benefit of all (重利人). The former are considered base, the latter are considered noble.
8) See whether a culture prefers confrontation [war] over dialogue [peace]. The way of dialogue [peace] (和平) is usually considered more civilized than the path of confrontation.
9) See a culture's attitude toward right and tact (重善还是重真). Knowing what is right and being tactful makes the ideal character. However, for example only knowing what is right without showing tact is considered quite savage.
RELATED Only The Chinese Have Two Eyes
10) See whether the society is governed by virtues people (重德高望重者) or the mob.
11) See whether (and how) advancements in science and technology are employed as peaceful means (科学技术是否有助于人类社会的和平发展) to develop human society as a whole or used as means to advance oneself on the cost of others. The former is preferable to the latter.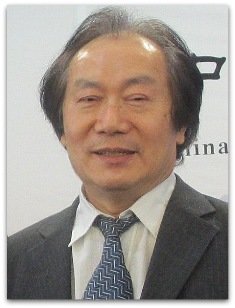 GU Zhengkun (辜正坤) is Professor of Chinese-Western Comparative Studies and Head of The Institute of World Literature, School of Foreign Languages, Peking University.
READ MORE Gu Zhengkun – Family, Nation, World
Image credits: Bertrand Benoit/Shutterstock.com
To keep up to date with this blog you can follow me on Twitter, RSS, my Website, or my other Blog.
New research links urban planning and political polarization.
Pixabay
Politics & Current Affairs
Canadian researchers find that excessive reliance on cars changes political views.
Decades of car-centric urban planning normalized unsustainable lifestyles.
People who prefer personal comfort elect politicians who represent such views.
Progressive America would be half as big, but twice as populated as its conservative twin.
Image: Dicken Schrader
Strange Maps
America's two political tribes have consolidated into 'red' and 'blue' nations, with seemingly irreconcilable differences.
Perhaps the best way to stop the infighting is to go for a divorce and give the two nations a country each
Based on the UN's partition plan for Israel/Palestine, this proposal provides territorial contiguity and sea access to both 'red' and 'blue' America
Science and the squishiness of the human mind. The joys of wearing whatever the hell you want, and so much more.
Flickr / 13winds
Think Again Podcasts
Why can't we have a human-sized cat tree?
What would happen if you got a spoonful of a neutron star?
Why do we insist on dividing our wonderfully complex selves into boring little boxes
Big think's weekly newsletter.
Get smarter faster from the comfort of your inbox.
See our newsletter privacy policy
here
Most Popular
Most Recent
Big think's weekly newsletter.
Get smarter faster from the comfort of your inbox.
See our newsletter privacy policy
here
© Copyright 2007-2018 & BIG THINK, BIG THINK EDGE,
SMARTER FASTER trademarks owned by The Big Think, Inc. All rights reserved.