Good Design, It's All in Your Head: Product Innovation, Mental Models & the Older Consumer
Joseph F. Coughlin
Joseph F. Coughlin is director of the Massachusetts Institute of Technology AgeLab (http://agelab.mit.edu). His research explores how demographic change, technology and consumer behavior drive innovations in business and society. Coughlin teaches in MIT's Department of Urban Studies and Planning and the Sloan School's Advanced Management Program. He is author of the new book The Longevity Economy: Unlocking the World's Fastest-Growing, Most Misunderstood Market (Public Affairs, 2017).
04 May, 2011
Product development and launch was easier when the consumer was young enough to see everything as new and novel. While admittedly fast moving and hard to keep, the 'tween through twenty-something' market is a relative tabla rasa when introducing new technology and design. Easier does not mean profitable in a market where their numbers are not as great as their parents' – moreover, they purchase the more affordable products where margins are thinner. In contrast, the boomers are now all grown up and have grown up tastes – representing both the fastest growing and most lucrative market that purchases the most profitable products. Unlike their children, older consumers have history, experience, and a general understanding of what they like to judge and guide their use of new products.



Therein is the challenge – how does a company innovate without leaving the customer behind? Real innovators do not simply respond to requirements and what people 'say' they want – they must surprise and excite the consumer everyday with new technology, new design, new service and new value. As if that challenge is not great enough, it is even more problematic when the most lucrative market that can afford the initial high costs of such innovations has its experience in the past. A mental model is the consumer's compilation of experiences, beliefs, symbols, language, sense of style, images, interpretation of events that organize how they make sense and assess new products and services. The past -- the consumer's mental model -- can either be seen as a challenge or an important foundation on which to build 'the new, the exciting, the different.'
---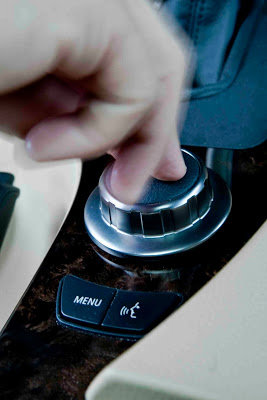 The automobile can be thought of as a test-bed of 'extreme design' – where else can one learn and test the usability of new technology at sixty miles per hour? Older consumers dominate the high-priced luxury car segment where profit margins are greater and constant introduction of the next new thing is essential.
BMW
provides among the most widely publicized examples of the challenges associated with introducing real innovation to the car - or anywhere else.
In 2002, BMW introduced the iDrive, (see right) which fundamentally changed the metaphor of how the driver interacted with countless devices in the car. In order to interact with a device, the driver or passenger manipulates a single rotary controller that scrolls through a display of choices. These choices, the basics of which would normally be located on the dashboard, include everything from entertainment, communications, lighting, navigation, climate control, and 700+ other functions. Once the device is highlighted on the screen, the controller is depressed to select that function. This innovation enabled BMW to 'clean-up' the clutter on the increasingly device and display-laden dash, which affects every manufacturer's capacity to optimize very limited real estate. Moreover, the iDrive promised to reduce visual distraction by providing the driver with tactile feedback through the knob and enabled a simple easy-to-read platform to provide more functions and services.
Despite the promise of the iDrive, it was received with criticism. It was seen as too difficult and too complicated despite the fact that it had reduced complexity by reducing the number of switches, knobs, and dials while providing a display that was in easy view of the driver. What may have made it more complex was not the physical design but what was in the driver's head. That is, the driver's mental model concluded that any knob-like device that is connected to a display must be something akin to a PC mouse. In fact, even Edmunds.com, the widely used online car buyer's guide, alludes to the notion that bringing some of the ease of use from PCs to the car was a long time in the making and it initially saw the iDrive as a move in that direction. However, the iDrive controller is not a mouse. It frustrated the driver because it did not move and click like a mouse and no mouse of any type had rotary movement. Indeed, to the driver with an iDrive in hand and a PC mouse in their head, the iDrive was a very poor mouse.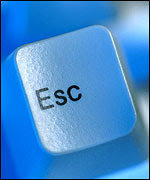 Although a difficult first five years since the iDrive was introduced into production, it has successfully infused innovation into an industry that has done remarkably well considering it changes little that touches the driver. Since the iDrive's initial entry into production, BMW has made changes that have correctly earned both the concept and BMW praise from one time critics, e.g.,
CNET Car Tech Reviews
. Changes, for example, that enables the user to 'escape' quickly to the top of the menu screen - much like the memory of the average 50-something user's experience of the computer escape key to bring them to the top of the menu when lost in a new program.
Perhaps the best indication of true innovation is when what was a new device has established a space in the older driver's mental model. Mercedes Benz, Audi, and Infiniti have since followed with variations on the iDrive theme. Like BMW, the average age of buyers of these luxury cars is late 40s, if not well over 50+.
While not used in an extreme environment like the car, innovative home appliances, health devices, entertainment systems and other products will confront a combination of increasing older consumer expectations and decades of user experience. (see previous article on Packaging a Promise: Four Ways the New iPad Meets and Exceeds Baby Boomer Expectations and Personalization: The New Language of Design for Older Consumers) More than any previous time in history, designers need a better understanding of the consumer's mental model and how it may provide both insights as well as limitations in learning and usability.
While invention is about the discovery of the 'new,' innovation is about putting new ideas into use and into the eager hands of the user. This requires a user-centered design approach that seeks to understand many user characteristics and behaviors. A theme within the MIT AgeLab's research agenda is to better understand the role of mental models in the design of products and services to serve the older consumer. From appliances to medical devices, this research provides insights into consumer behavior, learning, use, trust and ultimately adoption. 


Insights & Innovation
•         Research on mental models has been shedding light on the use of automated systems and providing ideas for design for decades. However, the aging of the marketplace demands that designers and their partners in development and marketing be more attentive to the consumer's images of how the world works and how a new product fits within that world. 
•         While understanding the experiences and metaphors that anchor an older consumer's perceptions are important, older adult learning will be of equal, if not greater, importance. Product developers and designers need to partner with colleagues in marketing and distribution to better understand how new product learning and education can be facilitated in the retail setting, home, car, and any other venue where a product may be used. The new retail consumer experience may be much more about hands-on education than simply an attractive and engaging environment.


Related Articles
How a cataclysm worse than what killed the dinosaurs destroyed 90 percent of all life on Earth.
Credit: Ron Miller
Surprising Science
While the demise of the dinosaurs gets more attention as far as mass extinctions go, an even more disastrous event called "the Great Dying" or the "End-Permian Extinction" happened on Earth prior to that. Now scientists discovered how this cataclysm, which took place about 250 million years ago, managed to kill off more than 90 percent of all life on the planet.
A new study discovers the "liking gap" — the difference between how we view others we're meeting for the first time, and the way we think they're seeing us.
New acquaintances probably like you more than you think. (Photo by Simone Joyner/Getty Images)
Surprising Science
We tend to be defensive socially. When we meet new people, we're often concerned with how we're coming off. Our anxiety causes us to be so concerned with the impression we're creating that we fail to notice that the same is true of the other person as well. A new study led by Erica J. Boothby, published on September 5 in Psychological Science, reveals how people tend to like us more in first encounters than we'd ever suspect.
Using advanced laser technology, scientists at NASA will track global changes in ice with greater accuracy.
Firing three pairs of laser beams 10,000 times per second, the ICESat-2 satellite will measure how long it takes for faint reflections to bounce back from ground and sea ice, allowing scientists to measure the thickness, elevation and extent of global ice
popular
Leaving from Vandenberg Air Force base in California this coming Saturday, at 8:46 a.m. ET, the Ice, Cloud, and Land Elevation Satellite-2 — or, the "ICESat-2" — is perched atop a United Launch Alliance Delta II rocket, and when it assumes its orbit, it will study ice layers at Earth's poles, using its only payload, the Advance Topographic Laser Altimeter System (ATLAS).
Big think's weekly newsletter.
Get smarter faster from the comfort of your inbox.
See our newsletter privacy policy
here
Most Popular
Most Recent
Big think's weekly newsletter.
Get smarter faster from the comfort of your inbox.
See our newsletter privacy policy
here
© Copyright 2007-2018 & BIG THINK, BIG THINK EDGE,
SMARTER FASTER trademarks owned by The Big Think, Inc. All rights reserved.