New York Pharmacy Takes a Stand by Introducing a "Man Tax"
SoHo based Thompson Chemists is using a provocative campaign to raise awareness about the gender price gap.
Teodora Zareva
Teodora Zareva is an entrepreneur, writer, board games geek and a curious person at large. Her professional path has taken her from filmmaking and photography to writing, TEDx organizing, teaching, and social entrepreneurship. She has lived and worked in the U.S. and Bulgaria and is currently doing her MBA at Saïd Business School at the University of Oxford. Her biggest passion lies at the intersection of media and youth development. She is the co-founder of WishBOX Foundation, a Bulgarian NGO that helps high school students with their professional orientation by organizing events, courses, summer camps and developing digital media resources.
18 November, 2016
A New York pharmacy – Thompson Chemists – is using a provocative campaign to raise awareness about the gender price gap. A sign on the storefront announces that "All male customers are subject to a 7% Man Tax", alongside another one reading "All female customers shop tax free".
---
Jolie Alony, the pharmacy's owner, explains: 
"We want to bring awareness on how it feels to be a woman, so the men actually get to feel it."
What Alony is referring to is a study by the New York City Department of Consumer Affairs (DCA), that found that "on average […] women's products cost 7 percent more than similar products for men. Specifically:
7 percent more for toys and accessories;
4 percent more for children's clothing;
8 percent more for adult clothing;
13 percent more for personal care products;
8 percent more for senior/home health care products."
The following examples highlighted in the DCA report, will certainly make consumers feel the unfairness.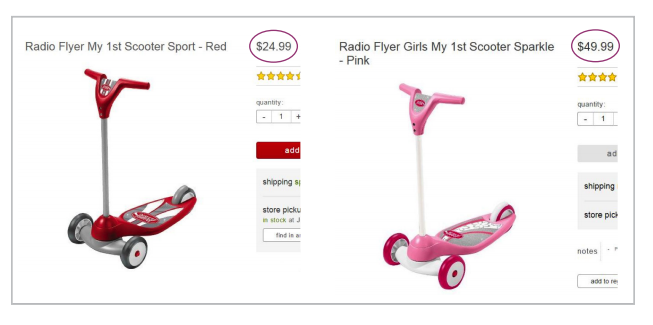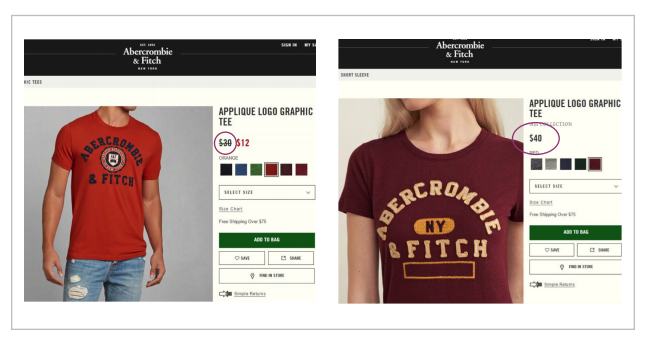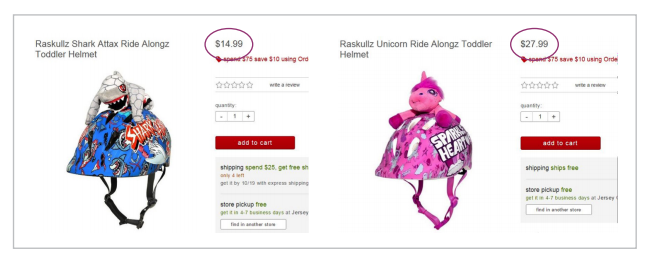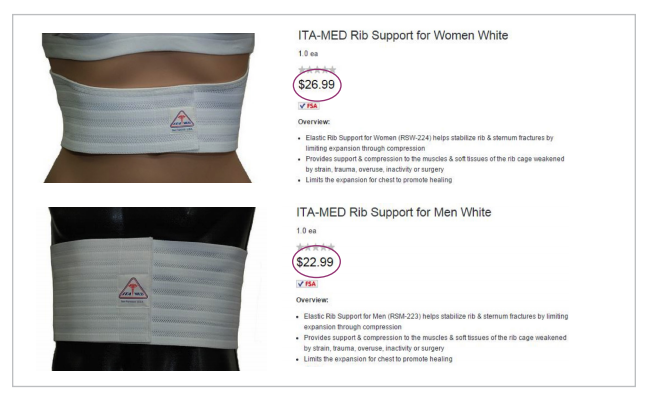 The DCA also notes that in 1994, the State of California studied the issue of gender-based pricing of services and estimated that women effectively paid an annual "gender tax" of approximately $1,351 for the same services as men.
Price discrimination for goods is legal (unlike one for services), so there is no problem with Alony's policy. Despite the provocative wording, the female customers are not spared the tax literary, but rather receive a 7% discount, while male customers pay the regular price. The pharmacy is absorbing the difference as it is still required to report all sales and pay the sales tax in full.
DCA encourages consumers to join DCA's social media campaign to address this issue by tweeting examples of gender pricing and fair pricing with #genderpricing.
Related Articles
Explore how alcohol affects your brain, from the first sip at the bar to life-long drinking habits.
(Photo by Angie Garrett/Wikimedia Commons)
Mind & Brain
Alcohol is the world's most popular drug and has been a part of human culture for at least 9,000 years.
Alcohol's effects on the brain range from temporarily limiting mental activity to sustained brain damage, depending on levels consumed and frequency of use.
Understanding how alcohol affects your brain can help you determine what drinking habits are best for you.
If you want to know what makes a Canadian lynx a Canadian lynx a team of DNA sequencers has figured that out.
Surprising Science
A team at UMass Amherst recently sequenced the genome of the Canadian lynx.
It's part of a project intending to sequence the genome of every vertebrate in the world.
Conservationists interested in the Canadian lynx have a new tool to work with.
Artwork: Guillaume le Clerc / Wikimedia Commons
13th-century fantastical depiction of an elephant.
It is easy to see how one can look at 66,000 genomic sequences stored away as being the analogous equivalent of the Svalbard Global Seed Vault. It is a potential tool for future conservationists.
But what are the practicalities of sequencing the genome of a lynx beyond engaging with broad bioethical questions? As the animal's habitat shrinks and Earth warms, the Canadian lynx is demonstrating less genetic diversity. Cross-breeding with bobcats in some portions of the lynx's habitat also represents a challenge to the lynx's genetic makeup. The two themselves are also linked: warming climates could drive Canadian lynxes to cross-breed with bobcats.
John Organ, chief of the U.S. Geological Survey's Cooperative Fish and Wildlife units, said to MassLive that the results of the sequencing "can help us look at land conservation strategies to help maintain lynx on the landscape."
What does DNA have to do with land conservation strategies? Consider the fact that the food found in a landscape, the toxins found in a landscape, or the exposure to drugs can have an impact on genetic activity. That potential change can be transmitted down the generative line. If you know exactly how a lynx's DNA is impacted by something, then the environment they occupy can be fine-tuned to meet the needs of the lynx and any other creature that happens to inhabit that particular portion of the earth.
Given that the Trump administration is considering withdrawing protection for the Canadian lynx, a move that caught scientists by surprise, it is worth having as much information on hand as possible for those who have an interest in preserving the health of this creature—all the way down to the building blocks of a lynx's life.
The exploding popularity of the keto diet puts a less used veggie into the spotlight.
Purple cauliflower. (Photo: Shutterstock)
Surprising Science
The cauliflower is a vegetable of choice if you're on the keto diet.
The plant is low in carbs and can replace potatoes, rice and pasta.
It can be eaten both raw and cooked for different benefits.
Big think's weekly newsletter.
Get smarter faster from the comfort of your inbox.
See our newsletter privacy policy
here
Most Popular
Most Recent
Big think's weekly newsletter.
Get smarter faster from the comfort of your inbox.
See our newsletter privacy policy
here
© Copyright 2007-2018 & BIG THINK, BIG THINK EDGE,
SMARTER FASTER trademarks owned by The Big Think, Inc. All rights reserved.