First FDA-Approved Digital Pill Tracks Schizophrenic Patients
The FDA has approved the first pill with an embedded ingestible sensor that can track when, or if, a patient takes their medication.
18 November, 2017
---
The FDA has approved the first pill with an embedded ingestible sensor that can track when, or if, a patient takes their medication. The sensor will be used with the drug Abilify MyCite—which is prescribed to treat schizophrenia, bi-polar disorders and depression—and automatically shares data with doctors, caregivers, family members or anyone else the patient has pre-approved.
The sensor attempts to solve the problem of nonadherence. As it turns out, millions of patients don't take their medications as prescribed, which leads to poor therapeutic outcomes and costs billions per year in avoidable health care costs. Ameet Sarpatwari, an instructor in medicine at Harvard Medical School, said for The New York Times that the digital pill "has the potential to improve public health," especially for patients who want to take their medication but forget.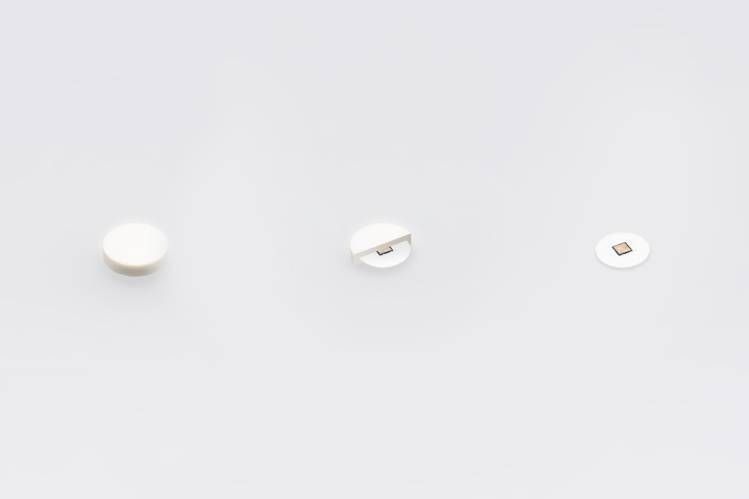 On the flip side, the constant monitoring may actually increase mistrust or make patients feel uncomfortable. Dr. Peter Kramer, a psychiatrist referred to the drug as "packaging a medication with a tattletale."
Here's how the ingestible sensor works with the drug. The sensor is the size of a "grain of sand" and is embedded within the pill at the point of manufacture. In addition to taking the pill, the patients are also required to wear a patch on their skin, which acts as an external sensor. The patch reads the signals sent from the ingested sensor, which is activated after the pill has interacted with stomach fluids. The information is then sent from the patch to an app installed on the patient's phone. The patient can share (or stop sharing at any time) this information with others. 
Ironically, the FDA notes on their website that "the ability of the product to improve patient compliance with their treatment regimen has not been shown." The choice of drug (one that treats schizophrenia) to feature the first sensor of this kind may also raise some eyebrows. As Dr. Jeffrey Lieberman, chairman of psychiatry at Columbia University and NewYork-Presbyterian Hospital, said:
"There's an irony in it being given to people with mental disorders that can include delusions. It's like a biomedical Big Brother."
Still, the technology could have other potentially beneficial applications. It could be used, for example, in clinical trials to make sure that participants are following protocols correctly. It could also be used to track excessive opioid use - a problem that has been on the rise in the U.S.
In more controversial applications, taking a pill like this could be a requirement for releasing patients with certain type of psychiatric disorders. It is also not a stretch to see that insurers may take an interest in it and provide incentives to customers who use it.
--
Step inside the unlikely friendship of a former ACLU president and an ultra-conservative Supreme Court Justice.

Sponsored by Charles Koch Foundation
Former president of the ACLU Nadine Strossen and Supreme Court Justice Antonin Scalia were unlikely friends. They debated each other at events all over the world, and because of that developed a deep and rewarding friendship – despite their immense differences.
Scalia, a famous conservative, was invited to circles that were not his "home territory", such as the ACLU, to debate his views. Here, Strossen expresses her gratitude and respect for his commitment to the exchange of ideas.
"It's really sad that people seem to think that if you disagree with somebody on some issues you can't be mutually respectful, you can't enjoy each other's company, you can't learn from each other and grow in yourself," says Strossen.
The opinions expressed in this video do not necessarily reflect the views of the Charles Koch Foundation, which encourages the expression of diverse viewpoints within a culture of civil discourse and mutual respect.
Learn how to redesign your job for maximum reward.
Videos
Broaching the question "What is my purpose?" is daunting – it's a grandiose idea, but research can make it a little more approachable if work is where you find your meaning. It turns out you can redesign your job to have maximum purpose.
There are 3 ways people find meaning at work, what Aaron Hurst calls the three elevations of impact. About a third of the population finds meaning at an individual level, from seeing the direct impact of their work on other people. Another third of people find their purpose at an organizational level. And the last third of people find meaning at a social level.
"What's interesting about these three elevations of impact is they enable us to find meaning in any job if we approach it the right way. And it shows how accessible purpose can be when we take responsibility for it in our work," says Hurst.
Erik Verlinde has been compared to Einstein for completely rethinking the nature of gravity.
Photo by Willeke Duijvekam
Surprising Science
The Dutch physicist Erik Verlinde's hypothesis describes gravity as an "emergent" force not fundamental.
The scientist thinks his ideas describe the universe better than existing models, without resorting to "dark matter".
While some question his previous papers, Verlinde is reworking his ideas as a full-fledged theory.
TuSimple, an autonomous trucking company, has also engaged in test programs with the United States Postal Service and Amazon.
Technology & Innovation
This week, UPS announced that it's working with autonomous trucking startup TuSimple on a pilot project to deliver cargo in Arizona using self-driving trucks.
UPS has also acquired a minority stake in TuSimple.
TuSimple hopes its trucks will be fully autonomous — without a human driver — by late 2020, though regulatory questions remain.