Sugar does rot your brain after all: Scientists connect to Alzheimer's
Is Alzheimer's triggered by too much sugar? We have long known that consuming too much sugar is related to obesity and diabetes. A new UK study has found a molecular "tipping point," where a crucial enzyme related to insulin regulation is damaged by excess glucose. This may have a major impact on our understanding of the cognitive disease along with our diet.
09 March, 2017
Time to lower your sugar intake.
---
Scientists from the University of Bath have just found the first connection between excess blood sugar glucose and Alzheimer's disease. Researchers in this unprecedented study found what they describe as a molecular "tipping point," where a crucial enzyme related to inflammation response and insulin regulation is damaged by excess glucose. While the scientists involved do not make the direct assertion, the takeaway is Alzheimer's disease may be triggered by consuming too much sugar.
This potentially groundbreaking study, published in the journal Scientific Reports, could have major implications for our understanding of Alzheimer's and its relationship with our diet. Alzheimer's disease is a degenerative neurological condition that impacts 5.5 million Americans and an estimated 46 million people worldwide.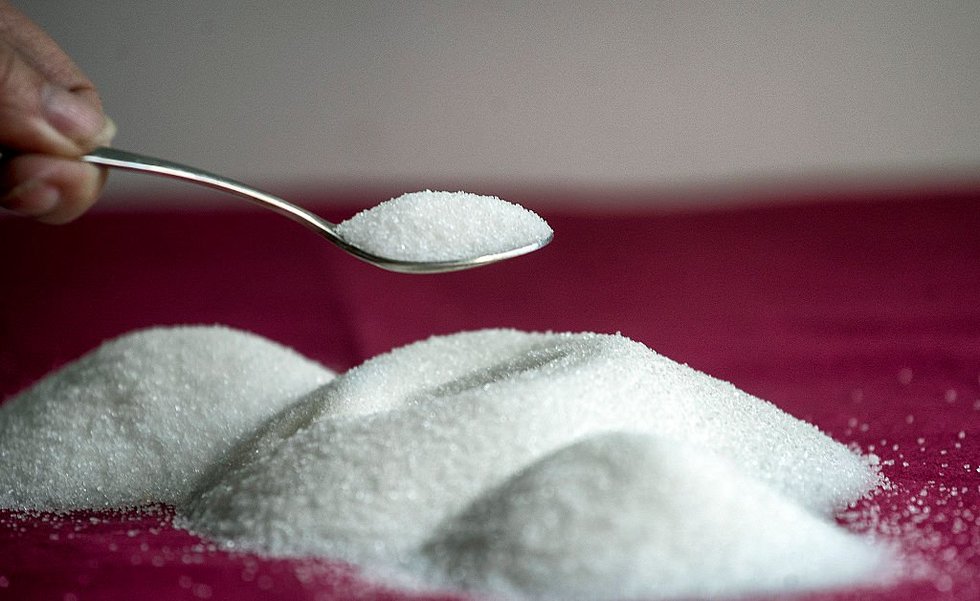 While we have long known sugar's link to obesity and diabetes, our understanding of its relationship with Alzheimer's has been less studied. This latest research offers greater credence for Alzheimer's to be referred to as Type 3 Diabetes. Earlier studies have showcased a those with diabetes have a greater prevalence of Alzheimer's.
How Did Researchers Establish This Link?
The scientists relied on donated brain tissue from both those with and without Alzheimer's. The brain tissue was provided by Brains for Dementia Research, a large brain bank network with a mission of advancing research into dementia.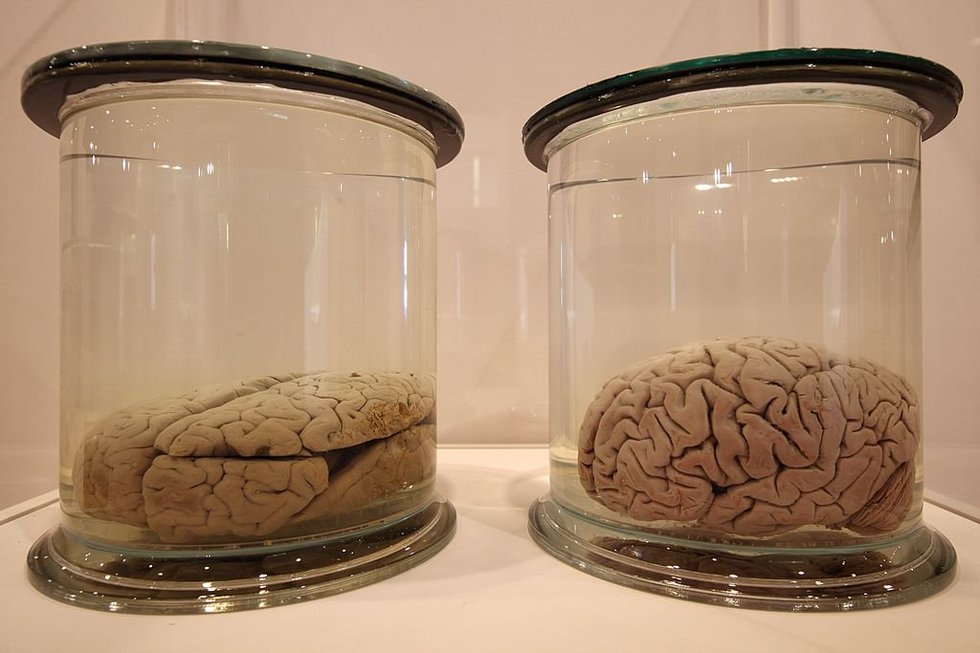 The brains of those who were in the early stages of Alzheimer's had the crucial enzyme MIF (macrophage migration inhibitory factor) that was damaged. The enzyme, which is related to inflammation response and insulin regulation, was injured through a process called glycation. The researchers believe that the tipping point for Alzheimer's to progress may be when MIF is damaged through glycation. As Alzheimer's advances, so does the glycation of the MIF enzymes.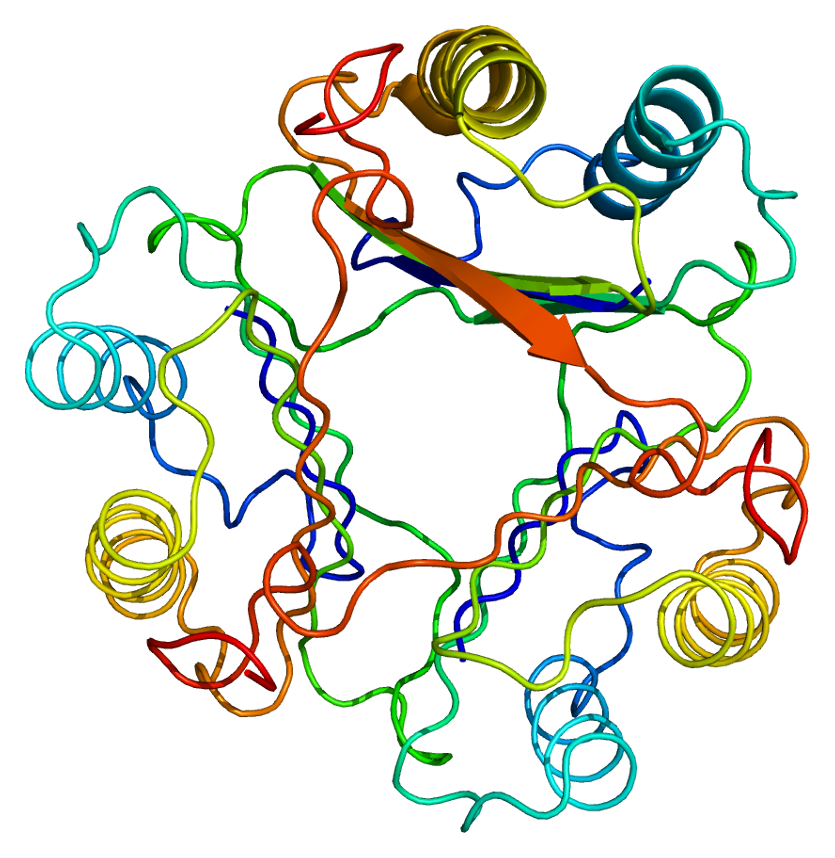 "Normally MIF would be part of the immune response to the build-up of abnormal proteins in the brain, and we think that because sugar damage reduces some MIF functions and completely inhibits others that this could be a tipping point that allows Alzheimer's to develop."-Professor Jean van den Elsen (University of Bath), commenting about the study in its press release.
We Consume a Lot of Added Sugars in Our Diet
The average American drinks about 38 gallons of soda each year. A 20-ounce bottle of soda contains around 14 1/2 teaspoons of added sugar. As nutritionists have been arguing for years, we are consuming too much sugar. The heighten blood sugar level (hyperglycemia) from our consumption of soda and other sugary items has already been clearly established as increasing the likelihood of obesity and diabetes.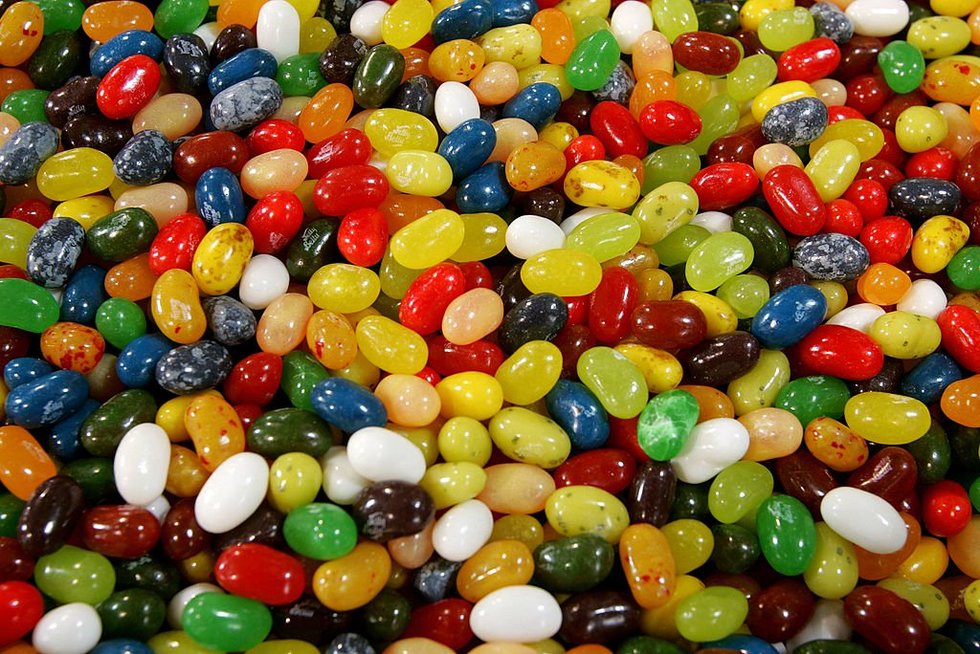 This latest research has uncovered the specific molecular link between glucose and Alzheimer's. So forget the extra pounds from drinking too much soda and eating too many donuts: sugar may be truly rotting your brain.
Lumina Foundation is partnering with Big Think to unearth the next large-scale, rapid innovation in post-high school education. Enter the competition here!
"I should be as happy as I'm ever going to be right now, but I'm not. Is this it?"
Personal Growth
The life choices that had led me to be sitting in a booth underneath a banner that read "Ask a Philosopher" – at the entrance to the New York City subway at 57th and 8th – were perhaps random but inevitable.

We explore the history of blood types and how they are classified to find out what makes the Rh-null type important to science and dangerous for those who live with it.
Abid Katib/Getty Images
Surprising Science
Fewer than 50 people worldwide have 'golden blood' — or Rh-null.
Blood is considered Rh-null if it lacks all of the 61 possible antigens in the Rh system.
It's also very dangerous to live with this blood type, as so few people have it.
The assumption "that without memory, there can be no self" is wrong, say researchers.
Photo credit: Darren Hauck / Getty Images
Mind & Brain
In the past when scholars have reflected on the psychological impact of dementia they have frequently referred to the loss of the "self" in dramatic and devastating terms, using language such as the "unbecoming of the self" or the "disintegration" of the self. In a new review released as a preprint at PsyArXiv, an international team of psychologists led by Muireann Irish at the University of Sydney challenge this bleak picture which they attribute to the common, but mistaken, assumption "that without memory, there can be no self" (as encapsulated by the line from Hume: "Memory alone… 'tis to be considered… as the source of personal identity").
Big think's weekly newsletter.
Get smarter faster from the comfort of your inbox.
See our newsletter privacy policy
here
Most Popular
Most Recent
Big think's weekly newsletter.
Get smarter faster from the comfort of your inbox.
See our newsletter privacy policy
here
© Copyright 2007-2018 & BIG THINK, BIG THINK EDGE,
SMARTER FASTER trademarks owned by The Big Think, Inc. All rights reserved.