Love Wanted: Political Opposites Need Not Apply
Should political preference be a deal-breaker when looking for love? There are now dating sites for progressives, Trump fans, and Americans looking to escape the Trump presidency by marrying a Canadian. In an age of deep political polarization, dating sites based on ideology may exacerbate the problem and prevent a star-crossed love from blossoming.
David Ryan Polgar
David is an ambidextrous thinker who likes big ideas. As a "Tech Ethicist," he explores our evolving relationship with social media and tech from an ethical, legal, and emotional perspective. Utilizing his background as an attorney, educator, and pop culture aficionado, David offers a fresh perspective on potential trends and ways to humanize our digital lives. He is currently a speaker (3-time TEDx), branding and communications consultant, and Trust & Safety for social messaging platform Friendbase. David is researching the impact that "scaling intimacy" has on human relationships, and working on an upcoming book. He is also the co-host for Funny as Tech.
He can be contacted at TechEthicist.com and @TechEthicist.
12 February, 2017
"Because Liberals Just Don't Get It." -The tagline for dating site ConservativesOnly.com
---
So much for love knowing no boundaries.
There are now dating sites for progressives, Trump fans, and Americans looking to escape the Trump presidency by marrying a Canadian. The last site, MapleMatch.com, saw its membership triple overnight following the US presidential election. The rise of political dating sites, however, raises important questions about why we fall in love and whether self-segregation based on politics is a good idea.
Should political preference be a deal-breaker when looking for love?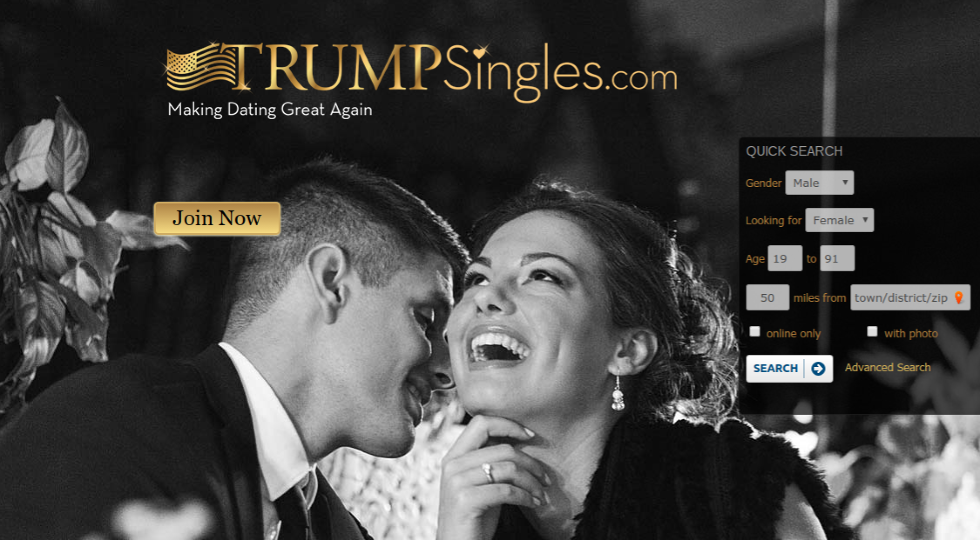 "At first I was concerned that people would think this was a parody site. But people have told me that they're so happy they can finally go on dates without worrying about political differences."-David Goss, Creator of TrumpSingles.com, speaking to the New York Post
This Political Assortative Mating is an extension of other types of assortative mating, where people from similar socioeconomic backgrounds tend to marry each other. The National Bureau of Economic Research has defined assortative mating as "the process by which people of similar backgrounds, such as educational attainment or financial means, select a partner." 
The selection of partners with similar economic backgrounds has been shown to exacerbate income inequality, as the rich marry the rich and the poor marry the poor. If political dating sites increase the amount of politically-similar couples, will this increase the political polarization of the country?

While online dating sites have always sorted potential matches by interest, and many times religion, the increase with sorting potential matches by political preference runs counter to our traditional notions of love overcoming obstacles. There is a growing niche in online dating where having boundaries is exactly the point.
Political differences within couples is often an emotional landmine leading to arguments, so it makes logical sense to separate potential couples based on their political leanings. If political differences make relationships difficult, shouldn't we just have intraparty dating? Political dating sites put a premium on compatibility, with the understanding that different political leanings may make couples incompatible. 
The great unknown, however, is whether finding love is best found through logical decision-making. If that is the case, love is less about being struck with a proverbial arrow and more about fine-tuning an algorithm based on interests. It is your recommended viewing on NetFlix.
What Would Romeo & Juliet Do?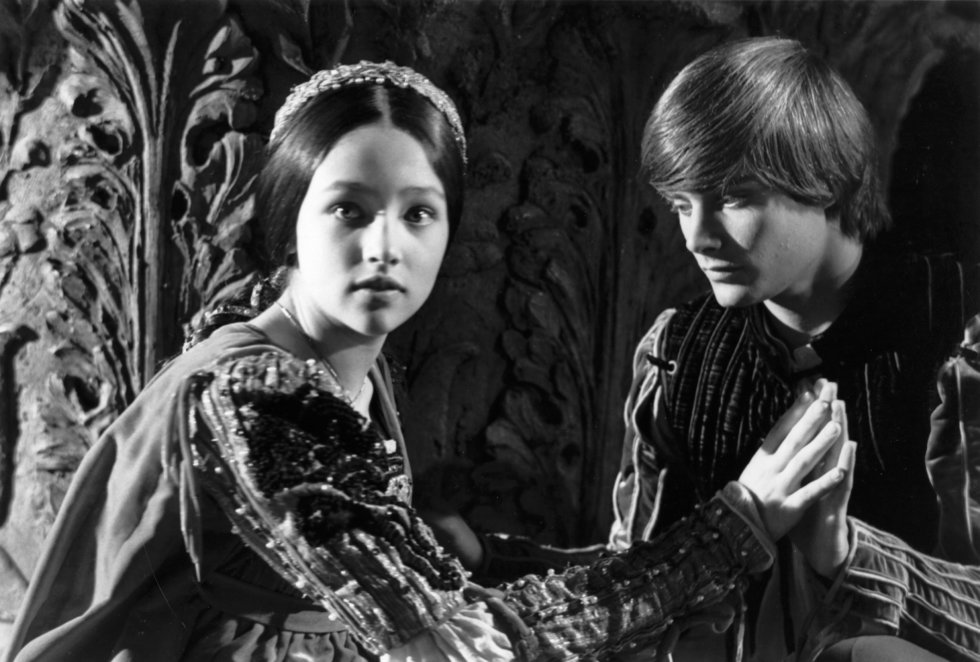 The story of Shakespeare's Romeo and Juliet heavily influences our conception of love knowing no boundaries. The idea of star-crossed lovers attracted by an uncontrollable spark that flew in the face of their dueling families. The Montagues and the Capulets mixed as well as Trump supporters and liberals. But unlike today's polar opposites, Romeo was not on a pro-Montague dating site.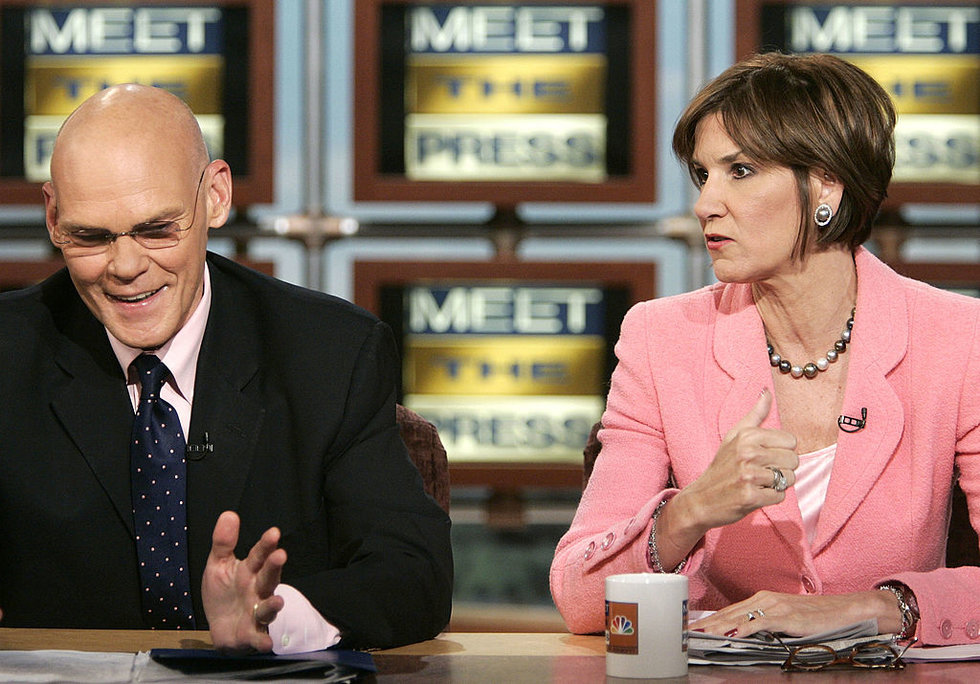 The political odd couple: James Carville and Mary Matalin were both strategists for opposing political parties and frequently appear on television together. 
By eliminating the political differences before the potential match, political dating sites remove the ability for love to bridge the partisan divide. For a Montague to be matched with a Capulet. It is based on the assertion that match-matching involves a shared valued system, and one's political leanings are crucial to a workable relationship.
There may also be a scientific reason for the political sameness of most relationships. 
"Mates appear to assort on political attitudes more than any other social, behavioral, or physical trait, besides religion."-Assortative Mating on Ideology Could Operate Through Olfactory Cues
In the aforementioned paper, published in the American Journal of Political Science, researchers found that part of the reason that people tend to be with someone of shared ideology stems from our nose. Researchers in the study found that participants were more attracted to the scents of similar ideologies. 
So perhaps opposites really don't attract. At least not typically. But should they be allowed the chance for a spark, or segregated out with political dating sites?
Maybe you can only make dating great again if you choose, despite the odds, to be with her.
===
Want to connect with me? Reach out @TechEthicist and on Facebook. 
===
Here's the science of black holes, from supermassive monsters to ones the size of ping-pong balls.
Videos
There's more than one way to make a black hole, says NASA's Michelle Thaller. They're not always formed from dead stars. For example, there are teeny tiny black holes all around us, the result of high-energy cosmic rays slamming into our atmosphere with enough force to cram matter together so densely that no light can escape.
CERN is trying to create artificial black holes right now, but don't worry, it's not dangerous. Scientists there are attempting to smash two particles together with such intensity that it creates a black hole that would live for just a millionth of a second.
Thaller uses a brilliant analogy involving a rubber sheet, a marble, and an elephant to explain why different black holes have varying densities. Watch and learn!
Bonus fact: If the Earth became a black hole, it would be crushed to the size of a ping-pong ball.
Military recruits are supposed to be assessed to see whether they're fit for service. What happens when they're not?
Politics & Current Affairs
During the Vietnam War, Robert McNamara began a program called Project 100,000.
The program brought over 300,000 men to Vietnam who failed to meet minimum criteria for military service, both physically and mentally.
Project 100,000 recruits were killed in disproportionate numbers and fared worse after their military service than their civilian peers, making the program one of the biggest—and possibly cruelest—mistakes of the Vietnam War.
In a breakthrough for nuclear fusion research, scientists at China's Experimental Advanced Superconducting Tokamak (EAST) reactor have produced temperatures necessary for nuclear fusion on Earth.
Credit: EAST Team
Surprising Science
The EAST reactor was able to heat hydrogen to temperatures exceeding 100 million degrees Celsius.
Nuclear fusion could someday provide the planet with a virtually limitless supply of clean energy.
Still, scientists have many other obstacles to pass before fusion technology becomes a viable energy source.
Big think's weekly newsletter.
Get smarter faster from the comfort of your inbox.
See our newsletter privacy policy
here
Most Popular
Most Recent
Big think's weekly newsletter.
Get smarter faster from the comfort of your inbox.
See our newsletter privacy policy
here
© Copyright 2007-2018 & BIG THINK, BIG THINK EDGE,
SMARTER FASTER trademarks owned by The Big Think, Inc. All rights reserved.