Pay with Your Microchipped Hand? You Can at This Wisconsin Company.
Employees at 32M, a company based in Wisconsin, now have the option of getting microchipped. Workers implanted with the RFID chip will be able to open doors, store medical info, and pay for purchases. Should this be the future workplace?
25 July, 2017
Pay with the hand.
---
Employees at the Wisconsin-based Three Square Market (32M) who volunteered to be implanted with RFID (Radio Frequency ID) chips can now do an array of activities with the wave of a hand. The microchip allows implanted employees to login to their computer, open doors, store medical information, and pay for purchases. The company, which develops software for vending machines, said 41 of its 85 employees underwent voluntarily microchipping at the "chip party".
According to the company, this is the first time a United States company is providing implanted technology to its employees. The initiative by 32M is being done in partnership with the Swedish company BioHax.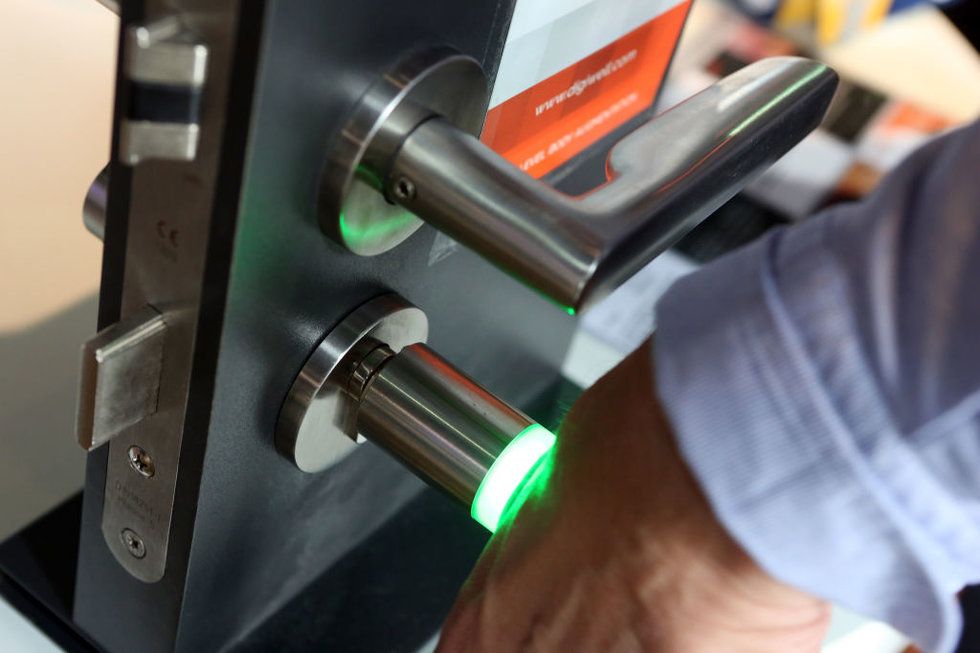 Opening a door with a microchipped hand. The photo was taken at the Wear-It Festival in Berlin. Credit: Getty Images. 
"We foresee the use of RFID technology to drive everything from making purchases in our office break room market, opening doors, use of copy machines, logging into our office computers, unlocking phones, sharing business cards, storing medical/health information, and used as payment at other RFID terminals.  Eventually, this technology will become standardized allowing you to use this as your passport, public transit, all purchasing opportunities, etc." -32M CEO Todd Westby, company press release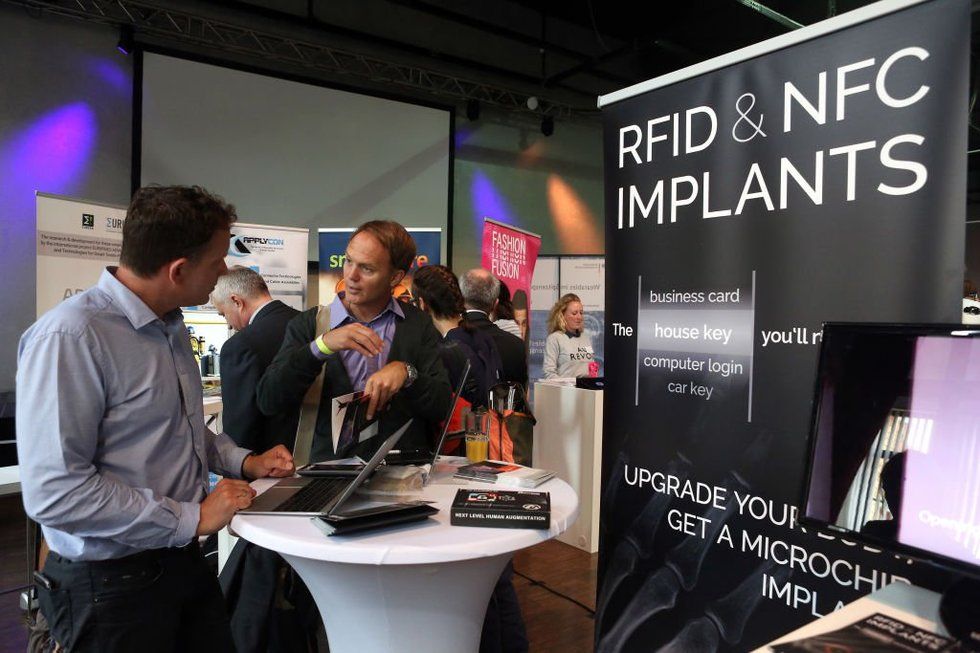 The big question, of course, is whether employees actually want an embedded chip inside of their hand. The promise of convenience and efficiency through technology does not always ensure its widespread cultural acceptance and adoption. If that were the case, the workplace would be filled with Google Glass-wearing employees made more efficient by not always having to whip out their smartphone. 
Get Wired or Get Fired?
While the microchipping at Three Square Market is not required by employees and is completely optional, the process of implanted tech seems to raise our Orwellian trigger response. What about the social pressure at work to participate? How slippery is the slope from volunteering to requiring? In an earlier piece for Big Think regarding a Swedish company offering the same microchip technology for its workers, humanist-futurist Gerd Leonhard posited that in the future the dilemma for an employee may be, "Would you rather be wired or fired?"
32M hosted a "chip party" on August 1 2017 to implant the RFID tech in its future-forward employees (that volunteered). No word if the party will feature any employees doing The Robot. 
===
Want to connect? Reach out @TechEthicist and on Facebook. Exploring the ethical, legal, and emotional impact of social media & tech. Co-host of the live show/podcast, Funny as Tech.
To reach a breakthrough solution to any problem, it's necessary to first understand the underlying causes.
Videos
Companies often jump right into workshopping solutions to a problem before they truly understand the underlying source and "pain points" of the issue.
Deliberate Innovation CEO, Dan Seewald, advises companies to visualize and map out those unmet needs in order to discover a new path to a fresh solution. Only then should you move onto brainstorming and ideation techniques.
These important steps allow for more meaningful experimentation, as well as greater opportunity for learning and breakthroughs.
Atheism doesn't offer much beyond non-belief, can Secular Humanism fill the gaps?
Culture & Religion
Atheism is increasingly popular, but the lack of an organized community around it can be problematic.
The decline in social capital once offered by religion can cause severe problems.
Secular Humanism can offer both community and meaning, but it has also attracted controversy.
What makes a life worth living as you grow older?
Culture & Religion
Dr. Ezekiel Emanuel revisits his essay on wanting to die at 75 years old.
The doctor believes that an old life filled with disability and lessened activity isn't worth living.
Activists believe his argument stinks of ageism, while advances in biohacking could render his point moot.