Our Facebook Reactions May Not Coincide with How We Truly Feel
Can big data help determine how happy we are? Using findings from Facebook and UC Berkeley, author Andrew Zolli shows how the levels of happiness we display online may not correlate with how happy we truly are. Featuring Zolli's talk from the Aspen Ideas Festival.
09 January, 2017
Should we take Facebook Reactions at face value? 
---
No, according to Andrew Zolli, the author of Resilience: Why Things Bounce Back. In a recent talk given at the Aspen Ideas Festival, Zolli discussed how big data is being applied to analyze our use of Facebook Reactions--the set of emojis Facebook released in February 2016 to convey a broad range of complex emotions that translate universally.
As Facebook's product manager Sammi Krug wrote at the time of the release, there "should be more ways to easily and quickly express how something you see in News Feed makes you feel." Since partnering up with researchers at UC Berkeley to develop the emojis, the researchers have been able to track the prevalence of specific emotions used by individual countries. 
What Zolli argues is that how a person truly feels may not correlate with the emotions they express on Facebook. 
"The happiest places in the world are not where the most happiness is expressed. Using the happy icon did not correlate with the best indicators of social inclusion, social progress, and economic welfare."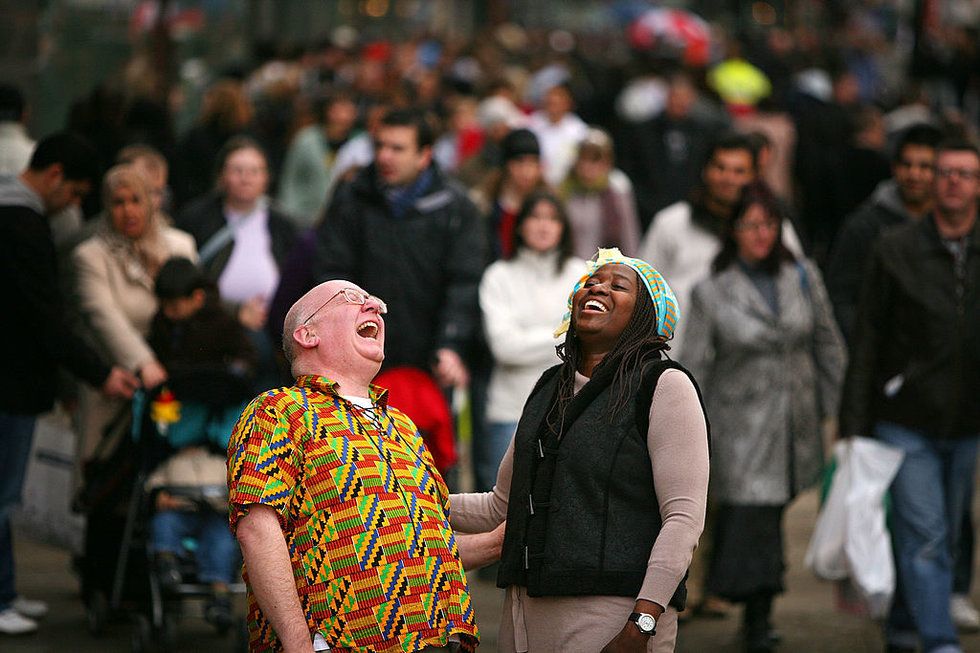 While many people are aware that Denmark ranks as the happiest country in the world, it is surprising to learn that North Koreans express high levels of happiness online (data prior to a ban on Facebook). According to Zolli, the disconnect comes from North Koreans displaying forced emotions that don't reflect their authentic feelings. In other words, there can be a gulf between the amount of happiness users display and the amount they feel, and the disparity may be influenced by a country's cultural norms and levels of expressive freedom.
"It was the diversity of emotions that a culture allowed its citizens to express that was correlated to the greatest degree of wellbeing."
Do You Really Like Me?
One limitation of Facebook Reactions is an end user's inability to read the facial features of the other user. Scientists now estimate that we routinely make 21 distinct faces. In face-to-face communication, we are able to quickly pick up on the subtle nuances of the face that may drastically change the emotion conveyed. How do we know when a "Haha" conveys a belly laugh, a sarcastic snicker, or a forced chuckle?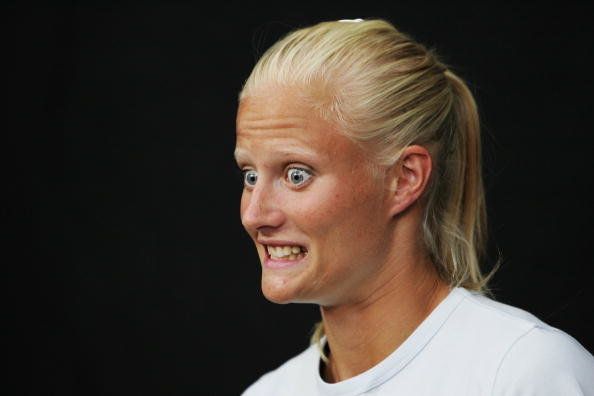 ===
Want to connect with me? Reach out @TechEthicist and on Facebook. 
Big Think Edge
The meaning of the word 'confidence' seems obvious. But it's not the same as self-esteem.
Confidence isn't just a feeling on your inside. It comes from taking action in the world.
Join Big Think Edge today and learn how to achieve more confidence when and where it really matters.
Sponsored by the Institute for Humane Studies
There are 2 different approaches to governing free speech on college campuses.
One is a morality/order approach. The other is a bottom-up approach.
Emily Chamlee-Wright says there are many benefits to having no one central authority on what is appropriate speech.
Two new studies say yes. Unfortunately, each claims a different time.
Bronx, N.Y.: NYPD officer Julissa Camacho works out at the 44th precinct gym in the Bronx, New York on April 3, 2019. (Photo by Alejandra Villa Loarca/Newsday via Getty Images)
Surprising Science
Research at the Weizmann Institute of Sciences declares evening to be the best time for an exercise session.
Not so fast, says a new study at UC Irvine, which replies that late morning is the optimal workout time.
Both studies involved mice on treadmills and measured different markers to produce their results.
Big Think Edge
Economist Sylvia Ann Hewlett breaks down what qualities will inspire others to believe in you.
Here's how 300 leaders and 4,000 mid-level managers described someone with executive presence.
Get more deep insights like these to power your career forward. Join Big Think Edge.
Big think's weekly newsletter.
Get smarter faster from the comfort of your inbox.
See our newsletter privacy policy
here
Most Popular
Most Recent
Big think's weekly newsletter.
Get smarter faster from the comfort of your inbox.
See our newsletter privacy policy
here
© Copyright 2007-2019 & BIG THINK, BIG THINK EDGE,
SMARTER FASTER trademarks owned by The Big Think, Inc. All rights reserved.