Wanna Work in New Zealand? New Recruiting Contest is Flying People There
New Zealand is enticing people to join their growing tech scene by offering an expenses-paid trip to check out the country, get interviewed, and make a giant career move.
01 March, 2017
New Zealand is putting out the welcoming mat.
---
The capital city of Wellington has 100 job positions to fill in their tech industry and is looking to recruit top foreign talent to the South Pacific. In an effort to draw elite workers from across the globe, they have funded a program to fly in 100 vetted applicants who will have four days of interviews and activities (late May) with the hopeful end goal of a new job in New Zealand. Accommodations are also covered for the trip.
It is an immigration push in the form of a contest.
The talent search is run by LookSee Wellington. The idea for LookSee Wellington derived from WorkHereNZ; the company has partnered with Wellington Regional Economic Development Agency (WREDA), an organization that is charged with growing Wellington businesses and the area economy. 
Applications for the talent search contest are due by March 27th. 
The tech immigration push by Wellington stands in stark contrast to some of the anxiety that Silicon Valley is feeling in today's uncertain climate. Much of Silicon Valley relies on a robust flow of talent outside the United States utilizing H1B visas, along with the area in general (and the United States at large) being seen as a desired place to move to.
Wellington is making a push to be the desired location.
In an appeal that seems tailor-made for a Millenial, LookSee Wellington emphasizes the friendly and collaborative climate, a work/life balance with time for the beach, and over 750 bars, restaurants, and cafes. "Wellington can not only enhance your career, but how you live your life as well," states the site. 
One of their slogans is: Impact the World From the Edge of the World.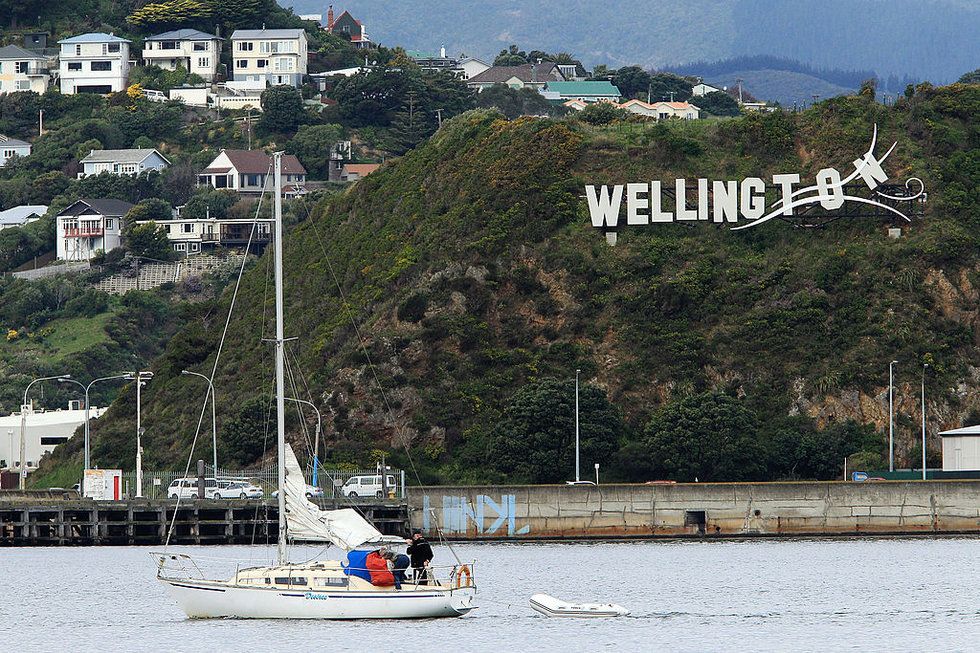 Where do I sign up?
The LookSee Wellington talent attraction program is trying to line up prospective talent with the available jobs they have in their current tech scene. Some positions include Business Analyst, Digital Strategist, Business Intelligence, Android Developer, and DevOps Engineer. 
For those interested, you create a profile on the LookSee Wellington page and then employers start checking you out. The prospective talent with the most "votes" will be flown to New Zealand for four days of interviews that have been set up in advance. The goal is that applicants will receive a job offer (or offers), and make the move to New Zealand.
Why New Zealand?
Tech scenes can pop up outside of Silicon Valley, as witnessed by the recent success of Venice/LA (centered around Snap) and NYC ("Silicon Alley"). As we have seen with Venice, the major runaway success of a company can often create a cascading effect of talent attraction and investment. 
In other words, people flock to see unicorns. 
The current list of 186 tech unicorns (companies valued at $1B or more; compiled by CB Insights) includes a significant amount of American and Chinese companies, along with Sweden, South Korea, the UK, and Germany. As of right now, it does not include New Zealand. 
Perhaps talent recruitment pushes like LookSee Wellington's can change that.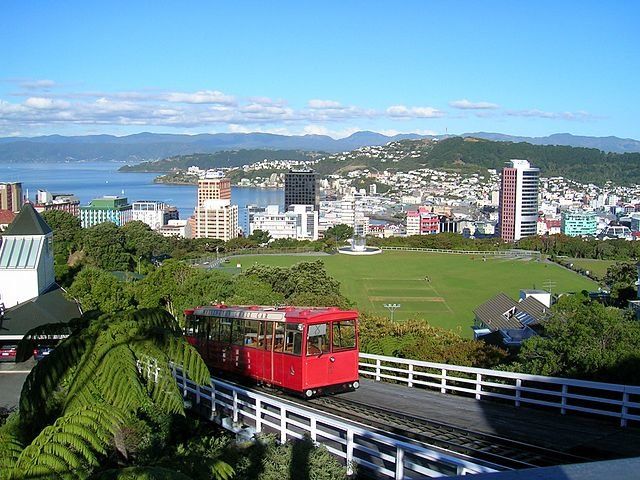 Are you worried that you won't have trollies if you leave San Fran? You're in luck! If you make the move to New Zealand, you can ride around on the Wellington Cable Car. .
===
Want to connect with me? Reach out @TechEthicist and on Facebook. 
As religious diversity increases in the United States, we must learn to channel religious identity into interfaith cooperation.
Sponsored by Charles Koch Foundation
Religious diversity is the norm in American life, and that diversity is only increasing, says Eboo Patel.
Using the most painful moment of his life as a lesson, Eboo Patel explains why it's crucial to be positive and proactive about engaging religious identity towards interfaith cooperation.
The opinions expressed in this video do not necessarily reflect the views of the Charles Koch Foundation, which encourages the expression of diverse viewpoints within a culture of civil discourse and mutual respect.
Pulitzer Prize-winner Jared Diamond explains why some nations make it through epic crises and why others fail.
Videos
"A country is not going to resolve a national crisis unless it acknowledges that it's in a crisis," says Jared Diamond. "If you don't, you're going to get nowhere. Many Americans still don't recognize today that the United States is descending into a crisis."
The U.S. tends to focus on "bad countries" like China, Canada and Mexico as the root of its problems, however Diamond points out the missing piece: Americans are generating their own problems.
The crisis the U.S. is experiencing is not cause for despair. The U.S. has survived many tragedies, such as the War of Independence and the Great Depression – history is proof that the U.S. can get through this current crisis too.
If you don't want to know anything about your death, consider this your spoiler warning.
Culture & Religion
For centuries cultures have personified death to give this terrifying mystery a familiar face.
Modern science has demystified death by divulging its biological processes, yet many questions remain.
Studying death is not meant to be a morbid reminder of a cruel fate, but a way to improve the lives of the living.
When it comes to sniffing out whether a source is credible or not, even journalists can sometimes take the wrong approach.
Sponsored by Charles Koch Foundation
We all think that we're competent consumers of news media, but the research shows that even journalists struggle with identifying fact from fiction.
When judging whether a piece of media is true or not, most of us focus too much on the source itself. Knowledge has a context, and it's important to look at that context when trying to validate a source.
The opinions expressed in this video do not necessarily reflect the views of the Charles Koch Foundation, which encourages the expression of diverse viewpoints within a culture of civil discourse and mutual respect.