Wanna Work in New Zealand? New Recruiting Contest is Flying People There
New Zealand is enticing people to join their growing tech scene by offering an expenses-paid trip to check out the country, get interviewed, and make a giant career move.
David Ryan Polgar
David is an ambidextrous thinker who likes big ideas. As a "Tech Ethicist," he explores our evolving relationship with social media and tech from an ethical, legal, and emotional perspective. Utilizing his background as an attorney, educator, and pop culture aficionado, David offers a fresh perspective on potential trends and ways to humanize our digital lives. He is currently a speaker (3-time TEDx), branding and communications consultant, and Trust & Safety for social messaging platform Friendbase. David is researching the impact that "scaling intimacy" has on human relationships, and working on an upcoming book. He is also the co-host for Funny as Tech.
He can be contacted at TechEthicist.com and @TechEthicist.
01 March, 2017
New Zealand is putting out the welcoming mat.
---
The capital city of Wellington has 100 job positions to fill in their tech industry and is looking to recruit top foreign talent to the South Pacific. In an effort to draw elite workers from across the globe, they have funded a program to fly in 100 vetted applicants who will have four days of interviews and activities (late May) with the hopeful end goal of a new job in New Zealand. Accommodations are also covered for the trip.
It is an immigration push in the form of a contest.
The talent search is run by LookSee Wellington. The idea for LookSee Wellington derived from WorkHereNZ; the company has partnered with Wellington Regional Economic Development Agency (WREDA), an organization that is charged with growing Wellington businesses and the area economy. 
Applications for the talent search contest are due by March 27th. 
The tech immigration push by Wellington stands in stark contrast to some of the anxiety that Silicon Valley is feeling in today's uncertain climate. Much of Silicon Valley relies on a robust flow of talent outside the United States utilizing H1B visas, along with the area in general (and the United States at large) being seen as a desired place to move to.
Wellington is making a push to be the desired location.
In an appeal that seems tailor-made for a Millenial, LookSee Wellington emphasizes the friendly and collaborative climate, a work/life balance with time for the beach, and over 750 bars, restaurants, and cafes. "Wellington can not only enhance your career, but how you live your life as well," states the site. 
One of their slogans is: Impact the World From the Edge of the World.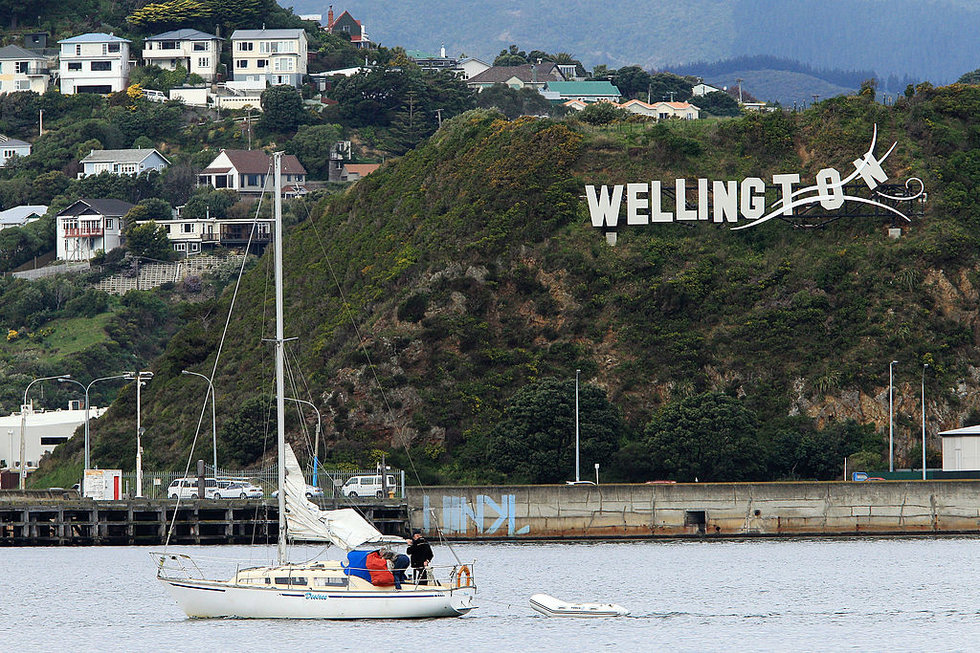 Where do I sign up?
The LookSee Wellington talent attraction program is trying to line up prospective talent with the available jobs they have in their current tech scene. Some positions include Business Analyst, Digital Strategist, Business Intelligence, Android Developer, and DevOps Engineer. 
For those interested, you create a profile on the LookSee Wellington page and then employers start checking you out. The prospective talent with the most "votes" will be flown to New Zealand for four days of interviews that have been set up in advance. The goal is that applicants will receive a job offer (or offers), and make the move to New Zealand.
Why New Zealand?
Tech scenes can pop up outside of Silicon Valley, as witnessed by the recent success of Venice/LA (centered around Snap) and NYC ("Silicon Alley"). As we have seen with Venice, the major runaway success of a company can often create a cascading effect of talent attraction and investment. 
In other words, people flock to see unicorns. 
The current list of 186 tech unicorns (companies valued at $1B or more; compiled by CB Insights) includes a significant amount of American and Chinese companies, along with Sweden, South Korea, the UK, and Germany. As of right now, it does not include New Zealand. 
Perhaps talent recruitment pushes like LookSee Wellington's can change that.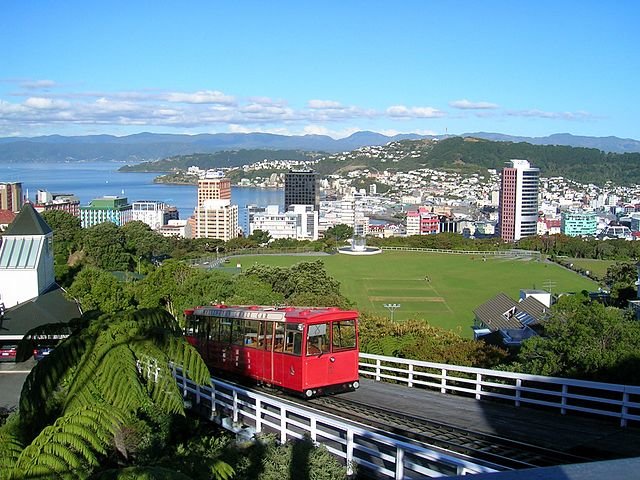 Are you worried that you won't have trollies if you leave San Fran? You're in luck! If you make the move to New Zealand, you can ride around on the Wellington Cable Car. .
===
Want to connect with me? Reach out @TechEthicist and on Facebook. 
Related Articles
Explore how alcohol affects your brain, from the first sip at the bar to life-long drinking habits.
(Photo by Angie Garrett/Wikimedia Commons)
Mind & Brain
Alcohol is the world's most popular drug and has been a part of human culture for at least 9,000 years.
Alcohol's effects on the brain range from temporarily limiting mental activity to sustained brain damage, depending on levels consumed and frequency of use.
Understanding how alcohol affects your brain can help you determine what drinking habits are best for you.
If you want to know what makes a Canadian lynx a Canadian lynx a team of DNA sequencers has figured that out.
Surprising Science
A team at UMass Amherst recently sequenced the genome of the Canadian lynx.
It's part of a project intending to sequence the genome of every vertebrate in the world.
Conservationists interested in the Canadian lynx have a new tool to work with.
Artwork: Guillaume le Clerc / Wikimedia Commons
13th-century fantastical depiction of an elephant.
It is easy to see how one can look at 66,000 genomic sequences stored away as being the analogous equivalent of the Svalbard Global Seed Vault. It is a potential tool for future conservationists.
But what are the practicalities of sequencing the genome of a lynx beyond engaging with broad bioethical questions? As the animal's habitat shrinks and Earth warms, the Canadian lynx is demonstrating less genetic diversity. Cross-breeding with bobcats in some portions of the lynx's habitat also represents a challenge to the lynx's genetic makeup. The two themselves are also linked: warming climates could drive Canadian lynxes to cross-breed with bobcats.
John Organ, chief of the U.S. Geological Survey's Cooperative Fish and Wildlife units, said to MassLive that the results of the sequencing "can help us look at land conservation strategies to help maintain lynx on the landscape."
What does DNA have to do with land conservation strategies? Consider the fact that the food found in a landscape, the toxins found in a landscape, or the exposure to drugs can have an impact on genetic activity. That potential change can be transmitted down the generative line. If you know exactly how a lynx's DNA is impacted by something, then the environment they occupy can be fine-tuned to meet the needs of the lynx and any other creature that happens to inhabit that particular portion of the earth.
Given that the Trump administration is considering withdrawing protection for the Canadian lynx, a move that caught scientists by surprise, it is worth having as much information on hand as possible for those who have an interest in preserving the health of this creature—all the way down to the building blocks of a lynx's life.
The exploding popularity of the keto diet puts a less used veggie into the spotlight.
Purple cauliflower. (Photo: Shutterstock)
Surprising Science
The cauliflower is a vegetable of choice if you're on the keto diet.
The plant is low in carbs and can replace potatoes, rice and pasta.
It can be eaten both raw and cooked for different benefits.
Big think's weekly newsletter.
Get smarter faster from the comfort of your inbox.
See our newsletter privacy policy
here
Most Popular
Most Recent
Big think's weekly newsletter.
Get smarter faster from the comfort of your inbox.
See our newsletter privacy policy
here
© Copyright 2007-2018 & BIG THINK, BIG THINK EDGE,
SMARTER FASTER trademarks owned by The Big Think, Inc. All rights reserved.