Are Screens Bad for Teens? Researchers Find the Positive Sweet Spot
Important new research on the right amount of screen time for teens. A Large-Scale Test of the Goldilocks Hypothesis: Quantifying the Relations Between Digital-Screen Use and the Mental Well-Being of Adolescents, tested the theory that instead of a linear relationship between teen screen-time and harm, there was an amount that was just right.
David Ryan Polgar
David is an ambidextrous thinker who likes big ideas. As a "Tech Ethicist," he explores our evolving relationship with social media and tech from an ethical, legal, and emotional perspective. Utilizing his background as an attorney, educator, and pop culture aficionado, David offers a fresh perspective on potential trends and ways to humanize our digital lives. He is currently a speaker (3-time TEDx), branding and communications consultant, and Trust & Safety for social messaging platform Friendbase. David is researching the impact that "scaling intimacy" has on human relationships, and working on an upcoming book. He is also the co-host for Funny as Tech.
He can be contacted at TechEthicist.com and @TechEthicist.
17 January, 2017
There is a heated battle over the right amount of screen-time for teenagers. 
---
Parents, educators, and researchers have been vigorously fighting over finding the perfect balance of screen time for teens. There is major disagreement about the underlying science regarding recommendations, with certain advocates arguing that we are experiencing a moral panic. 
Are screens inherently harmful to mental well-being or beneficial?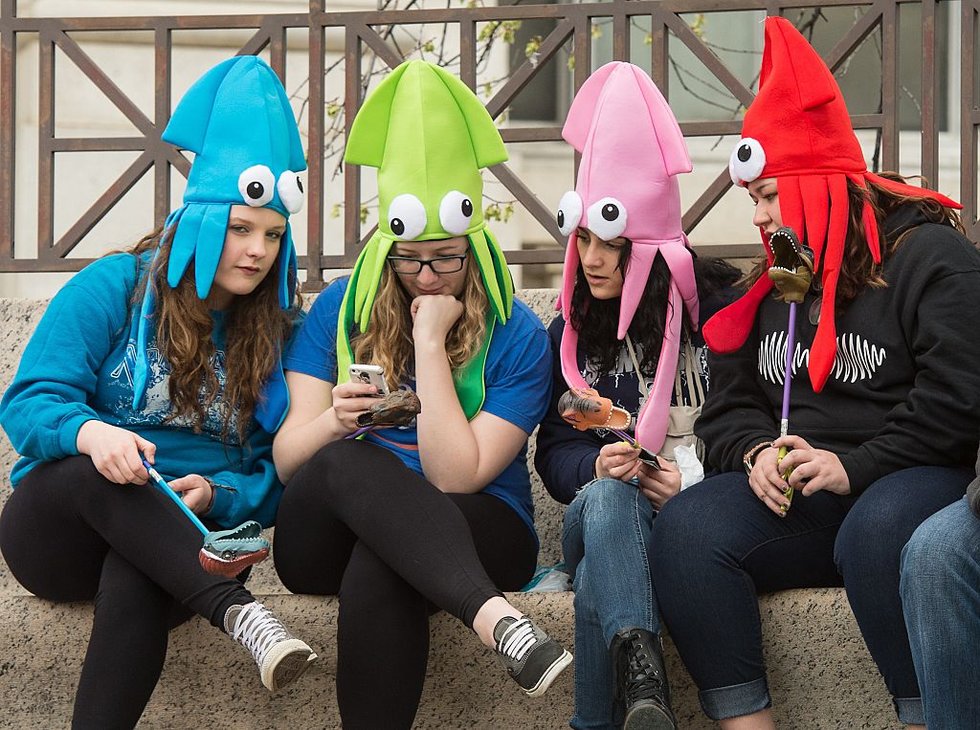 A Large-Scale Test of the Goldilocks Hypothesis: Quantifying the Relations Between Digital-Screen Use and the Mental Well-Being of Adolescents, tested the theory that instead of a linear relationship between teen screen-time and harm (displacement hypothesis), there was an amount that was just right. Researchers Andrew K. Przbyiski and Netta Weinstein analyzed the self-reported mental well-being of over 100,000 British teens and have found a "digital Goldilocks" of screen-time. 
Our Goldilocks hypothesis postulates that there are empirically derivable balance points, moderate levels, that are "just right" for optimally connected young people.
4 hours and 17 minutes. 
That is the Goldilocks number, or sweet spot, of time spent by teens on computers during weekday where their mental well-being was maximized. Przbyiski and Weinstein sifted through data from a large sample size, derived from the United Kingdom's Department for Education National Pupil Database, to test their theory that there is not a linear relationship between teen screen time and mental well-being. They set out to "empirically quantify and define moderate engagement in digital activities."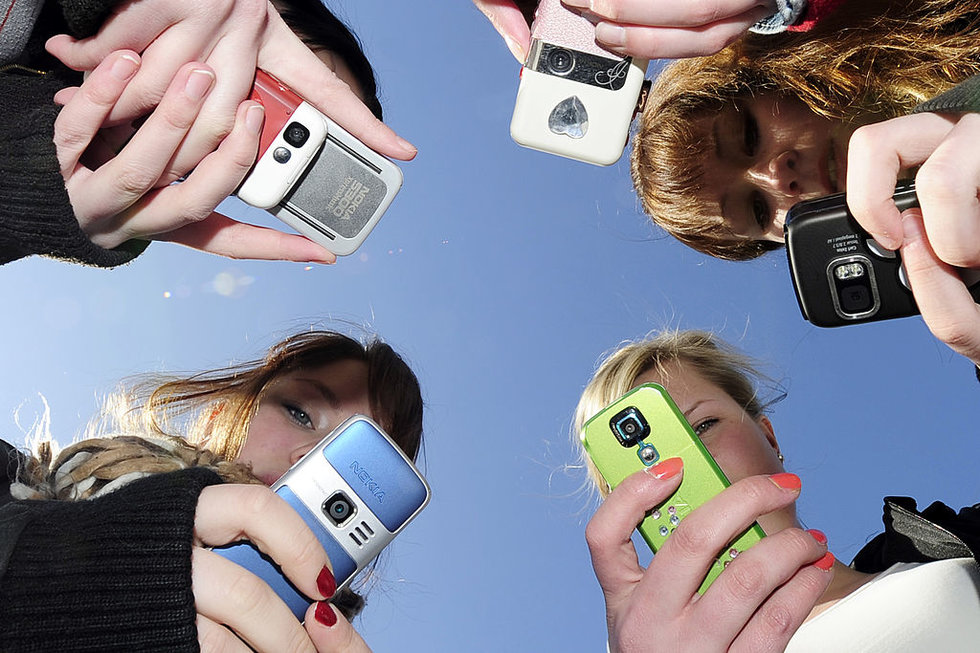 Instead of a linear relationship, the researchers determined that teen tech use and mental well-being was U-shaped (curvilinear)--with screen-time increasing mental well-being up to a certain point of usage. This amount of time, the tipping point before negative effects from screen-time, was based on the context of the day (weekday versus weekend) and activity (video games, videos, smartphones, computers). The study, published in Psychological Science, found that moderate engagement in digital activities did not have a harmful impact on teenage mental well-being. 
Key insights from the study:
-The tipping point occurs sooner on weekdays than weekends. The researchers posit that it may be due to social and learning activities that may be impacted by screen-time. Therefore, what would be considered "moderate screen-time" is lower during the weekdays.
-On weekdays, the Goldilocks number for video game play is 1 hour and 40 minutes.
-On weekdays, the Goldilocks number for smartphone use is 1 hour and 57 minutes.
-On weekdays, the Goldilocks number for recreational video watching is 3 hours and 41 minutes.
-Given the much higher Goldilocks number for video watching and computer use, those activities would appear to be less disruptive in comparison to smartphones and video games.
What Does this Mean for Screen-Time Recommendations?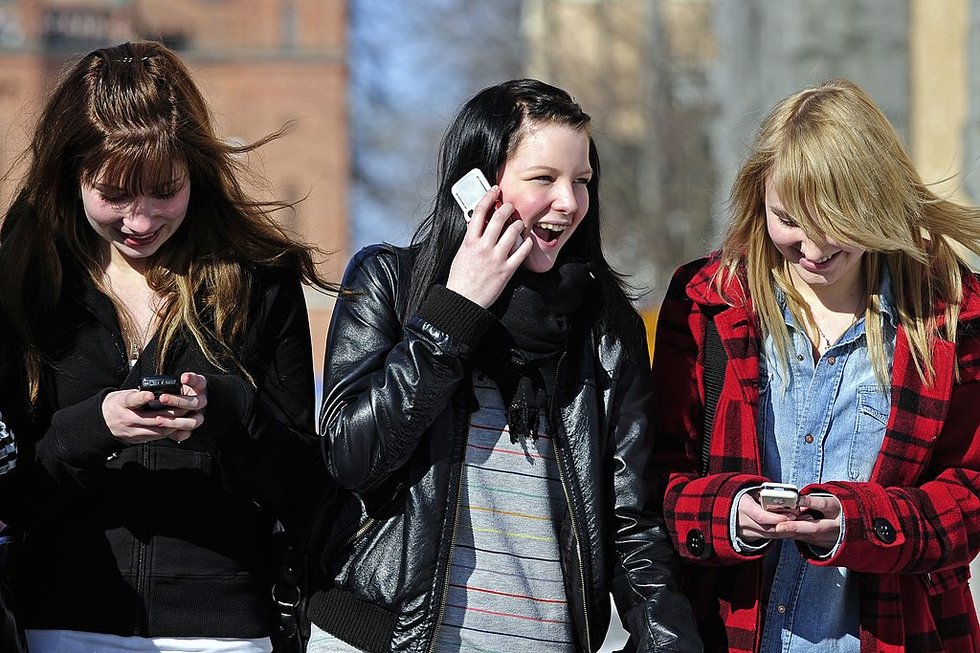 The American Academy of Pediatrics (AAP), which is widely cited for its screen time recommendations, has become more nuanced with their most recent suggestions on screen-time. While the area of toddlers and screens is still highly contentious, for teens the AAP has been tilting more towards the importance of content and context. Similar to the difference in value between watching a mindless tv program versus one with educational value, there are differences in the value of content coming from all screens. 
A screen is merely a portal.
The APP has also emphasized the complicated mix of benefits and potential negative effects of screen in its recent paper, Children and Adolescents and Digital Media Technical Report 
"[R]esearch evidence suggests that these newer media offer both benefits and risks to the health of children and teenagers. Evidence-based benefits identified from the use of digital and social media include early learning, exposure to new ideas and knowledge, increased opportunities for social contact and support, and new opportunities to access health promotion messages and information. Risks of such media include negative health effects on sleep, attention, and learning; a higher incidence of obesity and depression; exposure to inaccurate, inappropriate, or unsafe content and contacts; and compromised privacy and confidentiality. 
Speaking to CNN about the study, leading author and UCLA assistant professor Dr. Yolanda Reid Chassiakos said, "The environment of media has changed today. Many aspects of digital media are positive: it can be interactive; it facilitates communication; it allows people to create."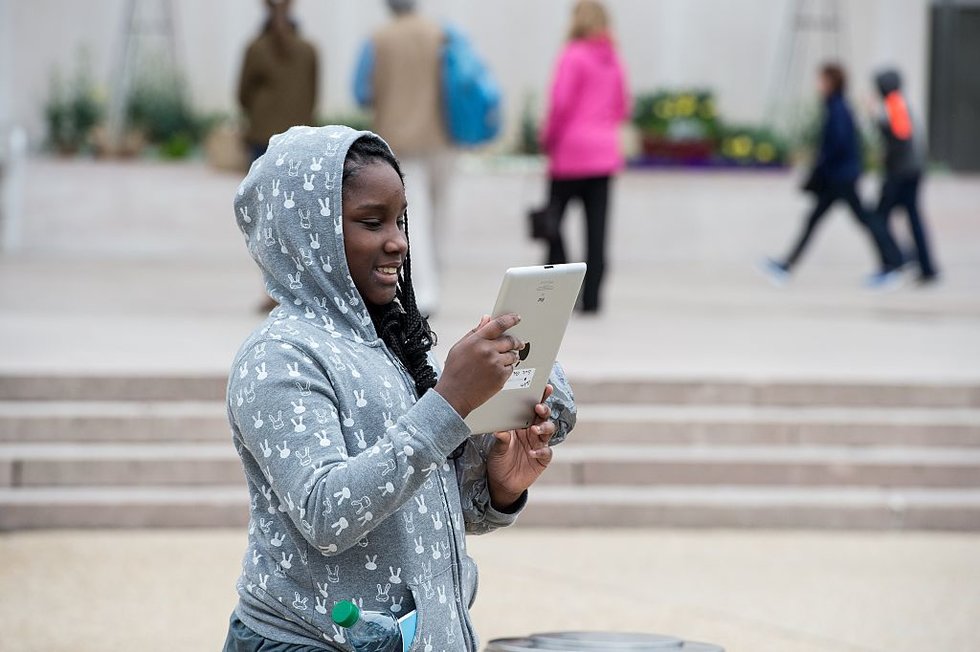 It stands to reason, however, the concerns that many parents have in regards to heavy screen time. That is why the AAP also suggests creating a family media plan, not having screens disrupt sleep time, and valuing the importance of face-to-face contact during pivotal times such as dinner. 
"Parents are struggling with so many concerns and fears around media use," says Michael Robb, "and it's helpful to have a study demonstrating that there is a place for moderate, balanced use of media and technology in children's lives. Robb, the director of research at Common Sense, further states that "This study also puts focus back on issues that sometimes get glossed over in discussions of "screen time," such as the importance of content, and parental involvement, in children's well-being."
If we shy too far away from screens, we risk losing the tremendous level of information and avenues for friendships and fun. But if we dive too deeply into screens, we risk losing important moments of real-time social engagement. We may not need to be unplugged, but we don't want to be overplugged.
Not too hot, not too cold--just like Goldilocks. 
===
Want to connect with me? Reach out @TechEthicist and on Facebook. 
Related Articles
Diners consumed 45 fewer calories per meal.

Travelers order meals using McDonald's restaurant digital menu boards self-serve kiosks with touch screen in passenger area at Terminal 1 of Humberto Delgado International Airport on September 04, 2018 in Lisbon, Portugal. Photo: Horacio Villalobos (Corbis)
Surprising Science
According to the CDC, obesity is costing the U.S. $147 billion each year in medical costs.
The new Cornell study found that knowing calorie information helped diners eat less.
Experts believe this could force chain restaurants to offer healthier, low-calorie options.
Of all the dietary trends, superfood cleanses, high-intensity workouts, fad pills and powders, and metabolic superstar programs guaranteeing weight loss, one tried and true method continues to be a sound means for maintaining a healthy weight: reducing your calories.
A Cornell study, published in August, has discovered that restaurants that list calorie content help customers moderate the amount of food they consume — albeit, by a little. Still, a little can go a long way once you become accustomed to it.
The research team of John Cawley, Alex Susskind, and Barton Willage set up shop in two restaurants for a randomized field experiment. Two different groups were then told to order: a control group with normal menus and a treatment group, which read from menus featuring calorie information. By the end, 5,500 diners contributed to the study.
The treatment group ended up ordering 3 percent fewer calories than the control group — a result of 45 calories per meal. The biggest effect seems to be on consumer awareness. The researchers noted that customers were surprised by how many calories basic meals, such as a tomato soup/grilled cheese combo, has. They continue,
The findings come at a time when most Americans don't have a precise estimate of how many calories they're eating, because one-third of their food is prepared outside the home. At the same time, the obesity crisis in America has reached epidemic proportions; the prevalence of obesity in adults has nearly tripled in the past 50 years, to nearly 40 percent of the population in 2016.
This follows a law requiring chains with 20 or more locations to post calorie content on menus and menu boards, which went into effect earlier this year. The move was set to launch in 2011 as part of the Affordable Care Act's requirements, yet pushback from lobbying efforts delayed its implementation.
Part of the gripe from restaurant chains (especially pizza establishments) is that it will reduce profits. Yet in the Cornell study researchers found no evidence of monetary loss between the groups. In fact, healthier options often cost more than junk food. That said, patrons realizing which restaurants are not healthy could have a ripple effect. Though the Cornell study is an outlier — other studies have found that the calorie content does not change minds — it might be pushing restaurants to offer more low-calorie options.
Photo: Hero Images
The cost to restaurants does not nearly equate to those on our medical infrastructure. According to the CDC, obesity is costing the U.S. $147 billion each year. This involves direct and indirect medical problems related to being overweight, including cardiovascular disease, type 2 diabetes, immune system-related problems, and many other ailments.
John Cawley, a professor of policy analysis and management in the College of Human Ecology at Cornell, views the calorie listing on menus as an easy to implement solution.
It's a cheap policy to put in place, and the fact that there is a reduction in calories ordered makes it appealing.
While not the only solution, it's a step in the right direction. Awareness is a catalyst for change, and one thing is certain: we can't keep heading blindly in the direction we've been going. The consumption of unhealthy high-calorie foods, beginning with the frozen dinner revolution of post-World War II America right up through pumpkin spice lattes, has made us a sick and diseased nation. Every calorie counts.
--
We're more dependent on them than we realize.
(Photo Lily on Unsplash)
Surprising Science
Scientists says our survival depends on biodiversity.
A natural climate strategy we often forget.
Seeing our place among the Earth's living creatures.
There's a high social cost that comes with lighting up.
(Porch)
Sex & Relationships
The home improvement company Porch recently polled 1,009 people on their feelings about smoking.
The company recently published the results as infographics.
In terms of dating, 80 percent of nonsmokers find the habit a turnoff
Big think's weekly newsletter.
Get smarter faster from the comfort of your inbox.
See our newsletter privacy policy
here
Most Popular
Most Recent
Big think's weekly newsletter.
Get smarter faster from the comfort of your inbox.
See our newsletter privacy policy
here
© Copyright 2007-2018 & BIG THINK, BIG THINK EDGE,
SMARTER FASTER trademarks owned by The Big Think, Inc. All rights reserved.