Hack Your Own Facebook Data with This Spooky Tool
Facebook knows about your past, present, and likely future. But how do they know this information? Data Selfie is a creepy new tool that will give you an answer. The free plugin provides a gateway into the data mining and predictive analytics that is used by Facebook to create your online identity.
20 February, 2017
Facebook knows about your past, present, and likely future. The world's largest social network has a tremendous level of insight into your life, but HOW do they gain this insight?
---
Data Selfie is a spooky new browser extension that can give you an answer.
The free plugin tracks all the digital breadcrumbs you would leave behind when using Facebook (hint: it's a lot of breadcrumbs) and creates your personality profile. The goal of Data Selfie is to have a heightened awareness about the data you give out and a better understanding of how Facebook's machine learning algorithms are likely employed when profiling you.
Data Selfie - Chrome extension from DATA X on Vimeo.
While what you see is not the actual data that Facebook is using, the tool gives you a behind-the-scenes understanding of how profiling is done. Given the rise of psychometric micro-targeting utilized by advertisers and political campaigns, it is prudent to have a better grasp into the tremendous amount of data collection and crunching that happens with every comment, post, and like. 
"The tool explores our relationship to the online data we leave behind as a result of media consumption and social networks - the information you share consciously and unconsciously."-DataSelfie.it
Given the significant amount of personal data that is given in order to see how Facebook's profiling likely works, Data Selfie assures users that the content you see stays private. Data collected is only stored on your devices, with no databases or cloud storage. Data Selfie is a project created by Regina Flores Mir and Hang Do Thi Duc, with the initial seed funding through NYC Media Lab Combine Program.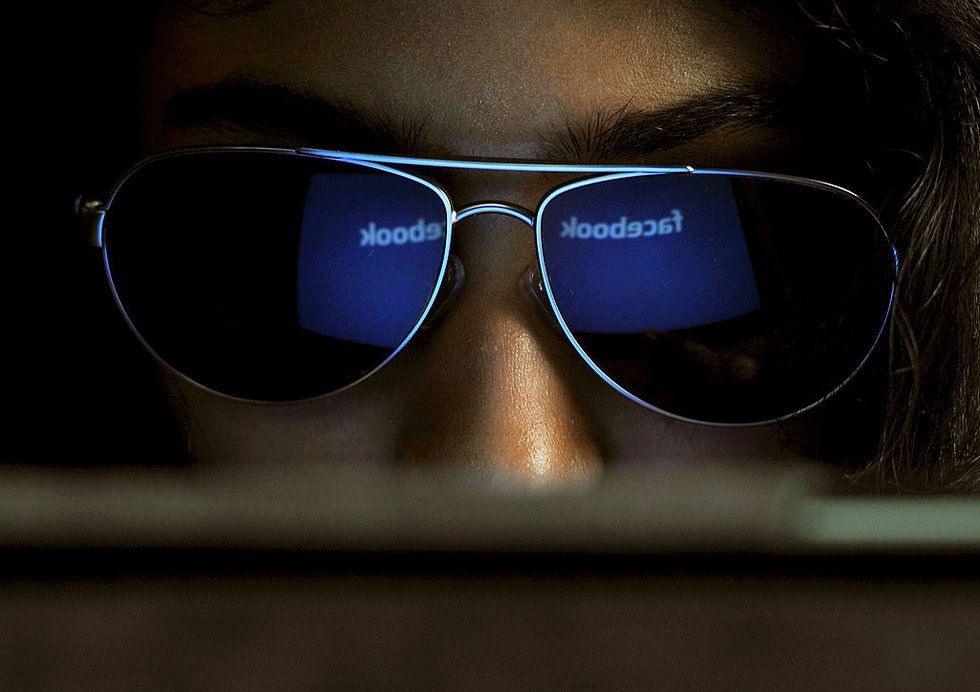 Why Is This Important?
The average American Facebook user is on the platform for over 50 minutes a day. There are are a lot of interactions that happen in that amount of time, and a lot of data that can be crunched into fine-tuning a personality profile. As a Facebook user, you have a rich and detailed online identity available to the company. Data Selfie provides a gateway into the data mining and predictive analytics that is used to create that online identity. 
Facebook, like most social media companies and popular apps, utilizes the free-in-exchange-for-data business model. Instead of giving Facebook a monthly fee, you are giving over your data. Whereas in a typical business transaction you are fully cognizant of the value you are giving (i.e. I will give you $200 in exchange for your couch), the value users give through data is often shrouded in mystery.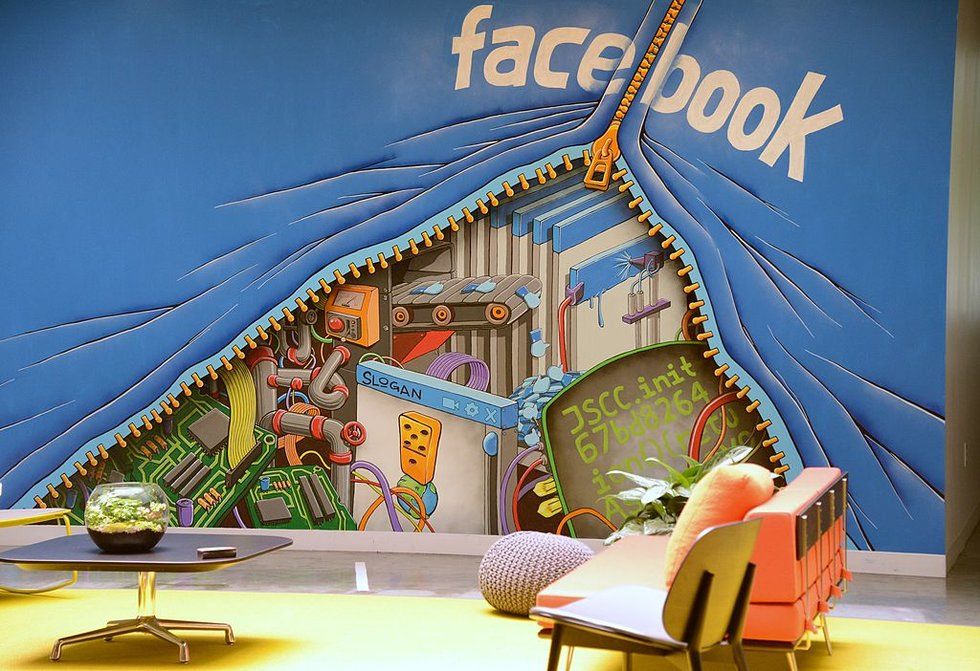 Data Selfie allows you to have a better picture as to what you are giving in exchange for using the platform. The data you are submitting both intentionally and unintentionally is extremely valuable to Facebook (and other companies). Data Selfie offers a needed level of transparency with the data-exchange process and profiling used by advertisers. 
Here is the million dollar question: will insight into how your digital footprint is created cause you to walk differently online? 
===
Want to connect with me? Reach out @TechEthicist and on Facebook. 
What can 3D printing do for medicine? The "sky is the limit," says Northwell Health researcher Dr. Todd Goldstein.
Northwell Health
Sponsored by Northwell Health
Medical professionals are currently using 3D printers to create prosthetics and patient-specific organ models that doctors can use to prepare for surgery.
Eventually, scientists hope to print patient-specific organs that can be transplanted safely into the human body.
Northwell Health, New York State's largest health care provider, is pioneering 3D printing in medicine in three key ways.
Torn between absolutism on the left and the right, classical liberalism—with its core values of compassion and incremental progress whereby the once-radical becomes the mainstream—is in need of a good defense. And Adam Gopnik is its lawyer.
Think Again Podcasts
Liberalism as "radical pragmatism"
Intersectionality and civic discourse
How "a thousand small sanities" tackled drunk driving, normalized gay marriage, and could control gun violence
Irish president believes students need philosophy.
Personal Growth
President of Ireland Michael D. Higgins calls for students to be thought of as more than tools made to be useful.
Higgins believes that philosophy and history should be a basic requirement forming a core education.
The Irish Young Philosopher Awards is one such event that is celebrating this discipline among the youth.
The lost practice of face-to-face communication has made the world a more extreme place.
Videos
The world was saner when we spoke face-to-face, argues John Cameron Mitchell. Not looking someone in the eye when you talk to them raises the potential for miscommunication and conflict.
Social media has been an incredible force for activism and human rights, but it's also negatively affected our relationship with the media. We are now bombarded 24/7 with news that either drives us to anger or apathy.
Sitting behind a screen makes polarization worse, and polarization is fertile ground for conspiracy theories and fascism, which Cameron describes as irrationally blaming someone else for your problems.
Big think's weekly newsletter.
Get smarter faster from the comfort of your inbox.
See our newsletter privacy policy
here
Most Popular
Most Recent
Big think's weekly newsletter.
Get smarter faster from the comfort of your inbox.
See our newsletter privacy policy
here
© Copyright 2007-2019 & BIG THINK, BIG THINK EDGE,
SMARTER FASTER trademarks owned by The Big Think, Inc. All rights reserved.