Hack Your Own Facebook Data with This Spooky Tool
Facebook knows about your past, present, and likely future. But how do they know this information? Data Selfie is a creepy new tool that will give you an answer. The free plugin provides a gateway into the data mining and predictive analytics that is used by Facebook to create your online identity.
20 February, 2017
Credit: Getty Images
Facebook knows about your past, present, and likely future. The world's largest social network has a tremendous level of insight into your life, but HOW do they gain this insight?
---
Data Selfie is a spooky new browser extension that can give you an answer.
The free plugin tracks all the digital breadcrumbs you would leave behind when using Facebook (hint: it's a lot of breadcrumbs) and creates your personality profile. The goal of Data Selfie is to have a heightened awareness about the data you give out and a better understanding of how Facebook's machine learning algorithms are likely employed when profiling you.
Data Selfie - Chrome extension from DATA X on Vimeo.
While what you see is not the actual data that Facebook is using, the tool gives you a behind-the-scenes understanding of how profiling is done. Given the rise of psychometric micro-targeting utilized by advertisers and political campaigns, it is prudent to have a better grasp into the tremendous amount of data collection and crunching that happens with every comment, post, and like. 
"The tool explores our relationship to the online data we leave behind as a result of media consumption and social networks - the information you share consciously and unconsciously."-DataSelfie.it
Given the significant amount of personal data that is given in order to see how Facebook's profiling likely works, Data Selfie assures users that the content you see stays private. Data collected is only stored on your devices, with no databases or cloud storage. Data Selfie is a project created by Regina Flores Mir and Hang Do Thi Duc, with the initial seed funding through NYC Media Lab Combine Program.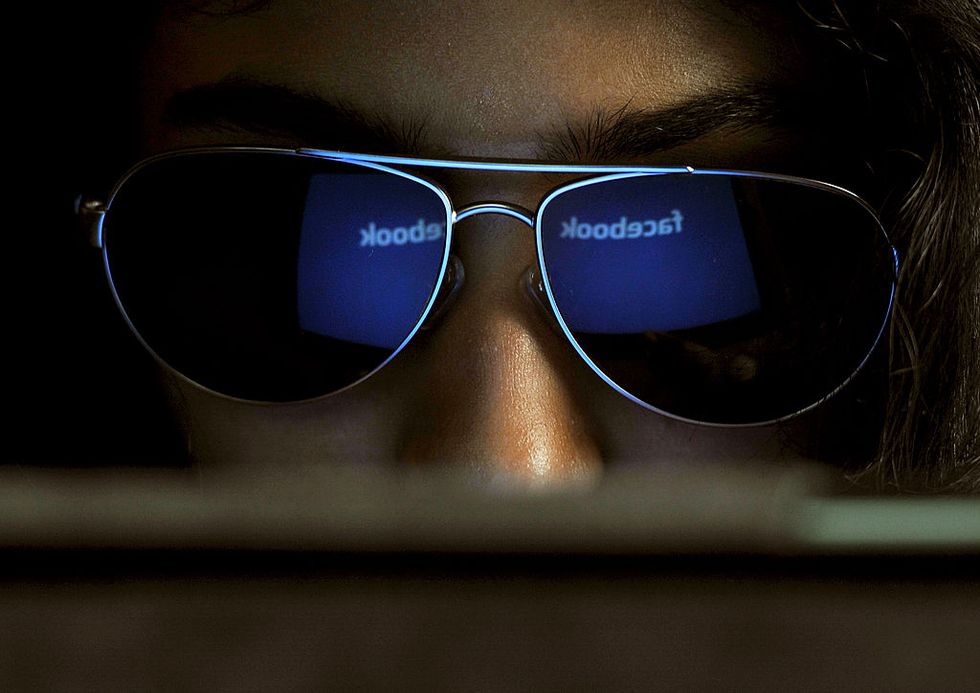 Why Is This Important?
The average American Facebook user is on the platform for over 50 minutes a day. There are are a lot of interactions that happen in that amount of time, and a lot of data that can be crunched into fine-tuning a personality profile. As a Facebook user, you have a rich and detailed online identity available to the company. Data Selfie provides a gateway into the data mining and predictive analytics that is used to create that online identity. 
Facebook, like most social media companies and popular apps, utilizes the free-in-exchange-for-data business model. Instead of giving Facebook a monthly fee, you are giving over your data. Whereas in a typical business transaction you are fully cognizant of the value you are giving (i.e. I will give you $200 in exchange for your couch), the value users give through data is often shrouded in mystery.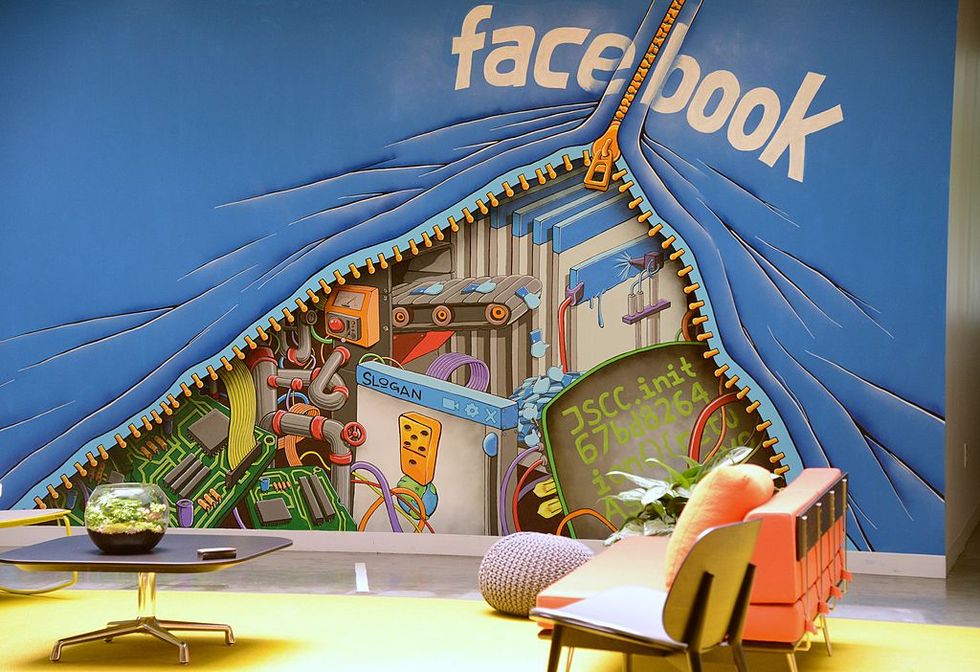 Data Selfie allows you to have a better picture as to what you are giving in exchange for using the platform. The data you are submitting both intentionally and unintentionally is extremely valuable to Facebook (and other companies). Data Selfie offers a needed level of transparency with the data-exchange process and profiling used by advertisers. 
Here is the million dollar question: will insight into how your digital footprint is created cause you to walk differently online? 
===
Want to connect with me? Reach out @TechEthicist and on Facebook. 
To create wiser adults, add empathy to the school curriculum.
Sponsored by Charles Koch Foundation
Stories are at the heart of learning, writes Cleary Vaughan-Lee, Executive Director for the Global Oneness Project. They have always challenged us to think beyond ourselves, expanding our experience and revealing deep truths.
Vaughan-Lee explains 6 ways that storytelling can foster empathy and deliver powerful learning experiences.
Global Oneness Project is a free library of stories—containing short documentaries, photo essays, and essays—that each contain a companion lesson plan and learning activities for students so they can expand their experience of the world.
This is what the world will look like, 250 million years from now
On Pangaea Proxima, Lagos will be north of New York, and Cape Town close to Mexico City
Surprising Science
To us humans, the shape and location of oceans and continents seems fixed. But that's only because our lives are so short.
The future of education and work will rely on teaching students deeper problem-solving skills.
Future of Learning
Asking kids 'What do you want to be when you grow up?' is a question that used to make sense, says Jaime Casap. But it not longer does; the nature of automation and artificial intelligence means future jobs are likely to shift and reform many times over.
Instead, educators should foster a culture of problem solving. Ask children: What problem do you want to solve? And what talents or passions do you have that can be the avenues by which you solve it?
"[T]he future of education starts on Monday and then Tuesday and then Wednesday and it's constant and consistent and it's always growing, always improving, and if we create that culture I think that would bring us a long way," Casap says.
These Jurassic predators resorted to cannibalism when hit with hard times, according to a deliciously rare discovery.
Stephanie K. Drumheller et.al
Surprising Science
Rare fossil evidence of dinosaur cannibalism among the Allosaurus has been discovered.
Scientists analyzed dinosaur bones found in the Mygatt-Moore Quarry in western Colorado, paying special attention to bite marks that were present on 2,368 of the bones.
It's likely that the predatory carnivore only ate their already-dead peers during times when resources were scarce.
Personal Growth
As a doctor, I am reminded every day of the fragility of the human body, how closely mortality lurks just around the corner.
Scroll down to load more…