Is the US Paying $300 Million Too Much to Launch Rockets? Elon Musk Thinks So.
Is the government overpaying by $300 million? Elon Musk of SpaceX has long argued that there needs to be greater competition with the awarding of space launch contracts. New reports indicate that SpaceX may be $300 million less than the US government is currently paying.
David Ryan Polgar
David is an ambidextrous thinker who likes big ideas. As a "Tech Ethicist," he explores our evolving relationship with social media and tech from an ethical, legal, and emotional perspective. Utilizing his background as an attorney, educator, and pop culture aficionado, David offers a fresh perspective on potential trends and ways to humanize our digital lives. He is currently a speaker (3-time TEDx), branding and communications consultant, and Trust & Safety for social messaging platform Friendbase. David is researching the impact that "scaling intimacy" has on human relationships, and working on an upcoming book. He is also the co-host for Funny as Tech.
He can be contacted at TechEthicist.com and @TechEthicist.
23 June, 2017
---
Special deal: buy a SpaceX flight and get a satellite (cost: $300m) for free!
That appears to be the deal that SpaceX's founder Elon Musk is offering the US government, with the newfound competition in the national security payload launch market. Since SpaceX received approval by the US Air Force in 2015 to utilize its Falcon 9 rocket, SpaceX has received contracts to launch GPS III satellites into orbit. What the government has been paying SpaceX may be $300 million less than what US taxpayers will be paying the Colorado-based United Launch Alliance (ULA), jointly owned by Boeing and Lockheed Martin, to do a similar launch in 2020.
$300M cost diff between SpaceX and Boeing/Lockheed exceeds avg value of satellite, so flying with SpaceX means satellite is basically free https://t.co/CaOulCf7ot
— Elon Musk (@elonmusk) June 16, 2017
As first reported by Ars Technica, greater transparency as to how much the government pays for its launches has brought this brought the issue of cost competition into focus. As estimated by the Department of Defense's 2018 budget, the cost for using ULA comes out to $422 million for a single launch. A significant portion of the cost is related to the government paying ULA for its continued launch readiness; something it does not pay SpaceX, which accepts its contracts on an all-inclusive basis.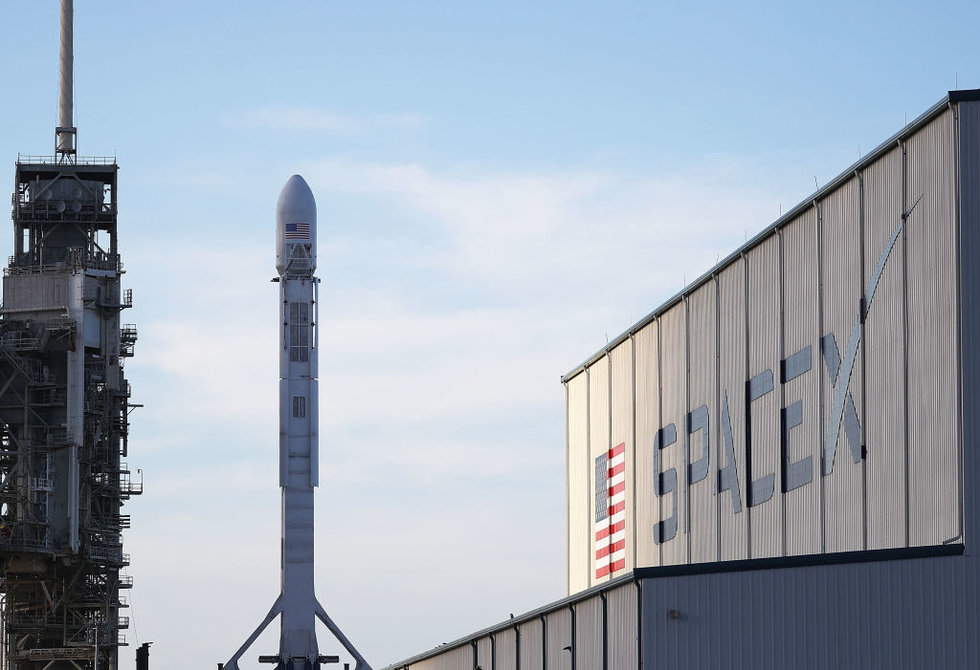 This comes on the heels of a 
2014 report 
by the Governmental Accountability Office (GAO), where they criticized the lack of transparency and competition in governmental space launch contracts. The government may now be more welcoming to new entrants, such as SpaceX, that can offer drastically reduced pricing. 
"The Air Force, National Reconnaissance Office (NRO), and the National Aeronautics and Space Administration (NASA) agreed to a coordinated strategy for certification of New Entrants to launch payloads in support of NSS and other USG requirements which has so far resulted in the certification of one New Entrant. The Air Force continues to actively work with potential New Entrants to reliably launch NSS requirements. The Government may award early integration contracts to ensure each potential offeror's launch system is compatible with the intended payload. Beginning in Fiscal Year 2018, the Air Force will compete all launch service procurements for each mission where more than one certified provider can service the required reference orbit."
-
Department of Defense Fiscal Year (FY) 2018 Budget Estimates
, Page 109 (notes)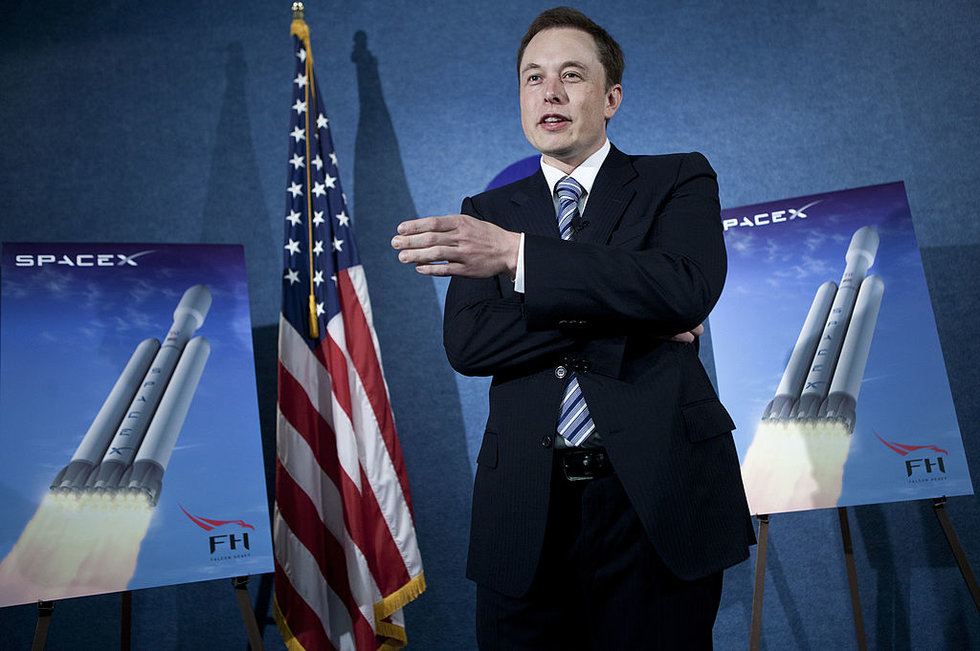 How Is SpaceX Able to Offer Such a Reduced Launch Price?
As you may imagine with governmental documents, it is not always easy to get a side-by-side cost comparison. While ULA has not publically come out to explain the alleged $300 million price-per-launch difference, the company referred to the earlier Ars Technica reporting as "misleading" on Twitter. 
It is unclear if Elon Musk is positioning the competitive launch bids as a lost-leader for future growth and markets, or if SpaceX is turning a profit at the much lower launch cost. The company's Falcon 9 rockets have a commercial cost of $65 million; the specifications for a satellite launch can add tens of million to the cost but have always clocked in at under $100 million. If this is truly an apples-to-apples comparison with the estimated $422 million launch cost by ULA, it would appear to be a dramatic opportunity by the government to save money.
While saving money is crucial (one would hope) for the US government, safety is a major concern when dealing with the complexities of space launches. ULA benefits from having a flawless track record with over 100 previous launches.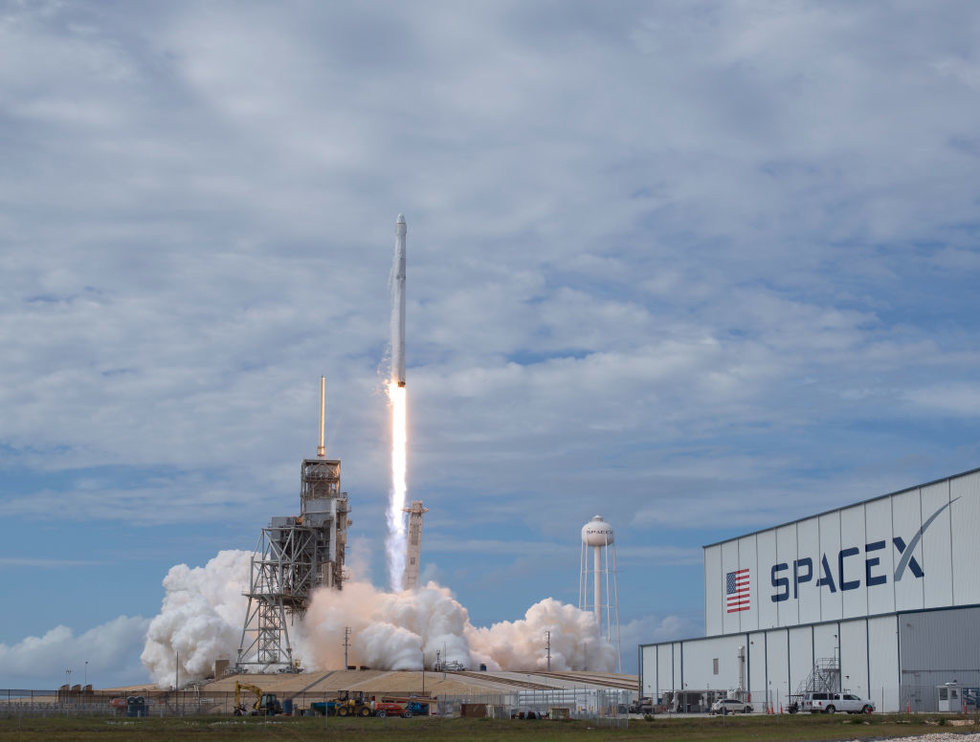 Last year, however, a now-former vice president of engineering at ULA candidly spoke about the difficulty the company would have competing with SpaceX. Brett Tobey, who resigned when the remarks were made public, stated at a University of Colorado-Boulder seminar that SpaceX was able to offer their services for as low as $60 million while the lowest ULA could go was $125 million [ULA, in a statement, disagrees with the figures]. (The much higher costs now associated with a ULA launch may be related to changes in budget transparency, which now include the capability costs the government pays to ULA.)
As we have seen with countless industries from razors to eyeglasses, what once seemed like normal prices can be viewed as outrageous once as a true disruptor enters. And while space travel may seem to be outside the typical market influences, Elon Musk and SpaceX may prove otherwise.
--
Want to connect? Reach out @TechEthicist and on Facebook. Exploring the ethical, legal, and emotional impact of social media & tech. Co-host of the upcoming show, Funny as Tech.
(Photo by David Ryder/Getty Images)
Politics & Current Affairs
The minimum wage debate rages on
The same study authors in 2017 famously argued that raising the wage to $15/hr. in Seattle and Tacoma actually cost jobs
This study says something else, though study authors are quick to say they don't necessarily contradict each other. Ummm ...
Calling all big thinkers!
The 72-page report makes a case against modern policy proposals like "Medicare for All" and free college tuition.
(Photo by Win McNamee/Getty Images)
Politics & Current Affairs
The report comes from the White House Council of Economic Advisers (CEA), which is run by professional economists.
It attempts to make direct connections between modern-day progressives and past socialist figures like Stalin and Mao.
The report comes in the wake of other explicitly anti-socialist sentiments expressed by the Trump administration.
Big think's weekly newsletter.
Get smarter faster from the comfort of your inbox.
See our newsletter privacy policy
here
Most Popular
Most Recent
Big think's weekly newsletter.
Get smarter faster from the comfort of your inbox.
See our newsletter privacy policy
here
© Copyright 2007-2018 & BIG THINK, BIG THINK EDGE,
SMARTER FASTER trademarks owned by The Big Think, Inc. All rights reserved.