38% of American Jobs Could be Replaced by Robots, According to PwC Report
How are we preparing for the massive disruption that AI and automation will have on the workplace? We're not. Despite a PwC report stating that 38% of American jobs may be automated in the near future, US Treasury Secretary Mnuchin states that losing jobs through AI is "not even on our radar screen."
David Ryan Polgar
David is an ambidextrous thinker who likes big ideas. As a "Tech Ethicist," he explores our evolving relationship with social media and tech from an ethical, legal, and emotional perspective. Utilizing his background as an attorney, educator, and pop culture aficionado, David offers a fresh perspective on potential trends and ways to humanize our digital lives. He is currently a speaker (3-time TEDx), branding and communications consultant, and Trust & Safety for social messaging platform Friendbase. David is researching the impact that "scaling intimacy" has on human relationships, and working on an upcoming book. He is also the co-host for Funny as Tech.
He can be contacted at TechEthicist.com and @TechEthicist.
27 March, 2017
America runs on robots.
---
Nearly 4 out of 10 American jobs may be replaced through automation by the early 2030s, according to a new report by Price Waterhouse Cooper (PwC). In the report, the United States was viewed as the country most likely to lost jobs through automation--ahead of the UK, Germany, and Japan. This is probably not what the current administration had in mind with an "America First" policy.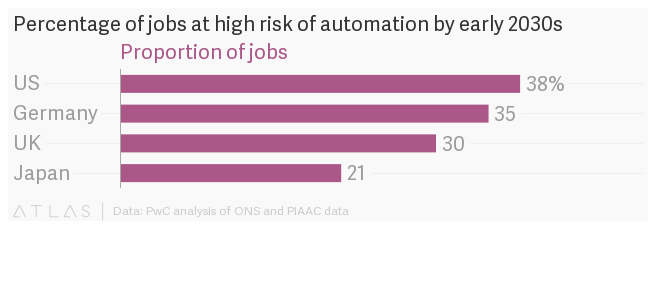 Why is America Most Susceptible to Automation?
While predictions regarding automation's impact on the workplace of the future should always be taken with a grain of salt (given the difficulty of predicting the future, along with the major fluctuations of predictions), the PwC report points to two main reasons why the United States may be most susceptible to automation:
1. The types of industries: certain industries are much more susceptible to automation than others. Stated simply, the more automatable a process is the more likely it would be displaced through automation. Industries that require critical thinking and a personal touch, such as Education, are less like to be automated than industries like Manufacturing and Transportation.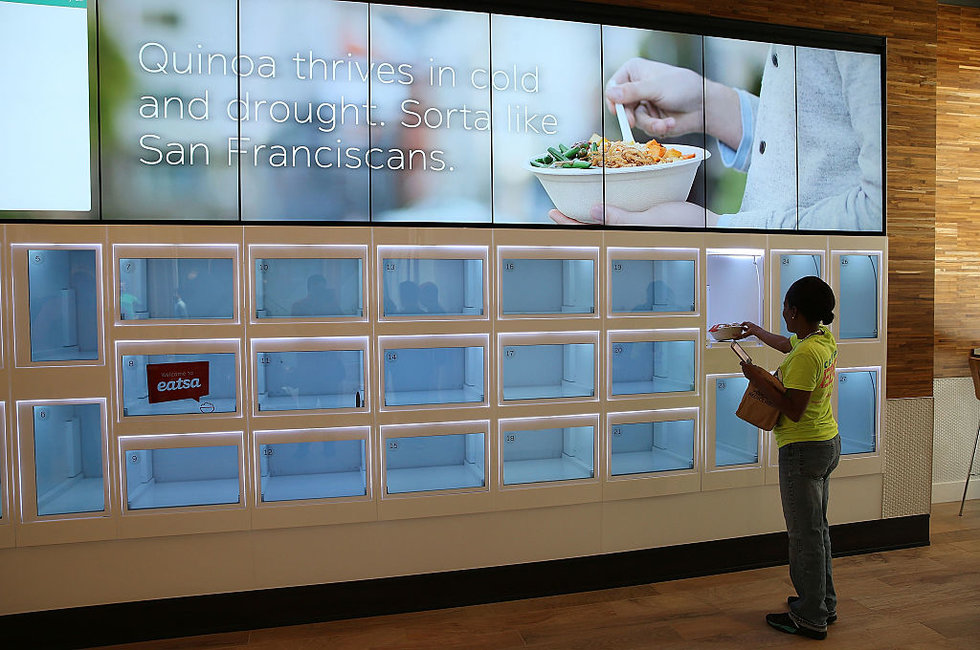 2. Dynamics within each industry: although automation impacts both high-skilled and lower-skilled positions, the jobs that require greater education and specialization may be less prone towards automation. In comparison to the UK, the authors of the PwC report pointed out the routine nature of many American industries. The more routine a position, the more automatable it is. 
What is the United States Doing to Prepare for this Disruption?
Given the predictions our America's susceptibility of losing jobs through automation and AI, coupled with the significant amount of anxiety that Americans feel towards losing their job through automation and AI, one would assume the issue is top-of-mind for the Administration. The recent comments by Treasury Secretary Mnuchin seem to show otherwise.
When asked about the threat of AI on jobs at a recent Axios event, Mnuchin stated that "It's not even on our radar screen...50-100 years" away. The Treasuring Secretary continued that he was not worried at all about the prospect of robots displacing workers in the near future, and, in fact, was quite optimistic.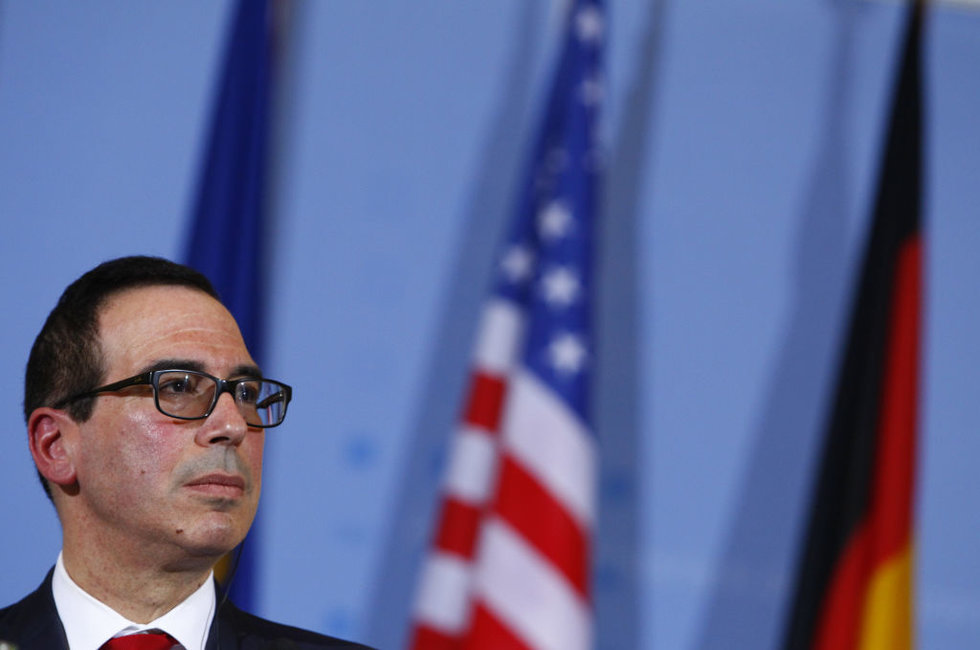 When you have reports like the one from PwC forecasting that 38% of Americans jobs could be automated by the early 2030s, you would hope that would trigger some sense of concern and desire for planning. This doesn't appear to be the case. As the New York Times recently reported, President Trump has yet to name his top advisers for science and technology. At a time where AI and automation are the sources of such debate and potential concern, the government appears to be lessening the role of scientists and researchers.
"The American workforce lags behind other countries in some ways," says futurist Amy Webb. Webb is the founder and CEO of the Future Today Institute, one of the world's foremost strategy and forecasting firms regarding emerging science and technology. She recently released The Signals Are Talking: Why Today's Fringe Is Tomorrow's Mainstream, a book focused on better understanding what the future most likely holds--and what we should be doing in the present to prepare for that likely scenario.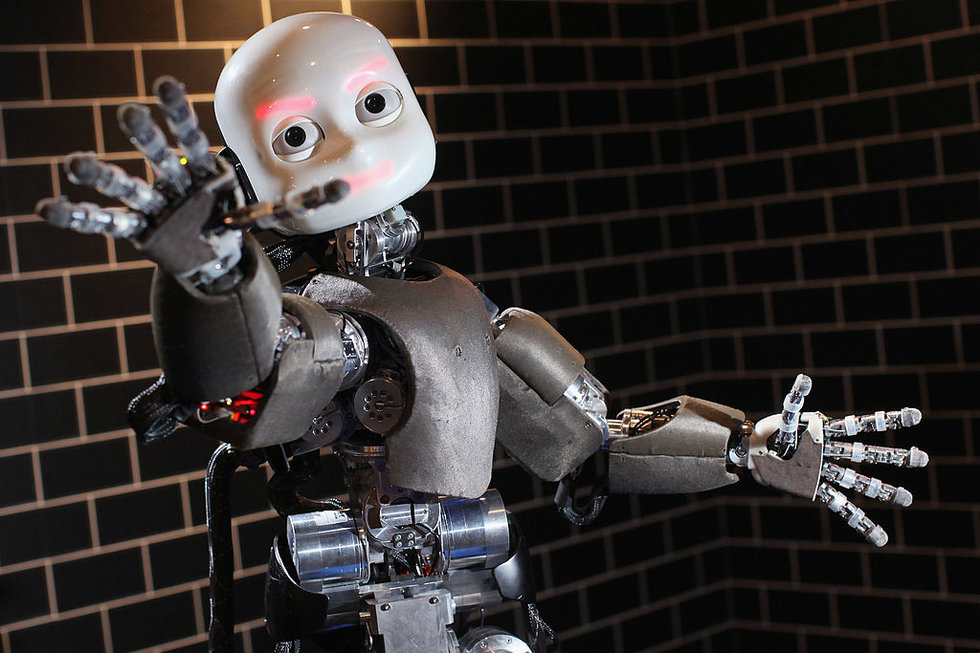 "The current administration has demonstrated that it lacks a basic understanding of what automation actually means from a technical standpoint. As a result, they suffer from the paradox of the present: they outright fear or reject technology that they don't already understand. Trump's cabinet has a hard time seeing the future because collectively, they lack direct exposure to the enormously complicated AI ecosystem, and because they haven't taken the time to learn about this technology." -Amy Webb, Founder & CEO of the Future Today Institute 
What Should America be Doing?
According to a recent survey by SelectHub, 41% of Americans fear getting replaced by AI. But as we have learned from past disruptions, emerging technology tends to open up new careers that don't exist presently. How the United States plans for these disruptive forces can have a major impact on whether we are capturing its benefits.
"The current administration should be working furiously to build initiatives for education, training and workforce redevelopment—and it should also be studying how automation will create new fields and jobs," Webb says. "It's doing neither, which is putting America behind other developed countries."
We can massively disagree about what impact AI and automation will have on the workplace. But what should all be able to agree that it will impact our future workplace, and to not to plan for the future is making us vulnerable to being blindsided. 
===
Want to connect? Reach out @TechEthicist and on Facebook. Exploring the ethical, legal, and emotional impact of social media & tech. 
Related Articles
Why self-control makes your life better, and how to get more of it.
Buddhist monks of all nations mediate in Thailand. Monks are well known for their self-discipline and restrictive lifestyle. Is it possible that this leads them to happiness?
(Photo by Geem Drake/SOPA Images/LightRocket via Getty Images)

Personal Growth
Research demonstrates that people with higher levels of self-control are happier over both the short and long run.
Higher levels of self-control are correlated with educational, occupational, and social success.
It was found that the people with the greatest levels of self-control avoid temptation rather than resist it at every turn.
Ready your Schrödinger's Cat Jokes.
Quantum entanglement. Conceptual artwork of a pair of entangled quantum particles or events (left and right) interacting at a distance. Quantum entanglement is one of the consequences of quantum theory. Two particles will appear to be linked across space and time, with changes to one of the particles (such as an observation or measurement) affecting the other one. This instantaneous effect appears to be independent of both space and time, meaning that, in the quantum realm, effect may precede cause.
Technology & Innovation
For a time, quantum computing was more theory than fact.
That's starting to change.
New quantum computer designs look like they might be scalable.
Quantum computing has existed in theory since the 1980's. It's slowly making its way into fact, the latest of which can be seen in a paper published in Nature called, "Deterministic teleportation of a quantum gate between two logical qubits."

To ensure that we're all familiar with a few basic terms: in electronics, a 'logic gate' is something that takes in one or more than one binary inputs and produces a single binary output. To put it in reductive terms: if you produce information that goes into a chip in your computer as a '0,' the logic gate is what sends it out the other side as a '1.'

A quantum gate means that the '1' in question here can — roughly speaking — go back through the gate and become a '0' once again. But that's not quite the whole of it.
A qubit is a single unit of quantum information. To continue with our simple analogy: you don't have to think about computers producing a string of information that is either a zero or a one. A quantum computer can do both, simultaneously. But that can only happen if you build a functional quantum gate.

That's why the results of the study from the folks at The Yale Quantum Institute saying that they were able to create a quantum gate with a "process fidelity" of 79% is so striking. It could very well spell the beginning of the pathway towards realistic quantum computing.
The team went about doing this through using a superconducting microwave cavity to create a data qubit — that is, they used a device that operates a bit like a organ pipe or a music box but for microwave frequencies. They paired that data qubit with a transmon — that is, a superconducting qubit that isn't as sensitive to quantum noise as it otherwise could be, which is a good thing, because noise can destroy information stored in a quantum state. The two are then connected through a process called a 'quantum bus.'
That process translates into a quantum property being able to be sent from one location to the other without any interaction between the two through something called a teleported CNOT gate, which is the 'official' name for a quantum gate. Single qubits made the leap from one side of the gate to the other with a high degree of accuracy.
Above: encoded qubits and 'CNOT Truth table,' i.e., the read-out.
The team then entangled these bits of information as a way of further proving that they were literally transporting the qubit from one place to somewhere else. They then analyzed the space between the quantum points to determine that something that doesn't follow the classical definition of physics occurred.

They conclude by noting that "... the teleported gate … uses relatively modest elements, all of which are part of the standard toolbox for quantum computation in general. Therefore ... progress to improve any of the elements will directly increase gate performance."
In other words: they did something simple and did it well. And that the only forward here is up. And down. At the same time.
These modern-day hermits can sometimes spend decades without ever leaving their apartments.
700,000 Japanese people are thought to be hikikomori, modern-day hermits who never leave their apartments (BEHROUZ MEHRI/AFP/Getty Images).
Mind & Brain
A hikikomori is a type of person in Japan who locks themselves away in their bedrooms, sometimes for years.
This is a relatively new phenomenon in Japan, likely due to rigid social customs and high expectations for academic and business success.
Many believe hikikomori to be a result of how Japan interprets and handles mental health issues.
Big think's weekly newsletter.
Get smarter faster from the comfort of your inbox.
See our newsletter privacy policy
here
Most Popular
Most Recent
Big think's weekly newsletter.
Get smarter faster from the comfort of your inbox.
See our newsletter privacy policy
here
© Copyright 2007-2018 & BIG THINK, BIG THINK EDGE,
SMARTER FASTER trademarks owned by The Big Think, Inc. All rights reserved.