Scientists accidentally engineer mutant bacteria that gorges on plastic bottles
It's not a solution yet, but perhaps the start of one.
17 April, 2018
A few years ago, at an Osaka, Japan recycling plant, scientists discovered a bacteria called Ideonella sakaiensis that eats one of the most common forms of plastic, known as polyethylene terephthalate or PET. That form of plastic is found in water bottles, food containers, and polyester. You know the items with the "1" symbol in your recycling bin? Those tend to be made of PET. 
---
Researchers from Britain's University of Portsmouth and the U.S. Department of Energy's National Renewable Energy Laboratory (NREL) were trying to model the enzyme and ended up with a mutant strain of the same thing, with a crucial difference: it eats plastic even better.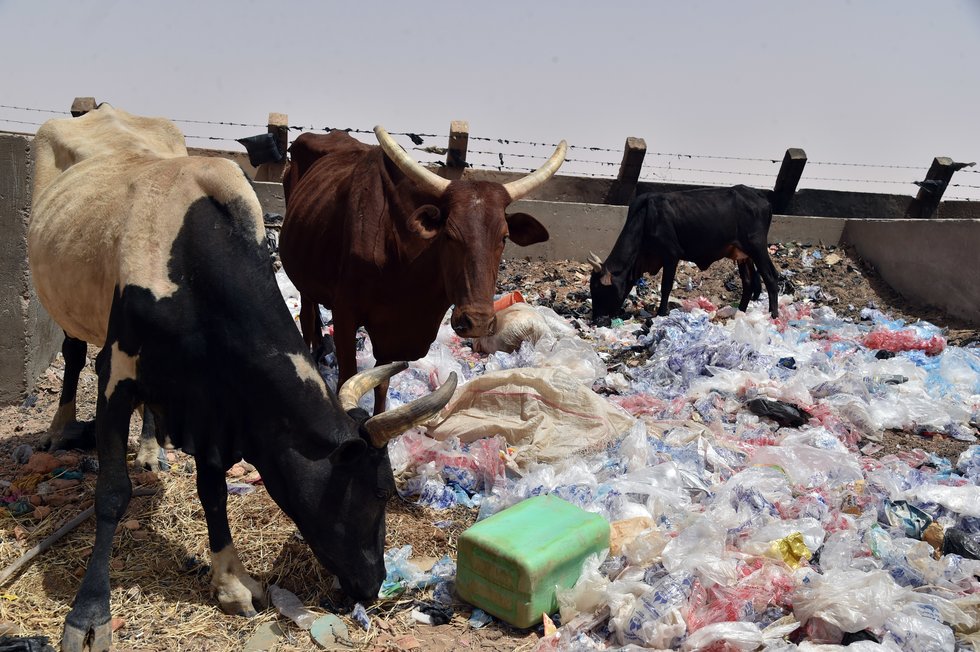 "We hoped to determine its structure to aid in protein engineering, but we ended up going a step further and accidentally engineered an enzyme with improved performance at breaking down these plastics," said NREL's lead researcher Gregg Beckham. 
University of Portsmouth professor John McGeehan, who conducted the research with Beckham, went even further in a statement.
"Serendipity often plays a significant role in fundamental scientific research and our discovery here is no exception. Although the improvement is modest, this unanticipated discovery suggests that there is room to further improve these enzymes, moving us closer to a recycling solution for the ever-growing mountain of discarded plastics."
There's speculation that, with further mutations, the PETase mutant enzyme might even be used to degrade/eat the newer kinds of plastic known as Polyethylene furandicarboxylate or PEF. 

It's at least a promising beginning in this field of study.  
And here's author Laurence Gonzales on our culture of garbage.
Related Articles
It's a development that could one day lead to much better treatments for osteoporosis, joint damage, and bone fractures.
Image: Nissim Benvenisty
Surprising Science
Scientists have isolated skeletal stem cells in adult and fetal bones for the first time.
These cells could one day help treat damaged bone and cartilage.
The team was able to grow skeletal stem cells from cells found within liposuctioned fat.
Gut bacteria play an important role in how you feel and think and how well your body fights off disease. New research shows that exercise can give your gut bacteria a boost.
National Institutes of Health
Surprising Science
Two studies from the University of Illinois show that gut bacteria can be changed by exercise alone.
Our understanding of how gut bacteria impacts our overall health is an emerging field, and this research sheds light on the many different ways exercise affects your body.
Exercising to improve your gut bacteria will prevent diseases and encourage brain health.
A groundbreaking new study shows that octopuses seemed to exhibit uncharacteristically social behavior when given MDMA, the psychedelic drug commonly known as ecstasy.
Surprising Science
Octopuses, like humans, have genes that seem to code for serotonin transporters.
Scientists gave MDMA to octopuses to see whether those genes translated into a binding site for serotonin, which regulates emotions and behavior in humans
Octopuses, which are typically asocial creatures, seem to get friendlier while on MDMA, suggesting humans have more in common with the strange invertebrates than previously thought
Big think's weekly newsletter.
Get smarter faster from the comfort of your inbox.
See our newsletter privacy policy
here
Most Popular
Most Recent
Big think's weekly newsletter.
Get smarter faster from the comfort of your inbox.
See our newsletter privacy policy
here
© Copyright 2007-2018 & BIG THINK, BIG THINK EDGE,
SMARTER FASTER trademarks owned by The Big Think, Inc. All rights reserved.