Why does the conspiracy theory of Martin Luther King's assassination persist?
"People need to see something of a balance between effect and cause... that if something has a huge evil effect, it should be the result of a huge evil cause."
04 April, 2018
Whenever someone famous—especially someone loved so dearly—is killed, there are facts, conspiracy theories, and even fictional creations about them.
---
It happened with John F. Kennedy, Malcolm X, Elvis, Marilyn Monroe, and Martin Luther King, Jr.
Even some of King's own family believe that James Earl Ray wasn't the murderer. Or at least, wasn't the only one involved. 
There are good reasons his family doubted the official story. First, it was investigated and "solved" by the FBI—the very same FBI that had been dogging MLK, building a file on him, accusing him of having affairs, and generally being a thorn in his side. 
Letting the very same organization investigate his murder seems sketchy at best. 

The shooting
Martin Luther King Jr. was in Memphis in early Apri, 1968 to offer support for striking sanitation workers who were working for less than $2 a day, and had finally had enough when two of their fellow workers were killed by faulty equipment. 
He spoke the night before his assassination, seemingly knowing that his life wouldn't last that much longer:
"Like anybody, I would like to live a long life. Longevity has its place. But I'm not concerned about that now. I just want to do God's will... I've seen the Promised Land. I may not get there with you. But I want you to know tonight, that we, as a people, will get to the promised land! ... Mine eyes have seen the glory of the coming of the Lord."
As he stood on the balcony of the hotel he always stayed at, a shot rang out at 6:01 p.m. and struck King in the neck; he was pronounced dead an hour later at the hospital.
All the fingerprints at the scene of the boarding house across the street from King's murder site were from a single suspect: James Earl Ray. The rifle, scope, and binoculars all had only his prints. The facts were all consistent: He bought the 30.06 rifle six days prior and he had been renting the room—under an assumed name—where the fingerprints were found and where the shot came from.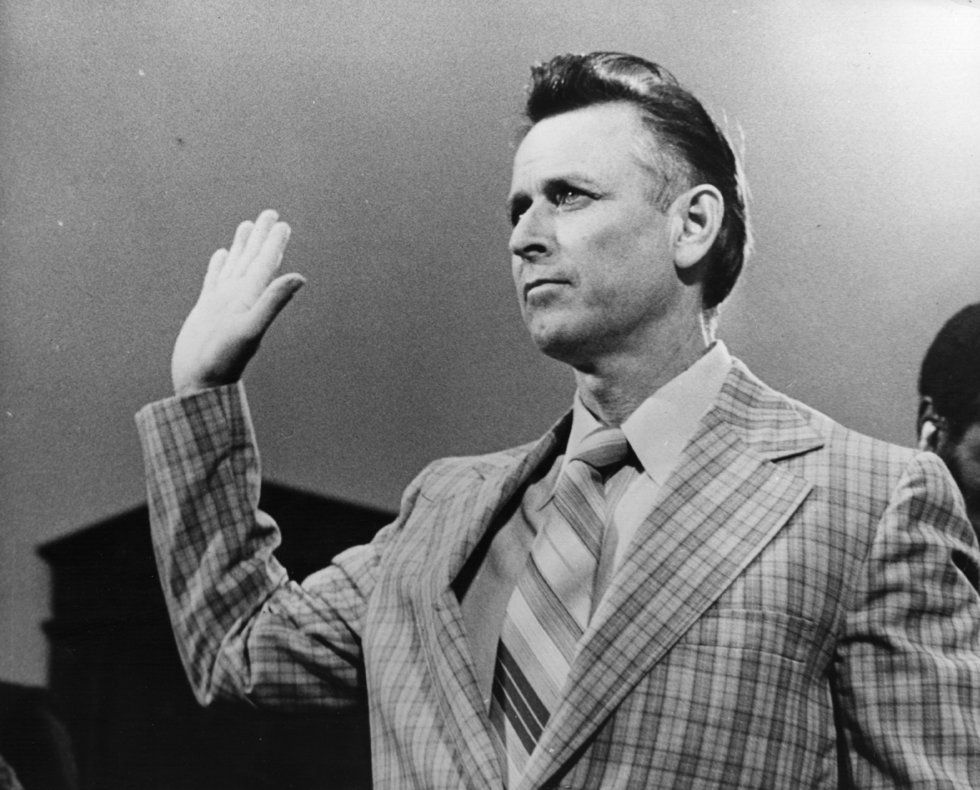 He was arrested June 8, 1968, at London's Heathrow airport after wanted posters and photos were spread to all law enforcement agencies. 
He faced the death penalty; to avoid this, he signed a detailed confession. 
Because of that plea—and this is probably where the thing begins to go off the rails—no testimony was ever given in court. 
Just three days after he signed the confession, he wanted to recant, claiming his lawyer badgered him into signing. 
From there, things get hairy. He claimed that a man with just the name "Raoul" employed him for a gun-running operation and that he was the one who asked Ray to purchase the 30.06 rifle and rent the room at the boarding house. And he claimed that he gave the gun to Raoul just before the assassination. 
His version of the full story died with Ray in prison in 1998.
The King Family
The primary reason for the King family to distrust the investigation of King's murder was the FBI itself. The agency had conducted a 10-year campaign to discredit King through surveillance, disinformation, harassment, and public criticism from infamous FBI director J. Edgar Hoover. 
Indeed, in 1997, King's son Dexter asked James Earl Ray in his prison cell, "I just want to ask you, for the record, did you kill my father?" 
To which Ray responded, "No, no, I didn't, no. But like I say, sometimes these questions are difficult to answer, and you have to make a personal evaluation," as he hinted at a possible conspiracy. Dexter King later told reporters he and his family believed Ray's story and supported his efforts for a retrial.
For her part, King's widow, Coretta Scott King, stated after Ray's death, "America will never have the benefit of Mr. Ray's trial, which would have produced new revelations about the assassination… as well as establish the facts concerning Mr. Ray's innocence."
She also stated the following during a civil suit that was meant to divulge more information about the assassination and the role of government and even the mafia in it: "There is abundant evidence of a major, high-level conspiracy in the assassination of my husband." She also stated that the jury found the mafia and various government agencies "Were deeply involved in the assassination… Mr. Ray was set up to take the blame."
Even Rep. John Lewis, civil rights pioneer and friend of King, is skeptical of the official story. 
"I think there was a major conspiracy to remove Doctor King from the American scene. I don't know what happened, but the truth of what happened to Dr. King should be made available for history's sake."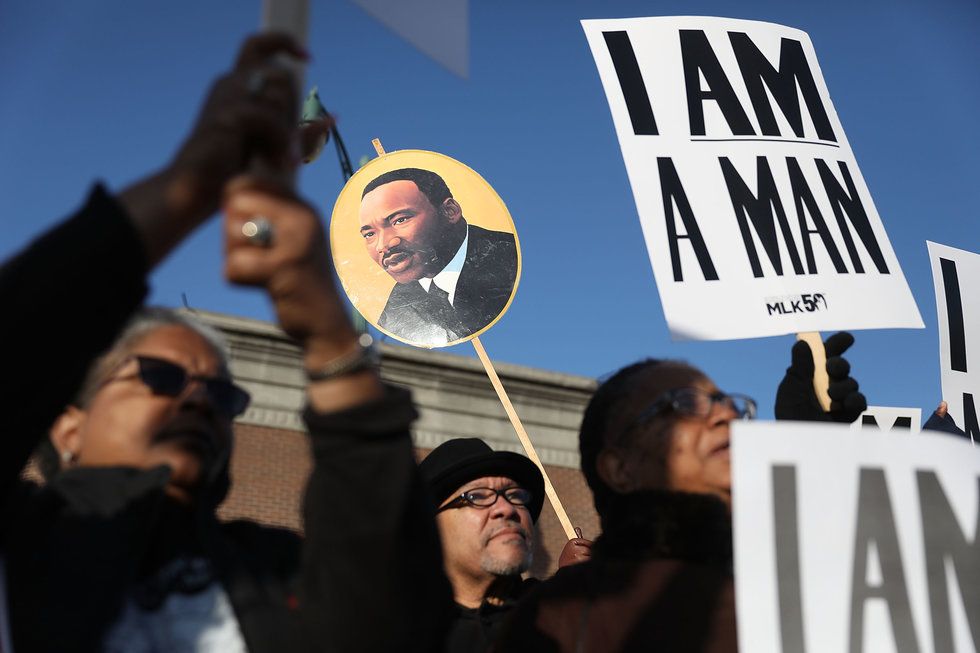 Follow the money?
What might answer at least part of the question, which is why Ray would follow through with the assassination, lies with supporters of the campaign of well-known racist and presidential candidate George Wallace. Wallace's supporters in St. Louis, MO offered $50,000 for the assassination of MLK. James Earl Ray's brothers lived there and were aware of the bounty. The Ku Klux Klan also offered a bounty for King to the tune of $100,000. Indeed, James Earl Ray's political views would seem to go along with this idea as well: He was known as a supporter of Hitler and even his initial lawyer in this case was known for defending white supremacists and KKK members. Ray even stalked Dr. King in the months preceding the assassination. 
One man who investigated the case for years from the Shelby County, TN district attorney's office was John Campbell. His office released a report in 1998 stating that Ray was responsible. "I'm not saying he didn't have help. But he didn't have the FBI, the CIA, the Memphis police or the mafia."
In what is still considered one of the definitive books on the subject, Gerald Posner's Killing The Dream: James Earl Ray and the Assassination of Martin Luther King, Jr., the conspiracy theory is put to rest for some. 
But it remains a part of our culture and folklore. 
Indeed, Dave Garrow, Pulitzer Prize-winning MLK biographer, described the phenomenon thusly: "The King children are part of a larger population of American people who need to believe that the assassination of a King or a Kennedy must be the work of mightier forces" rather than victims "of small-fry, lifetime losers."
"People need to see something of a balance between effect and cause... that if something has a huge evil effect, it should be the result of a huge evil cause."
Upstreamism advocate Rishi Manchanda calls us to understand health not as a "personal responsibility" but a "common good."
Sponsored by Northwell Health
Upstreamism tasks health care professionals to combat unhealthy social and cultural influences that exist outside — or upstream — of medical facilities.
Patients from low-income neighborhoods are most at risk of negative health impacts.
Thankfully, health care professionals are not alone. Upstreamism is increasingly part of our cultural consciousness.
It marks a major shift in the government's battle against the opioid crisis.
George Frey/Bloomberg via Getty Images
Politics & Current Affairs
The nation's sixth-largest drug distributor is facing criminal charges related to failing to report suspicious drug orders, among other things.
It marks the first time a drug company has faced criminal charges for distributing opioids.
Since 1997, nearly 222,000 Americans have died from prescription opioids, partly thanks to unethical doctors who abuse the system.
An innovation may lead to lifelike evolving machines.
Shogo Hamada/Cornell University
Surprising Science
Scientists at Cornell University devise a material with 3 key traits of life.
The goal for the researchers is not to create life but lifelike machines.
The researchers were able to program metabolism into the material's DNA.
The real Game of Thrones might be who best leverages the hit HBO show to shape political narratives.
Photo credit: Mario Tama / Getty Images
Politics & Current Affairs
Sen. Elizabeth Warren argues that Game of Thrones is primarily about women in her review of the wildly popular HBO show.
Warren also touches on other parallels between the show and our modern world, such as inequality, political favoritism of the elite, and the dire impact of different leadership styles on the lives of the people.
Her review serves as another example of using Game of Thrones as a political analogy and a tool for framing political narratives.
Big think's weekly newsletter.
Get smarter faster from the comfort of your inbox.
See our newsletter privacy policy
here
Most Popular
Most Recent
Big think's weekly newsletter.
Get smarter faster from the comfort of your inbox.
See our newsletter privacy policy
here
© Copyright 2007-2019 & BIG THINK, BIG THINK EDGE,
SMARTER FASTER trademarks owned by The Big Think, Inc. All rights reserved.