The Sahara Desert might become a place where solar and wind power can change the world
A new study asks the question: can a massive solar and wind farm be implemented in the Sahara? According to at least one of the authors, it's possible to create these solar and wind farms with technology available right now.
10 September, 2018
The Sahara desert is the largest region of its kind in the world, second only to Antarctica and the Arctic, and it's the biggest "hot desert" of any on our planet. Next to that, on its southern border, is the Sahel, a "transition" region that is not nearly as dry or barren.
---
Together, these regions are spread throughout 10 countries, including North Africa, Egypt, and Sudan, which means that the total area is roughly the size of China or the United States. Despite its size, the central Sahara itself receives about an inch of water per year in precipitation. Think about that.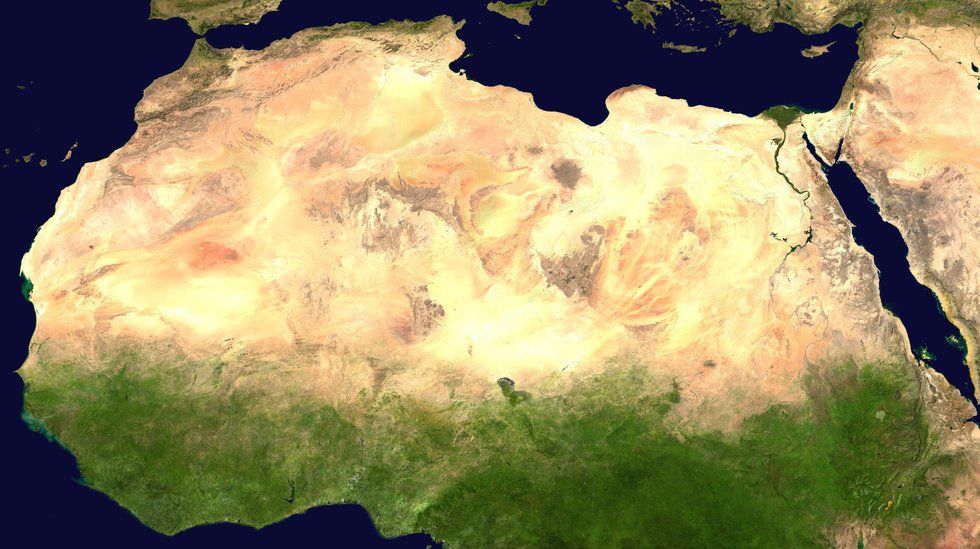 It hasn't always been this way; every 41,000 years or so, because of the tilt of the Earth's axis (and therefore, the North African monsoon season), it becomes a lush savannah, teeming with life and water.
A team of scientists has concluded that deploying solar and wind farms across the region will produce significantly more rain (and therefore, more natural vegetation) in the areas that they would exist. Because of what the study referred to as the "albedo—precipitation—vegetation feedback" (albedo is basically the reflection of light and electromagnetic radiation), the models that scientists used showed that deploying solar and wind farms in the Sahara would increase precipitation by 1.12 mm per day (.0441 inches). Translation? Sixteen inches per year of increased rain. That's 16 times what normally occurs in the most arid parts of the Sahara, and double that of the Sahel.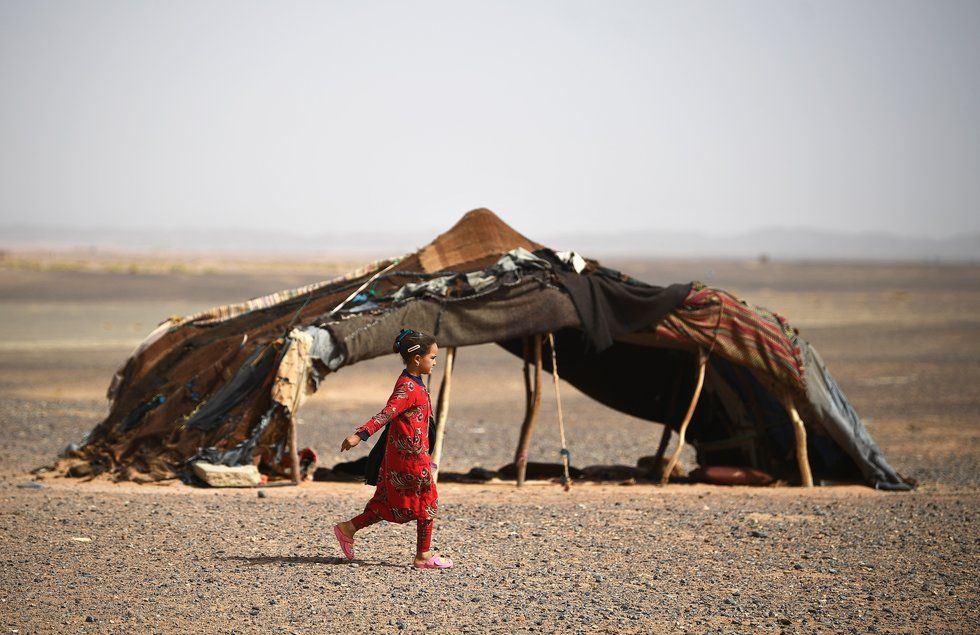 As with most scientific proposals, it's not practical to implement just yet; the models used require 9 million square kilometers, which presents challenges for the political, social, and economic systems of all 10 countries in the region. Also, wind farms would initially—before natural vegetation grew and began to cool things and change the cycles—raise temperatures by 2 degrees Celsius. Solar systems would raise temperatures by 1 degree Celsius. However, that's a far cry from what fossil fuels do: they raise temperatures 30 times that of solar voltaic cells.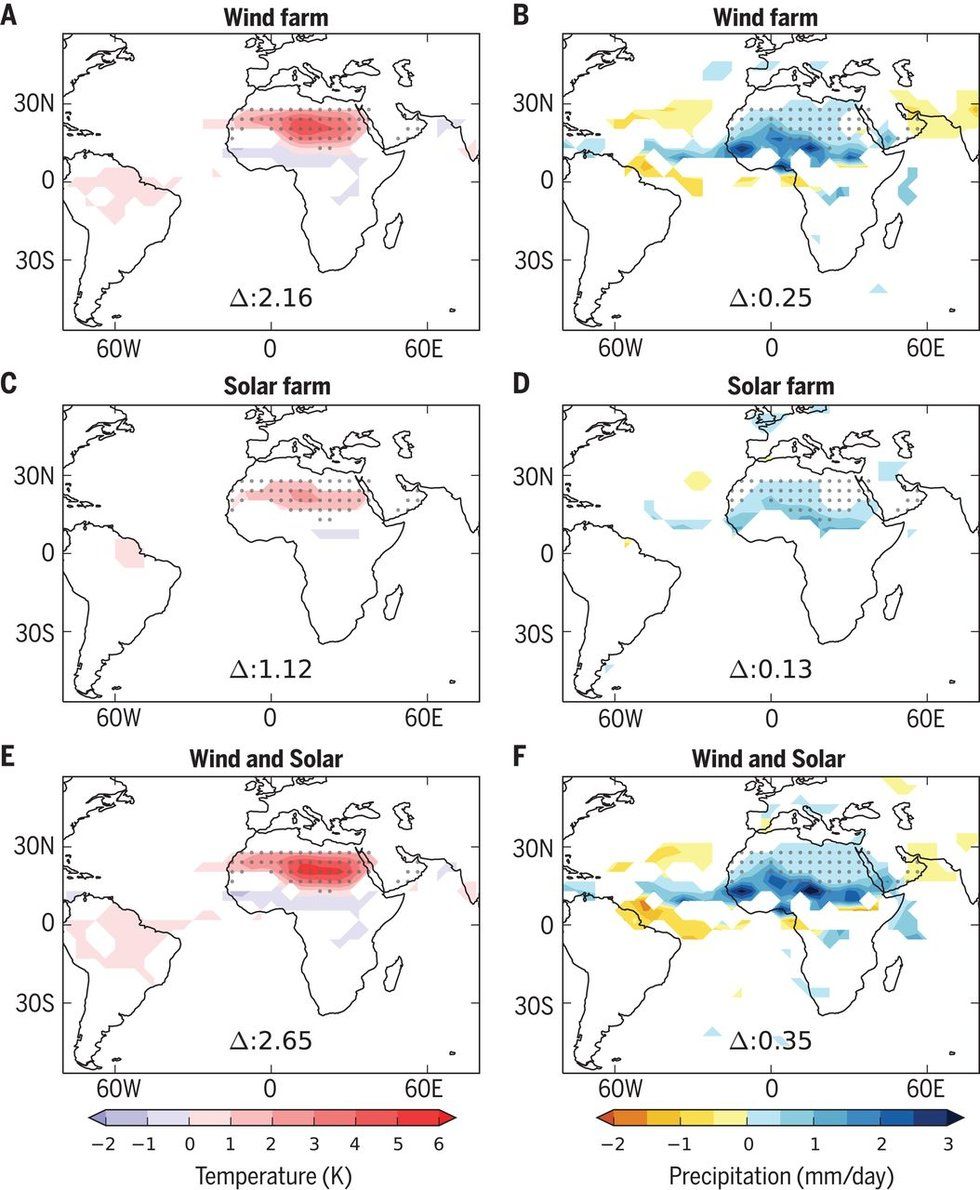 Still, the potential benefit is tantalizing; such a monumental installation of solar and wind farms has the potential to produce, each year, four times the energy that the world consumes.
"Our results obtained from experiments performed with a climate model suggest that, for installations of wind and solar farms with current conversion efficiency in the desert at a scale large enough to power the entire world, the impacts on regional climate would be beneficial rather than detrimental, and the impacts on global mean temperature are still small compared with those induced by CO2 emission from fossil fuels."

What can 3D printing do for medicine? The "sky is the limit," says Northwell Health researcher Dr. Todd Goldstein.
Northwell Health
Sponsored by Northwell Health
Medical professionals are currently using 3D printers to create prosthetics and patient-specific organ models that doctors can use to prepare for surgery.
Eventually, scientists hope to print patient-specific organs that can be transplanted safely into the human body.
Northwell Health, New York State's largest health care provider, is pioneering 3D printing in medicine in three key ways.
Mega-rich entrepreneurs are taking us where no human being has gone before.
Videos
During the first golden era of space exploration, we went to the moon. Then we sort of dropped the ball for 50 years.
The problem is space travel is very expensive, especially the way governments do space travel.
Because it costs $10,000 to put a pound of anything into orbit around the planet, we need to have an infusion of public and private funds. That's where billionaires such as Elon Musk and Jeff Bezos come into the picture. With their help, we have new energies, new strategies, and new plans to go back into outer space.
If you don't want to know anything about your death, consider this your spoiler warning.
Culture & Religion
For centuries cultures have personified death to give this terrifying mystery a familiar face.
Modern science has demystified death by divulging its biological processes, yet many questions remain.
Studying death is not meant to be a morbid reminder of a cruel fate, but a way to improve the lives of the living.
Cook's commencement speech at Tulane University urges students to take action.
Getty Images
Technology & Innovation
Apple CEO Tim Cook gave a commencement speech at Tulane University on May 18th.
Cook cautioned the graduates to not get caught up in echo chambers and algorithms.
He acknowledged the failures of his generation.
Big think's weekly newsletter.
Get smarter faster from the comfort of your inbox.
See our newsletter privacy policy
here
Most Popular
Most Recent
Big think's weekly newsletter.
Get smarter faster from the comfort of your inbox.
See our newsletter privacy policy
here
© Copyright 2007-2019 & BIG THINK, BIG THINK EDGE,
SMARTER FASTER trademarks owned by The Big Think, Inc. All rights reserved.