Neil deGrasse Tyson's new book explores the symbiotic relationship between science and the military
In a new book co-authored with Avis Lang, Neil deGrasse Tyson explores the morally complicated, symbiotic relationship between science and the military.
12 September, 2018
As an astrophysicist, and as a human being, Neil deGrasse Tyson says in his new book, Accessory to War: The Unspoken Alliance Between Astrophysics and the Military, that he was shocked and very upset to learn, while at a conference on space travel as the second Gulf War broke out, that people were actually cheering for the missiles created by defense contractors.
---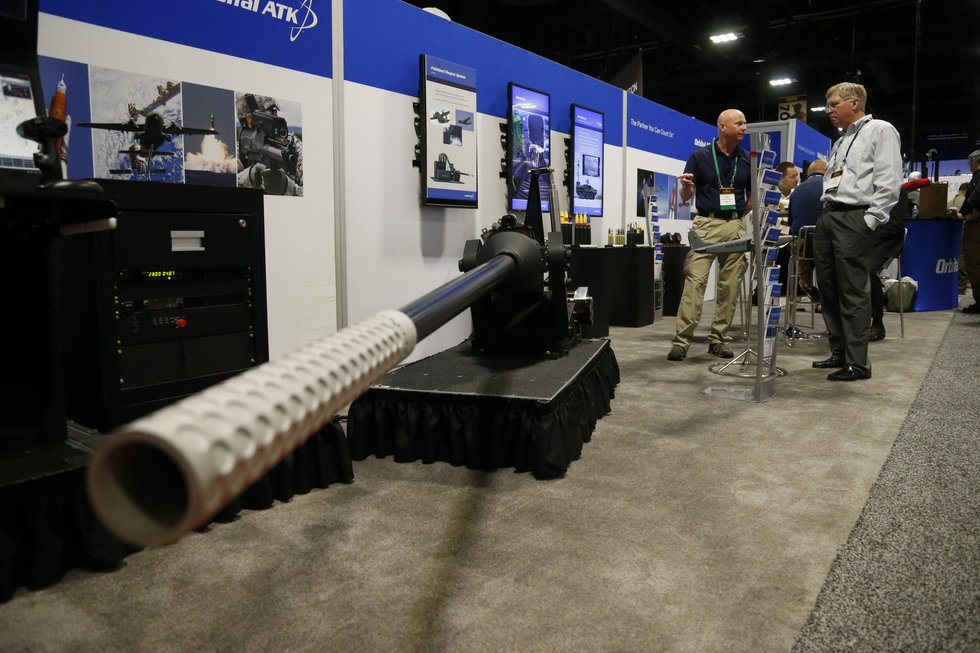 Attendees inspect the latest military technology and gear during the Special Operations Forces Industry Conference (SOFIC) on May 23, 2018 in Tampa, Florida. (Photo by Brian Blanco/Getty Images)
"It was just odd; I was at a conference, a space conference, when the second Gulf War was ramping up big time. At that space conference were all these contractors that make the missiles, the weapons, the bombs and they of course broke into many of the sessions to bring the live coverage, the live TV coverage, and every time it was announced that this was a Lockheed Martin missile or a Boeing missile or General Dynamics, that group would applaud and cheer. It was like, people are dying in this. I got very upset," Tyson told CBS This Morning on Friday. (Video is below).
It's a key concept explored in the book, co-authored by researcher Avis Lang. And, interestingly, the book details the ways in which science and the military have a yin-yang relationship that is also codependent on each other, no matter how upsetting. The military frequently depends on science to wage war, and science frequently depends on the military to fund and develop scientific discoveries.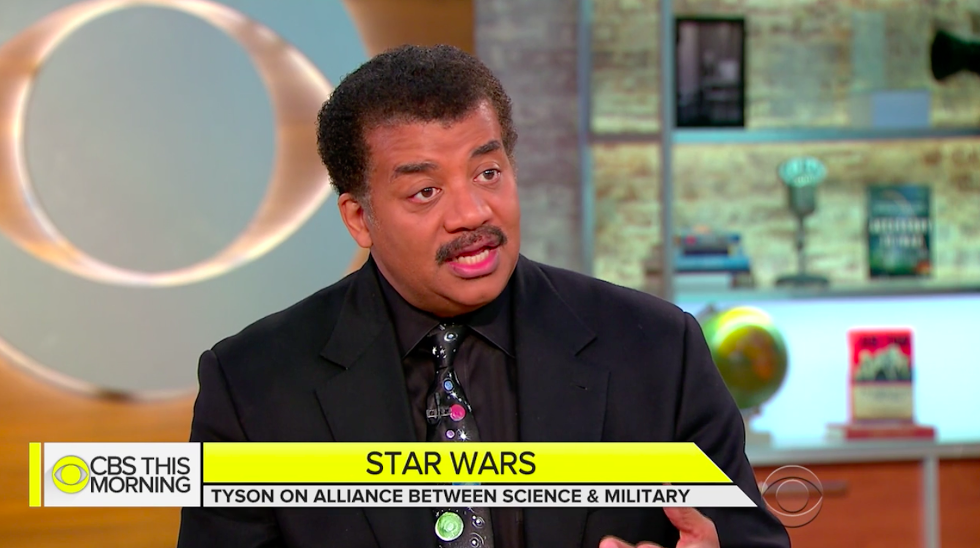 Image captured from CBS This Morning interview, 9/7/18
He's quick to avoid jumping into the "Space Force" political minefield that was launched recently, however. "I don't have a horse in that race," he replied to a question on that. Ever practical, he understands the connection between military-funded ideas and the civilian technologies and capabilities that they facilitate.
"Space assets are not just the value of the satellites that were constructed, it's the value of the commerce that they enabled. GPS satellites were a military construct."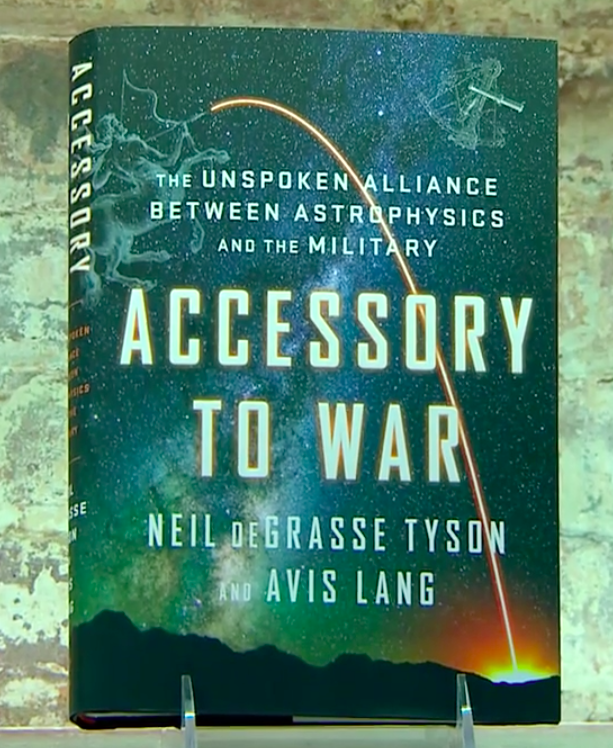 Book cover, "Accessory To War: The Unspoken Alliance Between Astrophysics and the Military"
"This relationship goes long and it goes deep," he said in an interview with Salon.com.
Indeed, in the Salon interview, Tyson references Einstein's relationship with the A-bomb; the inventor of E=MC2 had his own internal conflict on using science to wage war, but he knew if Hitler succeeded in developing it first, he would use it on huge numbers of people. Still, after Hiroshima, Einstein stated, "Woe is me" and publicly said that had he known Hitler would be unsuccessful in making the bomb, he wouldn't have encouraged it.
It's a bit of a dilemma, for sure. Here, he explains it in more detail.
Lumina Foundation is partnering with Big Think to unearth the next large-scale, rapid innovation in post-high school education. Enter the competition here!
Good science is sometimes trumped by the craving for a "big splash."
Videos
Scientists strive to earn credit from their peers, for grants from federal agencies, and so a lot of the decisions that they make are strategic in nature. They're encouraged to publish exciting new findings that demonstrate some new phenomenon that we have never seen before.
This professional pressure can affect their decision-making — to get acclaim they may actually make science worse. That is, a scientist might commit fraud if he thinks he can get away with it or a scientist might rush a result out of the door even though it hasn't been completely verified in order to beat the competition.
On top of the acclaim of their peers, scientists — with the increasing popularity of science journalism — are starting to be rewarded for doing things that the public is interested in. The good side of this is that the research is more likely to have a public impact, rather than be esoteric. The bad side? To make a "big splash" a scientist may push a study or article that doesn't exemplify good science.
Moans, groans, and gripes release stress hormones in the brain.
popular
Could you give up complaining for a whole month? That's the crux of this interesting piece by Jessica Hullinger over at Fast Company. Hullinger explores the reasons why humans are so predisposed to griping and why, despite these predispositions, we should all try to complain less. As for no complaining for a month, that was the goal for people enrolled in the Complaint Restraint project.
Participants sought to go the entirety of February without so much as a moan, groan, or bellyache.
Two space agencies plan missions to deflect an asteroid.
ESA's Hera mission above asteroid 65803 Didymos. Credit: ESA/ScienceOffice.org
Surprising Science
NASA and the European Space Agency (ESA) are working together on missions to a binary asteroid system.
The DART and Hera missions will attempt to deflect and study the asteroid Didymoon.
A planetary defense system is important in preventing large-scale catastrophes.
Big think's weekly newsletter.
Get smarter faster from the comfort of your inbox.
See our newsletter privacy policy
here
Most Popular
Most Recent
Big think's weekly newsletter.
Get smarter faster from the comfort of your inbox.
See our newsletter privacy policy
here
© Copyright 2007-2018 & BIG THINK, BIG THINK EDGE,
SMARTER FASTER trademarks owned by The Big Think, Inc. All rights reserved.