The Commenters' Delusion? Dawkins On the "Remarkable Bile" at His Website
Matthew C. Nisbet
Matthew C. Nisbet, Ph.D. is Associate Professor of Communication Studies, Public Policy, and Urban Affairs at Northeastern University. Nisbet studies the role of communication and advocacy in policymaking and public affairs, focusing on debates over over climate change, energy, and sustainability. Among awards and recognition, Nisbet has been a Visiting Shorenstein Fellow on Press, Politics, and Public Policy at Harvard University's Kennedy School of Government, a Health Policy Investigator at the Robert Wood Johnson Foundation, and a Google Science Communication Fellow. In 2011, the editors at the journal Nature recommended Nisbet's research as "essential reading for anyone with a passing interest in the climate change debate," and the New Republic highlighted his work as a "fascinating dissection of the shortcomings of climate activism."
16 August, 2010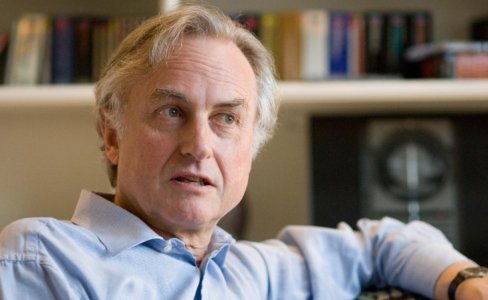 Last week I posted about the increasing problem of incivility at comment sections for blogs and news sites. As I noted at the end of the discussion thread that was started, I plan to return to the topic in depth, perhaps as part of an article or study.

My thoughts on the topic are apparently at least partially shared by Richard Dawkins. In a post yesterday, Dawkins lashed out against many commenters at his own site, noting their "remarkable bile" and extreme reaction to a change in comment and editorial policy at RichardDawkins.net. The full post should be read, but here is just an excerpt, reflecting Dawkins' trademark anger as he chastises commenters at his site:


Surely there has to be something wrong with people who can resort to such over-the-top language, over-reacting so spectacularly to something so trivial. Even some of those with more temperate language are responding to the proposed changes in a way that is little short of hysterical. Was there ever such conservatism, such reactionary aversion to change, such vicious language in defence of a comfortable status quo? What is the underlying agenda of these people? How can anybody feel that strongly about something so small? Have we stumbled on some dark, territorial atavism? Have private fiefdoms been unwittingly trampled?

Be that as it may, what this remarkable bile suggests to me is that there is something rotten in the Internet culture that can vent it. If I ever had any doubts that RD.net needs to change, and rid itself of this particular aspect of Internet culture, they are dispelled by this episode.

UPDATE:
The UK's
Telegraph
has this
to report
:
The cloak of anonymity under which many users contributed to discussions had allowed a culture of abuse and foul language to develop that would not be possible if they identified themselves, he [Dawkins] said.

The discussion section is one of the internet's busiest atheist forums, attracting 3,000 postings per day on subjects including science, religion and ethics.

But Prof Dawkins now faces a backlash from fans who are unwilling to be silenced.

"A lot of people have lost respect for Dawkins after this, although I do still support the work that he does," Peter Harrison, a former moderator of the website, told The Times.

"Thousands of loyal, intelligent, rational forum members have been misrepresented as a bunch of foul-mouthed, vitriolic thugs by the man who so inspired them."
UPDATE:
Over at Eureka Zone,
The Times
of London's science blog,
Hannah Devlin
opens with this observation:
Richard Dawkins has something of a reputation for provoking the religious community, but it seems he may have underestimated the atheistic fervour of his own fanbase. Amidst a tsunami of vulgar and vitriolic comments, the 85,000-strong forum on his official website RichardDawkins.net had to be shut down this week
UPDATE:
At his
blog
at the
Guardian
, Andrew Brown remarks on the "mutiny at RichardDawkins.net" with this observation:
To anyone who has been on the receiving end of this kind of abuse, which is sometimes directed at people who do not work for Richard Dawkins, this conversion of the professor's comes as wonderful news. Hallelujah, brother. You have seen the light!
Here's the science of black holes, from supermassive monsters to ones the size of ping-pong balls.
Videos
There's more than one way to make a black hole, says NASA's Michelle Thaller. They're not always formed from dead stars. For example, there are teeny tiny black holes all around us, the result of high-energy cosmic rays slamming into our atmosphere with enough force to cram matter together so densely that no light can escape.
CERN is trying to create artificial black holes right now, but don't worry, it's not dangerous. Scientists there are attempting to smash two particles together with such intensity that it creates a black hole that would live for just a millionth of a second.
Thaller uses a brilliant analogy involving a rubber sheet, a marble, and an elephant to explain why different black holes have varying densities. Watch and learn!
Bonus fact: If the Earth became a black hole, it would be crushed to the size of a ping-pong ball.
Military recruits are supposed to be assessed to see whether they're fit for service. What happens when they're not?
Politics & Current Affairs
During the Vietnam War, Robert McNamara began a program called Project 100,000.
The program brought over 300,000 men to Vietnam who failed to meet minimum criteria for military service, both physically and mentally.
Project 100,000 recruits were killed in disproportionate numbers and fared worse after their military service than their civilian peers, making the program one of the biggest—and possibly cruelest—mistakes of the Vietnam War.
In a breakthrough for nuclear fusion research, scientists at China's Experimental Advanced Superconducting Tokamak (EAST) reactor have produced temperatures necessary for nuclear fusion on Earth.
Credit: EAST Team
Surprising Science
The EAST reactor was able to heat hydrogen to temperatures exceeding 100 million degrees Celsius.
Nuclear fusion could someday provide the planet with a virtually limitless supply of clean energy.
Still, scientists have many other obstacles to pass before fusion technology becomes a viable energy source.
Big think's weekly newsletter.
Get smarter faster from the comfort of your inbox.
See our newsletter privacy policy
here
Most Popular
Most Recent
Big think's weekly newsletter.
Get smarter faster from the comfort of your inbox.
See our newsletter privacy policy
here
© Copyright 2007-2018 & BIG THINK, BIG THINK EDGE,
SMARTER FASTER trademarks owned by The Big Think, Inc. All rights reserved.