PBS: The Most Trusted Source in Science?
Matthew C. Nisbet
Matthew C. Nisbet, Ph.D. is Associate Professor of Communication Studies, Public Policy, and Urban Affairs at Northeastern University. Nisbet studies the role of communication and advocacy in policymaking and public affairs, focusing on debates over over climate change, energy, and sustainability. Among awards and recognition, Nisbet has been a Visiting Shorenstein Fellow on Press, Politics, and Public Policy at Harvard University's Kennedy School of Government, a Health Policy Investigator at the Robert Wood Johnson Foundation, and a Google Science Communication Fellow. In 2011, the editors at the journal Nature recommended Nisbet's research as "essential reading for anyone with a passing interest in the climate change debate," and the New Republic highlighted his work as a "fascinating dissection of the shortcomings of climate activism."
16 August, 2010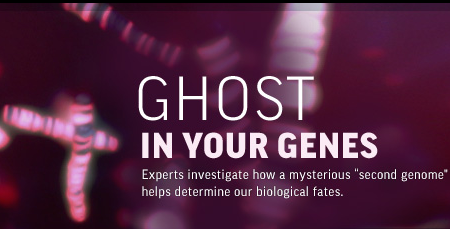 Along with scientific journals, Americans rate public broadcasting as one of the most credible sources for information about biotechnology.

Yesterday I noted data that reveals the PBS NOVA audience to be unique in its nature. Indeed, if a company or organization wants to reach a core audience of science enthusiasts and influentials, this might be the best outlet to be featured at or to sponsor.

What makes PBS an ideal outlet is not just the nature of its audience, but also the public's trust in public broadcasting as an information source about science.

Consider the findings from a 2005 survey highlighted in the recent 2008 NSF Science Indicators report (click on Figure 7-16). According to the survey:


When Americans were asked in 2005 about their views on the credibility of information sources about biotechnology, a clear hierarchy of trust emerged starting at the top with scientific journals (almost 60% of respondents said they trusted journals as credible information ), followed by university scientists who are funded by government (50%), public television (50%), government scientists (40%), the WHO (40%), university scientists funded by industry (35%), biotechnology company scientists (30%), religious leaders (20%), TV networks (18%), biotechnology executives (15%), print media (15%), and political leaders (10%)
Big think's weekly newsletter.
Get smarter faster from the comfort of your inbox.
See our newsletter privacy policy
here