Paul Kurtz: In Contrast to the New Atheists, We Must Emphasize Shared Values with the Moderately Religious
Matthew C. Nisbet
Matthew C. Nisbet, Ph.D. is Associate Professor of Communication Studies, Public Policy, and Urban Affairs at Northeastern University. Nisbet studies the role of communication and advocacy in policymaking and public affairs, focusing on debates over over climate change, energy, and sustainability. Among awards and recognition, Nisbet has been a Visiting Shorenstein Fellow on Press, Politics, and Public Policy at Harvard University's Kennedy School of Government, a Health Policy Investigator at the Robert Wood Johnson Foundation, and a Google Science Communication Fellow. In 2011, the editors at the journal Nature recommended Nisbet's research as "essential reading for anyone with a passing interest in the climate change debate," and the New Republic highlighted his work as a "fascinating dissection of the shortcomings of climate activism."
16 August, 2010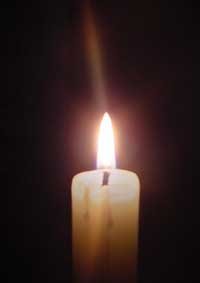 Philosopher Paul Kurtz has been an influential mentor to me and he remains a major inspiration. Back in 1997, Kurtz hired me to work at the Center for Inquiry-Transnational as Skeptical Inquirer's media relations director. Three years later he strongly supported my decision to go to graduate school.

In my time at CFI, I learned from Kurtz the importance of framing messages in ways that affirm shared common values and that go beyond just attacks. When I arrived at graduate school, I began to research how to turn Kurtz's philosophy and practice into a systematic approach to public engagement. To this day, his thinking informs my work.

Kurtz has always been a major critic of the most extreme versions of religion. Yet, he has also maintained that criticism must never compete with the need to work together with moderately religious publics, emphasizing shared goals, dialogue, and trust.

As he notes, most of his writings have been in the area of this positive message, rather than focused on negative attacks. What Kurtz advocates is a critical mind but an even more tender heart.

Compared to the New Atheists, Kurtz stands as a candle in the dark. Indeed, it has been Kurtz's three decade focus on an affirmative and inclusive message that has made his organization one of the central catalysts behind the modern day secularist movement.

This past weekend, Kurtz was interviewed by host DJ Grothe on the popular Point of Inquiry podcast. Below I have tried to reproduce as best I can a rough transcript of some of the key points made by Kurtz in the interview.

To sum up, Kurtz repeatedly emphasizes that it is wrong to draw a line in the sand between the godless and the religious. Instead secularists desperately need to reach out to moderately religious allies on pressing issues such as poverty and the environment. As we do at Science, he names EO Wilson as a shining example of such efforts.

Moreover, he strongly rejects the arguments advanced by Hitchens and Harris that the moderately religious are just as deserving of attacks as extremists.

I can only offer excerpts from the interview since the transcription takes some time. I encourage all readers to download and listen to the full podcast after reading these excerpts.



---
GROTHE: ...I take it that you wonder how effective evangelical atheists are if all they are talking about is atheism?

KURTZ: I think they have had a positive impact, and I know most of the leaders, and they publish in Free Inquiry...so they have had positive impact, of course they are criticizing religion.

However, that is not enough. One has to go beyond that! You can't talk about abstract atheism, or merely a negative attitude. It is what you are for that counts, not what you are against! So I think on that point, one must affirm a positive humanist morality.
The interview later continues...
GROTHE: Do you think these New Atheists... have they gotten a bad rap by the press....?

KURTZ: Yes well they have had adverse criticism in some areas and important impact on others. And the adverse criticism relates to a distinction that we do at the Center for Inquiry.

We are not anti-religious, we are non-religious. We criticize religion, but we don't simply blame everything on the religions of the world. I mean that will get us nowhere.

So we live in a secular modern society with great opportunities, and we want to talk about that, not any kind of poisonous attitude about religion.

GROTHE: So humanism, secular humanism, especially the kind that the Center for Inquiry advances, it's not just the rejection of religion, it's advancing a set of humane values based on reason. In that way there is not a whole lot of difference between you Paul Kurtz and some liberal religionists at least when it comes to ethics.

KURTZ: Well I think we have a lot in common with the liberal denominations. As a matter of fact DJ, if we look at contemporary modern society, a large sector of people agree fully with our agenda...
Kurtz then goes on to say, for example, that many liberal denominations affirm the human dignity and individual choice of gays and bisexuals. Humanism, he says, means tolerance for alternative lifestyles.
GROTHE: And you are saying that the secular humanist values that we adopt, that we advance, we should engage our liberal religionist colleagues in pushing for this kind of tolerance?

KURTZ: Of course, you know, America is a great liberal pluralistic democracy and we have common ground not only with liberal religionists but even conservative people who believe in human freedom. So we need to make, if you will, coalitions, we need to work together with others to make this a greater democracy. We need a kind of unity, if possible, about the basic framework of this country.

GROTHE: And I take it if some of these people decrying God belief, as true as you think they are, you are saying that they limit coalitions. That they turn off people who might be able to work with us around certain issues of concern?

KURTZ: I think that is true, so we have to put another step forward. But I think I should point out that we have been attacked, very much so, people have condemned us and blamed us, for all the ills of America. But I think we really go beyond that, if we can, and I think we can. For example, and on this point, EO Wilson has led the way, and he is a secular humanist.

GROTHE: In terms of environmentalism, he has reached out to people that secularists would not normally be in coalition with.

KURTZ: Yes.. in his book The Creation, he says, look the planet earth, that we love, our abode, we all share that habitat, and we have to work together, how can we not do so. So that is building, finding common values in that which we can stand. Improving the environment is part of that.
....
GROTHE: Let's get back to the liberal religious. You have been more interested I think lately in reaching out to the liberal religious. Not just drawing a line in the sand and saying if you believe in the supernatural, you are my enemy. You're not fighting that fight. We need to reach out to more liberal religious allies on issues of concern. Number one, how do we reach out to them and tell me what some of these issues are.

Kurtz replies in detail, naming poverty and the basic principle of democracy and human rights. He also names environmentalism and climate change as issues where collaboration between the religious and non-religious are absolutely necessary.
GROTHE: What about the critics that say that the liberal religious are part of the problem, that they give room for fundamentalists to grow?....They make it harder for reason and science to prevail against the cults of unreason?

KURTZ: I realize that many people have said that. Hitchens says that religion poisons everything. Well some religions have poisoned many things. And Harris says that we need to attack the liberal religionists at the same time. And I think many of the religionists overlook these problems.

But nevertheless, I think that [liberal religionists] are well meaning, good natured, honest, moral people in the churches, and they want to enter into the modern scientific world. So it is the scientific extremes of religion that need to be attacked.


It's the first time the association hasn't hired a comedian in 16 years.
(Photo by Anna Webber/Getty Images for Vulture Festival)
Culture & Religion
The 2018 WHCA ended in controversy after comedian Michelle Wolf made jokes some considered to be offensive.
The WHCA apologized for Wolf's jokes, though some journalists and many comedians backed the comedian and decried arguments in favor of limiting the types of speech permitted at the event.
Ron Chernow, who penned a bestselling biography of Alexander Hamilton, will speak at next year's dinner.
Progressive America would be half as big, but twice as populated as its conservative twin.
Image: Dicken Schrader
Strange Maps
America's two political tribes have consolidated into 'red' and 'blue' nations, with seemingly irreconcilable differences.
Perhaps the best way to stop the infighting is to go for a divorce and give the two nations a country each
Based on the UN's partition plan for Israel/Palestine, this proposal provides territorial contiguity and sea access to both 'red' and 'blue' America
A study on flies may hold the key to future addiction treatments.
Scott Barbour/Getty Images
Mind & Brain
A new study suggests that drinking alcohol can affect how memories are stored away as good or bad.
This may have drastic implications for how addiction is caused and how people recall intoxication.
The findings may one day lead to a new form of treatment for those suffering from addiction.
Big think's weekly newsletter.
Get smarter faster from the comfort of your inbox.
See our newsletter privacy policy
here
Most Popular
Most Recent
Big think's weekly newsletter.
Get smarter faster from the comfort of your inbox.
See our newsletter privacy policy
here
© Copyright 2007-2018 & BIG THINK, BIG THINK EDGE,
SMARTER FASTER trademarks owned by The Big Think, Inc. All rights reserved.