Let's Hope There's a Place for Cizik in the Obama Administration or Progressive Movement
16 August, 2010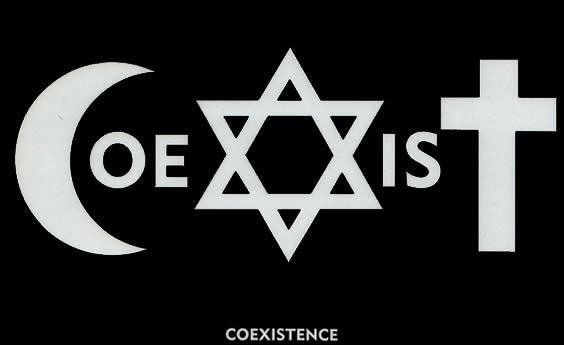 Many readers were shocked and disappointed last week with the forced resignation of Rev. Richard Cizik from his position heading up the Washington office of the National Association of Evangelicals. As I wrote just a day before his resignation, Cizik's work on climate change and his unique standing among Evangelicals may make him America's most important climate communicator.

With news of his resignation, the NY Times Nicholas Kristof lamented the loss of a major political "bridge maker" and noted Cizik's instrumental role in raising public concern over AIDS, Darfur, poverty and religious repression. Kristof hopes that Cizik might start work with Rick Warren, continuing his role as a bridge builder.

Progressive Evangelical leader Jim Wallis perhaps best summed up the loss:


Rich Cizik has been a pioneer in the "new evangelical" movement and a real hero, especially to the next generation of young believers. Rich has helped lead the way to putting "creation care" and climate change on the mainstream agenda of the evangelical movement. His pilgrimage to a deep passion for the planet that God made for us has been, in his own language, a "conversion" and an "epiphany." Because of that, he has become a powerful spokesperson for many in the Christian world who are having that same conversion.

The agenda of the evangelical world is deeper and wider because of Rich Cizik. In addition to the environment and climate change, Cizik has also led on the fundamental moral and biblical issues of global poverty and commitments like the Millennium Development Goals (MDGs), human trafficking, religious liberty, genocide in Darfur, and foreign policy issues like torture and even nuclear weapons.
My hopes for Cizik are more ambitious than Kristof's: Why not an official position for Cizik in the Obama administration, working on issues at the intersection of faith and policy, institutionalizing Cizik as an Ambassador to the Evangelical community on climate change, poverty, genocide, civil unions and other issues?
If there isn't a role for Cizik in the administration, than I hope that the major environmental and science organizations are already talking to Cizik, inviting him to come on board as a leader of initiatives on faith and the environment.
Other organizations such as the
Center for Inquiry
should seriously consider working with Cizik as a partner or policy fellow, connecting through Cizik with Evangelical organizations on shared common values and issues. A model for the Center to follow would be the work and leadership
of scientist and secular humanist EO Wilson
.
Cizik was allegedly forced to resign based on his statements
in an interview
with NPR's Terry Gross that he supported civil unions. But there's an overlooked part of that interview that was probably even more troubling and alarming for Evangelical hardliners: Cizik's views resonate more strongly with younger generations of their faithful than their decades old narrow focus on abortion and a few other Culture War issues. Consider these interview comments from Cizik:
GROSS: So, how big a split do you see now within the evangelical movement over what direction the movement should head in, and what issues should be emphasized?

Rev. CIZIK: It's hard to know, Terry, because even the younger evangelicals, those that went for Obama, they clearly are pro-life. They're conservatives, but they also - well, 32 percent of evangelicals voted for Obama, younger evangelicals, that is. That's twice the number that voted for John Kerry four years ago. And this is a big increase in states like Colorado, Indiana and North Carolina. So, the younger evangelicals are probably the future with that broader palette. And they will determine the future of this huge movement that, well, by some surveys' estimates, if you include children and the rest, a hundred million people, one-third of all Americans.

GROSS: So, in that younger group that you're describing, is gay marriage not a priority issue?

Rev. CIZIK: It's not as high, no. In fact, if you look at some figures, these younger evangelicals, they disagree quite strongly with their elders on that subject.

GROSS: Do you think that that's in part because younger people are growing up in an environment where they know gay people? There are so many gay people who are out, and once you know gay people who are out, maybe it's not so threatening.

Rev. CIZIK: Absolutely. The influence of their generational peers is clear. Four in ten young evangelicals say they have a close friend or family member who is gay or lesbian. And so, much different than their elders, younger evangeli-cals they, well, 52 percent favor either same-sex marriage or civil unions. But it's not just on this issue, Terry. For ex-ample, fully two-thirds of younger evangelicals say they would still vote for a candidate even if the candidate disagreed with them on the issue of abortion. And that's in spite of the fact that younger evangelicals, they are decidedly pro-life. But they also rank other issues, economic issues, the environment, these other issues are very important to them. In fact, healthcare is just as important to the younger evangelicals as is abortion. And so they have a more pluralistic outlook than older white evangelicals, and they have a decidedly different posture with respect to the role of government here and abroad.

Big Think
Sponsored by Lumina Foundation
Upvote/downvote each of the videos below!

As you vote, keep in mind that we are looking for a winner with the most engaging social venture pitch - an idea you would want to invest in.
Here are 7 often-overlooked World Heritage Sites, each with its own history.
Culture & Religion
UNESCO World Heritage Sites are locations of high value to humanity, either for their cultural, historical, or natural significance.
Some are even designated as World Heritage Sites because humans don't go there at all, while others have felt the effects of too much human influence.
These 7 UNESCO World Heritage Sites each represent an overlooked or at-risk facet of humanity's collective cultural heritage.
Researchers hope the technology will further our understanding of the brain, but lawmakers may not be ready for the ethical challenges.
Still from John Stephenson's 1999 rendition of Animal Farm.
Surprising Science
Researchers at the Yale School of Medicine successfully restored some functions to pig brains that had been dead for hours.
They hope the technology will advance our understanding of the brain, potentially developing new treatments for debilitating diseases and disorders.
The research raises many ethical questions and puts to the test our current understanding of death.
The image of an undead brain coming back to live again is the stuff of science fiction. Not just any science fiction, specifically B-grade sci fi. What instantly springs to mind is the black-and-white horrors of films like Fiend Without a Face. Bad acting. Plastic monstrosities. Visible strings. And a spinal cord that, for some reason, is also a tentacle?
But like any good science fiction, it's only a matter of time before some manner of it seeps into our reality. This week's Nature published the findings of researchers who managed to restore function to pigs' brains that were clinically dead. At least, what we once thought of as dead.
What's dead may never die, it seems
The researchers did not hail from House Greyjoy — "What is dead may never die" — but came largely from the Yale School of Medicine. They connected 32 pig brains to a system called BrainEx. BrainEx is an artificial perfusion system — that is, a system that takes over the functions normally regulated by the organ. The pigs had been killed four hours earlier at a U.S. Department of Agriculture slaughterhouse; their brains completely removed from the skulls.
BrainEx pumped an experiment solution into the brain that essentially mimic blood flow. It brought oxygen and nutrients to the tissues, giving brain cells the resources to begin many normal functions. The cells began consuming and metabolizing sugars. The brains' immune systems kicked in. Neuron samples could carry an electrical signal. Some brain cells even responded to drugs.
The researchers have managed to keep some brains alive for up to 36 hours, and currently do not know if BrainEx can have sustained the brains longer. "It is conceivable we are just preventing the inevitable, and the brain won't be able to recover," said Nenad Sestan, Yale neuroscientist and the lead researcher.
As a control, other brains received either a fake solution or no solution at all. None revived brain activity and deteriorated as normal.
The researchers hope the technology can enhance our ability to study the brain and its cellular functions. One of the main avenues of such studies would be brain disorders and diseases. This could point the way to developing new of treatments for the likes of brain injuries, Alzheimer's, Huntington's, and neurodegenerative conditions.
"This is an extraordinary and very promising breakthrough for neuroscience. It immediately offers a much better model for studying the human brain, which is extraordinarily important, given the vast amount of human suffering from diseases of the mind [and] brain," Nita Farahany, the bioethicists at the Duke University School of Law who wrote the study's commentary, told National Geographic.
An ethical gray matter
Before anyone gets an Island of Dr. Moreau vibe, it's worth noting that the brains did not approach neural activity anywhere near consciousness.
The BrainEx solution contained chemicals that prevented neurons from firing. To be extra cautious, the researchers also monitored the brains for any such activity and were prepared to administer an anesthetic should they have seen signs of consciousness.
Even so, the research signals a massive debate to come regarding medical ethics and our definition of death.
Most countries define death, clinically speaking, as the irreversible loss of brain or circulatory function. This definition was already at odds with some folk- and value-centric understandings, but where do we go if it becomes possible to reverse clinical death with artificial perfusion?
"This is wild," Jonathan Moreno, a bioethicist at the University of Pennsylvania, told the New York Times. "If ever there was an issue that merited big public deliberation on the ethics of science and medicine, this is one."
One possible consequence involves organ donations. Some European countries require emergency responders to use a process that preserves organs when they cannot resuscitate a person. They continue to pump blood throughout the body, but use a "thoracic aortic occlusion balloon" to prevent that blood from reaching the brain.
The system is already controversial because it raises concerns about what caused the patient's death. But what happens when brain death becomes readily reversible? Stuart Younger, a bioethicist at Case Western Reserve University, told Nature that if BrainEx were to become widely available, it could shrink the pool of eligible donors.
"There's a potential conflict here between the interests of potential donors — who might not even be donors — and people who are waiting for organs," he said.
It will be a while before such experiments go anywhere near human subjects. A more immediate ethical question relates to how such experiments harm animal subjects.
Ethical review boards evaluate research protocols and can reject any that causes undue pain, suffering, or distress. Since dead animals feel no pain, suffer no trauma, they are typically approved as subjects. But how do such boards make a judgement regarding the suffering of a "cellularly active" brain? The distress of a partially alive brain?
The dilemma is unprecedented.
Setting new boundaries
Another science fiction story that comes to mind when discussing this story is, of course, Frankenstein. As Farahany told National Geographic: "It is definitely has [sic] a good science-fiction element to it, and it is restoring cellular function where we previously thought impossible. But to have Frankenstein, you need some degree of consciousness, some 'there' there. [The researchers] did not recover any form of consciousness in this study, and it is still unclear if we ever could. But we are one step closer to that possibility."
She's right. The researchers undertook their research for the betterment of humanity, and we may one day reap some unimaginable medical benefits from it. The ethical questions, however, remain as unsettling as the stories they remind us of.
A new method promises to capture an elusive dark world particle.
Surprising Science
Scientists working on the Large Hadron Collider (LHC) devised a method for trapping dark matter particles.
Dark matter is estimated to take up 26.8% of all matter in the Universe.
The researchers will be able to try their approach in 2021, when the LHC goes back online.
Big think's weekly newsletter.
Get smarter faster from the comfort of your inbox.
See our newsletter privacy policy
here
Most Popular
Most Recent
Big think's weekly newsletter.
Get smarter faster from the comfort of your inbox.
See our newsletter privacy policy
here
© Copyright 2007-2019 & BIG THINK, BIG THINK EDGE,
SMARTER FASTER trademarks owned by The Big Think, Inc. All rights reserved.