Discovery Channel: The Biggest Science Audience?
Matthew C. Nisbet
Matthew C. Nisbet, Ph.D. is Associate Professor of Communication Studies, Public Policy, and Urban Affairs at Northeastern University. Nisbet studies the role of communication and advocacy in policymaking and public affairs, focusing on debates over over climate change, energy, and sustainability. Among awards and recognition, Nisbet has been a Visiting Shorenstein Fellow on Press, Politics, and Public Policy at Harvard University's Kennedy School of Government, a Health Policy Investigator at the Robert Wood Johnson Foundation, and a Google Science Communication Fellow. In 2011, the editors at the journal Nature recommended Nisbet's research as "essential reading for anyone with a passing interest in the climate change debate," and the New Republic highlighted his work as a "fascinating dissection of the shortcomings of climate activism."
16 August, 2010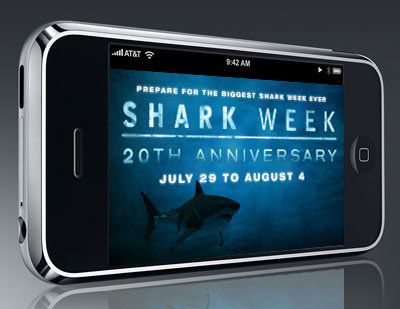 In today's fragmented media environment, how do we actually reach "mass" audiences with science-related content? Or similarly, if you are a company or organization trying to promote your science credentials to a diverse audience, what is the best outlet for doing so?

Well it appears that the Discovery Channel and its affiliated sister channels might be an optimal choice. Consider the findings from a recent analysis I ran on data collected by Pew in 2006.


Roughly half of Americans say they regularly watch either the Discovery or Learning Channels. In comparison, roughly 10% say they regularly watch PBS Nova, roughly 10% say they subscribe to either Science, Nature, Scientific American, or Discover, and only 37% of Americans have visited a Natural History or science museum in the last year.

Not only do Discovery and the Learning Channel reach a sizable audience of Americans, their regular viewers span demographic segments. For example, nearly 50% of both non-college and college-educated Americans say that they regularly watch these two sister cable networks. Viewership also splits relatively evenly across age groups and ideological orientation with roughly half of liberals, moderates, and conservatives saying they regularly watch the channel. The network even captures a strongly religious audience, with nearly 40% of evangelicals saying they regularly tune in.

You can debate just how much science content is on the Discovery or Learning Channels, but clearly, based on the size and diversity of their audience, their parent company Discovery Communications has figured out a formula that works in today's competitive media world.
The PBS NOVA audience also has special qualities and characteristics. If a company or organization wants to reach a core audience of science enthusiasts and influentials, this might be the best outlet to be featured at or to sponsor. Based on my analysis of the Pew data, here are some key findings:

About 11% of Americans say they regularly watch Nova. Not surprisingly these viewers comprise a core audience of strong science enthusiasts, with 25% of the "attentive public" for science saying they are regular viewers and 16% of college educated Americans responding that they regularly tune-in. NOVA viewers also tend to be heavier consumers of other science media with:

* 75% regular viewers of either the Discovery or the Learning Channel (compared to 47% of the general public)

* 50% having visited a science museum in the past year (compared to 36% of the public)

* 18% subscribing to a science magazine such as Scientific American, Science, or Discover (compared to 11% of the public).
New research links urban planning and political polarization.
Pixabay
Politics & Current Affairs
Canadian researchers find that excessive reliance on cars changes political views.
Decades of car-centric urban planning normalized unsustainable lifestyles.
People who prefer personal comfort elect politicians who represent such views.
Progressive America would be half as big, but twice as populated as its conservative twin.
Image: Dicken Schrader
Strange Maps
America's two political tribes have consolidated into 'red' and 'blue' nations, with seemingly irreconcilable differences.
Perhaps the best way to stop the infighting is to go for a divorce and give the two nations a country each
Based on the UN's partition plan for Israel/Palestine, this proposal provides territorial contiguity and sea access to both 'red' and 'blue' America
Science and the squishiness of the human mind. The joys of wearing whatever the hell you want, and so much more.
Flickr / 13winds
Think Again Podcasts
Why can't we have a human-sized cat tree?
What would happen if you got a spoonful of a neutron star?
Why do we insist on dividing our wonderfully complex selves into boring little boxes
Big think's weekly newsletter.
Get smarter faster from the comfort of your inbox.
See our newsletter privacy policy
here
Most Popular
Most Recent
Big think's weekly newsletter.
Get smarter faster from the comfort of your inbox.
See our newsletter privacy policy
here
© Copyright 2007-2018 & BIG THINK, BIG THINK EDGE,
SMARTER FASTER trademarks owned by The Big Think, Inc. All rights reserved.