Despite the IPCC report and the Supremes, global warming accounted for only 5% of total news index
16 August, 2010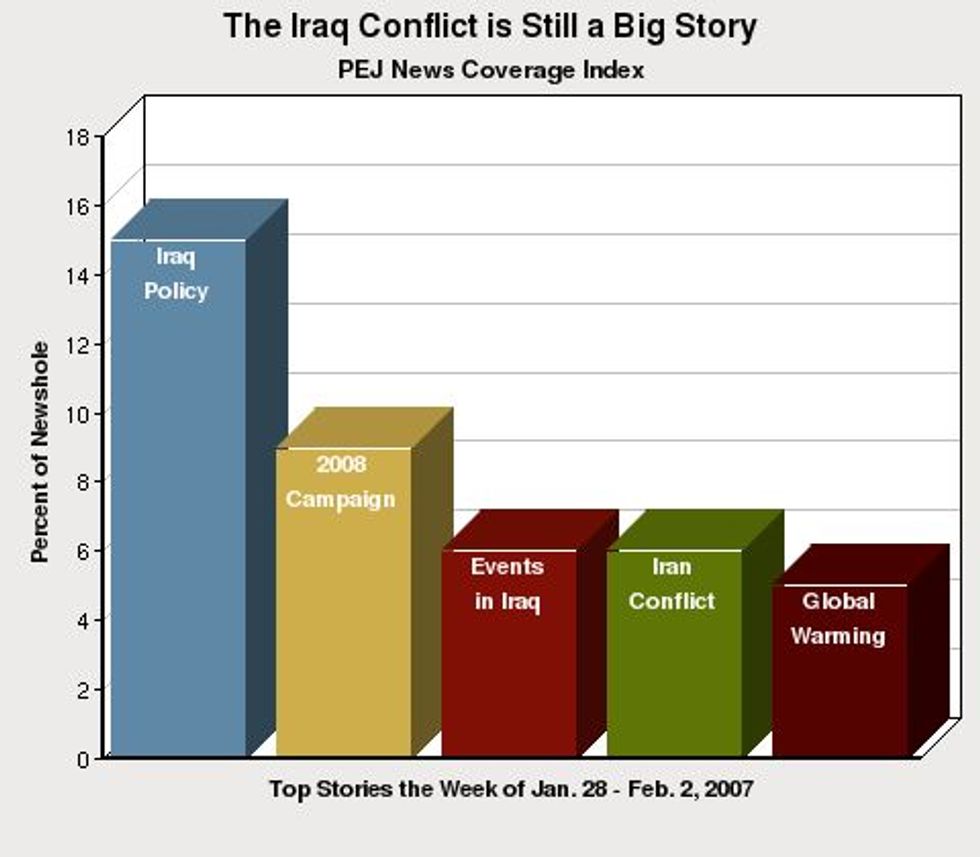 Back in February, I chronicled the problems that the year's first IPCC report had in achieving wider media and public attention. In response, I argued that in today's fragmented media system, relying on traditional news coverage to attract the attention of the wider public just wasn't good enough.

As alternatives, I suggested recruiting and training a national system of opinion-leaders or "science navigators" to connect to fellow citizens on the topic, while also harnessing the power of entertainment media and celebrity culture to reach the massive audience of Americans who pay little or no attention to news about either science or public affairs.


Last week it was a new IPCC release, but similar story when it came to its media impact.



---
According to the latest Pew analysis, global warming only accounted for roughly 5% of the total news hole, far short of the combined attention to Iran, the 2008 Horse Race, and Iraq.

Even the partisan split at the Supreme Court on the EPA's regulation of greenhouse gases didn't elevate news attention to the issue much. In absolute terms, global warming is enjoying record amounts of news attention, yet it still doesn't register as prominent on the overall news agenda. Indeed, last week was only the third week all year where the issue broke into the top ten of news agenda items as tracked by Pew.


Gear
From coffee makers and headphones to a calming weighted blanket, something here should appeal to just about anyone on your list.
Scroll down to load more…